5 NFL Teams and Their 'Star Wars' Logos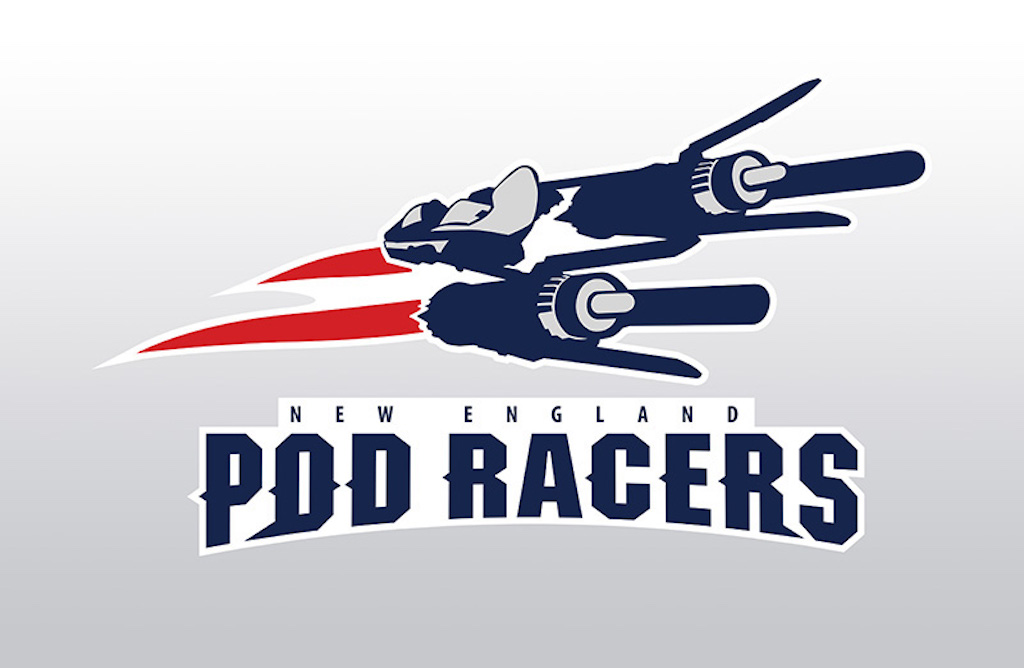 Unless you live under a rock, you are well aware that the force was incredibly strong with the latest Star Wars installment. By pulling in roughly $517 million in worldwide ticket sales, Star Wars: The Force Awakens absolutely smashed a wide number of box office records, including the largest opening weekend in North American history with $238 million in ticket sales.
Whether you consider yourself a fan of the franchise or not, one thing that most folks can agree on is that this movie would make a boatload of cash. After all, when something has a crazy following such as this, it's almost impossible not to imagine it being successful. In fact, when we think of Star Wars and its immense popularity, the only things comparable, in our opinion, are pro sports leagues.
When you take this idea into consideration, it's no wonder that people went out of their way to try and combine these two universes. We didn't just have mashups with MLB logos, we had the innovative pro football helmet redesigns. Of course, it was only a matter of time before someone decided to fuse together Star Wars and NFL logos. Thanks to the creativity of graphic designer, Steven Klock, we know exactly what a mashup between these two highly popular worlds would look like. Here's a look at the five we believe are truly out of this world.
1. Tampa Bay Buccaneers
Star Wars: Tampa Bay Bounty Hunters
The connection between the Tampa Bay Buccaneers and these reward-hungry members of the Star Wars universe is undeniable. Just like pirates, bounty hunters are all about getting the goods. Plus, in terms of aesthetics, we happen to dig the color combination. This is definitely a team on the up-and-up — from a football standpoint, that is.
2. San Francisco 49ers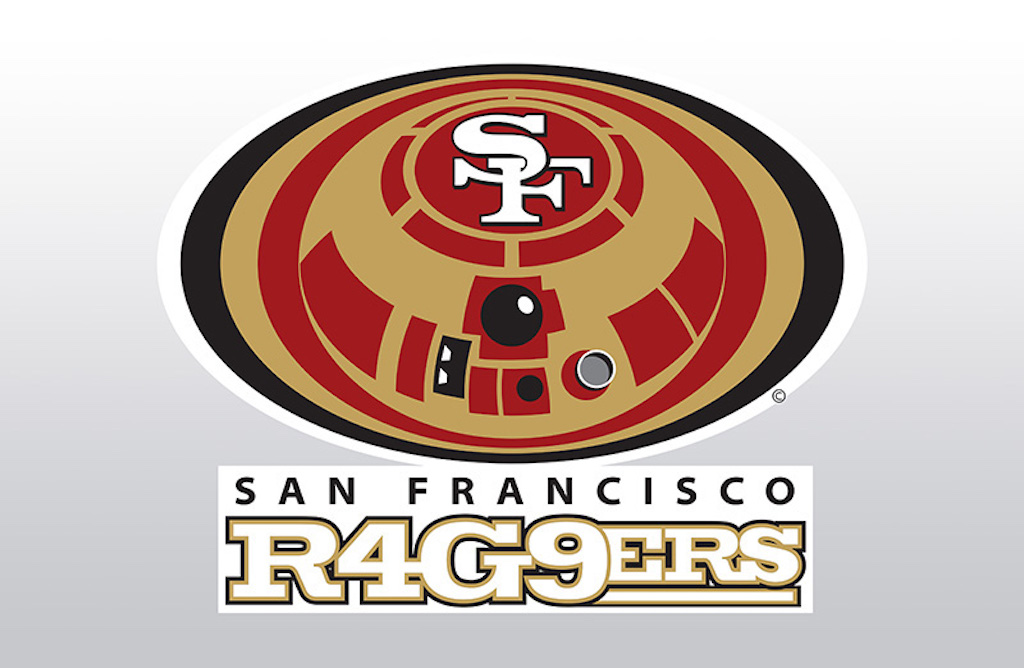 Star Wars: San Francisco R4G9ers
This is an absolutely fantastic Star Wars-themed NFL logo. Aside from the fact that Obi-Wan Kenobi's droid, R4-G9, happens to match the traditional — and much-adored — colors of the San Francisco 49ers, but the team name itself plays perfectly. If only this year's club made as much sense on the field as this mashup does off of it, then perhaps football fans in the Bay Area might have something to cheer about.
3. Philadelphia Eagles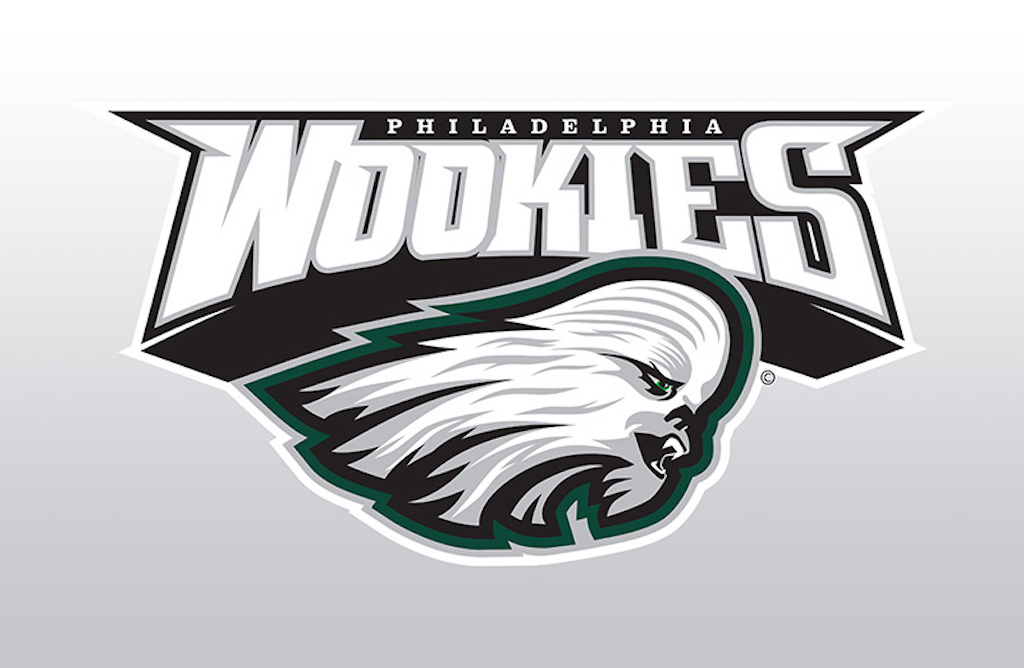 Star Wars: Philadelphia Wookies
With the way they got manhandled 40-17 in their night matchup against the Arizona Cardinals, the Philadelphia Eagles certainly could've benefited from having a few Wookies on the roster. While it's safe to say that won't happen any time in the near future, that doesn't mean we can't appreciate this sweet piece of artwork. From the pattern to the shape to the overall flow of the mashup, we truly dig the design. Seriously, though, how cool would it be to see these behemoths suiting up for Philadelphia? Fly, Wookies, fly!
4. Indianapolis Colts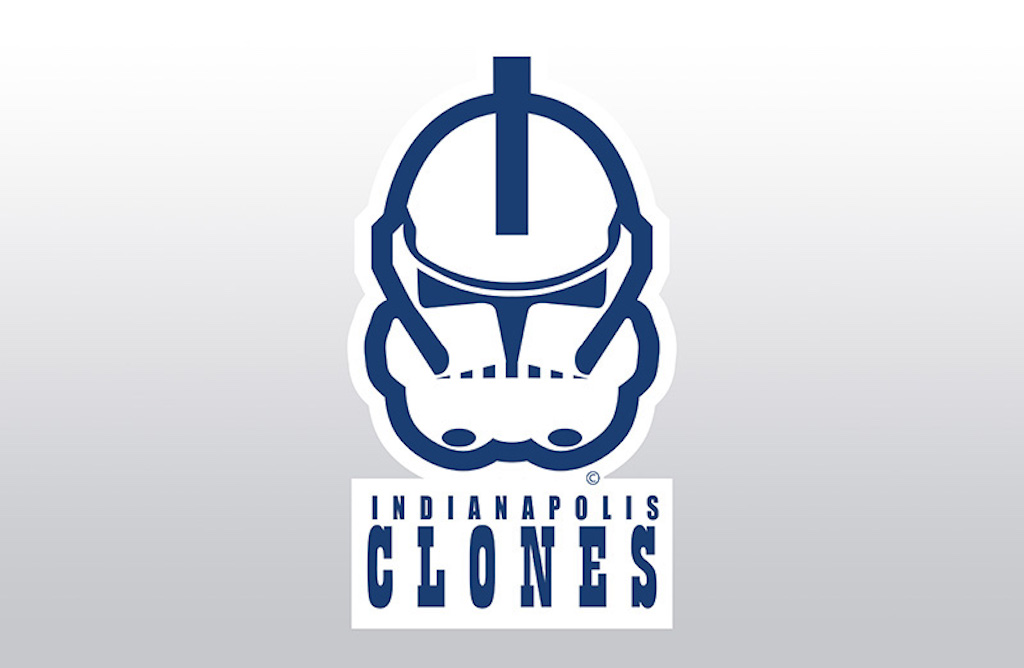 Star Wars: Indianapolis Clones
Clean, crisp, and kind of intimidating, the Indianapolis Clones (like the Colts of seasons past) have the look of a team that's destined to continue its dominance over the rest of the AFC South. Well, that's not entirely true. If Andrew Luck doesn't suit up soon, neither the Colts nor their Star Wars counterpart should expect to see a postseason birth in their future.
5. New York Jets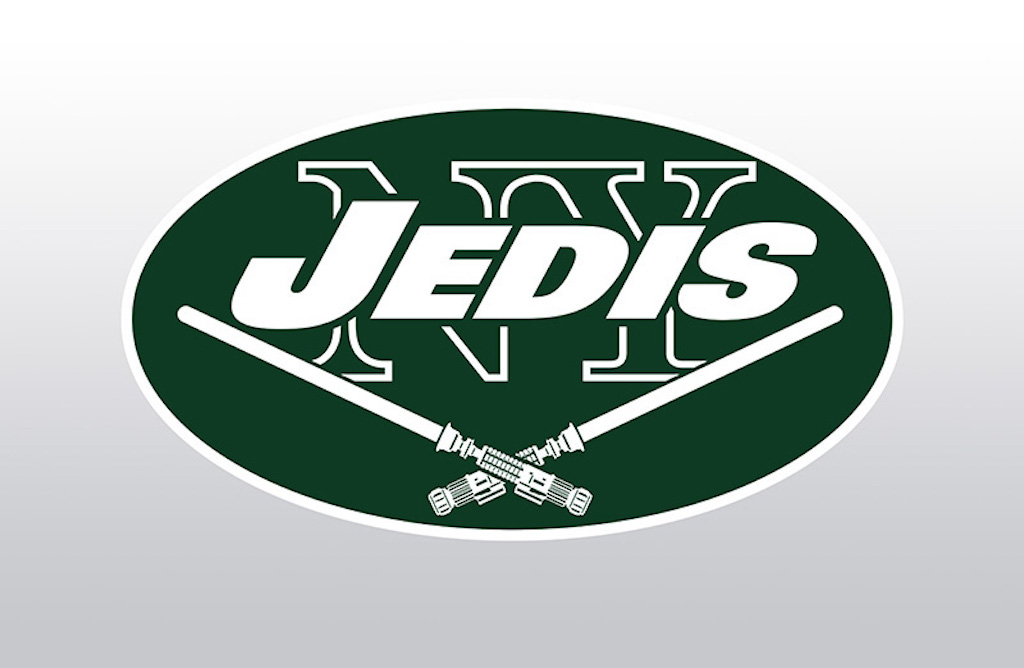 Star Wars: New York Jedis
Despite a positive season, the New York Jets did not have enough force on their side to secure a playoff berth in 2016. The same, however, cannot be said about this new shield. When it comes to NFL logos and their Star Wars mashups, the force is crazy strong with the New York Jedis. We can feel it.
To see the rest of Steven Klock's mashup of NFL logos and Star Wars, click here.