5 NFL Teams Taking a Step Back in 2015
Ah, Week 3 of the NFL regular season — when the unquestioned optimism of the draft, offseason acquisitions, and training camps starts to give way  to shock, disbelief, and heavy despair. By now, the most cynical of fans are all too ready to point out the fact that fantasy football statistics and sky-high expectations rarely translate into real, on-the-field success, or that they knew (they didn't) that things were going to turn out like this.
Of course, diehards will likely hold on until the bitter end, when their respective teams are mathematically eliminated from the playoffs, and the "wait until next year!" drumbeat begins. The New York Giants, of course, have already written the book upon stumbling out of the gate, rounding into form through mid-season, earning a wild-card spot, and somehow catching lightening in a bottle to roll through the playoffs en route to the Super Bowl. This time around, the five following teams may not be so lucky, and anything less than a deep postseason run will be written off as a total disaster.
5. Seattle Seahawks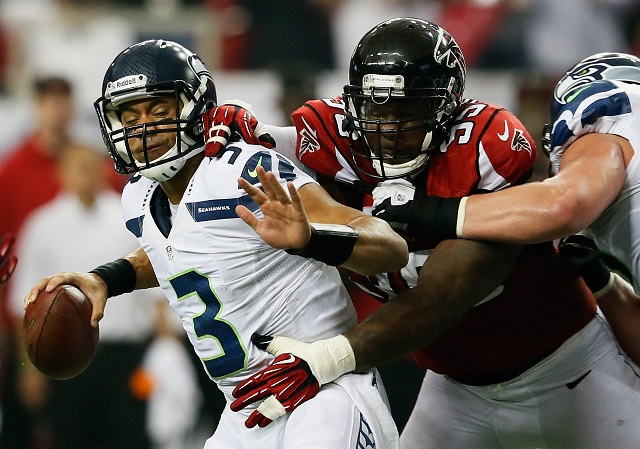 Last season, offensive coordinator Darrell Bevell signaled in a quick slant, with the Seahawks on the march and at the one-yard line, in Super Bowl XLIX. Russell Wilson, of course, threw an interception and made an unlikely hero out of Malcolm Butler, who had jumped the route. Shortly thereafter, Tom Brady ran the victory formation en route to the Patriots claiming a win and Brady closing out his fourth Super Bowl title.
Seattle fans will forever remain beside themselves — in questioning the Super Bowl play calling, and assigning blame as Bevell went away from Marshawn Lynch with the game on the line, despite the fact that Beast Mode had rumbled for 102 yards and one touchdown, and appeared unstoppable in the Big Game. In response, the Seahawks did trade for Jimmy Graham and the remainder of his four-year, $40 million contract this offseason.
Still, Marshawn Lynch's mother has already taken to social media to rip Darrell Bevall and demand that he be fired. Against this backdrop, starting strong safety Kam Chancellor held out of the first two games, while big-ticket acquisition Jimmy Graham has been a total non-factor within the offense. The Seahawks, at 0-2, do have a chance to right the ship, before their Week 10 home showdown against the Arizona Cardinals, for NFC West supremacy.
4. Denver Broncos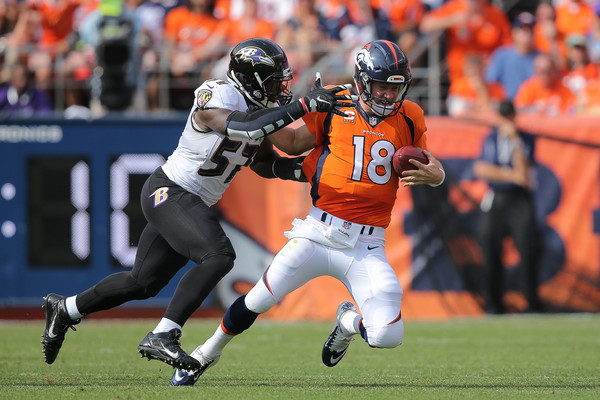 The Denver Broncos were in the Super Bowl as recently as 2013. That year, the Broncos went 13-3 through the regular season, with Peyton Manning blitzing defenses for 5,477 yards and a record 55 touchdowns, through the air. At the time, Manning was in rare form, after having recovered fully from a series of neck injuries, and was shredding defenses to hook up with the likes of Demaryius Thomas, Julius Thomas, Eric Decker, and Wes Welker. The Seattle Seahawks, however, shut down this high-octane offense and blew the Broncos out of Super Bowl XLVIII, 43-8.
Last year, the Broncos went 12-4, before losing at home to Andrew Luck and the upstart Indianapolis Colts in the Divisional Playoff round. Manning, again, was solid, in completing 66% of his passes for 4,727 yards and 39 touchdowns through the regular season. In the following offseason, the Broncos parted ways with head coach John Fox and brought in Gary Kubiak, who pledged to strengthen the team defense and running game, in order to relieve his aging quarterback.
For their part, the 2015 Denver Broncos have opened the season at 2-0, stumbling through two ugly wins versus the Baltimore Ravens and Kansas City Chiefs. Beyond Peyton Manning, only wide receiver Demaryius Thomas remains as a skill position player from the Super Bowl roster. Meanwhile, feature back C.J. Anderson is only churning out 2.3 yards per carry, after Kubiak pledged to go "ground and pound." Manning, unfortunately, has looked every day of his 39 years this season, in under-throwing balls and taking vicious hits behind the line of scrimmage.
3. Indianapolis Colts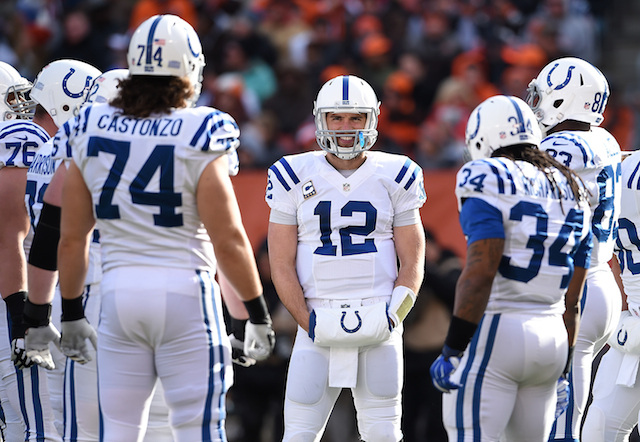 Andrew Luck, like all young AFC quarterbacks, remains shrouded beneath the formidable shadow of Tom Brady and his four Super Bowl rings. For his part, Luck has improved considerably through each of his first three seasons in the NFL. After handing the keys to the franchise over to Luck, this Stanford product has driven Indianapolis to three consecutive 11-5 regular season marks and postseason appearances. On paper, the Colts have not missed much of a beat, after parting ways with the legendary Peyton Manning.
Last season, Andrew Luck torched defenses for a league leading 40 touchdowns through the regular season, before making quick work of Peyton Manning and the Broncos at Mile High. The Colts, however, were blown out of the AFC Championship Game at Foxboro, with Luck being limited to a mere 126 yards while also being harassed into two picks. If anything, the 2014 Colts will be mostly remembered for their whistle-blower role in Deflategate.
This offseason, the Colts went to work, in signing veterans Frank Gore and Andre Johnson, who have both racked up 28,110 yards of total offense and 139 touchdowns between themselves, as likely Hall-of-Famers. After a combined 24 years in the league, however, both Gore and Johnson appear to have lost a step. In response, opposing defenses have honed in upon primary target T.Y. Hilton, and dared the supporting cast of receivers and backs to step up and make plays. The Colts, in struggling to 0-2, have yet to answer the call.
2. Dallas Cowboys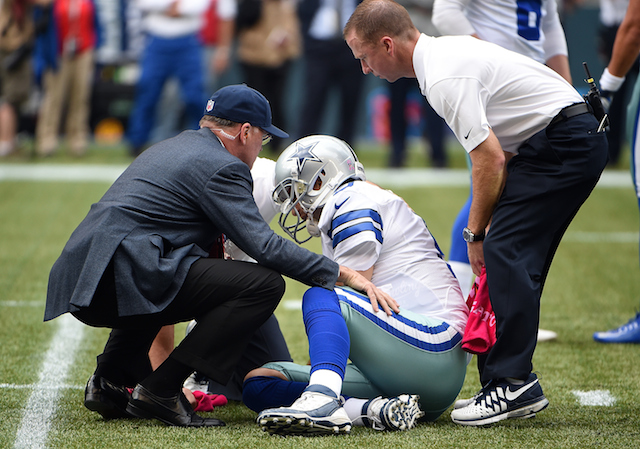 This offseason, the Cowboys parted ways with DeMarco Murray, and hitched their offensive wagons to Dez Bryant and Tony Romo. To put it politely, it looks like the team may have made a mistake.
After losing Murray, the Cowboys were then quickly relegated to going "running back by committee," with the oft-injured Darren McFadden and fifth-round draft pick Joseph Randle splitting time in the backfield. Dez Bryant, after re-upping for a five-year, $70 million deal, fractured a bone in his foot before halftime of the first regular season game and may be shut down for the rest of the season. The following week, Tony Romo broke his collarbone, and is also expected to miss the next eight-to-ten weeks of action.
The Cowboys, however, have somehow managed to go 2-0, with Brandon Weeden closing out the Week Two win over the Eagles. For added insurance, the Cowboys have also signed journeyman quarterback Matt Cassel to a deal. From here, the Dallas coaching staff is forced to rely upon Weeden to simply manage the game, in hopes that healthy reinforcements can eventually be brought back into the fold. In summarizing this early season, billionaire owner Jerry Jones feels as if the world is picking upon him.
1. Philadelphia Eagles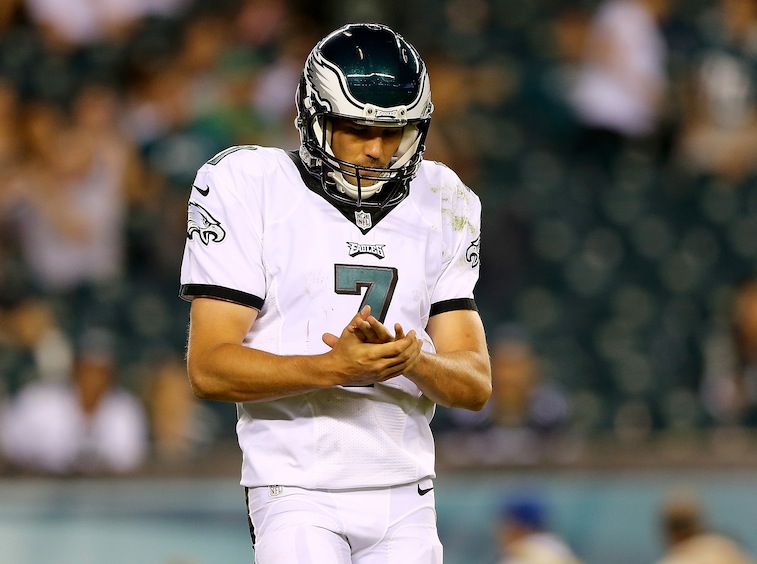 The Philadelphia Eagles' offseason could be summed up with either "what in the world is Chip Kelly doing?" or "out with the old, in with the new," as Kelly handed out pink slips to fan favorites Nick Foles and LeSean McCoy, in exchange for Sam Bradford, DeMarco Murray, Ryan Matthews, and Kiko Alonso. Prior to the draft, numerous analysts speculated that Chip Kelly were simply acquiring assets, in order to deal for the first pick, and take Heisman Trophy quarterback Marcus Mariota out of Oregon. After the draft, this feverish wheeling and dealing also included a Tim Tebow appearance at camp, with Tebow surprisingly being cut, after Kelly parted ways with Matt Barkley.
Last season, the Eagles finished 10-6, and just out of the playoffs, despite putting together the third most prolific offense in the NFL. For 2015, the Eagles have crashed and burned to 0-2, with players shouting at each other on the sidelines, and Bradford giving out "deer in headlight" looks under pressure. Taken together, DeMarco Murray and Ryan Matthews have combined for 15 yards and two touchdowns, off 25 carries. Critics have been quick to argue that Murray was merely a stiff, north-south runner, who feasted upon gaping holes at the point of attack in Dallas.
Meanwhile, Sam Bradford has failed to address concerns that he is merely a "system quarterback" unable to improvise and take command of the offense down the stretch. For his part, Bradford has already thrown four interceptions, against only two touchdowns this season, as the scoring offense has collapsed to 28th in the league. At this rate, cynical Eagles fans will be pelting Santa Claus with shards of ice, yet again, come Christmas Time in Philadelphia.