5 NFL Teams That Are Only Winning on One Side of the Ball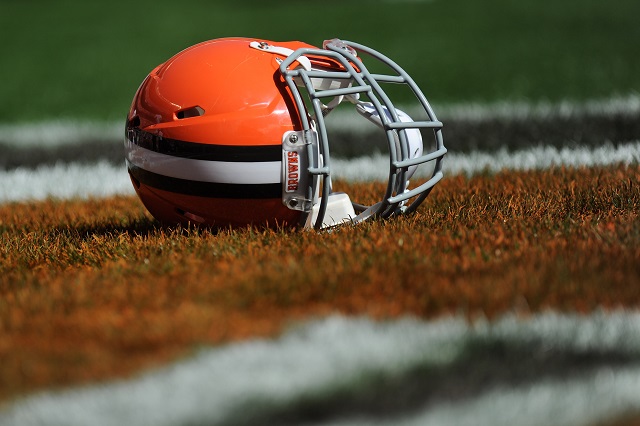 In a perfect world, your NFL team would have the best defense and the best offense in the league, and they'd be playing chess while everyone else was playing tic tac toe. This is what every team in the NFL is striving for at the outset of each new season, but due to the sheer logistical challenge (and to say nothing of the untenable monopoly on talent it would require), franchises often wind up settling into what's typically described as their personality — a nice way of saying that they seek to define themselves by their best qualities, which is how you wind up with teams that have 'gritty defenses' but 'lack meaningful ways to put points on the board,' or 'high scoring squads that can't stop anyone.'
This sort of narrative device is part of the way broadcasters and analysts can keep you tuned in for 3 hours to see only 11 minutes of actual gameplay, but it's also one of the ways we can distinguish the teams that are doing well from the teams that are not doing well and the reasons why. It sounds obvious in retrospect, but if your defense isn't enough to save your offense (or vice versa), well, in the words of the South Park ski instructor, you're gonna have a bad time.
Using data from Advanced NFL Stats, we took a look at which teams were most affected by one side of the ball or the other, based on the difference between their offensive and defensive EPA's. For an explanation on EPA, which stands for Expected Points Added, click here.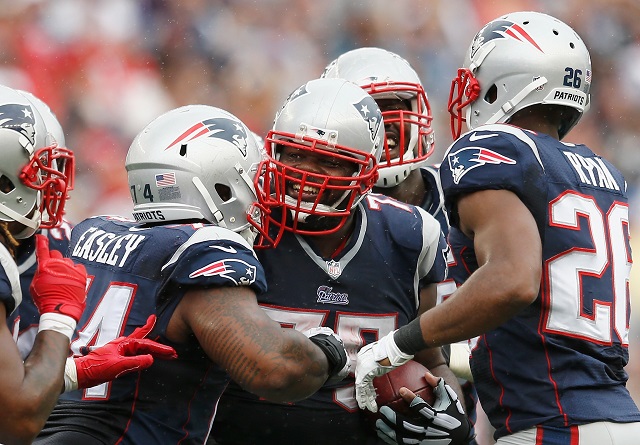 5. New England Patriots
Over at the AFA page, they've helpfully divided their visual representation of this data into a graph with four quadrants, two for 'offense' and 'defense,' and two more for 'good' and 'bad.' We had to look at the New England blip dot seven or eight times before confirming that, yes, New England's defense (with a dEPA per game of -3.06) was actually holding up their offense (which had an average oEPA of -2.27).
In case those numbers — Negatives! Math is scary! — don't seem to make sense, remember that they're the cumulative numbers over three weeks of play. So, for the defensive EPA, you're adding up  4.61 from week one, -9.43 from week two, and -4.35 from week three to get your -3.06 EPA for the other team. To put it in real world terms, their defense was horrible in their loss to the Dolphins, smothering in their win over the Vikings, and unfriendly in their win over the Raiders.
4. Indianapolis Colts
As of right now, the Colts have the fifth best offense in the NFL, going by the EPA of each of their offensive plays. In other words, there's a high capacity for magic every time they have the ball and are looking to march down the field. Hang on, you say, the Colts only have one victory so far this year? Is that because their defense (weighing in at a positive 10.55 dEPA) is atrocious? You bet!
Second question: Is their amazing offensive rating mostly due to their 44 point ransacking of the Jacksonville Jaguars in Week Three? Of course it is! Right now, the Colts are sitting on a 10.67 oEPA over three games, because they totally went off in Florida on Sunday. We would've loved to be in a poolside cabana for that one.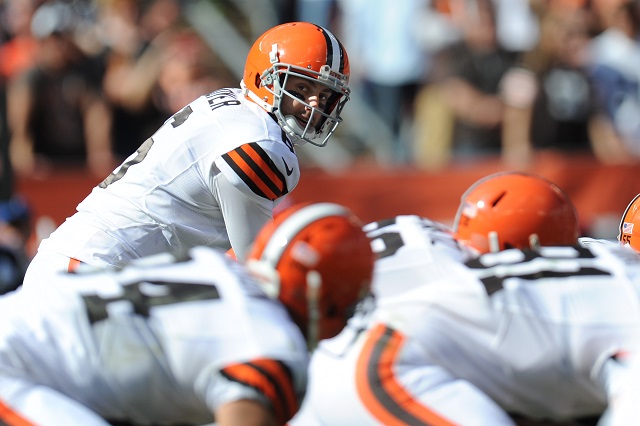 3. Cleveland Browns
Don't laugh — Cleveland's got a bad defense, but so far they've been one of the better offensive teams in the NFL, consistently putting up at least 21 points each and every week, mostly under the power of Brian Hoyer, but occasionally with Johnny Football doing the signal calling as well. Even if it was against the rules, we know you were hoping that Manziel's "Wait, I'm arguing with my coa—Oh, hey, I'm wide open!" play was going to be good for a touchdown. Don't lie.
Their above average offense, though, is let down by a defense that's been unable to stop other teams from scoring at least 23 points a game, which is why the Browns are heading into their bye week in last place of the AFC North with one win and two losses.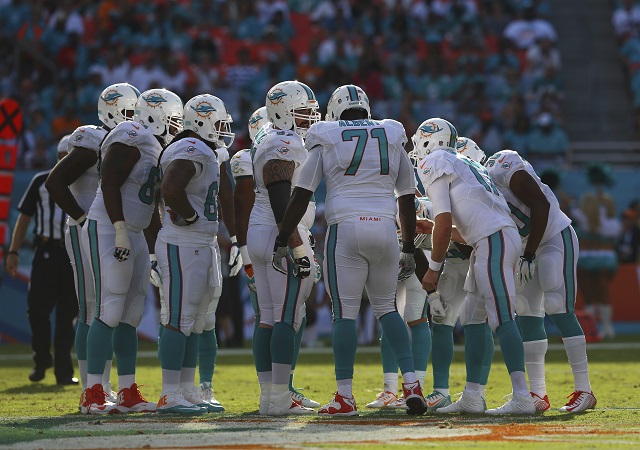 2. Miami Dolphins
Like their AFC East Rivals, the Dolphins have been subsisting on their defense to hold the line while their offense goes through some struggles. What isn't so surprising is that Miami has been just a little bit worse than the Pats overall, as they've floundered since beating New England in Week One. It does feel a little unfair to put this team on this list, though, since their stadium is on a disturbed Indian burial ground (seriously).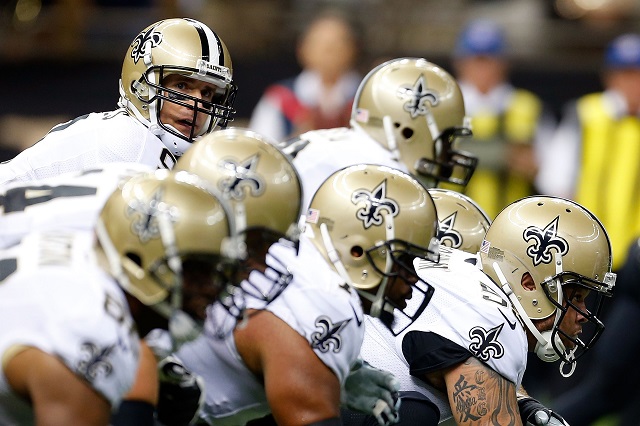 1. New Orleans Saints
All offense? No defense? From The Saints? Sir, you must be joking! Well, actually, no, that's exactly what's happening — but the Saints haven't always been as bad on defense as that sort of non-joke might suggest, as they finished last year within the top two thirds of the league's defensive standings. Which isn't really the most impressive thing to write home about (top 20 out of 32!), but is a little bit higher than you might have guessed. They finished 11-5 last year, which means that through three weeks they're well on their way to tying their losses from that season.
To look at the graph, which has every NFL team on it, as well as some more insight into where the teams are relative to each other, you can click here. You should check out that link. It's pretty awesome.