5 NFL Teams With the Most Preseason Concussions This Year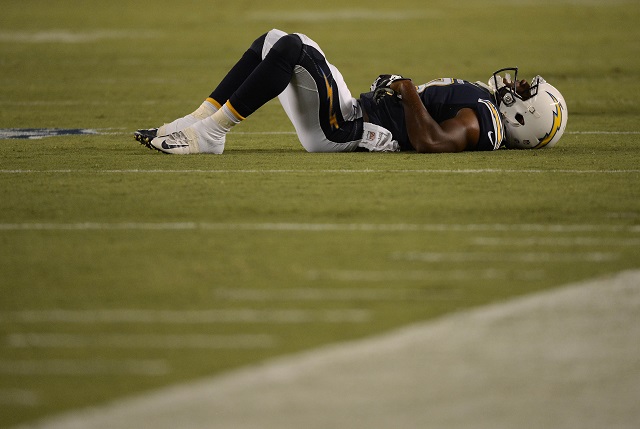 Concussions have always been part and parcel when it comes to the game of football — the difference now is that getting your bell rung is taken a little more seriously than it was in the days of yore, when players routinely shrugged off hard hits and took the field under showers of praise for their toughness and masculinity. That's not better or worse, necessarily, but awareness about the impact that brain damage, even minor brain damage, can have on a person's quality of life down the line has curtailed that sort of thing immensely. We're a long way from ESPN segments like "Jacked Up," and like the saying goes, the NFL can't go home again.
Rolling with the notion that getting hit in the head is bad for you, the league has a reporting system in place for concussions, so if a guy suffers one in any team activity, offseason or not, it's logged. Thanks to the fine people behind the Twitter account @NFLConcussions, we know exactly which teams are adding to the 60-plus concussions the league has already reported this preseason. Also, in a four-way tie for sixth place, the Jets, Browns, Vikings, and Ravens each reported three concussions each.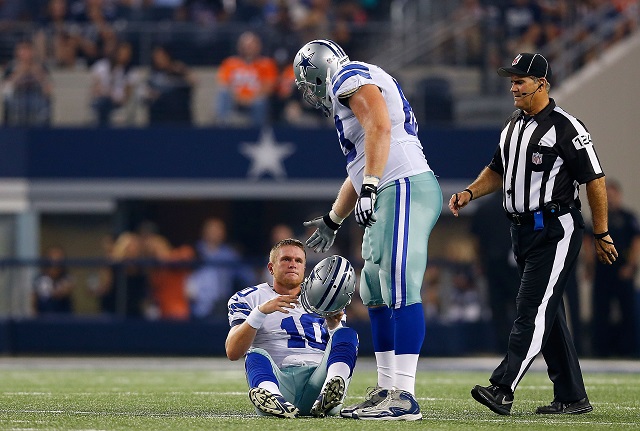 5. Dallas Cowboys: 4
The Cowboys, who are 8-8 over the last three seasons, saw four players leave preseason activities with concussion symptoms – safety Ahmad Dixon (the 21st concussion of the preseason), defensive end Dartwan Bush, free safety Jakar Bush, who is currently set to miss the first four games of the season for violating the league's substance abuse policies, and linebacker Orie Lemon.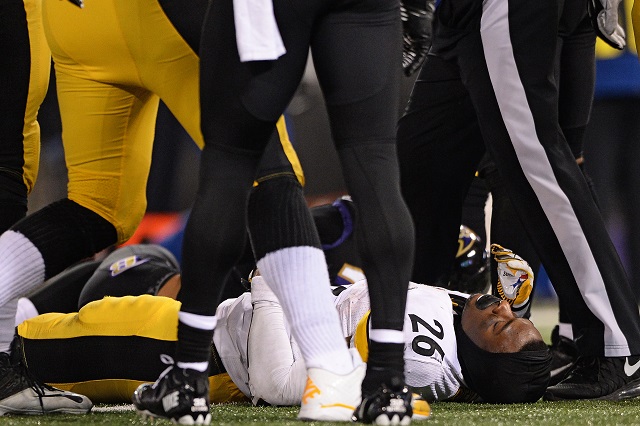 4. Pittsburgh Steelers: 5; Atlanta Falcons: 5 [tie]
Tied at five concussions apeice, the Steelers saw receiver Darrius Heyward-Bey, nose tackle Steve McLendon, linebacker Vince Williams, safety Will Allen, and tight end Eric Waters leave the field or miss time with the team, while the Atlanta Falcons were similarly afflicted, losing Pat Angerer, Dwight Lowery, Terren Jones, Mickey Shuler, and Dez Southward. All of these players, it goes without saying, look to play in their team's opening games.
2. Cincinnati Bengals: 8
Seem a little disingenuous to you? Out of all the teams that have listed players who have suffered concussions, nine teams have been concussion-less, while one team — Seattle — that has been fined for excessive contact during its preseason activities has only reported one. The Bengals, meanwhile, come in second, having had George Iloka, Andre Smith, J.K. Schaffer, Jayson DiManche, Kevin Brock, Domata Peko, Tyler Wilson, and Scott Schaffer each be evaluated for symptoms. Schaffer's suffered two already, tying him with 23 other teams' total.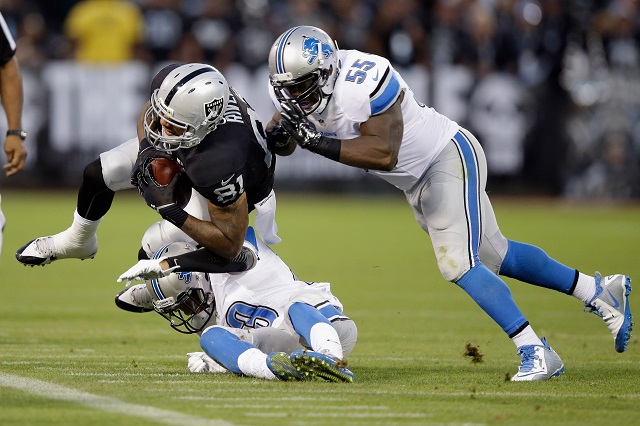 1. Oakland Raiders: 9
While the Raiders have a reputation for being a particularly rough-and-tumble franchise, a reputation that's outlived any onfield dominance for quite some time now, the only reasonable explanation for their increased numbers — as of now, Rod Streater, Jake Murphy, Derek Carr, Matt McCants, Scott Simonson, Brice Butler, Justin Ellis, Tarrell Brown, and Nick Roach have all been temporarily sidelined — has to be an increased transparency, or a strong case of bad luck. For more information on the NFL's concussion epidemic, be sure to check out @NFLConcussions on Twitter.
More from Business Cheat Sheet: