5 NHL Coaches With the Most Wins in History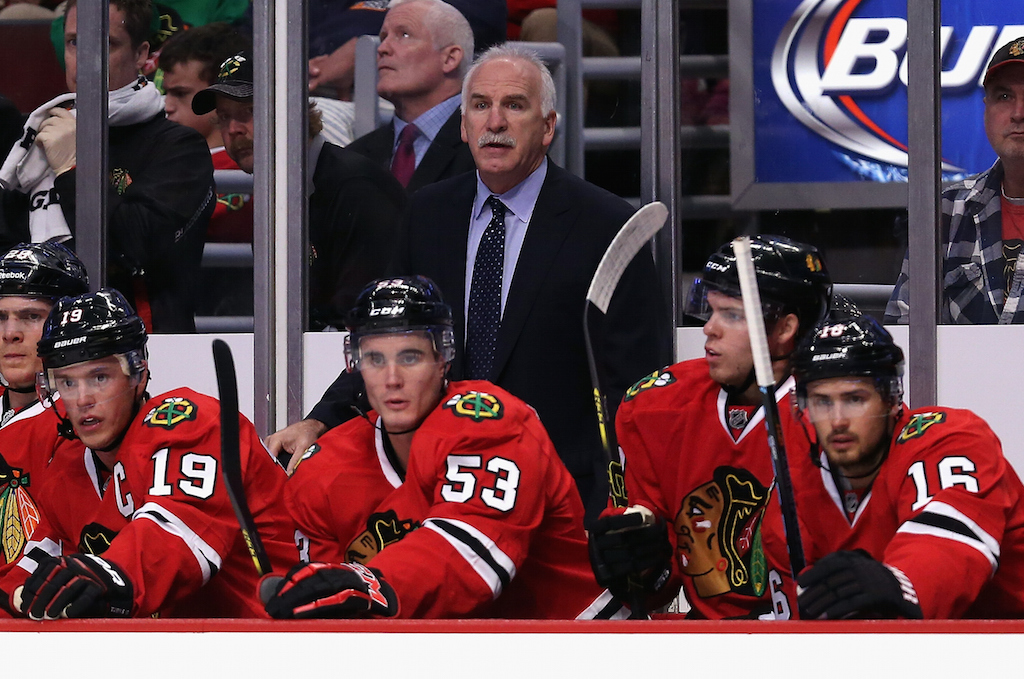 The 2015-16 NHL season is flying by as fast as a game during the new three-on-three overtime period. If you don't truly get into hockey until the playoffs, then we have news for you: You're missing out — because something historical happened. On Thursday, the Chicago Blackhawks went to Montreal and defeated the Canadiens by a score of 2-1. But this victory was more than just Chicago's ninth straight W, it was also Blackhawks coach Joel Quenneville's 783rd career victory. There have been plenty of exceptional coaches throughout NHL history, but Quenneville now falls among the all-time winningest coaches. Where does he stand among the top five?
5. Dick Irvin
Wins: 692
Dick Irvin's 27 years as an NHL head coach started back in the 1928-29 season and lasted all the way until the 1955-56 season. During that span, coaching the Chicago Blackhawks, the Toronto Maple Leafs, and, most notably, the Montreal Canadiens, Irvin won four Stanley Cups — three with Montreal — for a total of 692 career wins. With a career like this, it's no wonder he's still considered a legend even today.
4. Ken Hitchcock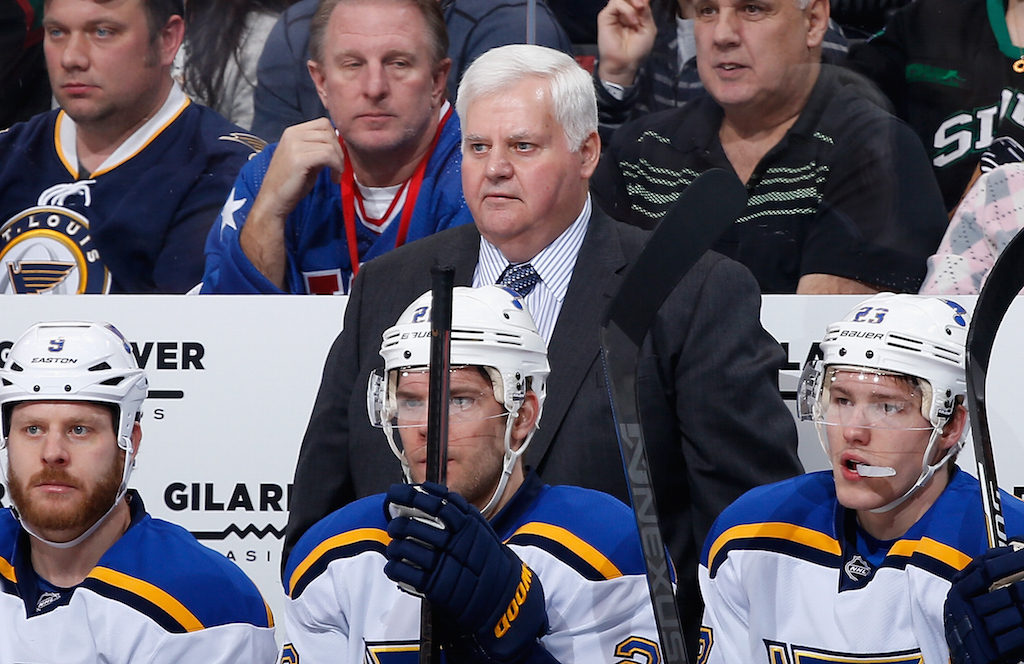 Wins: 733
St. Louis Blues coach Ken Hitchcock, now in his 19th season as an NHL head coach, has put together quite the resume since first becoming the head honcho back in 1995-96 with the Dallas Stars. In a career consisting of stints with four separate organizations — the Dallas Stars, Philadelphia Flyers, Columbus Blue Jackets, and St. Louis Blues — Hitchcock has won two conference titles, hoisted Lord Stanley's Cup once, and racked up 733 career wins, putting him at No. 4 on the all-time NHL head-coaching wins list.
3. Al Arbour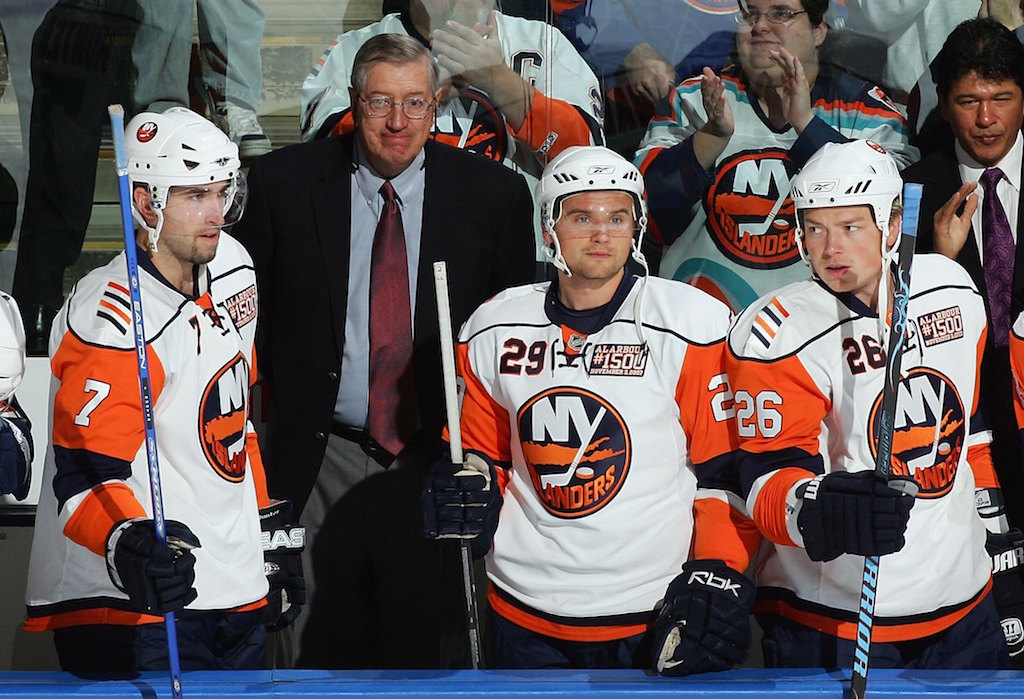 Wins: 782
Legendary coach Al Arbour, who passed away in 2015 at the age of 82, spent 23 seasons as an NHL head coach; the New York Islanders had him for 20 of those years. During his incredible career, Arbour won four Stanley Cups — all with the Islanders — for 782 career victories. While he recently dropped to No. 3 on the all-time wins list, it's safe to say Arbour's greatness won't be forgotten any time soon.
2. Joel Quenneville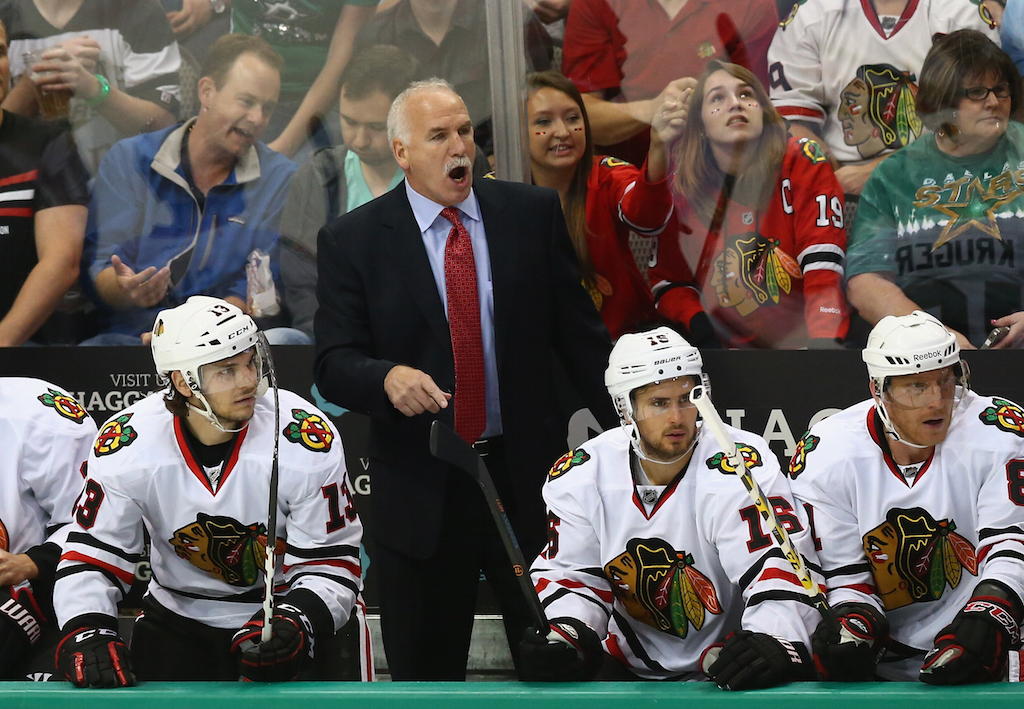 Wins: 783
With 783 career victories, No. 2 on the all-time NHL coaching wins list belongs solely to Chicago Blackhawks head coach, Joel Quenneville. Of course, the man with the slick mustache has done much more than simply win hockey games. He's led the Blackhawks to three Stanley Cup wins in six seasons, making them a modern-day dynasty. However, as impressive as that may be, Queneville still has his work cut out for him if he hopes to challenge the individual sitting in the No. 1 spot.
1. Scotty Bowman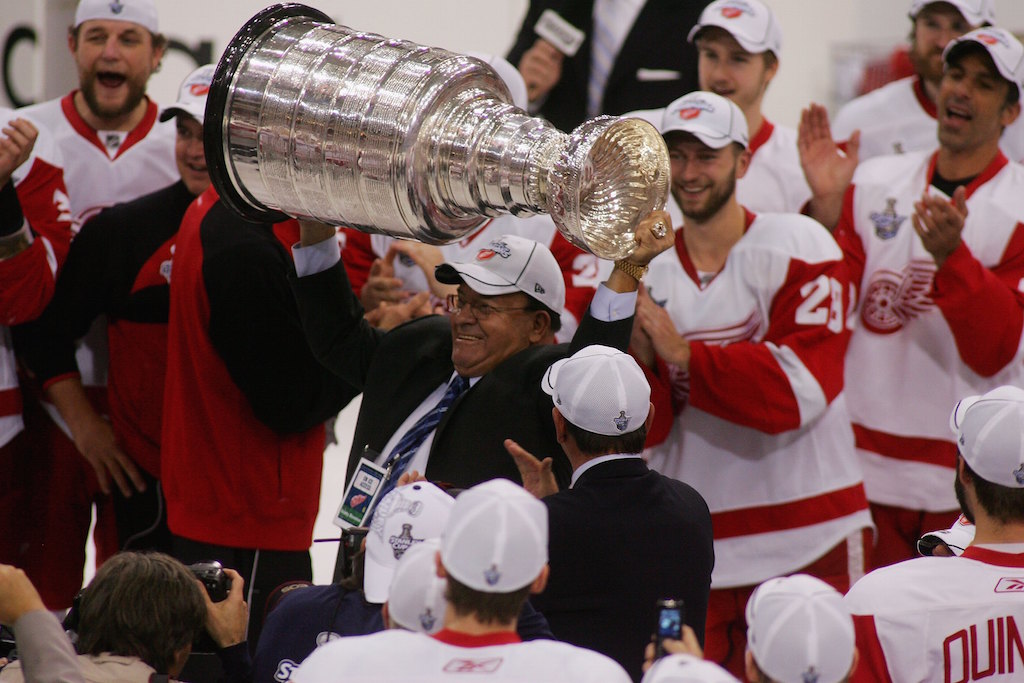 Wins: 1,244
Scotty Bowman was a masterful NHL head coach. There's really no other way to put it. In 30 seasons, he won the Stanley Cup with three separate teams and lifted the game's ultimate prize a total of nine times. When he finally decided to retire from coaching, Bowman had amassed a career points percentage of .657 and finished with a record-setting 1,244 victories. The way we see it, the picture above pretty much says it all.
Statistics courtesy of Hockey-Reference.com and Sportsnet Stats.