5 Notable Athletes Who Overcame Diabetes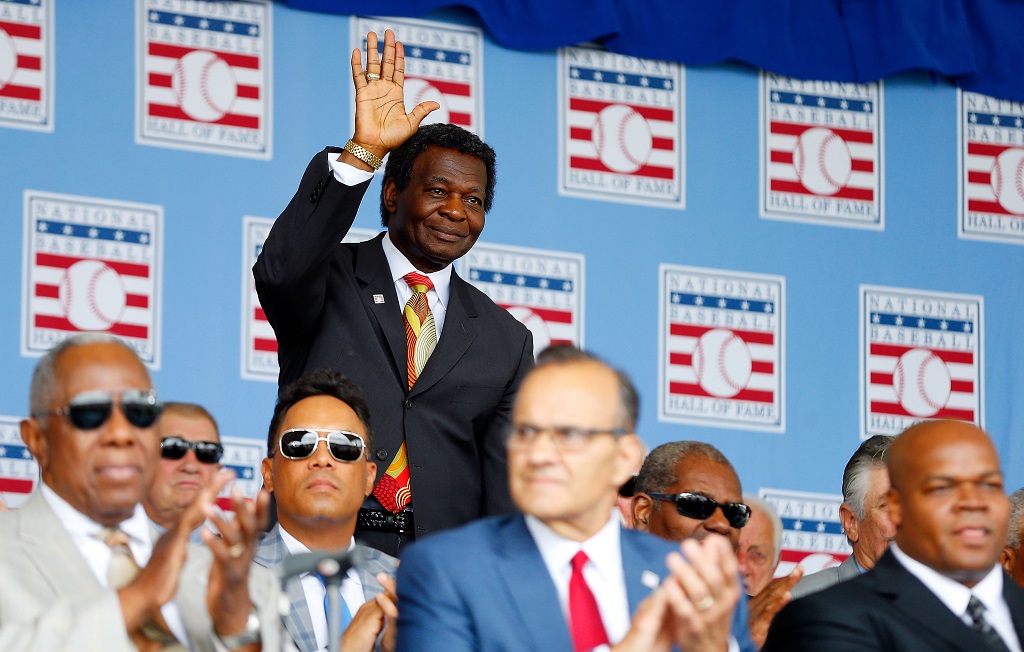 It takes a sad, scary headline to get our attention and provide a shivering dose of reality. For example, some 16 years after his initial diagnosis, baseball great and Hall of Famer Lou Brock had his leg amputated from diabetes complications.
When we think of professional athletes — no matter what sport — these conditioned men and women are viewed as dunking, home-run-hitting, and slapshot-firing machines. To imagine an all-pro quarterback checking his blood glucose readings on the sidelines or a rookie forward in hockey injecting insulin between shifts contradicts our starry-eyed stereotypes.
Nonetheless, in the past several decades, a number of great players have (often quietly) dealt with diabetes while plying their trade. Understanding the difference between Type 1, often called juvenile diabetes, and Type 2, diabetes milletus, sheds some light on the extra effort it takes for a sportsman to manage his disease while performing at the highest level.
Type 1, which generally requires the need for insulin injections, is more challenging as it requires persistent blood glucose monitoring. Type 2 is often managed via diet, exercise, and oral medications. By profiling well-known athletes who have battled diabetes over the years, we can see the advances in how these stars managed the disease as well as the emotional impact it had on their careers.
1. Ron Santo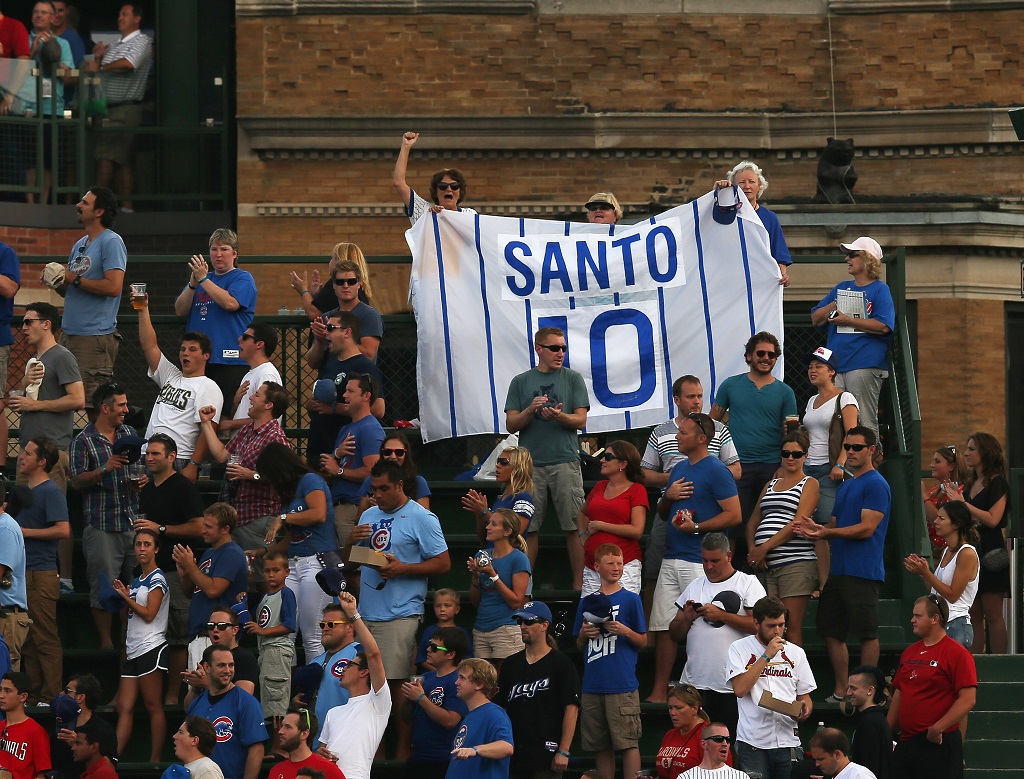 A 2012 Hall of Fame inductee, Ron Santo — considered by many to be the Cubs' all-time greatest third baseman (no offense to Rookie of the Year Kris Bryant) — clubbed 342 home runs in his 14-year career, which ended with a solo season with the crosstown ChiSox. In his career, Santo was a nine-time All-Star and won the Gold Glove five consecutive years. After his playing days, Santo spent nine years as the color commentator on Cubs radio broadcasts and a fixture at local and national charity events.
Santo, whose career began in 1960, was diagnosed with Type 1 diabetes at the age of 18, but closely guarded his secret for fear that he would be forced into an early retirement. According to the documentary, "This Old Cub," coproduced and directed by Ron's son Jeff, the Cubs third sacker managed his disease based on his moods. If he felt his blood sugar might be low, he snacked on candy bars in the clubhouse.
In 2001 and 2002, Santo had his right and left legs respectively amputated below the knee but continued his broadcast duties while focusing on charitable work for the Juvenile Diabetes Research Foundation, including a yearly Ron Santo Walk to Cure Diabetes from 1979 to 2010. He died in December of that year in Scottsdale, Arizona due to complications with his illness.
In his last few years, Santo became a mentor to Cubs rookie Sam Fuld who also suffered from Type 1 diabetes. Fuld now plays for the Oakland A's and reports that he checks his blood sugar several times during each game and takes insulin shots when necessary.
2. Bobby Clarke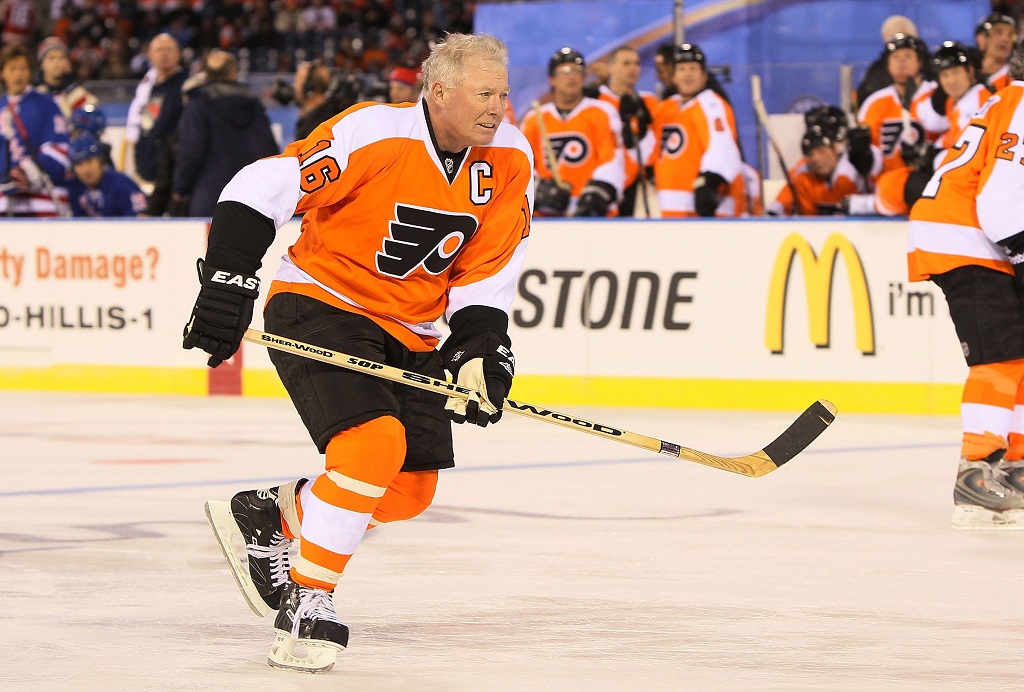 In 1962, at the age of 13, future Hockey Hall of Famer, Bobby Clarke, was diagnosed with Type 1 diabetes. At the time, the Manitoba native was told by doctors that if he took care of himself and watched his diet, he would be able to enjoy a career on the ice. However, despite his stellar career, teams were reluctant to draft Clarke because of his medical condition. As the 17th selection of the second round of the 1969 draft, the Philadelphia Flyers took a flier on the young center based on the persistence of one of the team's scouts.
An overall ignorance about diabetes management cost Clarke some of his health in the early stages of his career. During one preseason game, Clarke suffered two diabetic seizures, which caused the team's trainers to devise a pregame and between-the-period ritual that included Coca Cola, chocolate bars, and spoonfuls of sugar. Clarke kept glucose gum and high-sugar snacks in the pockets of his uniform. His success as a hockey player who had diabetes, rather than a diabetic who played hockey, became the inspiration for the Phoenix Coyotes' top draft pick in 2013, Max Domi.
3. Jay Cutler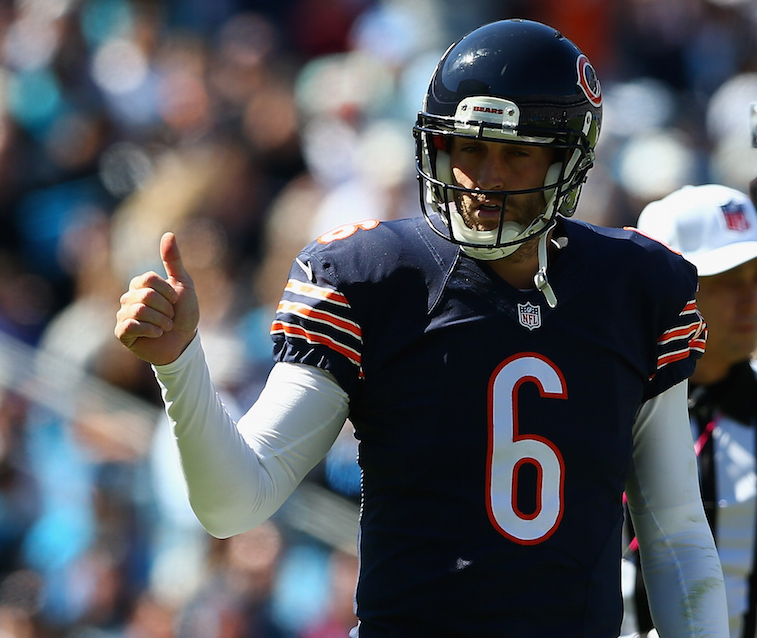 Two years after being selected in the first round of the 2006 NFL draft, Cutler began noticing symptoms, such as unexpected weight loss of more than 30 pounds during the 2007 season. Chalking it up to stress, a blood test revealed that Cutler has Type 1 diabetes. He spent the summer prior to the 2008 season coming up with a new health plan.
Prior to a game, Cutler tests his blood sugar and looks for a higher-than-normal reading, knowing that adrenaline can impact his numbers. After the first series of the game, Cutler checks his blood to get a feel for how things are going in the flow of the contest. The former Vanderbilt star says the last thing he wants to do is freak out his teammates by passing out in the huddle.
Diehard Cutler fans will recall the Pro Bowl baptism that the star QB got from his teammates Peyton Manning and Nick Mangold. The duo snuck up on Cutler and tossed him into the pool at their Honolulu hotel, taking care to avoid dunking the Bears signal-caller's cellphone. What the perpetrators did not realize was Cutler was carrying his blood glucose meter (aka glucometer) which goes on the fritz when underwater. Luckily, a few calls to local pharmacies avoided turning a well-meaning prank into a potential disaster.
4. Max Domi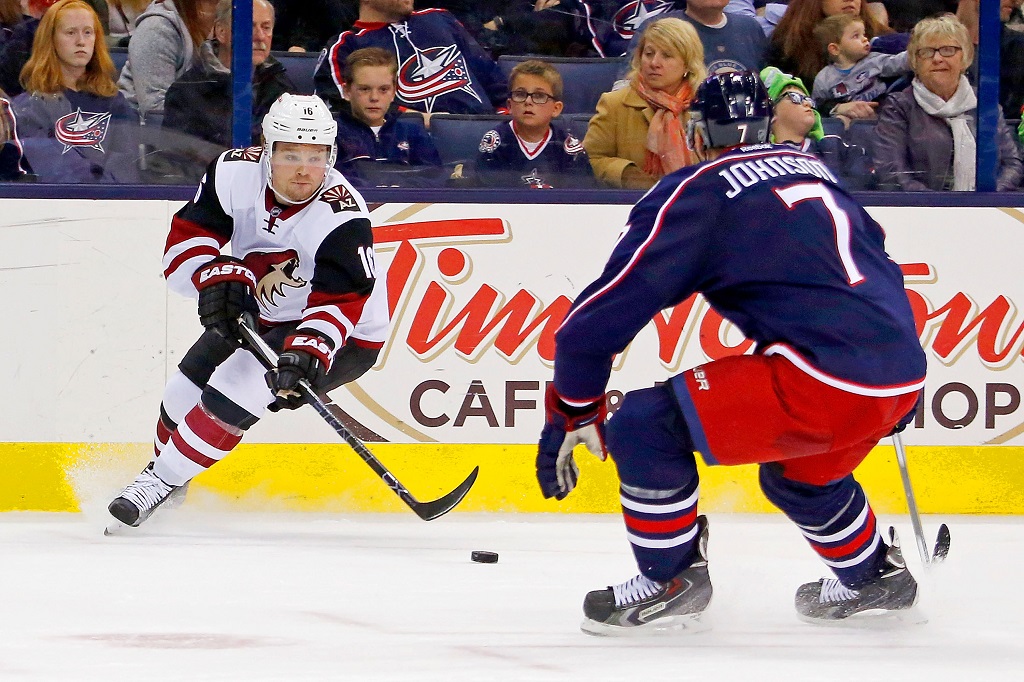 In contrast to the great Ron Santo, who kept his diabetes a secret, Max Domi, son of legendary hockey enforcer Tie Domi, wears his illness proudly. On his left forearm, Max sports a tattoo (his personal medical alert notice), which graphically announces that he has Type 1 diabetes.
As a 12-year-old star Canadian junior, Max recalls asking his mother to frequently pull the car over after a tournament as he alternated between needing something to drink and urinating. His concerned mom took him to the doctor who revealed the diabetes diagnosis. While in the hospital to learn about his disease, Max heard about Clarke's struggle with diabetes, which fueled his desire to not let the disease stand in the way of a successful pro hockey career. Wearing the No. 16 as a tribute to his hero, the Winnipeg-born player was selected by the Arizona Coyotes as the 12th overall pick in the 2013 NHL entry draft.
After years of injections, Max manages his diabetes by wearing an insulin pump, which dispenses insulin at regular intervals through the game. Between shifts on the ice, depending on how he is feeling, Max checks his blood sugar to ensure it is regulated, which keeps his energy level consistent. In his first season in the NHL, Max is off to a quick start with eight goals and eight assists in 16 games. Max's style is the polar opposite of his dad, a noted enforcer who amassed more than 3,500 penalty minutes in his career with the New York Rangers, Winnipeg Jets, and Toronto Maple Leafs.
5. Patrick Peterson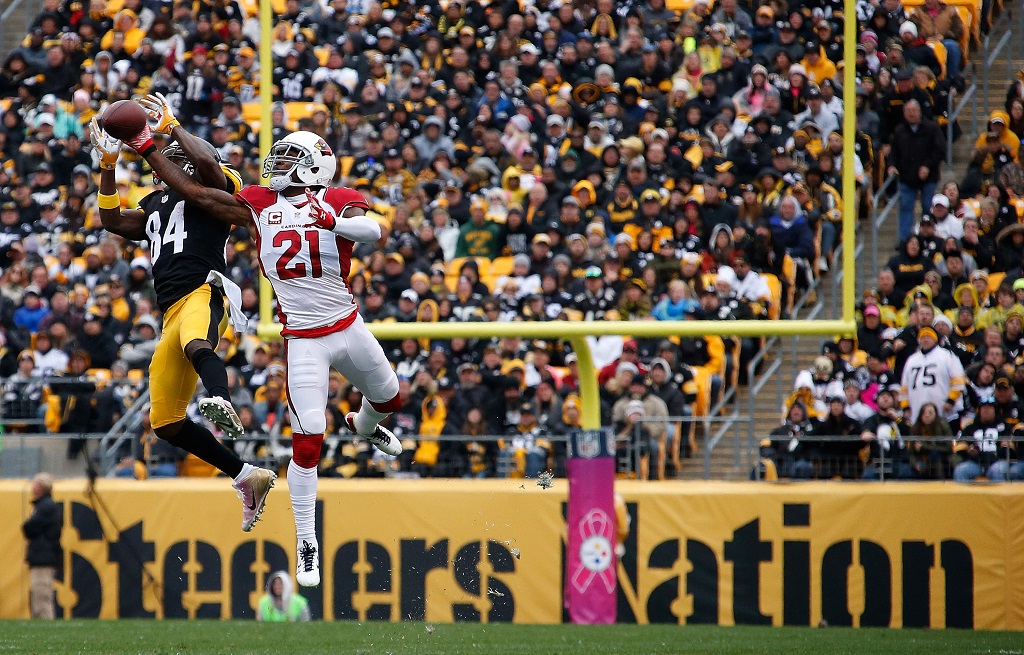 Arizona Cardinal cornerback Patrick Peterson's battle with Type 2 diabetes is wrought with mystery, but certainly a sign as to why his 2014 campaign did not measure up to his previous star-studded, all-pro seasons. While the details are somewhat unclear, Peterson was diagnosed at some point after the 2014 season as having "borderline diabetes" blood sugar problems.
The former LSU star's weight ballooned to more than 235 pounds, far above his normal game weight of about 205. Around the time of the 2015 Combine, Cardinals coach Bruce Arians told NBC's Mike Florio that Peterson, along with the team's medical staff, had the situation under control. Peterson goes into a bit more detail in this blog post on his own website.
The issue was raised during the Arizona vs. Seattle Sunday Night Football telecast when announcers Al Michaels and Cris Collinsworth attempted to shine a positive light on Peterson's condition, but fumbled the mention, saying that the Cardinal player reversed his Type 2 diabetes. As many with better knowledge on the subject matter have pointed out, with a careful diet, Peterson reversed the impact and symptoms, but not the illness. Regardless, these renowned athletes demonstrated courage and perseverance with their diabetes diagnoses.