5 of the Best Oklahoma Basketball Players of All Time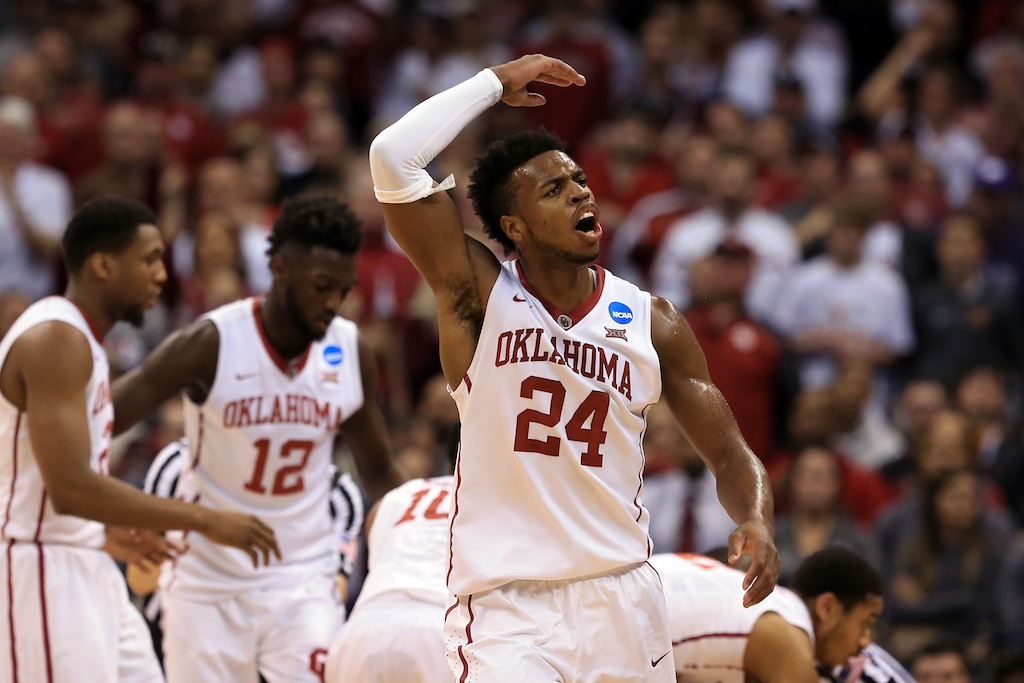 It's not that the Oklahoma Sooners aren't supposed to be in this year's Final Four, it's that the majority of folks out there probably don't associate this university with a top-flight basketball program. And that's fair. But trust us when we tell you, the 2015-16 Sooners have brought something, or should we say "someone," truly special to this year's NCAA tournament. While he may not necessarily be the best player in college basketball, OU's Buddy Hield is hands down the best player in the big dance.
When you have a player like that on your team, as Coach Jim Calhoun told us, that can make all the difference. In honor of Oklahoma's March Madness run to this year's Final Four, we decided to take a look through the history of this program and pick out some of the best players to ever come through Norman, Okla. While there were plenty of talented individuals to choose from, in our opinion, these five players would be the starters on Oklahoma's all-time team.
Frontcourt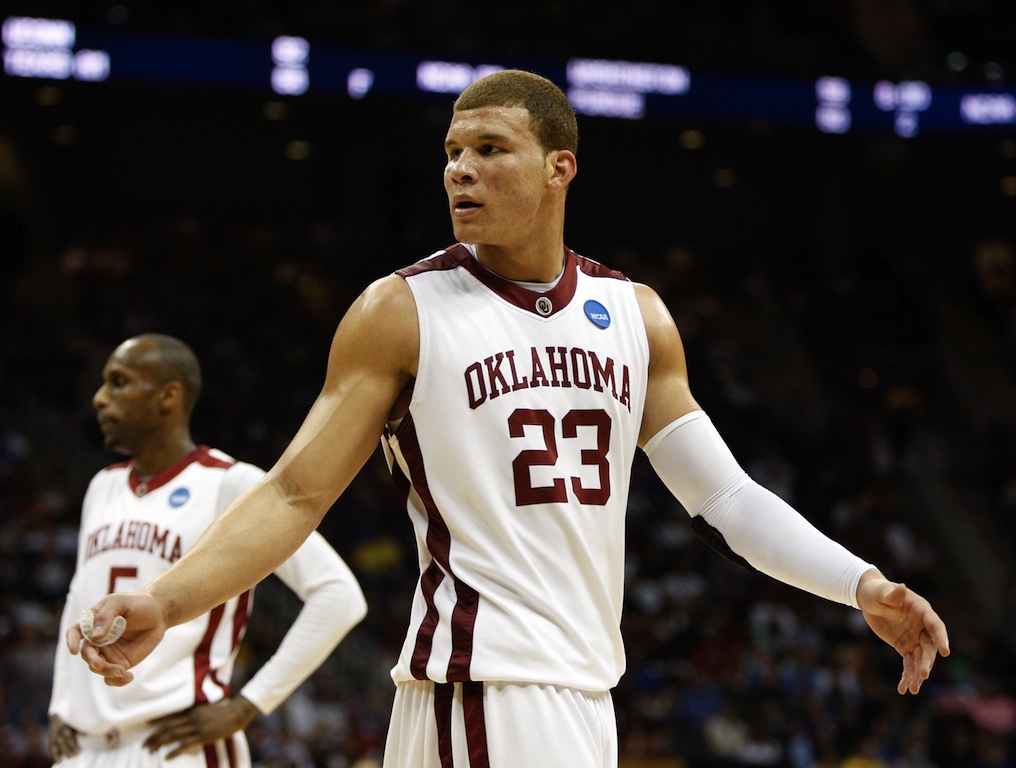 Blake Griffin
It only lasted two seasons, but Blake Griffin showed enough during his time in the Sooner State to catapult him onto the list of all-time Sooner greats. In a career that saw him earn First-Team All-American honors in 2009, Griffin averaged 18.8 points and 11.8 rebounds per game while taking home an abundance of hardware during the 2008-09 season, including the AP Player of the Year award, the Big 12 Player of the Year award, the Naismith Award, and the Wooden Award. While he never led Oklahoma to a national championship, we won't soon forget his scintillating performance in the 2009 NCAA tournament.
Alvan Adams
Alvan Adams played power forward and center at Oklahoma from the 1972-73 season to the 1974-75 campaign. And as you may have expected, he was incredibly dominant. For his career, Double A averaged 23.4 points and 12.8 rebounds per game and was also named the Big Eight Player of the Year during his final season in Norman, Okla. As it stands, the Oklahoma Kid is ninth on OU's all-time scoring list (1,707) and has the third-most rebounds in school history with 938.
Wayman Tisdale
Wayman Tisdale is the best player in the history of the Oklahoma Sooners' basketball program. It's irrefutable. Not only did Tisdale average 25.6 points and 10.1 rebounds per game during his three seasons (1982-83 to 1984-85) at Oklahoma, but he was also a three-time First-Team All-American and a three-time Big Eight Player of the Year. For the record, that's not supposed to happen. Then again, when you consider the fact that Tisdale is Oklahoma's all-time leader in points (2,661), rebounds (1,048), field goals (1,077), free throws (507), and free-throw attempts (767), maybe it's not so hard to believe after all.
Backcourt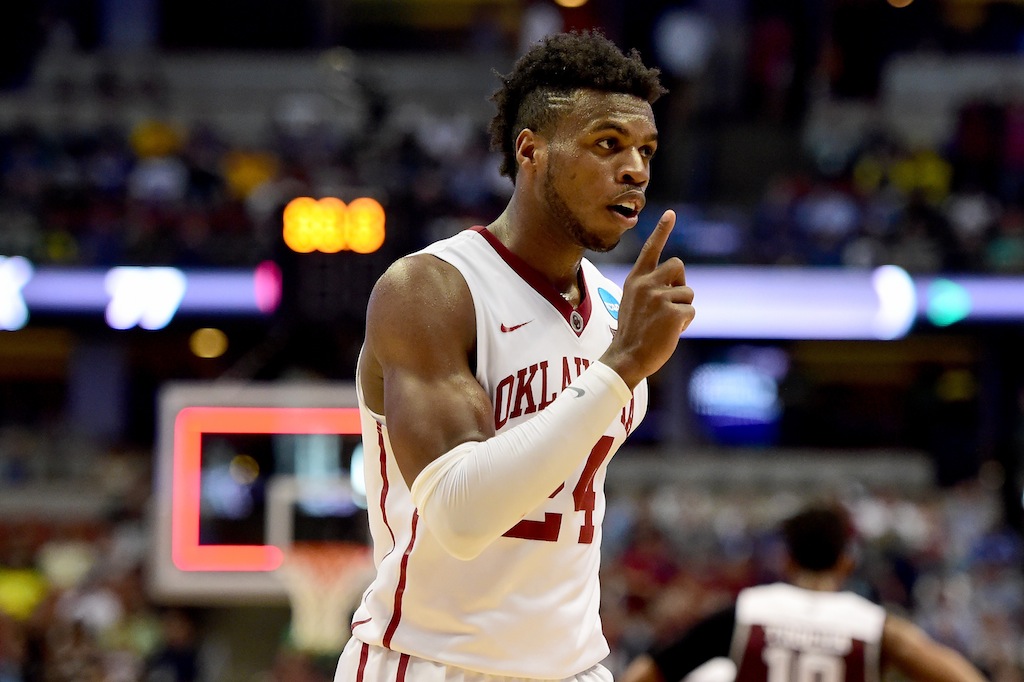 Buddy Hield
By leading this year's Oklahoma squad to the Final Four, senior guard Buddy Hield has further cemented his place among the school's all-time greats. Thanks to an affinity for hitting clutch shots and a collegiate campaign filled with one epic performance after another, Buddy Buckets finds himself with career averages of 17.4 points, 5.0 rebounds, 1.9 assists, and 1.3 steals per game. We'll know soon enough whether or not the two-time Big 12 Player of the Year can take his team to the top of the college basketball mountain. Either way, as far as the folks in Norman are concerned, Hield's legendary is already untouchable.
Mookie Blaylock
You can't have an all-time Sooners team and not include superstar point guard Mookie Blaylock. This guy was more than just a phenomenal name, he was also a true floor general. In his two seasons (1987-88 and 1988-89) sporting an Oklahoma uniform, Blaylock averaged 18.1 points, 6.3 assists, and 3.8 steals per contest and was a Second-Team All-American selection in '89. With Blaylock running the show, we have no doubt that this particular team would be in good hands.
Statistics courtesy of SR/College Basketball, SoonerSports.com, and SoonerStats.com.