5 Biggest NFL Scandals in Recent Memory
NFL players show us every week why they're considered some of the best competitors in the world. Incredible speed, size, agility, and strength are hard to find in one package. But when you have all of those attributes, you're no dime a dozen in this league. Performance on the field matters, but so do your actions off the field.
In light of the whole bullying incident surrounding Miami Dolphins offensive linemen Ritchie Incognito and Jonathan Martin, it's becoming apparent that more teams are making player acquisitions based upon their character as much as their abilities. Incognito's problems date all the way back to 2002, more than a decade before he sent racist text messages and alleged voice-mail death threats to Martin. And even though NFL general managers are increasingly taking it upon themselves to condemn bad behavior, the league itself has a history of being at the center of serious controversies — whether they involve a player, a coach, or an entire team.
Over the years, we've seen the NFL connected to scandals involving the violation of strict league rules as well as horrific crimes. And although there have been so many, let's take a look five of the biggest scandals to hit the NFL in recent years.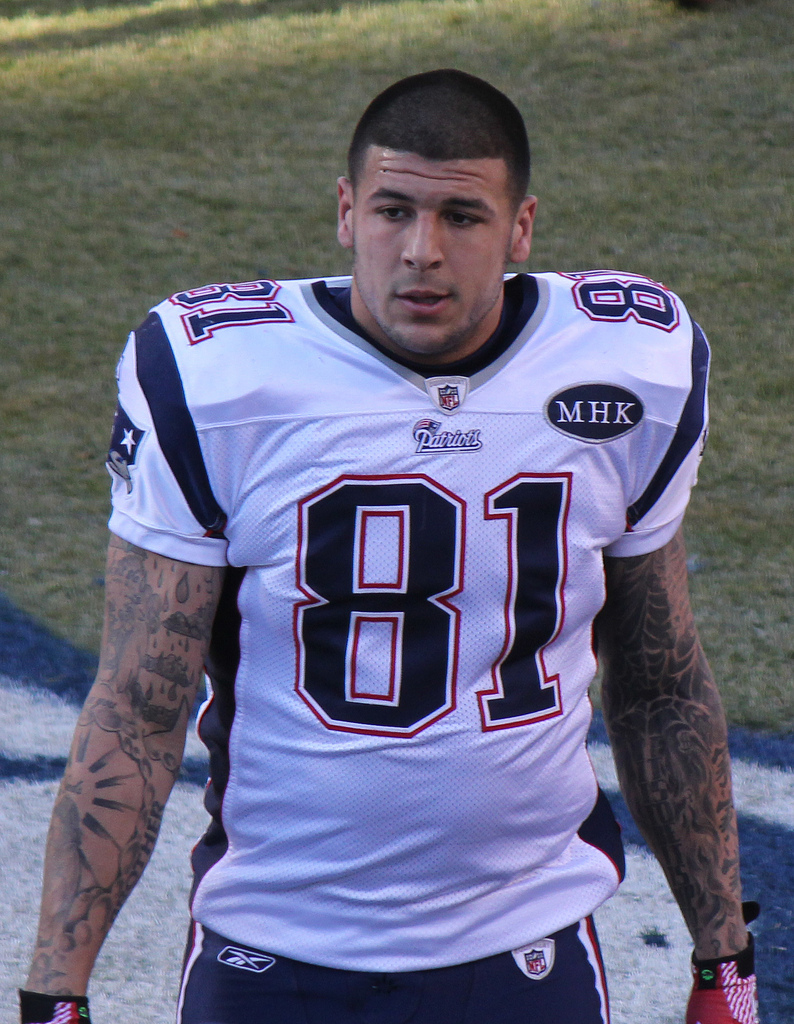 1. The Aaron Hernandez murder Case
Many football analysts believe a troubled player just needs to be matched with the right mentor in order to control his behavior. New England Patriots coach Bill Belichick had a history of being a guy who could get his athletes in line. This was, of course, until the team's tight end, Aaron Hernandez, was arrested for killing another athlete.
Hernandez is still awaiting trial on first-degree murder and weapons charges in the slaying of semi-pro football player Odin Lloyd. He's also being investigated in connection with a July 2012 double murder in Boston. While the scandal has shocked the league and its fans, it turns out that many NFL teams were actually concerned about Hernandez's troubling background leading up to the 2010 draft. But the Patriots still picked him after he slipped several rounds due to worries about his alleged connections to gangs.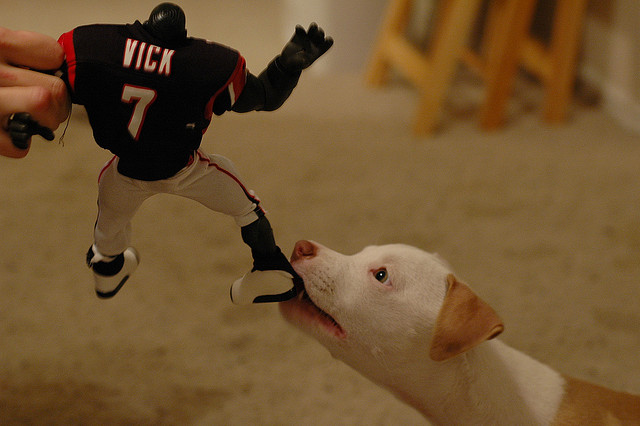 2. The Michael Vick Dog-Fighting Case
Back in 2007, then Atlanta Falcons quarterback Michael Vick got into a load of trouble when he was indicted with three men on charges related to the "Bad Newz Kennels" dog-fighting ring based at Vick's house in Virginia. During the federal case, 53 injured dogs and 12 dead pit bulls were seized from his property.
Vick wound up spending 19 months behind bars and filed for bankruptcy in 2008. He owed $20 million in debt to dozens of creditors for the cash he lost in salary and endorsement deals. Meanwhile, the incident drew widespread publicity to the issues of animal abuse and dog fighting. Vick is now back in the NFL playing with the Philadelphia Eagles, but he has been shunned by many in the public eye and still receives threats for his role in the operation.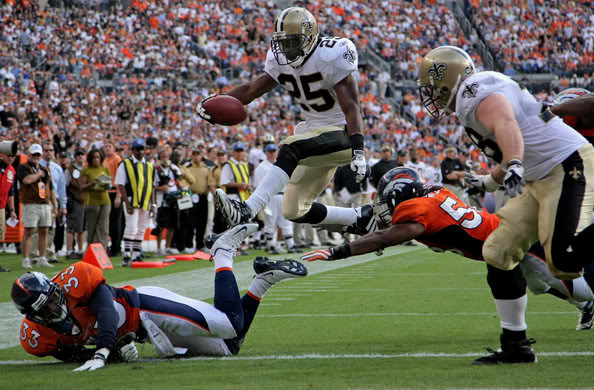 3. "Bountygate"
One of the biggest disgraces to hit the NFL didn't involve just one player. It included almost half of the New Orleans Saints team. The scandal widely known as "Bountygate" was an incident where defensive coordinator Gregg Williams created a secret fund that paid financial bonuses – or bounties – to players who injured their opponents during the game.
According to the league, Williams originally ran the program in New Orleans from 2009 to 2011, but he was also accused of operating similar schemes on his previous teams. Following an investigation, the NFL announced that between 22 and 27 Saints players were allegedly involved, as well as several coaches.
Commissioner Roger Goodell handed down severe punishment for Williams, suspending him indefinitely while head coach Sean Payton was banned for the entire 2012 season. Four current and former Saints players named as the ringleaders in the scandal were also suspended, but were eventually reinstated after an appeal.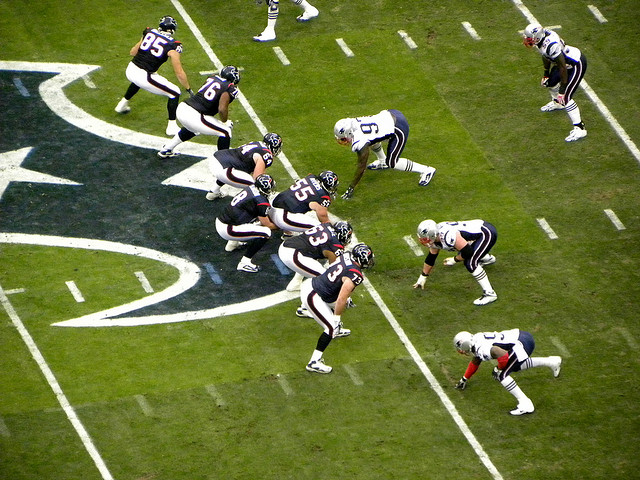 4. "Spygate"
The New England Patriots videotaping controversy, also known as "Spygate," was a scandal surrounding the team when it was caught videotaping the New York Jets' defensive signals during week one of the 2007 season. For his role in the incident, coach Bill Belichick was fined $500,000 – the largest fine ever imposed on a coach in NFL history.
The Patriots organization was also fined $250,000, and had to give up its first-round selection in the 2008 NFL Draft. Furthermore, the league forced the Pats to hand over all documents and videotapes related to the recording of their other opponents' defensive signals. It turns out Belichick had been engaged in the practice since he was hired as head coach in 2000. But he believed he was following the rules as long as he wasn't using tape during the same game.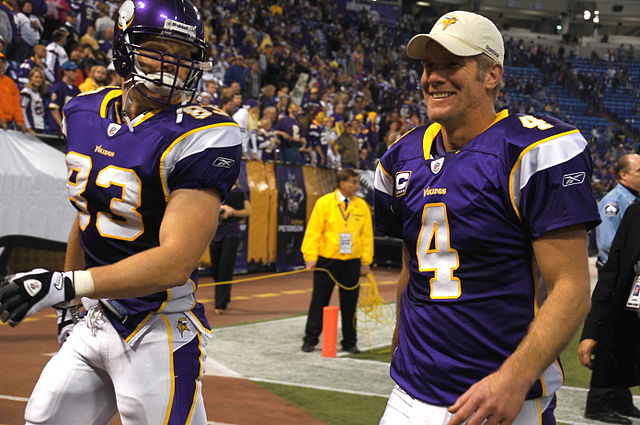 5. The Brett Favre Sexting Scandal
After former quarterback Brett Favre's 16 seasons with the Green Bay Packers, he retired from the game of football only to have several comebacks. The first one was with the New York Jets in 2008 — a season that he would probably like to forget. Aside from his mediocre play on the field with "Gang Green," he also had time to send several lewd photos of himself to Jenn Sterger, a Jets in-house sideline reporter.
Favre didn't have to feel the embarrassment of his actions until the pics surfaced on the Internet in 2010. Sterger claims she never gave him her phone number and thought of his sexting as more "intimidating" than flattering. The NFL launched an investigation into the incident, but said it had no grounds to discipline the QB for his involvement in the scandal. Though, he was fined $50,000 for failing to fully cooperate with the inquiry.
Don't Miss: Around the World in 25 Days: International Christmas Traditions.