5 Pitchers Dominating MLB Trade Talks
This baseball season, the crop of available MLB pitchers is beginning to look like a list of Cy Young candidates. In fact, the injuries that devastated Tampa Bay have left the team with few options other than trading David Price, himself a Cy Young winner in 2012. Meanwhile, another Cy Young winner from 2008 and a leading candidate in the National League are said to be pacing the league in trade requests.
It may be another year of the pitcher in Major League Baseball, but teams pondering a run have to consider potent offenses like the ones in Detroit, San Francisco, and Oakland to get deep in the postseason. It will be impossible without a stocked rotation. Here are five pitchers drawing the most interest ahead of the July 31 MLB trade deadline.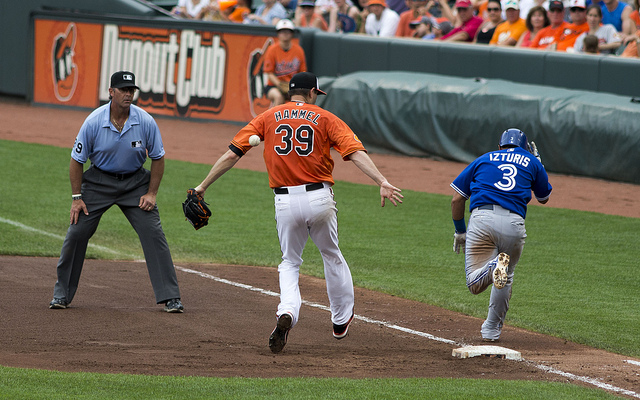 1. Jason Hammell, Cubs
The Cubs are getting a lot of calls about Jason Hammel, who has had an excellent bounce-back year in Chicago. Hammel has posted a 6-4 record with a 3.02 ERA and 1.02 WHIP through 89.1 innings, which are career bests in limiting baserunners and runs. Teams interested in Hammel have no commitment to make, as he is signed with the Cubs for a one-year deal worth $6 million.
As with any trade scenario, the question is what teams are willing to spend, talent-wise, on a half-year rental. Hammel would provide a strong back-of-the-rotation figure with the potential for impact in the playoffs. Expect him to be dealt.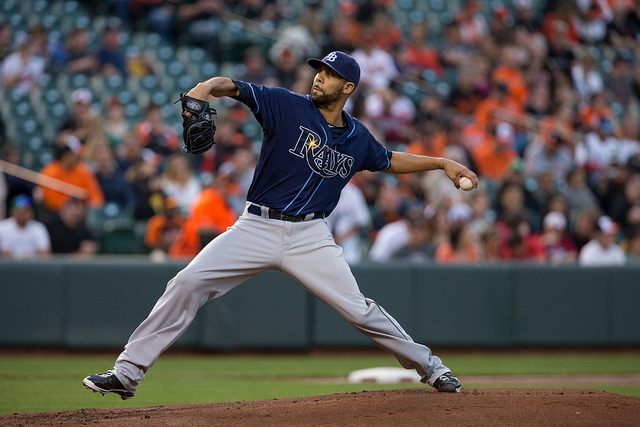 2. David Price, Rays
In terms of impact players on the market, few can top the value of Tampa Bay Rays ace David Price. Aside from winning the AL Cy Young in 2012 (20-5, 2.56 ERA), he has proven up for any challenge on the mound in his career. Tampa Bay can't afford him as he approaches free agency after the 2015 season, so with the Rays in last place it looks as if Price will move before the August deadline arrives.
The market will be estimable for a shutdown lefty bred in the hot competition of the AL East, giving the Rays a trading chip that could impact the organization for several years. Once Matt Moore and other injured starters return, the loss of Price may not seem so acute. ESPN's Jim Bowden sees teams offering as many as five prospects to get Price on their team for the next year and a half.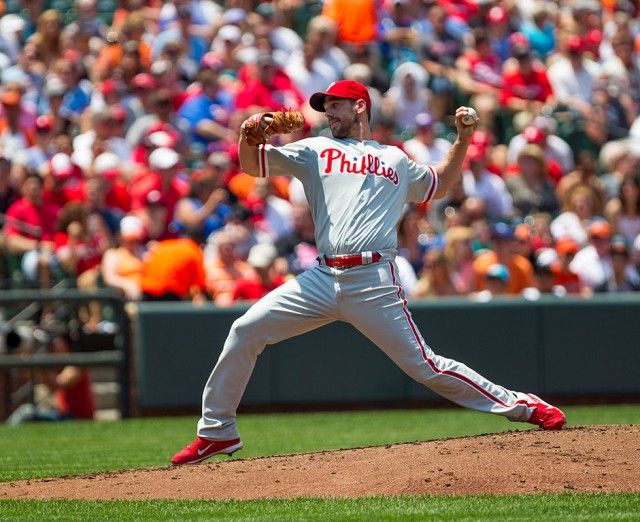 3. Cliff Lee, Phillies
According to the latest playoff projections, the Phillies have less than a 10 percent chance of making the playoffs in 2014, which makes Cliff Lee the topic of more trade talks than usual. The 2008 AL Cy Young winner was putting up another spectacular year in terms of allowing baserunners and runs before going down with an elbow injury on May 19. Lee began a throwing program in early June in hopes of getting back on the mound.
The injury complicates things for clubs looking for a front-line starter, as does the amount of money owed Lee for the duration of his contract. He will make the remainder of his $25 million salary in 2014 as well as the full amount owed him in 2015. In addition, a player option for $27 million would vest if Lee makes a certain number of his starts in the coming seasons. Nonetheless, there may be teams willing to spend big on such a proven late-season and postseason performer. How much will the Phillies chip in to make it happen?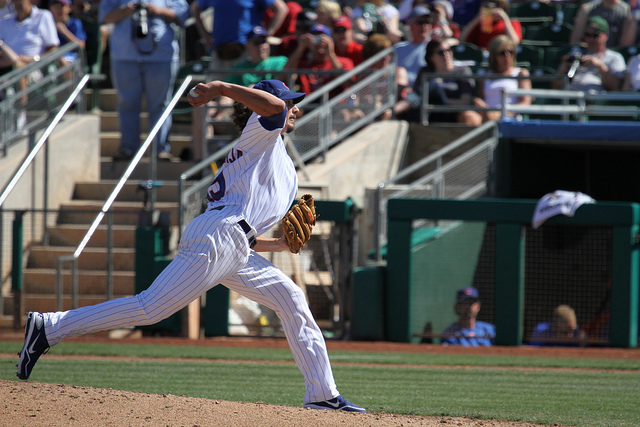 4. Jeff Samardzija, Cubs
Former Notre Dame receiver and current Cubs ace Jeff Samardzija likely has his bags packed in expectation of leaving town. Samardzija recently turned down a five-year contract extension that was said to be worth well over $60 million. The righty is owed $5.35 million next season before he would become a free agent, so clubs have the option to trade for the next year and a half or sign Samardzija to an extension both sides find reasonable. According to the figures John Heyman estimates he's turned down, it would take around $18 million (minimum) per season to get Samardzija under contract long-term.
What clubs would get is a 29-year-old starter with ace stuff who has minimal wear on his arm due to his years in the Chicago bullpen. In 97 innings this season, Samardzija has posted a 2.60 ERA and 1.21 WHIP with 90 strikeouts against 29 walks. He has projected grace and calm despite the abysmal run support he receives in Chicago (his record is 2-6), so anyone who gets Samardzija will likely be as high on the pitcher as the Cubs have been.
5. Dellin Betances, Yankees
He has only dominated MLB hitters for a few months, but Yankees setup man Dellin Betances has already been compared to Mariano Rivera in his 1996 vintage. That Rivera regularly did two innings of lights-out work for Joe Torre is setting up for closer John Wetteland. Betances has taken a page from that playbook in 2014 by striking out hitters at a vicious clip to provide the bridge to David Robertson. Through 41.2 innings out of the bullpen, Betances has put up a 4-0 record with a 1.51 ERA. Along the way, he's whiffed 70 batters, a figure that amounts to a strikeout rate of 15.1 per 9 innings. That's nasty.
Yankees GM Brian Cashman therefore isn't surprised about the many calls MLB.com reports he is getting on potential deals involving Betances. The Yankees desperately need a pitcher to bolster a rotation that is down three Opening Day starters. Will they give up one of the team's brightest stars to gamble on a playoff run? It wouldn't make sense in that trading Betances would create a weakness out of what's now the team's biggest strength (the back end of the bullpen), but these are the Yankees. One never knows.