5 Players Whose Days in the NFL Are Numbered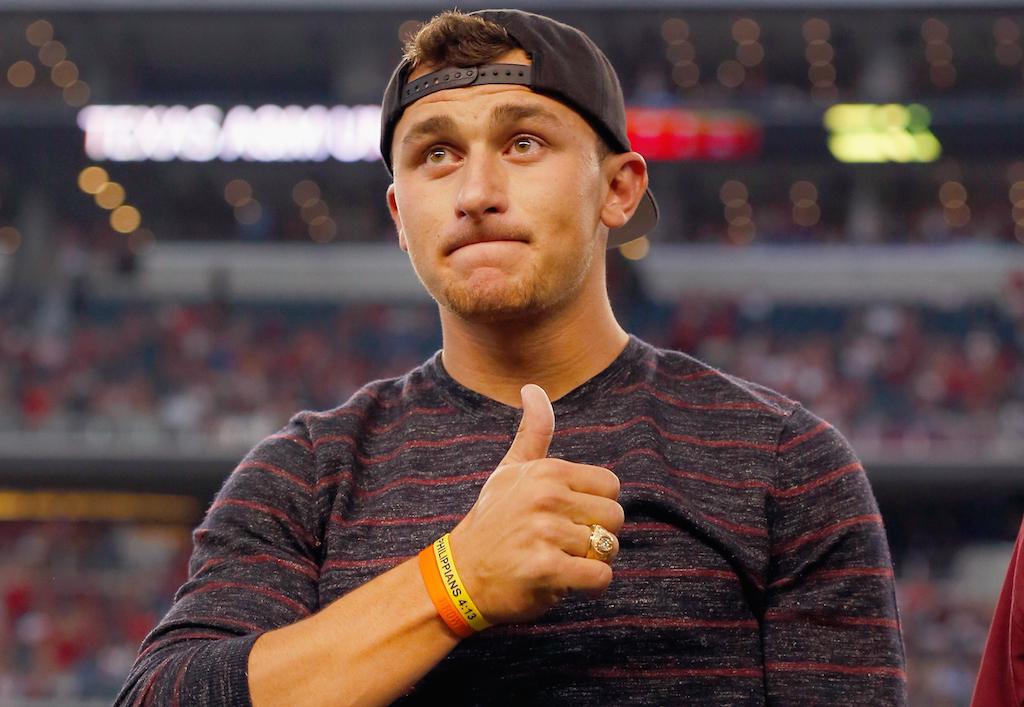 The 2016 NFL season is drawing closer and closer, and this means that there will be some tough decisions for teams to make in training camp. While teams will bring on a massive number of players, it means that a ton of rookies and even veterans will be cut as teams look to get their roster numbers down to 53 players.
Today, we take a look at a few veterans, and possibly even just players, who have run into a whole lot of off-field trouble and whose days in the NFL may be numbered. Unfortunately for Texas A&M fans, the first player on this list is one that you may have guessed.
1. Johnny Manziel
Oh, Johnny, how you break our hearts. We all loved watching you play in college and run wild against opponents. Many believed that you could translate your game to the NFL level, and honestly, you probably could have. Unfortunately, no one seems interested in giving you another shot, and you don't seem all that concerned about it.
This has to be one of the stranger situations for a young quarterback who still has so much untapped potential, but if Manziel's days in the NFL aren't completely over at this point, then they're definitely numbered. The only way this one changes is if he's able to turn things around and get back in the good graces of at least one NFL team.
2. Andre Johnson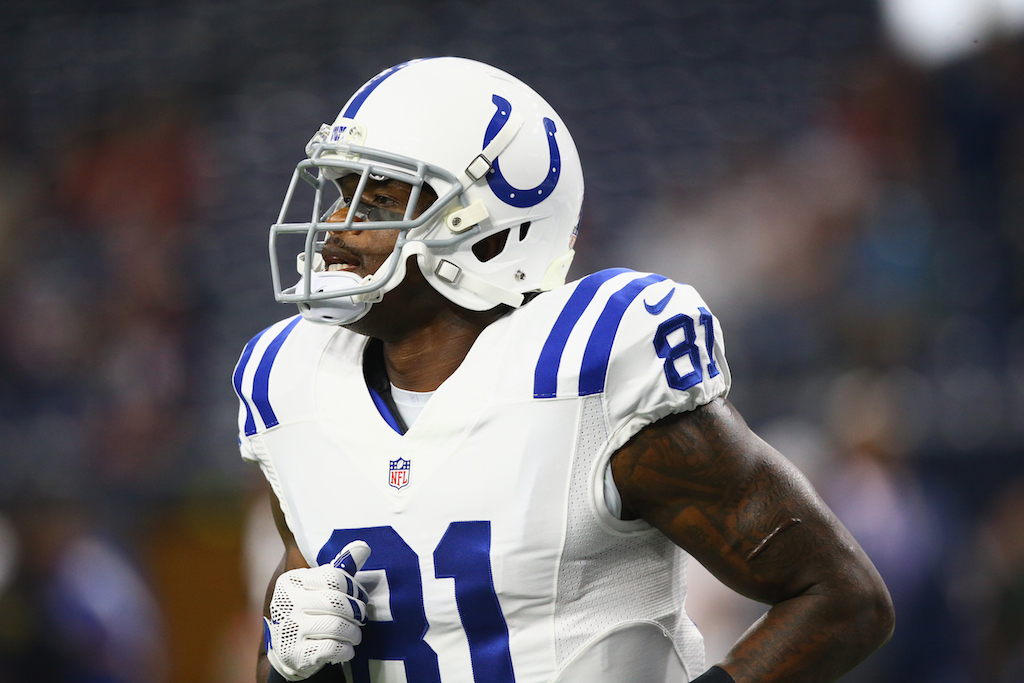 Even after being released from the Indianapolis Colts after one season, the veteran wide receiver still plans to play on. "I am playing, there's no question about that," Johnson told NFL Media. "I know I can still play this game … people read into the stories too much. I'm not discouraged about what happened this past season, I'm just waiting for an opportunity."
It seems pretty locked in that Johnson will be back in 2016 somewhere, but which team will give him a chance? He played all 16 games in 2015 with the Colts, catching 41 passes for 503 yards and four touchdowns. While the numbers aren't incredible or anything, he's still a veteran presence who could play a role for some NFL team.
It's expected that Johnson will land another deal somewhere, but don't expect him to be in the league too far beyond the 2016 NFL season. After an incredible career, the nearly 35-year-old wide out has 14,100 yards and 68 career touchdowns, so it'll be sad to see him go.
3. Greg Jennings
Jennings is set to turn 33 this season, but it's more about his major decline statistically that points towards his career likely coming to a close soon. He's played for three teams in his NFL career, and his one year in Miami was really below average. He finished up 2015 with just 19 receptions for 208 yards and one touchdown over 16 games played.
Not many teams will look to give Jennings another chance, even after a pretty productive two-season stint with the Minnesota Vikings in 2013 and 2014. Unfortunately, Jennings, similar to Johnson, may have just played out his career and left it all on the field. While he could likely produce to some extent somewhere, we aren't even sure if he'll get signed this offseason.
4. Greg Hardy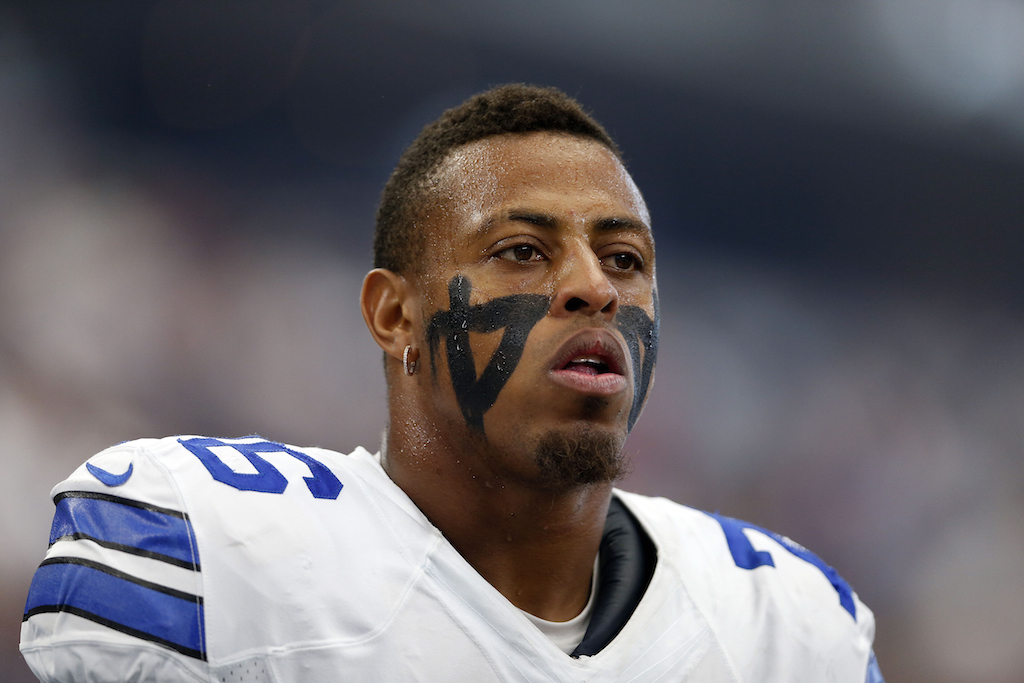 When the Cowboys signed Greg Hardy in the 2015 offseason, it seemed that they were willing to look past the domestic violence issue and give the guy a chance to redeem himself. Unfortunately, he didn't do that, as his teammates didn't seem thrilled with having him around, and honestly, he just didn't produce all that well. Hardy had 35 combined tackles, six sacks, and one forced fumble over 12 games with the Cowboys in 2015.
While Hardy may be 27, set to turn 28, the Cowboys made it known that they weren't going to re-sign him, per SportsDaydfwDFW.com. So, with Hardy not heading back to Dallas, will any other team choose to give him an opportunity? At this point it seems very, very unlikely.
5. Reggie Bush
Injuries have really derailed Bush's career, and while he's rushed for over 1,000 yards twice in his career and has proven to be a great pass-catcher out of the backfield, the injuries seem to be too much for him to overcome. Bush has missed 18 games over the past three seasons and has played for four teams in his career to this point.
While he's an unrestricted free agent, it remains to be seen if another team will give him a chance, but more than likely, he may be headed towards retirement. For what it's worth, Bush did tell Dave Birkett of the Detroit Free Press that he was not retiring this offseason.
"I'm not retiring," Bush said. "I'm still playing. No, I'm not done. And I would never — knock on wood — I never want to end my career like that, going out with that." While it sounds like Bush is ready to give it a go, the question now becomes, will a team out there give him another shot?
Statistics courtesy of ESPN.com and Pro-Football-Reference.com.