5 Players With a Lot on the Line at the 2015 NFL Scouting Combine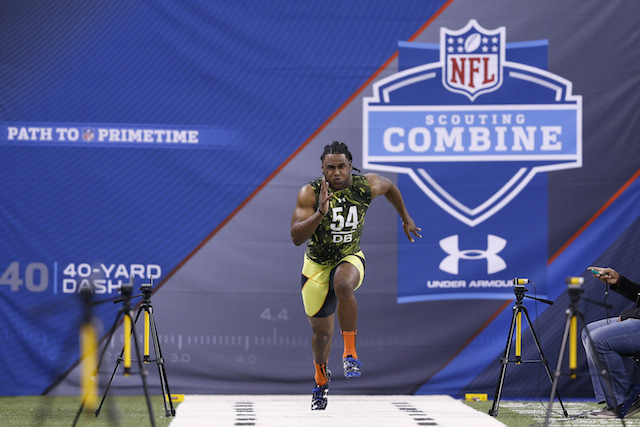 The NFL has turned into a year-round business. Less than one week after crowning the New England Patriots as Super Bowl XLIX champions, league officials have turned their focus to the next significant annual event of the NFL season; the NFL Scouting Combine in Indianapolis, Ind. The event will be attended by nearly every scout, executive, and general manager in the league, and will offer draft eligible prospects an excellent opportunity at increasing – or decreasing – their stock in the upcoming 2015 NFL Draft.
Every year, there are multiple prospects that have a lot riding on their performance in Indianapolis. Here is a look at five players who have a lot on the line at the 2015 NFL Scouting Combine.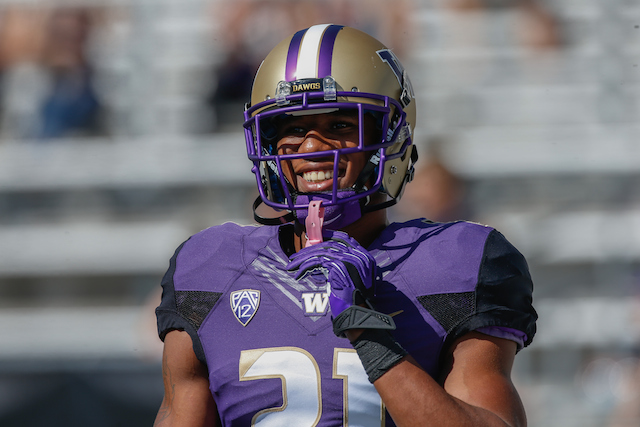 1.  Marcus Peters, cornerback, Washington 
In early November, Peters was dismissed from the Washington team by head coach Chris Petersen despite being the Huskies' best defensive player. While his talent and athletic ability have never been in question, the premature end to his college career raises serious concerns about his character and coachability. In his individual team meetings and interviews, Peters will have an excellent opportunity to ease, and possibly erase, the concerns that scouts and General Managers have regarding his off-field issues.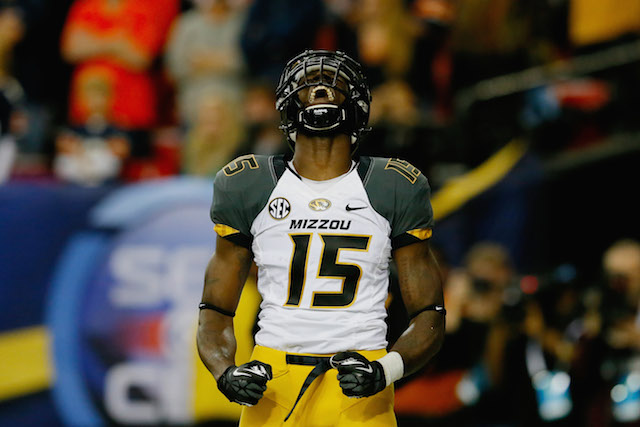 2.  Dorial Green-Beckham, wide receiver, Oklahoma
Based on physical talent alone, Green-Beckham would be a top-10, maybe even top-five pick in the draft. Unfortunately he has run into off-field issues throughout his college career.
Green-Beckham was the No. 1 ranked recruit in his high school class and chose to play his college ball close to home at the University of Missouri. He quickly made an impact for the Tigers, and was well on his way to stardom before a series of legal issues resulted in his dismissal from Missouri. He chose to transfer to Oklahoma to continue his college career, but due to NCAA transfer rules, he was forced to sit out the 2014 season. After a year on the Sooners' scout team, Green-Beckham decided to enter the 2015 NFL Draft.
Green-Beckham will have a lot of work to do to repair his image in the eyes of league executives during his the NFL Combine, as his name has already been removed from several teams' draft boards. While he will likely perform extremely well in the physical testing portion of the combine, it is the interviews and team meetings that will go a long way in determining whether or not Green-Beckham will be selected in the first round of the 2015 NFL Draft. 
3.  Brett Hundley, quarterback, UCLA
In a weak class of draft eligible quarterbacks, Hundley has a chance to separate himself from the pack and emerge as the third-best signal caller available in the 2015 NFL Draft. While it is a near given that Jameis Winston and Marcus Mariota are going to be first-round picks, Hundley can jump into the first-round conversation with a big-time performance in Indianapolis.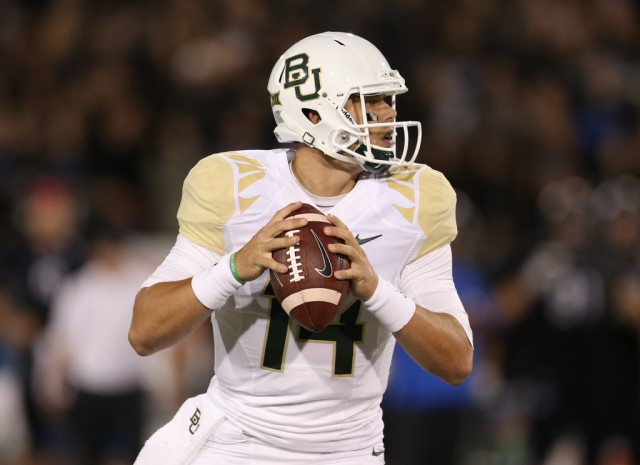 4.  Bryce Petty, quarterback, Baylor
Petty's situation is nearly identical to Hundley's. In addition to competing to be the third quarterback to hear his name called in May's draft, Petty will also be out to try and shed the image of him merely being a product of Baylor's offensive system.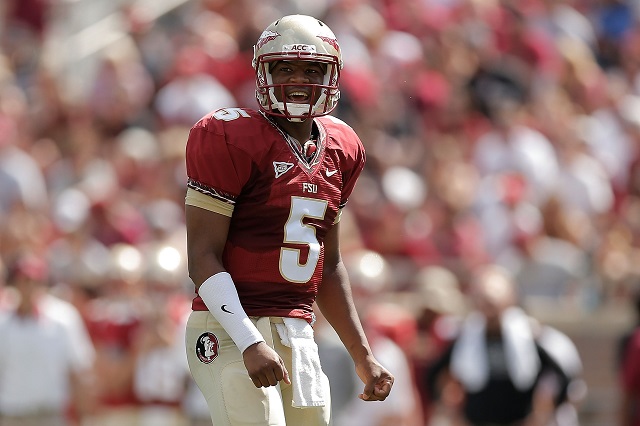 5.  Jameis Winston, quarterback, Florida State 
Winston will likely be the most widely discussed prospect leading up to the 2015 NFL Draft. While there may not be a scout or General Manager in the business that doubts his on-field ability, there are several that have serious concerns over Winston's immaturity off the field. There is a good chance that the 2013 Heisman Trophy winner will opt to hold a private throwing workout as opposed to throwing at the Combine, which is something that is not uncommon. Regardless of Winston's throwing decision, he has a chance to cement his place as the likely choice for the Tampa Bay Buccaneers with the top pick in the draft if he does well in his interviews and meetings with team officials.