5 Players With Favorable Fantasy Match-ups in Week 8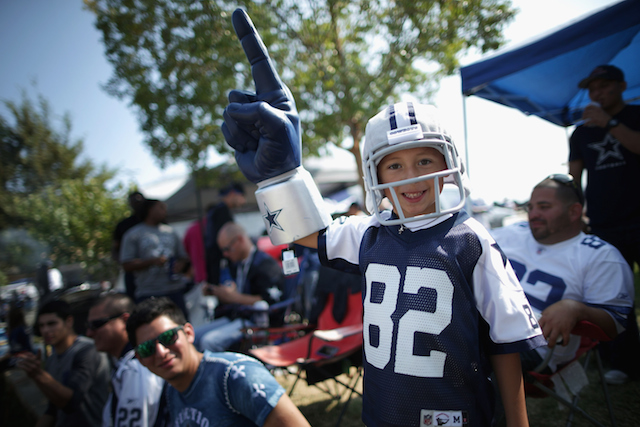 Fantasy football is well into the second half and homestretch of the 2014 season. Many owners are facing must-win games in Week 8, and starting the right lineup at this point in the season can make or break the playoff hopes for some fantasy teams. We are starting to get a much clearer picture of which athletes are emerging as must-start fantasy players regardless of their weekly match-up (Peyton Manning, Aaron Rodgers, DeMarco Murray, Demaryius Thomas, etc.). That's obviously not the case with every player. Here's a look at five players who are not necessarily fantasy football superstars with favorable fantasy match-ups in Week 8.
All statistics are courtesy of Pro-Football-Reference.
 Golden Tate, wide receiver, Detroit Lions
As long as Calvin Johnson remains out of the Lions' lineup, Tate is a must-start fantasy wide receiver. The Lions travel to London to play the Atlanta Falcons in Week 8, and all signs point to Johnson missing a third straight game this week. The Falcons have one of the worst pass defenses in the league, giving up an average of 21 completions (13.4 yards per completion) and 281.4 yards per game. Another statistic that is favorable for Tate — and the Lions in general — is the Falcons' horrid pass rush, which is averaging a measly one sack per game in 2014. Detroit's quarterback, Matthew Stafford, is one of the best pure passers in the NFL, and if he is given time to throw, he will pick apart the Falcons' secondary, and Tate will be his top target.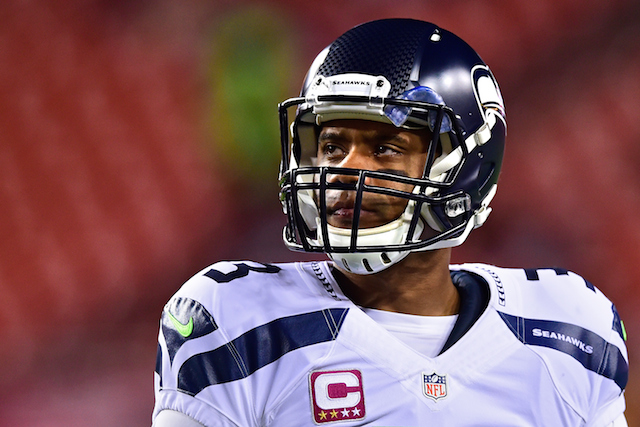 Russell Wilson, quarterback, Seattle Seahawks
Wilson and the Seahawks are playing against a Panthers defense that has given up serious amounts of fantasy points to quarterbacks in 2014. Carolina is allowing opposing quarterbacks to complete 70% of their passes for 251 yards and 2.1 touchdowns per game this season. Wilson is a serious threat to rack up fantasy points on the ground, as well. He is coming into this matchup averaging 46.7 rushing yards per game in 2014. Following the Percy Harvin trade, Wilson has assumed a more integral role in the Seahawks' offense, which his fantasy owners will appreciate in Week 8.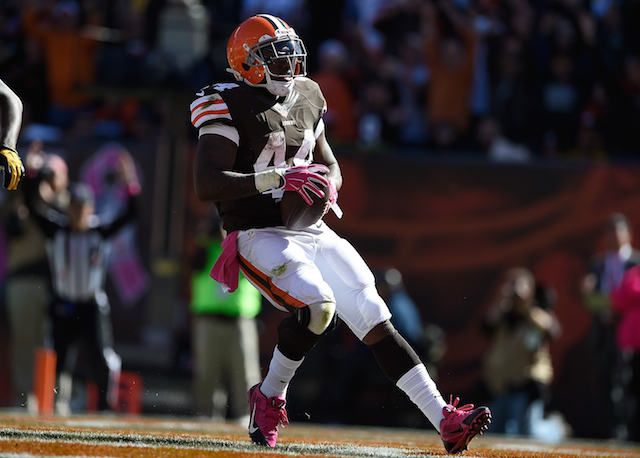 Ben Tate, running back, Cleveland Browns
Tate had a down week in the Browns' Week 7 loss to the Jacksonville Jaguars. Fortunately for Tate, he gets the opportunity to bounce back against an Oakland Raiders defense that is giving up an average of 145.3 yards and one touchdown on the ground per game in 2014. Tate, who is averaging 4 yards per carry for the season, is finally reaching full health and should get plenty of opportunities to run wild on the porous Raiders defense to take some of the pressure off Browns quarterback Brian Hoyer.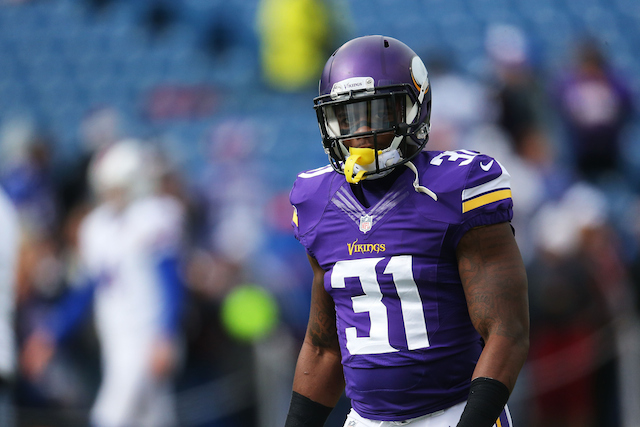 Jerick McKinnon, running back, Minnesota Vikings
McKinnon is a part of the Vikings' committee approach they have used to replace Adrian Peterson. In fact, he has been the best part. In recent weeks, McKinnon has emerged as the most effective back in the Vikings' arsenal, averaging 75.5 yards on 5.6 yards per carry over the last four games. In the two games where McKinnon has had 15-plus carries, he has averaged 119 yards and 6.4 yards per carry. In Week 8, the Vikings play the Tampa Bay Buccaneers, a team giving up an average of 128.3 yards and 1.2 touchdowns for the season. McKinnon is expected to be the featured back for the Vikings this week and should reward his fantasy owners with a strong output.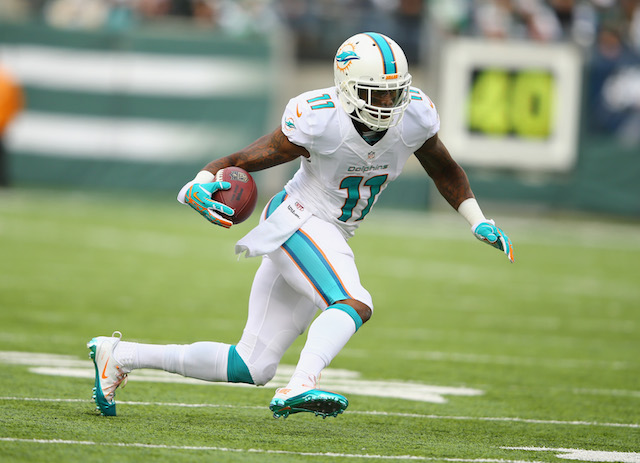 Mike Wallace, wide receiver, Miami Dolphins
Wallace and the Dolphins play the 1-6 Jacksonville Jaguars in Week 8. Wallace should benefit from playing against a Jaguars defense that is giving up nearly 25 completions for 300 yards and two touchdowns per game in 2014. Dolphins quarterback Ryan Tannehill is coming off his best game of the year in Week 7 and should be primed to follow it up with a strong performance in Week 8 against one of the worst pass defenses in the NFL. His primary benefactor should be Wallace, his top target.