5 Players With the Most Bust Potential in the 2016 NFL Draft
This has been said a time or two, but given that the 2016 NFL Draft is now in the books, it bears repeating one more time: Scouting and evaluating the crop of draft-eligible talent is an inexact science. This is why we see so many teams swing and miss on draft picks in every round of the draft, and it's also why we see future All-Pro-caliber players slip through the cracks and end up being selected on Day Three (Rounds 4-7). And this year will be no different.
In this article, we take a look at five players who were projected to be selected on either Day One or Day Two of the draft, who we believe will ultimately prove to be busts by the time their NFL careers are over. Some (or all) of these guys may end up having productive careers, but in the end, we see them falling short of the expectations that go along with their draft slots. Without further adieu, here is a look at five highly regarded 2016 draft prospects who have serious bust potential.
Connor Cook, QB, Michigan State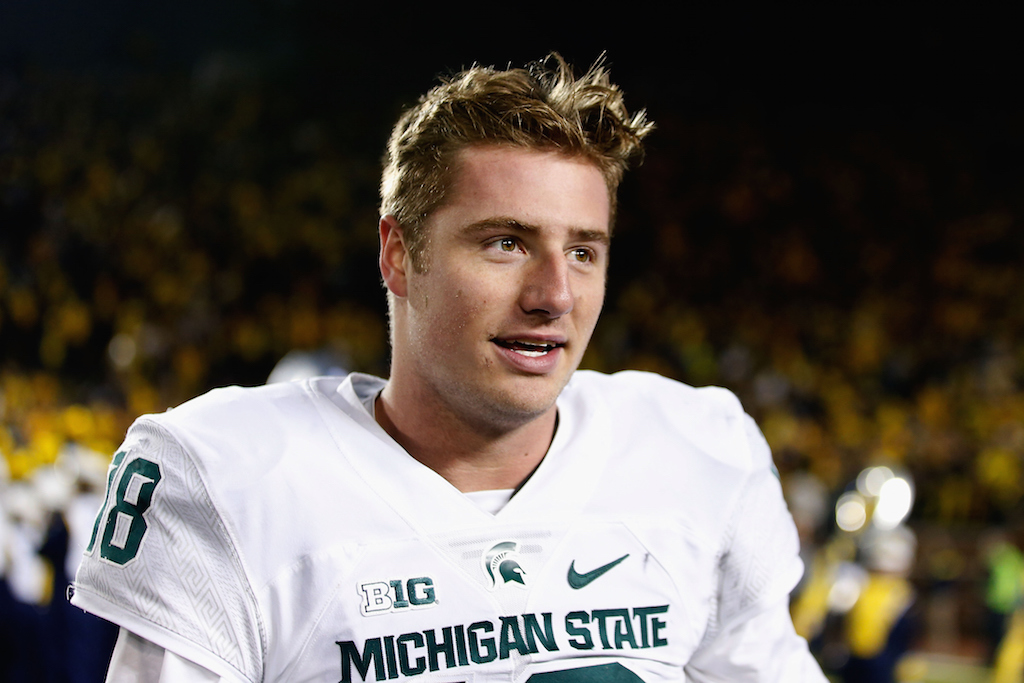 Based on physical ability alone, Connor Cook looks like a slam-dunk top-15 prospect. He has the size (6-foot-4, 217 pounds) that scouts and coaches look for, and while he doesn't have elite arm strength, he does have the ability to make every throw that an NFL quarterback needs to make. Still, as several scouts, executives, and coaches who have interviewed Cook put it, "there's something off."
To us, the fact that Cook's teammates at Michigan State did not elect him as a team captain speaks volumes to the kind of person he is and the kind of presence he has in his team's locker room. When it comes down to it, we see Cook as a less talented version of Chicago Bears quarterback Jay Cutler. Cook was drafted by the Oakland Raiders in the fourth round.
Jared Goff, QB, Cal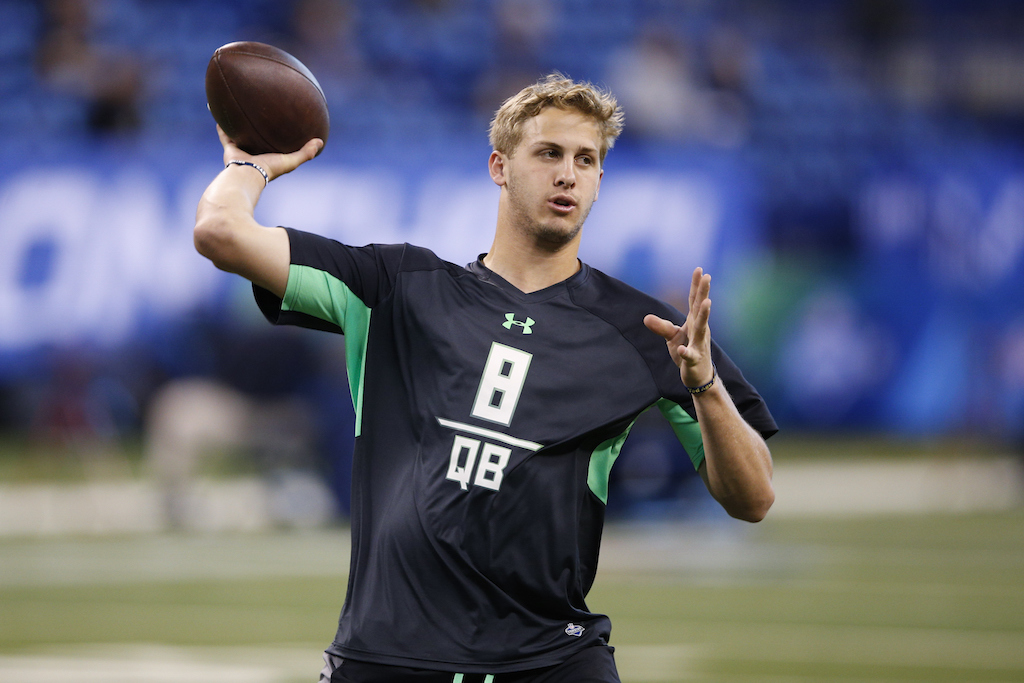 All signs pointed toward Jared Goff going to the Los Angeles Rams with the No. 1 overall pick in the 2016 draft, and the signs turned out to be right. And in all honesty, we believe that the Rams aren't going to get a good return on the investment that they made when they moved up from No. 15 to No. 1 in the first round.
Goff does have first-round physical ability, and he did impress teams with his football IQ during interviews at the NFL Combine back in March. Nevertheless, there are a handful of red flags — and we aren't talking about his small hands — that are leading us to believe that Goff will never be the type of quarterback who can single-handedly elevate a franchise at the NFL level.
First and foremost, the fact that he spent most of his college career (99.8% of the 2015 season to be exact) playing out of the pistol or shotgun means that his ability to play in a pro-style offense where he spends the majority of his time under center is a bit of an unknown. Second, we are concerned with his performance in big games. Sure, he was able to light up teams like Washington State, Oregon State, and Air Force. But against the likes of Utah, UCLA, Oregon, USC, and Stanford, Goff posted an overall record of 0-5, and threw 11 touchdowns and eight interceptions.
The 21-year-old Novato, Calif. native may prove us wrong and develop into a franchise quarterback, but we just don't see him as anything more than an average starting quarterback at the NFL level at this point.
Will Fuller, WR, Notre Dame
With sub-4.4 second speed in the 40-yard-dash, Will Fuller is undoubtedly a burner, and this was undoubtedly a factor for the Houston Texans, who selected him with the 21st pick of the 2016 NFL Draft. However, as we have all learned time and time again, speed is far from the only attribute that makes a wide receiver successful in the National Football League. And in the case of Fuller, we see a receiver who has several holes in his game.
The most glaring weakness is his propensity to inexcusably drop catchable passes. On top of that, he just isn't a great route runner on short and intermediate routes. As a result, Fuller is likely destined to be a No. 3 or No. 4 receiver throughout his NFL career.
Robert Nkemdiche, DE/DT, Ole Miss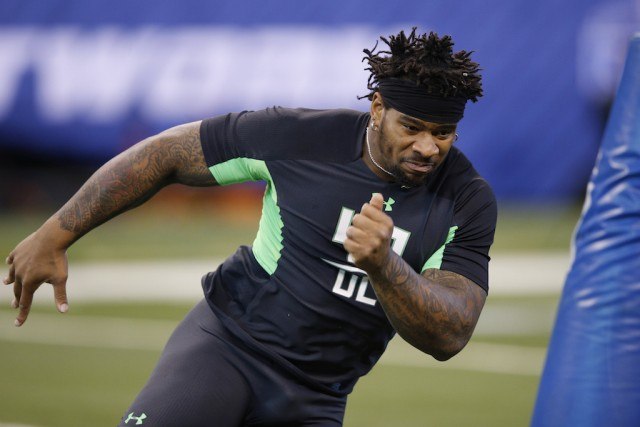 If physical ability was the only element teams consider when putting their draft boards together, Robert Nkemdiche (pictured above) would have been a top-five pick. However, when you factor in his off-field issues (former Ohio State defensive end Joey Bosa has this issue as well), his tendency to take plays off, his lack of consistent production, and the fact that he has gotten by on nothing more than natural talent up to this point in his career, you have the makings of a player who will be a monumental disappointment when he reaches the NFL. The Cardinals, who picked Nkemdiche 29th overall, are hoping he can keep it together for his time in the pros.
Kevin Dodd, DE, Clemson
We are fairly confident that Kevin Dodd will have a lasting NFL career, but we are far less confident that he will ever develop into a truly impactful defensive lineman at the professional level. The 6-foot-5, 277-pounder benefitted greatly from having Shaq Lawson lining up on the other side of the defense and garnering the majority of the attention from opposing offenses. He won't necessarily have that luxury with the Tennessee Titans.
We simply have not seen the type of burst or ability to bend the edge from Dodd that elite NFL defensive ends possess. At the end of the day, we see Dodd as a rotational type of player at the next level, which is something that doesn't typically warrant being selected in the first or second round of the draft.
Statistics courtesy of Sports-Reference.com.