5 Potential Replacements for Les Miles at Louisiana State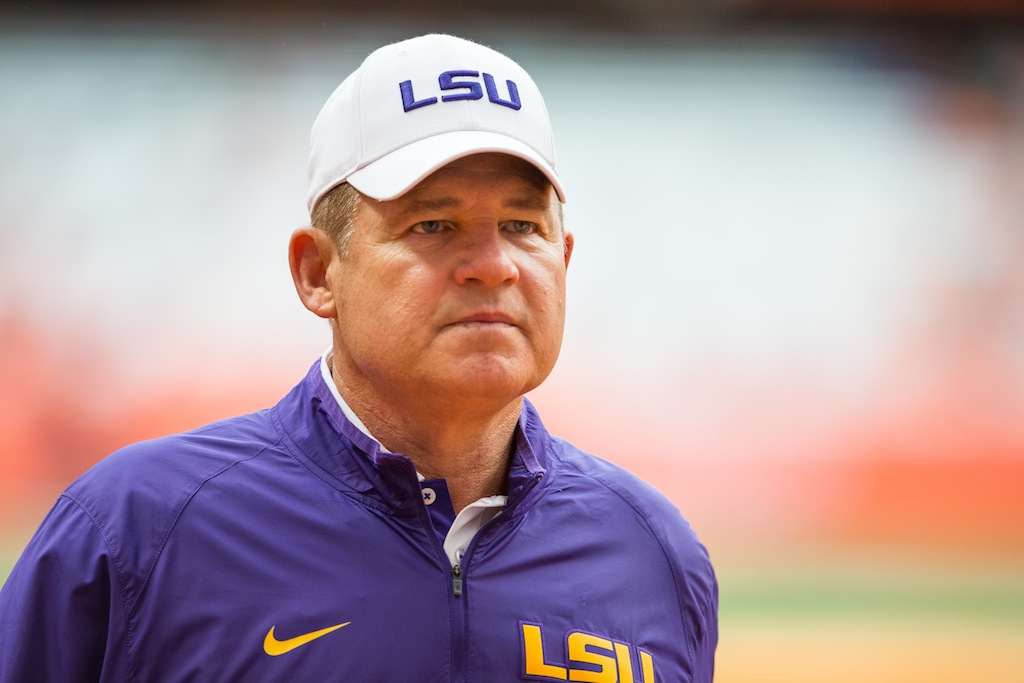 In the ultimate example of "what have you done for me lately," it appears that Les Miles's tenure with the LSU Tigers will soon come to an end.
According to ESPN, while a decision on the head football coach's future with the university will "most likely" come after the team's final regular-season game against Texas A&M this weekend, it has also been reported that there is a "very good possibility" that the school will buy out Miles's contract.
Despite Miles being under contract through 2019 and having a 2015 buyout that would cost $15 million, LSU boosters have already agreed to fork out the dough necessary to make this happen. We guess that's a small price to pay when your coach isn't winning national championships on the regular. Must be nice.
Regardless of all the speculation and reports, at this moment, Les Miles is still the head coach for the LSU Tigers. However, considering this university's standing among the sport's biggest powers, a coaching change such as this could have a major effect on the rest of the college football landscape. As a result, should the LSU Tigers part ways with Les Miles, here's a look at five individuals who could very well replace him.
1. Kirby Smart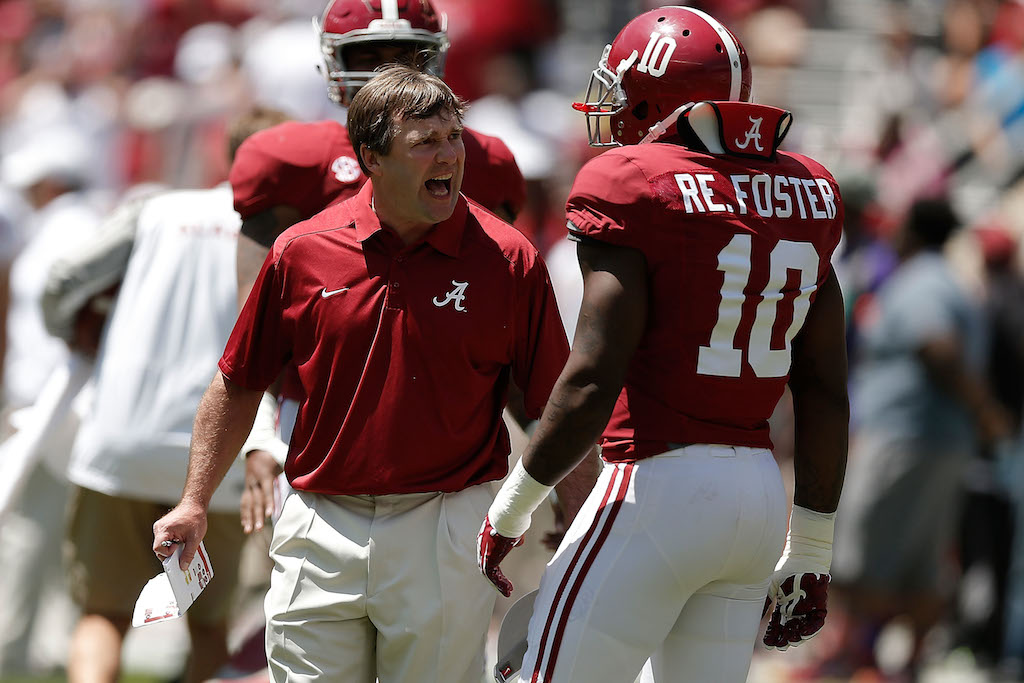 Current position: Defensive coordinator, Alabama
As the defensive coordinator of the Alabama Crimson Tide, Kirby Smart has helped produce some of the best defenses college football has ever seen. At this point, it's only a matter of time before he finds himself at the helm of a major program. The question is, will it be as Nick Saban's eventual successor at Alabama or somewhere outside of Tuscaloosa? If LSU came calling, would Smart really turn down this sort of opportunity?
2. Dan Mullen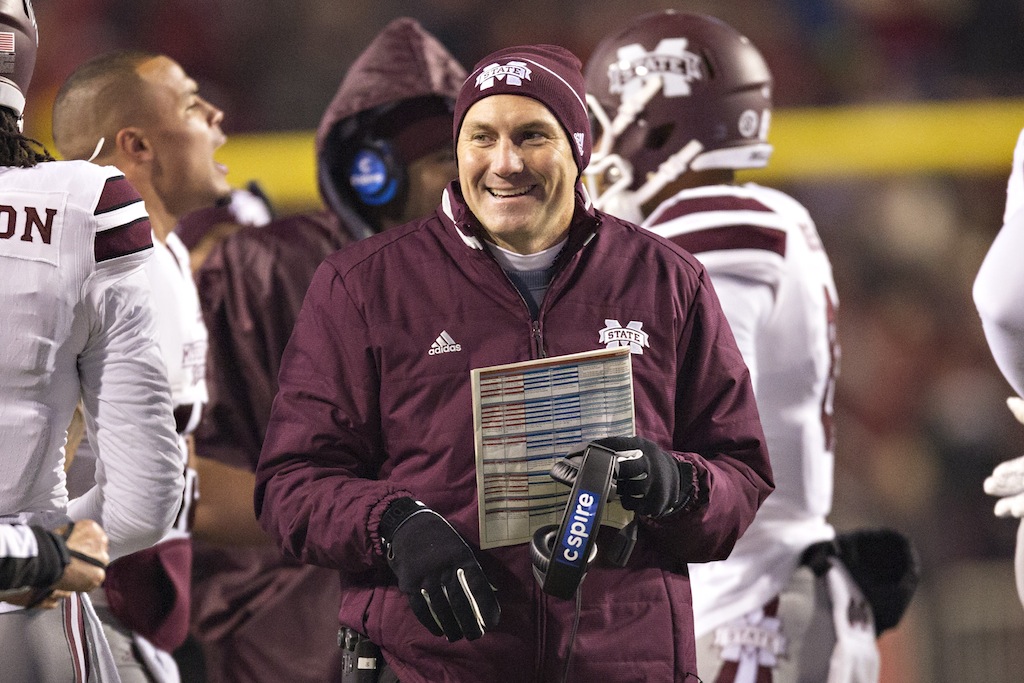 Current position: Head coach, Mississippi State
Mississippi State's Dan Mullen knows the demands of coaching in the SEC. Yet, in spite of all the obstacles one faces in college football's arguably most challenging conference, he has managed to be quite successful. During his seven seasons in charge of the Bulldogs, Mullen has amassed a 54-34 record, a .614 winning percentage, and won three bowl games. On top of that, Mullen could help breathe new life into an LSU offense that has become incredibly one dimensional over the last few years. We're sure stud running back Leonard Fournette would appreciate that.
3. Tom Herman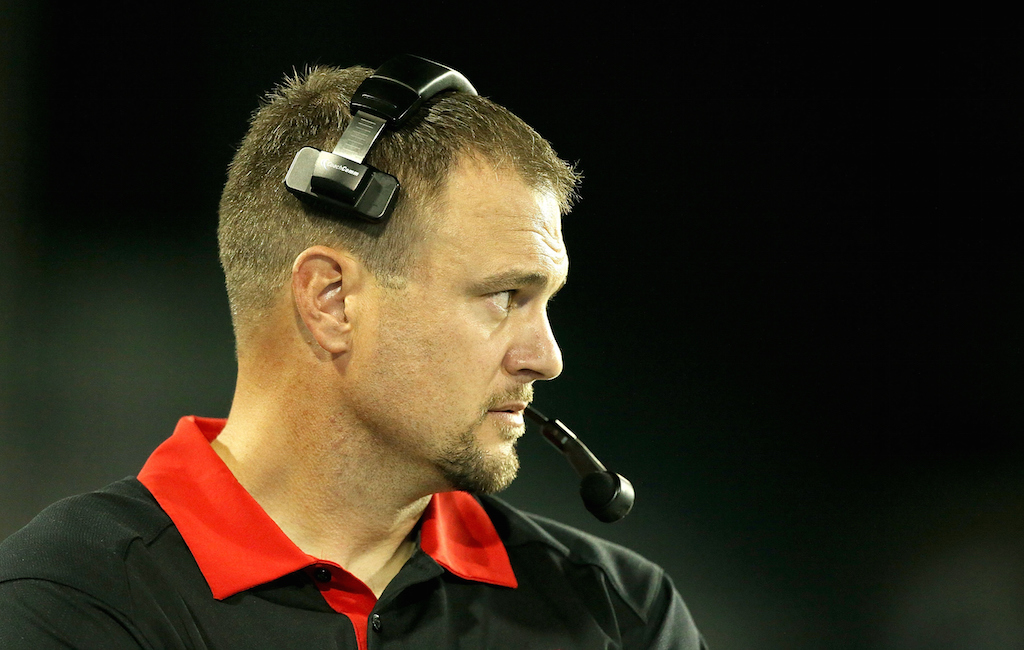 Current position: Head coach, Houston
Following an impressive run as the offensive coordinator at Ohio State, which culminated in the Buckeyes winning the 2015 College Football Playoff National Championship, Tom Herman took his talents to Houston where all he's done is continue his successful ways. In his first season at the helm, the Cougars are currently 10-1 and ranked No. 21 in the latest AP poll. While Houston is prepared to give Herman three million reasons to stay where he is, the chance to coach at an institution with LSU's rich football history may be too difficult to pass up.
4. Chip Kelly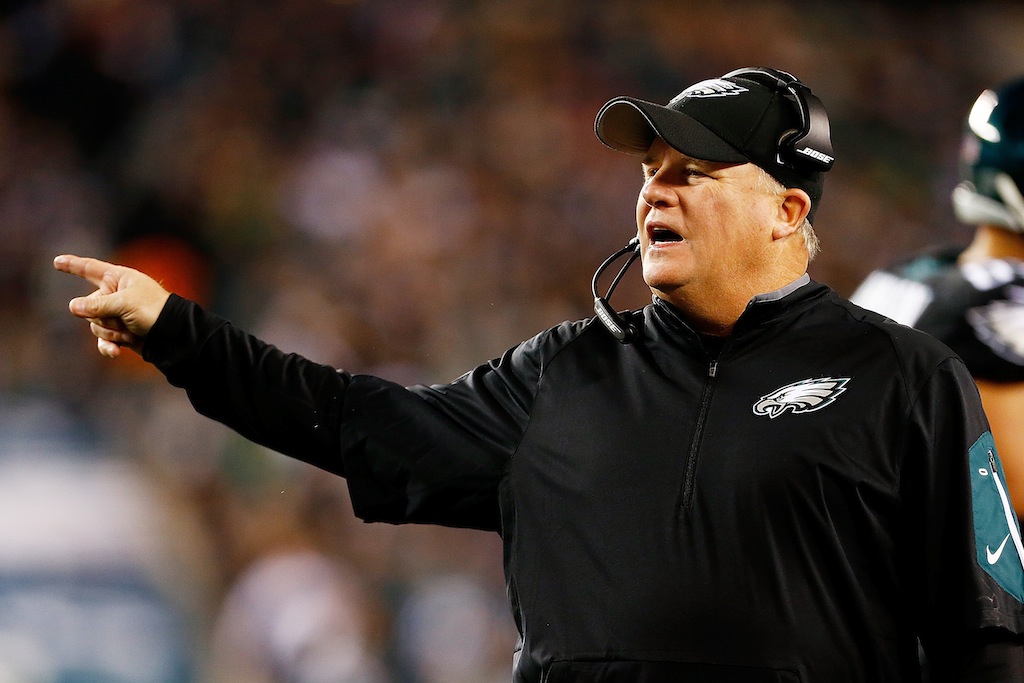 Current position: Head coach, Philadelphia Eagles
With the way his first season is going as the all-powerful czar of the Philadelphia Eagles, you should expect to hear Chip Kelly's name mentioned as a possible replacement for every major head coaching vacancy in the Western Hemisphere. Of course, while most believe he is destined to either end up at USC (if he chooses to return to college football) or remain in Philly (please don't let this happen), it's not as if coaching at LSU is a second-rate opportunity. If anything, Kelly would probably relish the chance to match wits with Alabama's Saban — something this program desperately needs.
5. Jimbo Fisher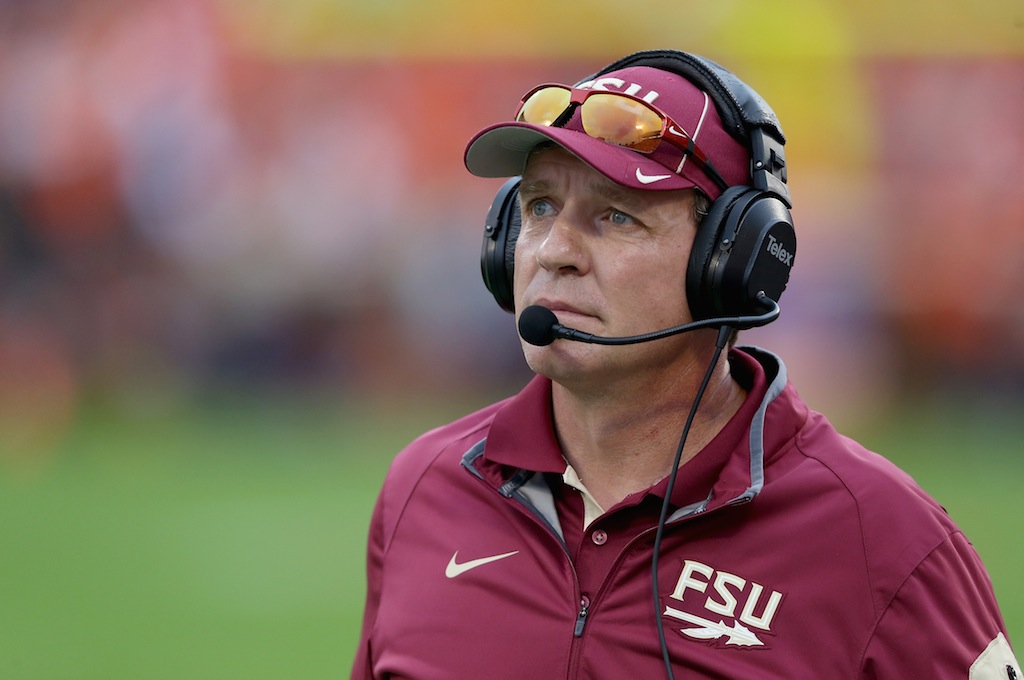 Current position: Head coach, Florida State
This right here is the people's choice. Since taking over the reins at Florida State back in 2010, Jimbo Fisher has a mark of 67-13 (.838 winning percentage), gone 4-1 in bowl games, and led the Seminoles to the BCS Championship in the 2013 season. Throw in the fact that Fisher has ties to the program, having served as the Tigers' offensive coordinator/quarterbacks coach from 2000-06, and it's no wonder that LSU boosters want to see him return to Baton Rouge. Now, all we have to do is wait and see if their dreams actually come true.
All statistics are courtesy of Sports-Reference.com and ESPN.go.com.