5 Potential Replacements for Tom Coughlin in New York
With the New York Giants falling short of their postseason goal in 2015, supporters should prepare themselves for change. As ESPN's Dan Graziano reported, on Monday, Coughlin decided to step down as the head coach of the Giants, a move that wasn't too shocking to many. Coughlin was with the Giants for 12 seasons. He gave the following statement:
I met with John Mara and Steve Tisch this afternoon, and I informed them that it is in the best interest of the organization that I step down as head coach. I strongly believe the time is right for me and my family, and as I said, the Giants organization. It has been an honor and a privilege to serve as head coach of the New York Football Giants. This is not a sad occasion for me. I have spent 15 years with this organization as an assistant and head coach and was fortunate to be part of three Super Bowl-winning teams. A Lombardi Trophy every five years is an achievement in which we all take great pride.
It's been a pretty amazing run for Coughlin, but now a new face will lead the charge in New York. The question is, who will be the next coach called upon to turn things around for one of the more storied franchises in the NFL? Let's take a look at five potential candidates.
1. Sean Payton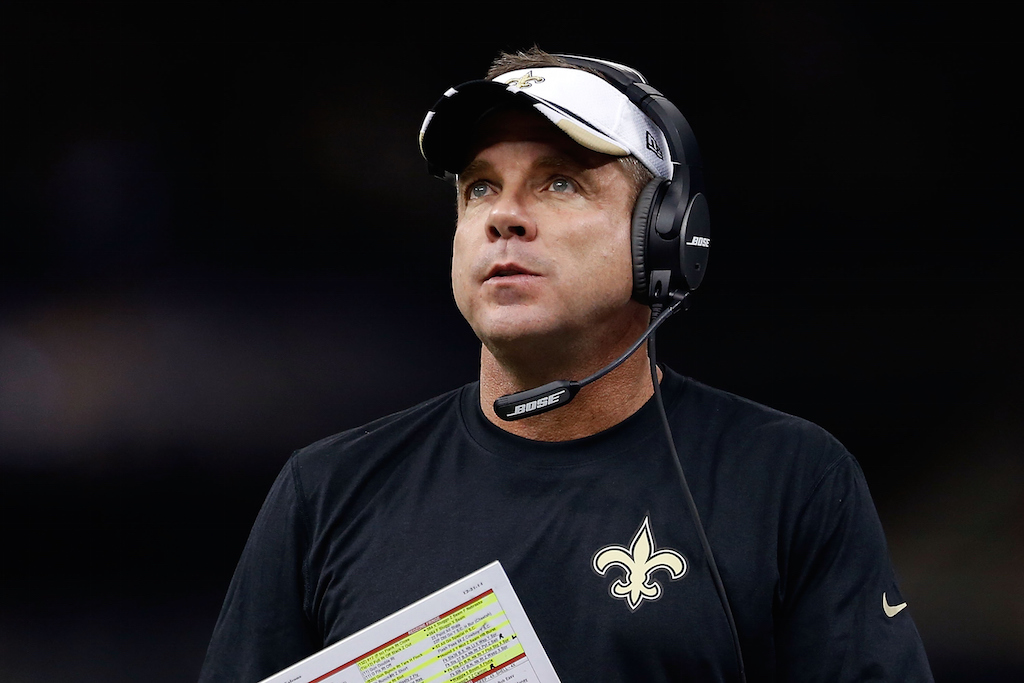 Yes, Payton is currently the head coach of the New Orleans Saints. With that said, Will Brinson of CBS Sports reported that the team is willing to part ways with him for a second-round draft pick. So, would the Giants make the move to land Payton? No, probably not at that cost, but we aren't sure if anyone would actually cough up that much in a trade. Regardless, Payton is still an intriguing option.
There is no question that he's an exceptional head coach and could do great things with the offense in New York, especially with all of the weapons they have. Payton may be a long shot, and it would take some negotiating to get him to town, but he'll be a name to watch until he either winds up somewhere else or it's known that he'll remain in New Orleans.
2. Doug Marrone
Marrone is an interesting target; he helped lead a turnaround with the Syracuse football program and managed a 15-17 record during his two years as the head coach in Buffalo. During his final year, he was 9-7, putting together season that few people expected. Currently, Marrone is the assistant head coach for the Jacksonville Jaguars, and will likely land a head coaching job somewhere.
Could it be in New York? Marrone would be a nice addition to the Giants, as we've seen what he's capable of doing with teams who are struggling. During his time with Syracuse, he led them to an 8-5 record with a bowl game victory in his second year. Marrone will likely receive interest from multiple teams, so the Giants may not be the ones who decide to give him a job.
3. Adam Gase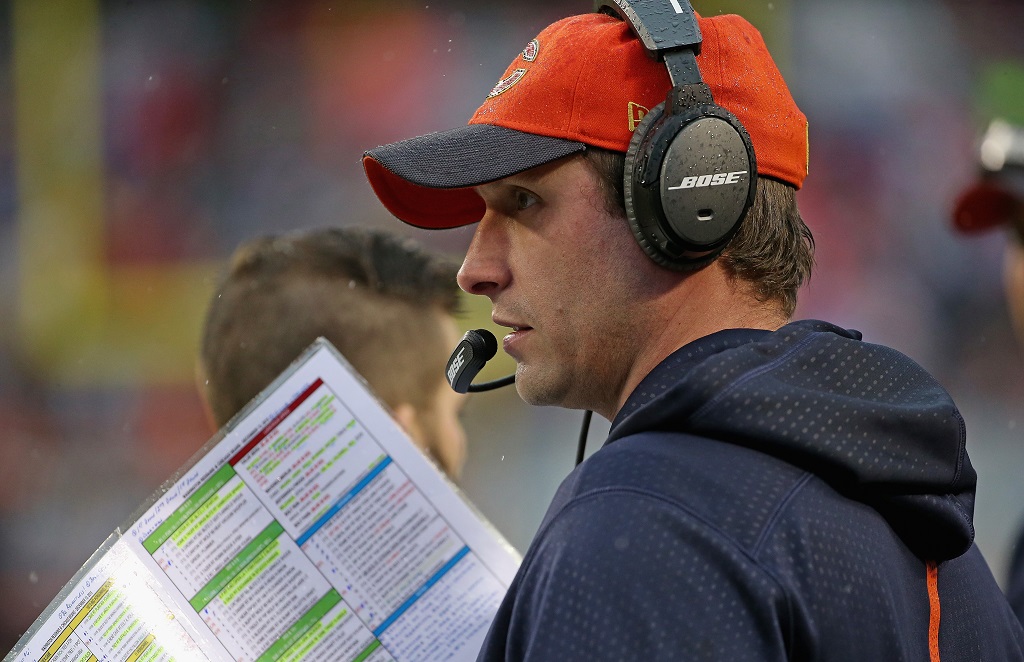 Gase is quite the story, as he's just 37 years old and has gone from being a positional coach with the Denver Broncos back in 2009 to being their offensive coordinator in 2013-14. Many expected that he would be a head coach somewhere in 2015. That simply didn't work out due to the way the jobs were filled.
While Gase was the offensive coordinator of the Chicago Bears this year, it hasn't slowed down the interest from teams who may hire him as a head coach — especially since Adam Jahns of the Chicago Sun-Times reported that Bears quarterback Jay Cutler called Gase's system the best he's ever been in. It's obvious that Gase is a brilliant offensive mind, and he could work wonders with Eli Manning, Odell Beckham Jr., and the other weapons in their offense.
4. Mike Shanahan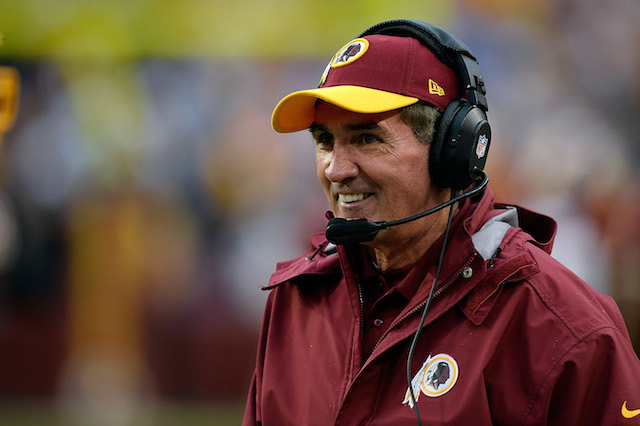 At this point, it seems like Shanahan may be a frontrunner for the Miami Dolphins job, but obviously when a job like head coach of the Giants becomes available, it raises a few eyebrows. While ESPN reported that Shanahan had a second interview with the Dolphins, if that falls through, don't be surprised to see him talking with the Giants.
Shanahan is an interesting option, as his last head coaching gig didn't exactly go well. He went 24-40 from 2010-13 with the Washington Redskins. Before that though, his run from 1995-2008 with the Denver Broncos included two Super Bowls and plenty of success. He will be a name to watch throughout this process, but it's definitely up in the air as to whether or not he'll even leave Miami without an offer on the table. If he does, watch out for the G-Men.
5. Ben McAdoo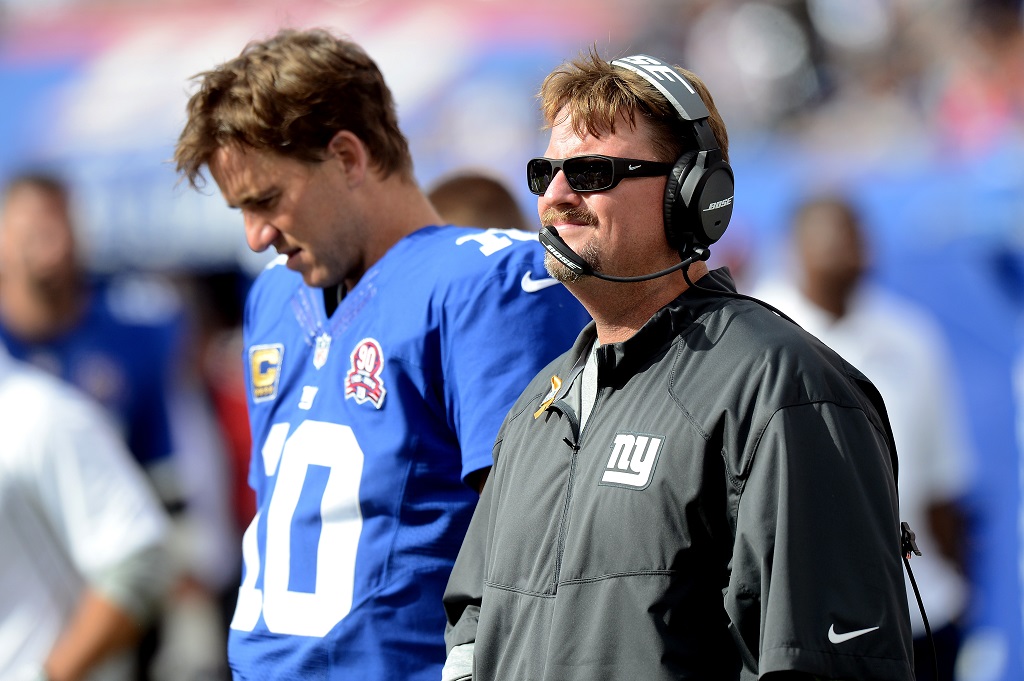 While we aren't sold on Ben McAdoo, it would make sense for the Giants to stay in-house with this hire. McAdoo hasn't been bad leading the Giants as offensive coordinator, but the team has gone just 12-19 during that time. So the question is, how would the fans react to the hiring? It's a good question, but one that wouldn't matter if he can find success.
McAdoo will at least be interviewed and have a shot at earning the job — especially with Eli Manning reportedly making a case for him — but we won't jump on board just yet. At the worst, he will have a chance to really wow in his interview, and if he's able to convince the Giants that he can turn things around, he absolutely has the early edge on other coaching options.