5 Potential Sleepers in the 2014 NBA Draft
Thursday's NBA Draft brings with it a lot of question marks — maybe a few answers, but probably more questions. Who will take whom? Who will be the top overall selection? What are teams with cap space — there's more than a few of them out there who it would seem have been hoarding cap space for this ensuing draft and offseason — going to do with possible future transactions? Similar to the hype and uncertainty before the NFL Draft, the pre-NBA Draft coverage is chock full of speculation.
The peak of this speculation started with the news that center Joel Embiid — who was thought to be Thursday's likely No. 1 pick — has the same stress fracture that has sidelined NBA bigs before. While Embiid could still be the same potential superstar he was considered to be before, he could also end up among the likes of washed-up Greg Oden. That's why the NBA Draft is such a toss up: few players are even guaranteed starters, let alone future All Stars.
Sometimes, though, it's not the ones who are predicted to be All Stars that you need to watch out for. It's the lesser known player, who isn't even a sure-fired draft pick, let alone a lottery selection. It's guys like Manu Ginóbili (taken with the 57th overall pick in 1999) or undrafted Ben Wallace that nobody saw coming, but turned out to be just as good as some of the top selections. Regardless of mock drafts or expectations about Thursday, here are five players with sleeper potential. One of them could even be the next Manu Ginóbili for all we know.
1. Zach LaVine, UCLA
Though some consider LaVine a likely lottery pick, that's not necessarily true. The 6'5? Bruins' guard does have a lot of talents physically and athletically, but his body's still developing and he's only played one season of college basketball. He's the typical one-and-done player, and this comes with a risk — and a potential reward.
If you look at LaVine's stat line from his freshman season at UCLA, you wouldn't be overly impressed. He finished with 9.4 points, 2.5 rebounds, and 1.8 assists per game. While he did shoot 44 percent from the floor, he finished the year at a 38-percent clip from behind the arc. As the season progressed, scouts also noticed LaVine's ability to get to the basket; he's not amazing with the dribble, but his speed and athleticism with the ball can't be taught. Looking at his future, LaVine's the perfect player for a team that doesn't have a need for an immediate starter. But given time and coaching, he has everything you look for in future star.
2. Mitch McGary, Michigan
One of the Wolverines' heroes in their 2013 run to the NCAA Championship game, as a freshman, McGary considered leaving early a year ago. But he chose to stay this past season only to experience a back injury that all but sidelined him for the entire year. Then, after failing an NCAA-administered drug test following one of Michigan's NCAA tournament games (despite not even playing), he either had to take a year suspension or leave early. He chose the latter.
Though scouts don't have a lot to judge McGary on, if his performance in the 2013 NCAA Tournament is consistent with how he'll perform in the NBA — well, he's a solid pick. He plays with a lot of intensity, has a very good set of hands for a 6'10? big man, and a gentle touch around the rim. Assuming that his back injury doesn't persist — sort of along the lines of Embiid — he could turn into an extremely efficient professional player. Then again, every sleeper comes with a risk.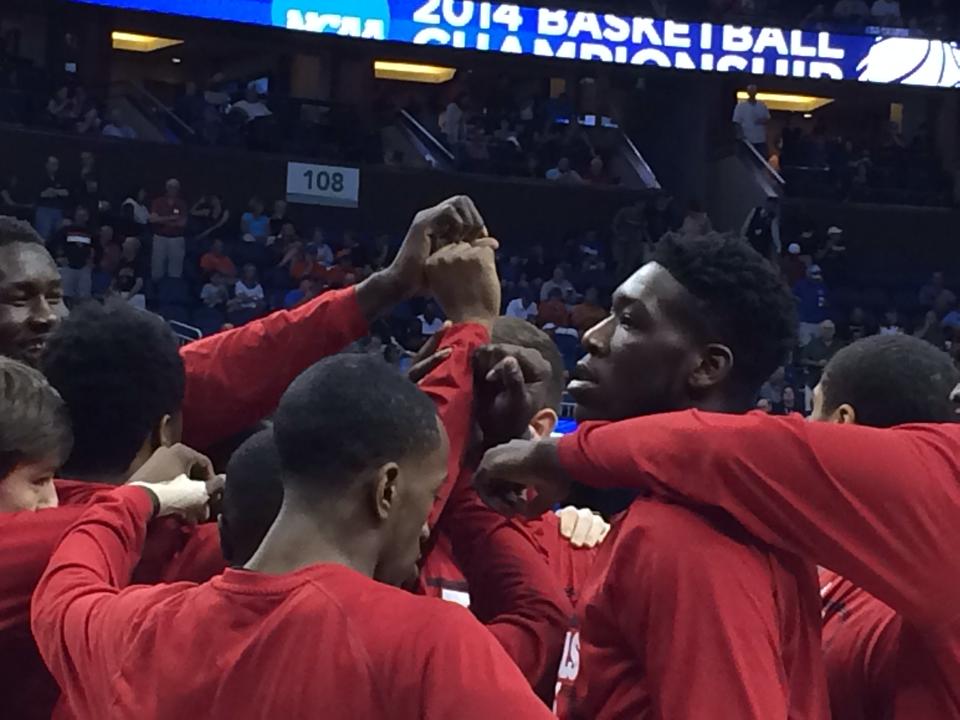 3. Russ Smith, Louisville
While the 6? point guard out of Louisville might not have some of the physical attributes that the one and doners have, Smith does have something they don't — he left college as a senior. At 23 years old, Smith will enter the NBA with experience no 19-year-old (no matter how talented they might be) can possibly have. Alongside his experience, Smith can outright score the ball. Sure, he's undersized. But similar to Trey Burke a year ago, he's shown scouts over his time in college that he has the willpower to win — something all NBA general managers and coaches look for in a draft pick. Given the right surrounding cast, Smith could thrive at the point.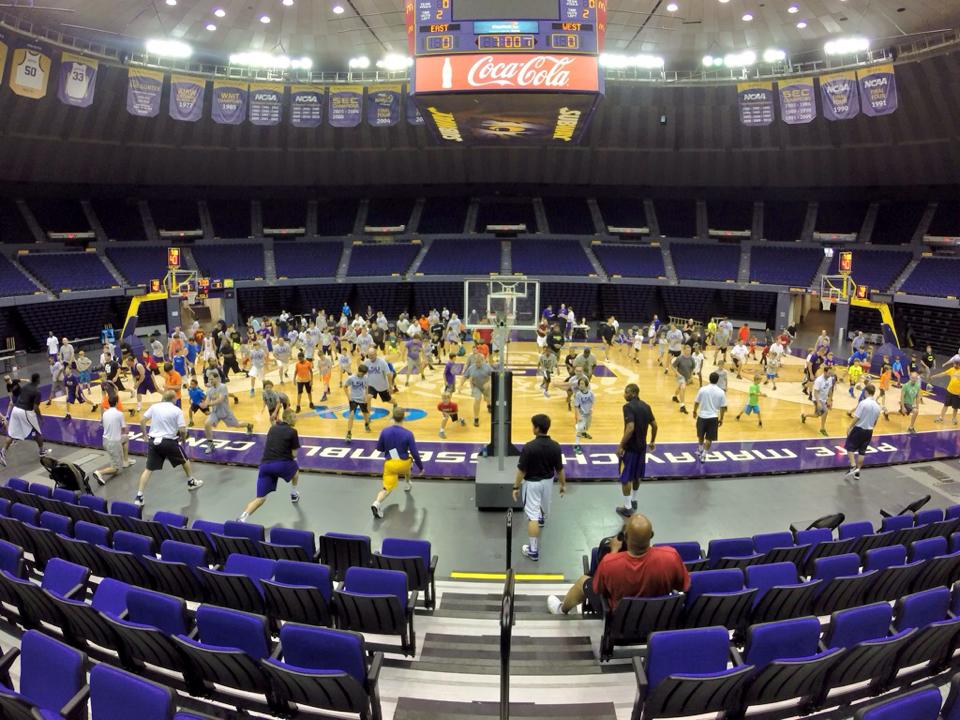 4. Jordan Mickey, LSU
Mickey, one of the lesser known players in this 2014 draft class, has just as much upside as any other player. At the end of the day, he's just another talented one-and-done player with a lot of raw talent. Though LSU failed to make the NCAA Tournament this past season and weren't really relevant in SEC talks, having faced the likes of Kentucky's Julius Randle and Dakari Johnson in conference play, Mickey proved himself against top talent.
Averaging 12.7 points and 7.9 rebounds per game this past season, Mickey has just as much upside defensively as he does on the offensive side of the ball. Despite just a 6'8? frame, Mickey plays much bigger and more athletically than his stat line says. For example, he finished the year averaging 3.1 blocks per game. Due to his middling size, he could potentially play the three or the four, depending on the kind of system that he lands in.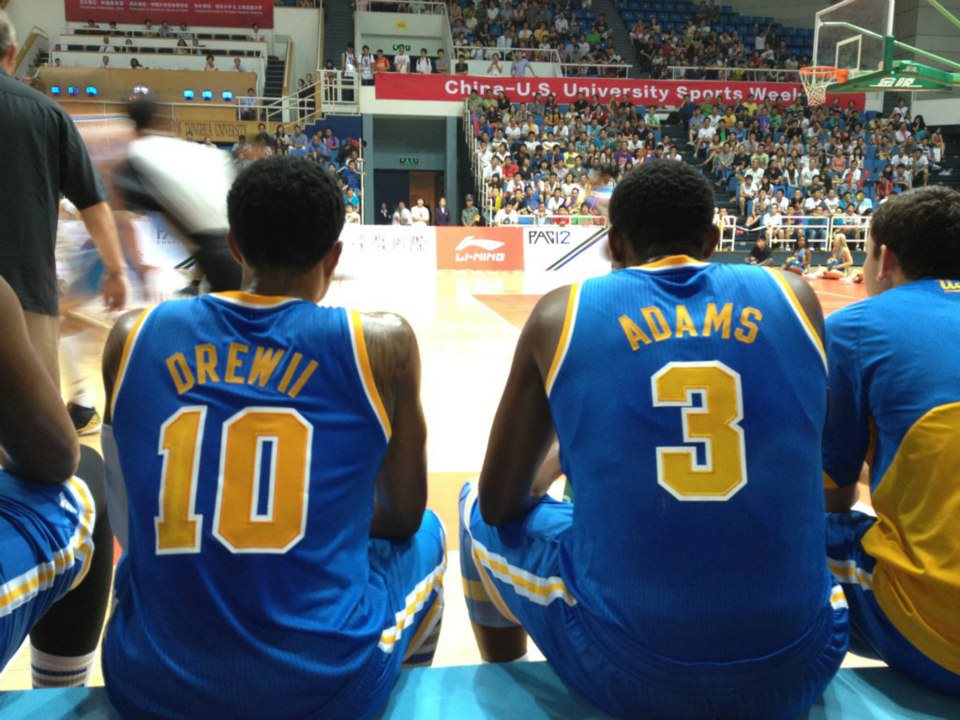 5. Jordan Adams, UCLA
Adams, coincidentally the second Bruin guard on this list, also has elite potential. The sophomore guard did it all for UCLA this past season. Put him anywhere on the court, and he could score the ball: behind the arc, a mid-range jumper, in the paint, or beating opponents of the dribble. He averaged 17.4 points per game this season, but it's his ability on the other side of the ball that has scouts curious.
While his 2.6 steals per game weren't necessarily atop the NCAA, he has solid defensive instincts that will translate into an above-average defender at the next level. Just like these other players, Adams is definitely a work in progress. Yet he has the necessary tools to succeed in the NBA and somebody will give him a chance.