5 Preseason Injuries That Seriously Impact Unlucky NFL Teams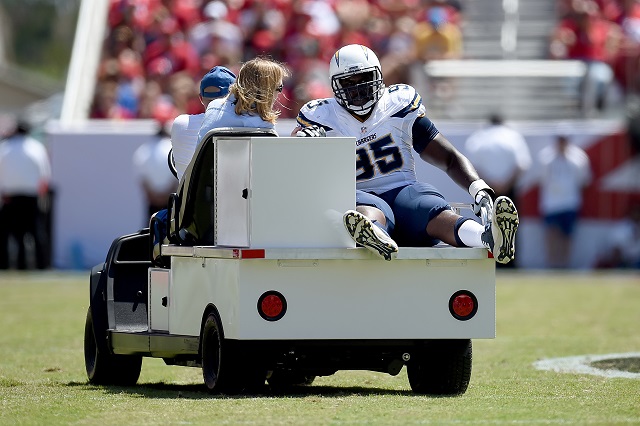 The most enduring argument against expanding the NFL's regular season to 18 games, something that fans and owners would love, is that playing football at the highest level is extremely hazardous to the health of the players. Everyone knows this, of course, and the plans of a franchise can change in the hours it takes a game to be completed, even if it's a "meaningless" preseason game.
There are roughly a million things that can go wrong, physically, when you have a cadre of men who are paid to be the strongest, fastest athletes they can be while running into each other for an entire football game, even with the league's outward stance on playing the game as safely as possible — a phrase that elicits grins from even the biggest Roger Goodell fan.
Football isn't a safe sport, and there's no way to make it safe without changing the fundamental nature of the game. So far, we've seen players obtain injuries during the warmup to the regular season that could see them miss substantial time when the games actually matter. Here are five injuries that look to shape the regular season in ways that no one wants to consider during the offseason.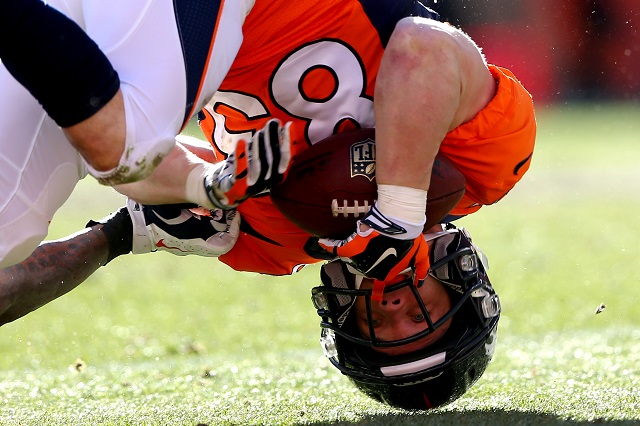 5. Wes Welker suffers third concussion since 2013
While the NFL's concussion policy is leaps and bounds ahead of what it was even three or four years ago, players who repeatedly get concussed during the course of their career are always going to be on the league's radar, especially since there are still lingering questions about how concussions relate to the rapid decline in the mental health of some former athletes. The hit that gave Welker his third concussion in a season and some change came during a preseason game against the Houston Texans — the team's safety hit the diminutive receiver hard enough that Denver quarterback Peyton Manning received his first "taunting" penalty for shouting and swearing at the defensive player.  You can read about the NFL's current concussion policy here.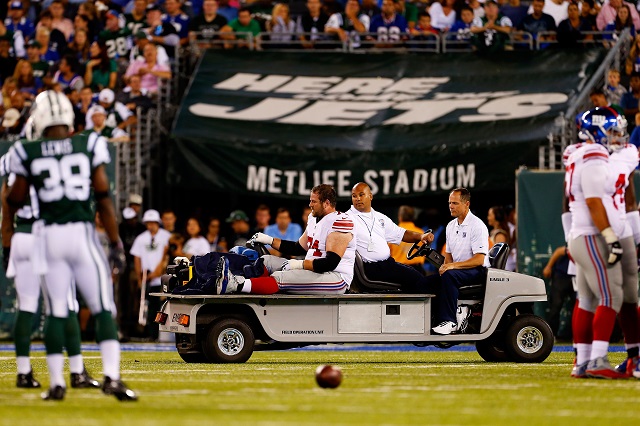 4. Geoff Schwartz dislocates his toe

A dislocated toe might seem like a fairly pedestrian injury at first glance, the kind of thing that might be easy enough to play through, but that's only if you don't stop to consider exactly what the foot does in the course of a daily routine, and just how much pressure and energy NFL players put on and through their feet. When Geoff Schwartz, a prized offensive lineman for the Giants — they swiped him from Kansas City at the outset of free agency — dislocated his toe in a recent game, he had to be carted off the field because he couldn't put any weight on his right foot, CBS reports. Cherish your toes.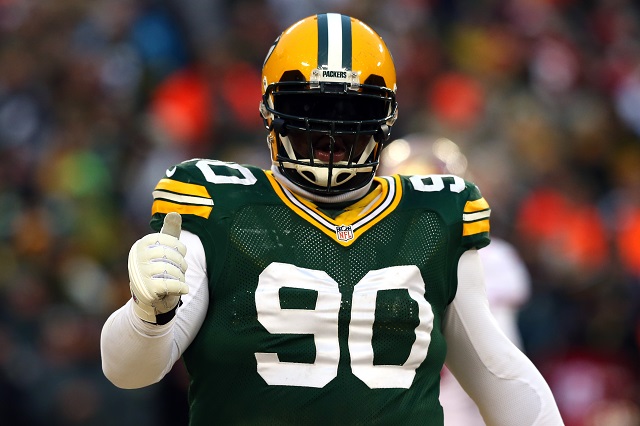 3. B.J. Raji tears his bicep
First of all, ouch. "Torn" is almost never a good description of anything, and the 28-year-old Green Bay defensive lineman is looking to be out for the entire 2014 season, which is not an exciting diagnosis for an athlete who was playing out the kind of one-year "prove it" contract that NFL teams love to hand out to players who might be on the cusp of retirement, or at least diminished effectiveness. Unfortunately, this injury — the first in Raji's career that will see him miss a significant amount of playing time — will leave him with a fraction of his pay and Green Bay out a nose tackle.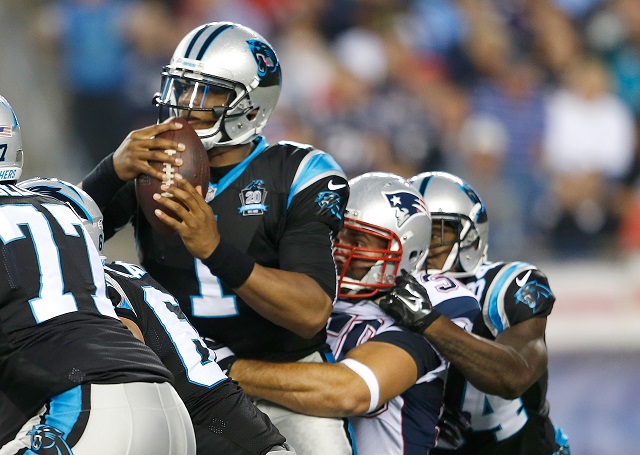 2. Cam Newton gets his ribs fractured
The luster of Carolina's quarterback, now heading into his fourth season, seems to fade a little more with each injury, as a perennially nicked-up Newton — you'll recall his bothersome ankle injury from last year first, in all likelihood — suffered a hairline fracture to his ribs that seems likely to keep him out of the season opener, when the Panthers play the Tampa Bay Buccaneers. Although Newton will see the field at some point this year, his knack for fragility (although we should note he's never missed a game yet) keeps the minor injuries piling on, and the Panthers are ill equipped to deal with a Newton-less offense.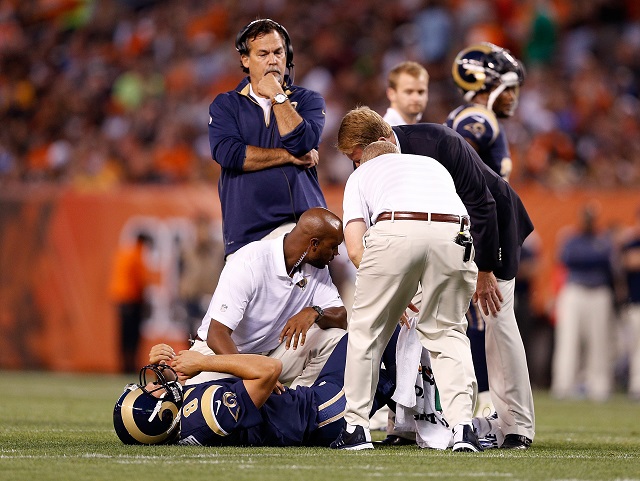 1. Sam Bradford tears his ACL
Sam Bradford, the quarterback who became the poster boy for everything that was wrong with massive rookie contracts in the NFL when he was drafted with the first overall pick in the 2010 draft, suffered a season-ending injury after he tore his left ACL, the same injury that felled the St. Louis signal caller in 2013. While the trade between Washington and St. Louis landed the Rams a dearth of draft picks, the absence of a quality starting quarterback going into 2014 may force another reexamination of the deal that sent RGIII to D.C. instead of Missouri.