5 Sports Stars Who Are More Famous Than Their Athlete Parents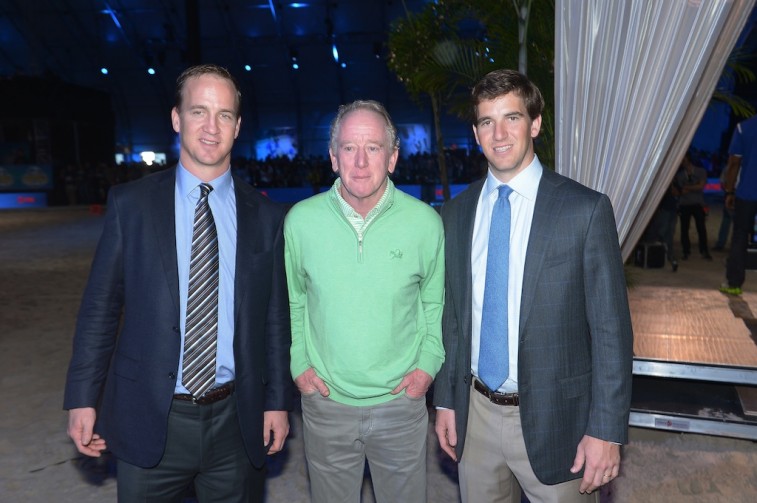 Considering that today is officially National Take Your Child to Work day, we can't help but think about the relationships between parents and children in the world of professional sports. It's fair to say that a lot of pro athletes are blessed with great genetics, and that can be extremely beneficial.
Of course, no athlete is going to be successful unless that individual is willing to put in the hard work. But it's impossible not to think that the kid of a pro athlete didn't at least get a bit of a head start. On top of the traits passed down from one generation to the next, there's also early exposure to this unique world; there's no way this doesn't help prepare someone looking to follow in his or her parent's footsteps. That's why this "holiday" must be a little bit cooler if someone's parent plays at the highest level of any pro sport.
Still, this must come with some added pressure and plenty of potential disappointment. For a lot of people, it's normal to look up to a parent. After all, parents are among your biggest role models. Now imagine what it must be like for the child of a world-class athlete. Not only do you often witness their greatness, but you strive to achieve a standard that may never be reached. That in itself can be disheartening. Then imagine for a second that the opposite occurs and a child is able to follow those footsteps and ultimately surpass a parent. That'd be pretty sweet.
It doesn't happen often that the kid of a pro athlete is able to outshine a parent. Yet it does happen enough that it's worth calling attention to it. So, in honor of the day when parents are able to take their children to work, we're going to focus on some athletes who managed to take their parents to school. Here's a look at five professional athletes who managed to upstage their parents.
1. Stephen Curry and Dell Curry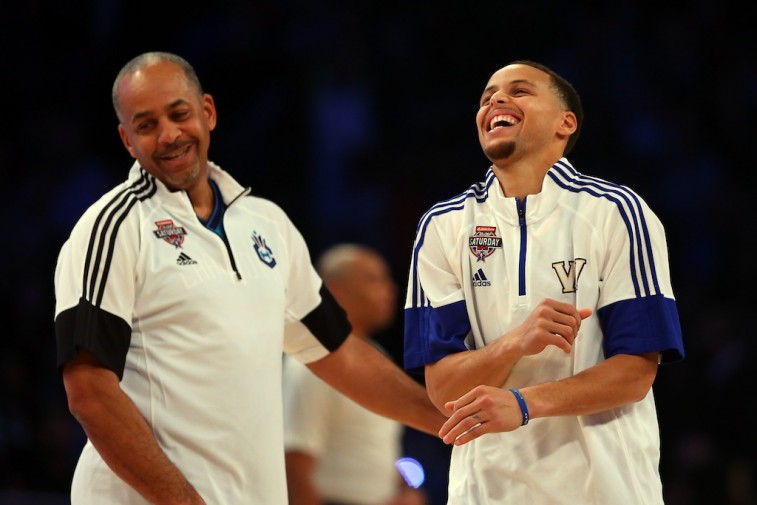 There's no question who Stephen Curry got his smooth stroke from. His father could shoot the rock with the best of them. In his 16-year career, Dell Curry hit 1,245 shots from long range, compiled a 40.2% three-point percentage, and was an 84.3% shooter from the free throw line.
The elder Curry was also named the NBA Sixth Man of the Year during the 1993-1994 season. He was a fine pro in the National Basketball Association. And yet, in his brief career, young Steph has already usurped the man who taught him the game.
The Golden State Warriors more than likely thank their lucky stars every night that six teams opted to pass over the stud point guard in the 2009 NBA Draft. What Steph has already accomplished in his six seasons in the league is simply unbelievable. He's connected on 1,191 three-pointers and shoots 44% from deep.
He's also averaging more than 20 points per game for his career and shoots 90% from the line. Steph has made the All-Star Game twice, is a gifted pickpocket on the defensive end, and can create his shot off the dribble unlike anyone the game's ever seen. It's only a matter of team before he adds an MVP award to his mantle. Oh, and he was the best player on the NBA's best team in 2015, and a major part of breaking the Golden State Warrior's title drought.
2. Ken Griffey Jr. and Ken Griffey Sr.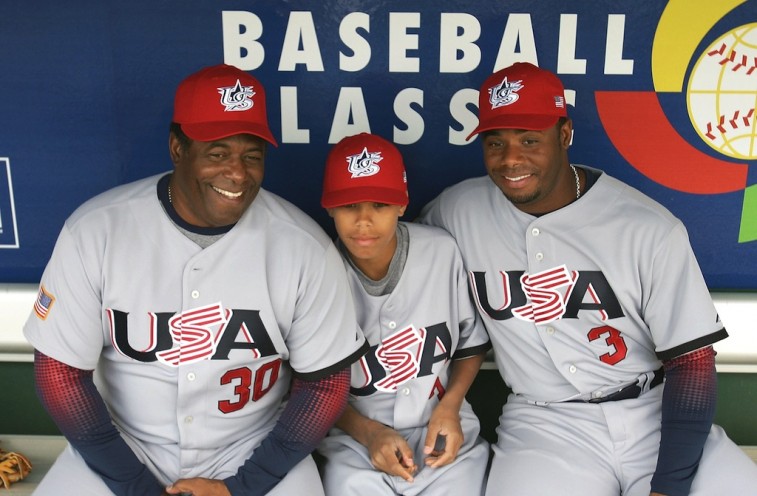 There was nothing too shabby about Ken Griffey Sr.'s 19-year career in the big leagues. He made three All-Star Games, had a career batting average of .296, and compiled a total of 2,143 hits. Griffey Sr. also won the World Series twice as a member of the Cincinnati Reds (1975 and 1976). Still, when you think about the baseball royalty that was the Griffey family, it's hard not to immediately associate the name with Junior.
Ken Griffey Jr. was so gifted on the diamond that they nicknamed him "The Natural." Griffey Jr. started his 22-year Major League career in 1989, at the age of 19. Before he finally hung up his cleats, the Kid did some serious damage to opposing teams. On top of the 2,781 hits and 1,836 RBIs, Junior managed to also smash 630 home runs. He made 13 All-Star Game appearances, took home seven Silver Slugger Awards, and won the American League MVP in 1997. And for good measure, he was ridiculously talented in the field as well. That's why he would wrap up 10 Gold Gloves as an outfielder.
Griffey Sr. was certainly good. But Griffey Jr. was special.
3. Barry Bonds and Bobby Bonds
Bobby Bonds had a solid career in the major leagues that spanned 14 seasons. In that time, he made three All-Star teams, took home three Gold Gloves, and recorded the 49th-most stolen bases of all time (461). But his time in the big leagues is nothing compared that of his son's.
Barry Bonds may always have an asterisk next to his name, but there's no denying he was a phenomenal baseball player. Tainted career or not, Bonds still won seven NL Most Valuable Player Awards, two batting titles, eight Gold Gloves, and 12 Silver Slugger Awards. And while he also played in 14 All-Star Games, folks will always associate him with the long ball. In 2001, Bonds went yard 73 times (a single-season record) and has 762 total home runs to his name. They may not have all been clean shots, but they were still impressive to watch.
4. Peyton Manning and Archie Manning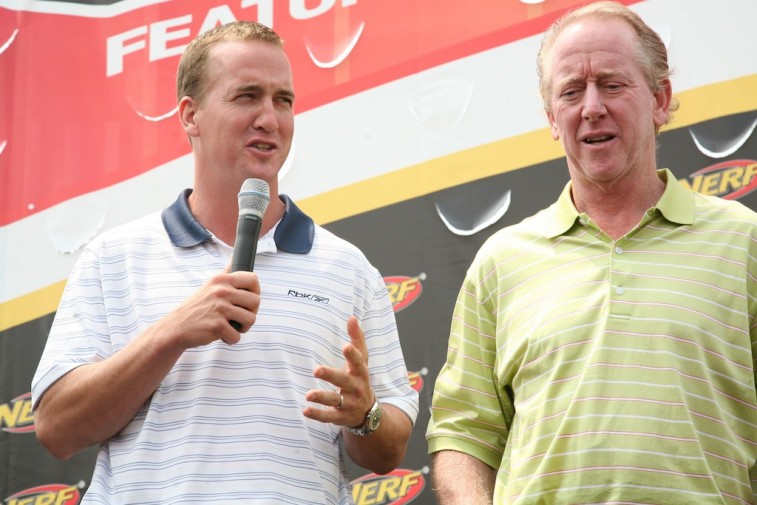 Archie Manning played quarterback in the NFL for 13 seasons, and given how often he was sacked, the most impressive thing about his career is its longevity, although he did happen to make the Pro Bowl in both 1978 and 1979. If you're looking for his best contribution to the sport of football, then look no further than his offspring, specifically his son Peyton.
Peyton Manning is one of the best quarterbacks to ever play the game. He may only have one Super Bowl under his belt (younger brother Eli has two), but that fact should do nothing to tarnish his outstanding legacy. His career numbers speak for themselves: 69,691 passing yards, 5,927 completed passes, 530 passing touchdowns, 14-time Pro Bowler, seven-time First-Team All-Pro, and winner of five NFL MVP awards. Is there really anything else left to say?
5. Kobe Bryant and Joe Bryant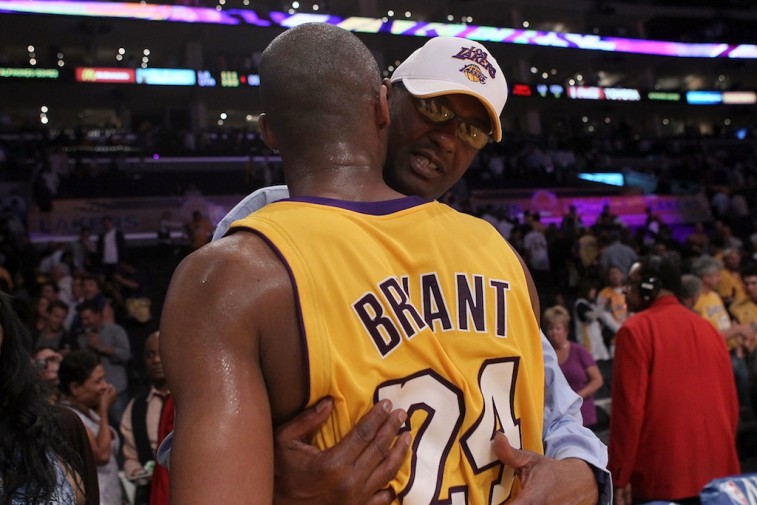 While Joe Bryant found most of his success playing international basketball in Italy, he did play eight seasons in the NBA and was the 14th overall pick in the 1975 NBA Draft. During his time in the National Basketball Association, the elder Bryant never managed to eclipse 11.8 points per game in a single season, but he did have a fantastic nickname: Jellybean. None of this can compare to what his kid has accomplished.
Kobe Bryant is a star, a winner, and one of the greatest scorers in NBA history. In his 19 seasons in the National Basketball Association, Bryant is a 17-time All-Star, a two-time scoring champ, an 11-time First-Team All-NBA member, a one-time MVP, and a winner of five NBA championships. He is also third on the all-time NBA scoring list, with 32,482 points. He's easily one of the most lethal competitors the sport has ever seen. Is it any wonder they call him the "Black Mamba?"
All statistics are courtesy of Sports-Reference.com and ESPN.go.com.