5 Quarterbacks with Favorable Fantasy Matchups in Week 11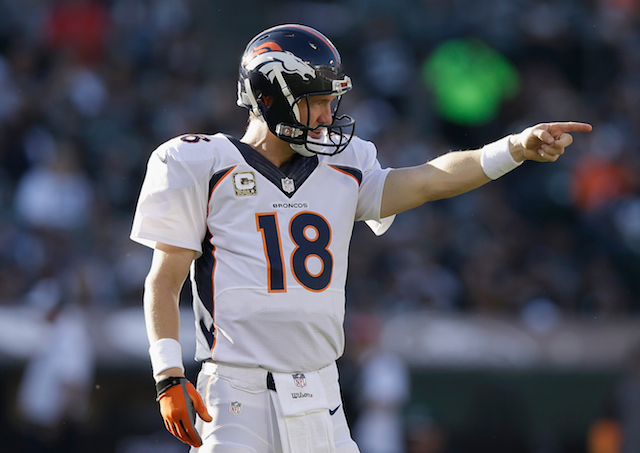 In recent years, quarterback has become the most consistent, highest scoring position in fantasy football. Rule changes and the always-evolving offensive schemes of the NFL are mostly to blame for this trend, and smart fantasy owners have been able to capitalize on this shift in fantasy production. Finding and starting the right players is critical at this point in the season, especially at the quarterback position. Here's a look at five quarterbacks with favorable fantasy matchups in Week 11.
All statistics courtesy of Pro-Football-Reference.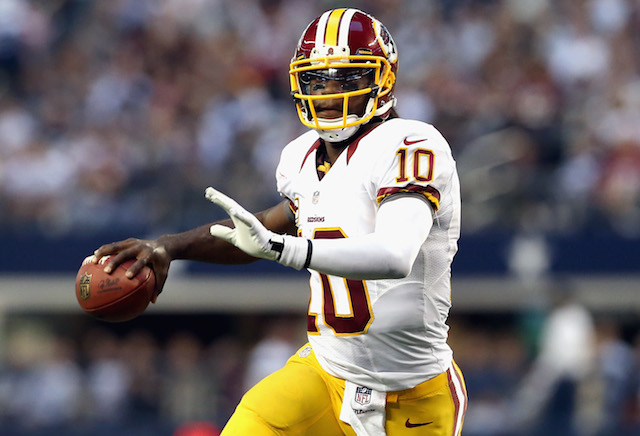 1.  Robert Griffin III, Washington Redskins
In Week 10, RGIII returned from an ankle injury that he suffered in Week 2 and had a solid, but not spectacular, day. Fortunately for the former Heisman Trophy winner, he gets to face one of the league's worst defenses in Week 11 when the Redskins host the Tampa Bay Buccaneers. The Bucs have been giving up an average of 277 yards and just over two touchdown passes per game in 2014. Additionally, opposing quarterbacks have completed 68% of their passes, averaged a 103.7 quarterback rating and 7.9 yards per pass attempt this season. The Tampa Bay defense will have their hands full with Washington wide receivers DeSean Jackson and Pierre Garcon, something RGIII should be able to exploit. Lastly, RGII remains a threat to add supplementary fantasy points through his running ability.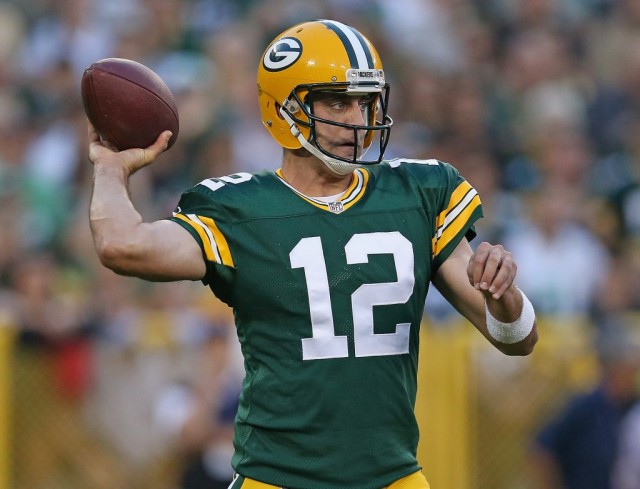 2.  Aaron Rodgers, Green Bay Packers
Rodgers can flat-out light up the scoreboard against anybody. He is coming off of a game in which he torched the Chicago Bears for six first-half touchdowns, and his Week 11 opponent, the Philadelphia Eagles, have had their troubles defending the pass in 2014. The Eagles are giving up an average of 7.4 yards per pass attempt with 252 yards and two touchdown passes per game. Rodgers is in the midst of an MVP-campaign and will have a great chance to put up huge numbers in this game that is likely to be an offensive shootout.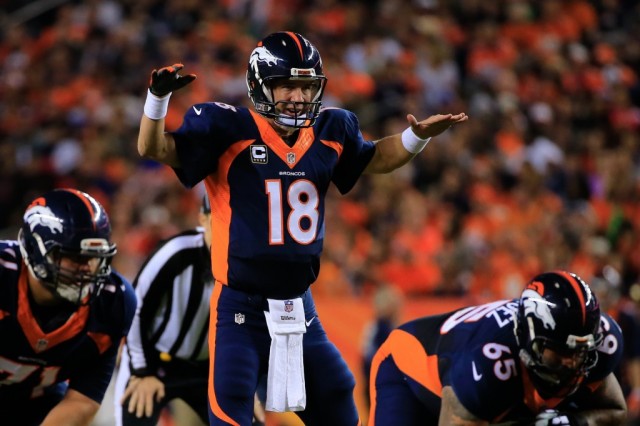 3.  Peyton Manning, Denver Broncos
Manning seems to have a favorable fantasy matchup every week regardless of whom the Denver Broncos are playing. In Week 11, he is going up against a St. Louis Rams defense that's incredibly talented, but fairly quarterback-friendly in 2014. The Rams are giving up an average of 234 yards, 7.9 yards per pass attempt and 1.5 touchdown passes per game in 2014. Manning will be throwing to arguably the best group of pass-catchers in the NFL this week, and could have more attempts than usual if the Denver running game stalls against the talented Rams defensive line. Expect Manning to have a typical Manning-esque day with 300+ passing yards and three or more touchdown passes.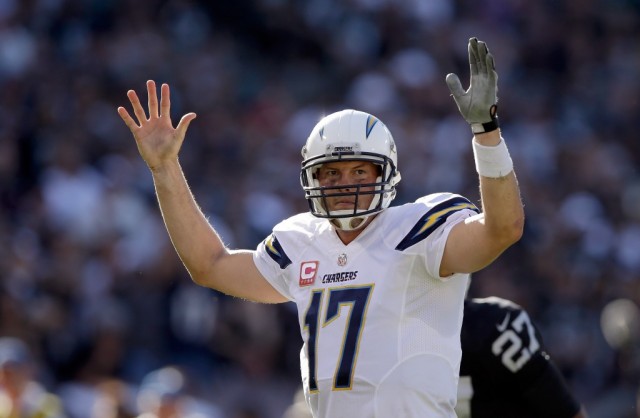 4.  Phillip Rivers, San Diego Chargers
Rivers and the Chargers will be looking to get their early-season swagger back in Week 11 against the winless Oakland Raiders. The Raiders are the closest thing the NFL has to a "slump-buster" for opposing offenses, and Rivers should be the primary beneficiary of their defensive shortcomings. In the Chargers' win over the Raiders in Week 6, Rivers threw for 313 yards and three touchdowns and had a quarterback rating of 123.8. The Oakland defense has struggled to slow opponents down all season, and this game should be no different.
5.  Matt Ryan, Atlanta Falcons
Ryan and the Falcons are playing one of their NFC South division-rivals, the Carolina Panthers, in Week 11. The Falcons and Panthers both still have a chance to make a playoff run in 2014, making this a crucial game for both teams. Ryan has had a solid season thus far, and should be able to capitalize on facing a defense that has gotten torched through the air in their last two games. Ryan has an excellent group of pass-catchers, and the Panthers secondary has had issues all year. Expect to see Ryan connect with wide receivers Julio Jones and Roddy White early and often and put up big fantasy numbers in Week 11.