5 Reasons Fantasy Is Destroying Football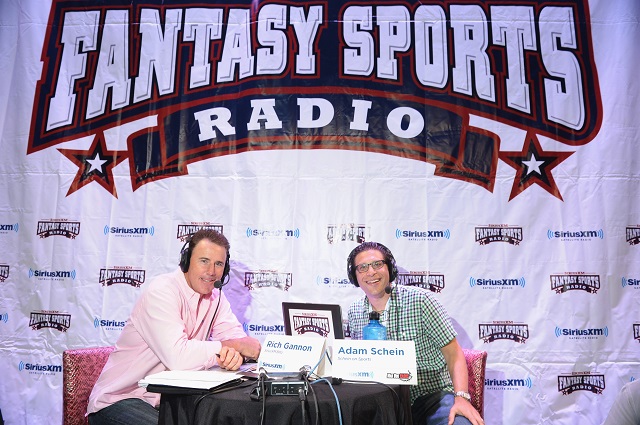 Fantasy sports has drawn thousands of new fans to the game, but at what price?
America is addicted to football, its beautiful blood-sport with brazen contradictions. There is something magnetic about twenty-two men moving in perfect harmony and crashing with resounding violence. It personifies the team sport concept?—?if one guy misses an assignment, the play breaks down and disaster ensues. But fantasy football, while increasingly popular, has negatively impacted football culture in these five ways.
1. Fans follow stats instead of games
Fantasy football induces us to believe only four to six players are worth following on every play. This drives the highlights. Casual fans can tell you all about the statistical prowess of Calvin Johnson and Adrian Peterson, but can't explain why their teams failed to win seven games last season. They don't care either.
Hero Ball has diluted meaningful conversations about the NFL. Josh Gordon caught 7 passes for 77 yards and touchdown. Robert Griffin III ran 9 times for total net gain of 42 yards. OK, congratulations, but who won and why? Winning football is a mysterious equation, a combination of talent, preparation, execution and sheer will. Fantasy reduces the experience to a dozen numbers and a handful of big plays. Lost in that reduction lies the actual reason teams win: eleven men fully committing to the X's and O's.
This is not basketball. One guy does not win you the game.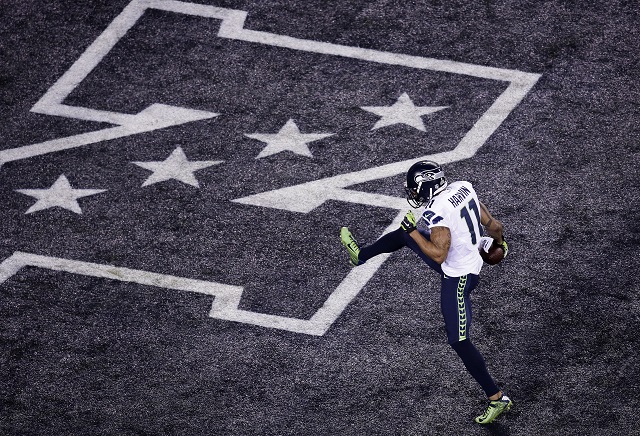 2. We only care about touchdowns now
Now we live in the age of NFL Redzone, where big highlights and scoring plays need only apply. Fantasy players inhale multiple games simultaneously, tracking their roster minute by minute, one big play at a time. You can spot a fantasy addict at the bar. He's the one with his head buried in his phone while the rest of us are, you know, watching football.
ESPN Gamecast is the angel of light to fantasy and the spawn of the devil to football fans.
Few people take the time to actually watch football down-by-down, lacking the vision and emotional investment to appreciate the strategy of the game. The 24-hour sports news cycle, the consuming highlights, the push notifications to your computer, cellphone, and iPad every time someone scores is more information than we have use for. Through all that, how do we simply enjoy the breadth of this game we have grown to love?
3. Watching multiple games is not as fun
Trying to care about fourteen games a week feels completely removed from how you experienced football as a kid. Last year thousands of fans watched their beloved Packers against the Ravens in violent disbelief. Aaron Rodgers 'under-performed' causing many to lose their fantasy match up that week. Did I mention the Packers pulled out a tight win? It didn't matter because many fans had already moved on to the next game.
Is this what we to want subject ourselves to when we watch NFL football ? Do we want to be in a position where winning isn't enough?
4. Stats don't tell the whole story
Our obsession with Hero Ball has tangled the very fabric of what makes football compelling and unpredictable. Do you remember when the Denver Broncos won the Super Bowl last October? Forget the media, my wife was ready to crown them after Week 5. They had a bevy of the sexy fantasy position players: Peyton Manning, Demarius Thomas, Wes Welker, Eric Decker. But what happened on both sides of the line, in the trenches, during the Super Bowl? Can you explain that with completion percentage and YAC?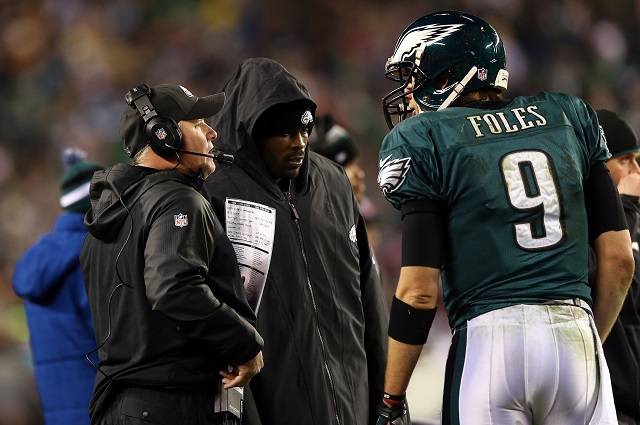 5. Fantasy drowns out meaningful football conversation
It's one thing for fantasy to dominate Sunday, Monday, and a sliver of Thursday, but now it's actually inescapable all week, year-round. And now that the season is underway, you're more likely to find a program about fantasy football than anything else. This deafening roar of stats, projections and predictions drowns out the discussion about important things like who will win and who will lose. Who's "the man" to do work on your roster takes precedence over "the men" that are efficiently working together to win football games.
Fantasy football is not going away, nor should it. Over 33 million people play every year per the Fantasy Sports Trade Association and ad revenues generate between $2 to $5 billion per year. That's fine, as there are worse things to spend money on. But the next time you're inevitably asked if you won in fantasy, smile and ask how Chip Kelly is turning Nick Foles into a quality quarterback or whether the Patriots prefer a 3–4 or 4–3 defense. But don't be surprised if they don't have an answer.
Rich DeCola writes for Ten Pens, which tells the story of men through humorous, thought-provoking articles on culture, sports, entertainment, style, and industry. Follow Rich on Twitter.