5 Reasons the Cardinals Regret Trading for Paul Goldschmidt
In Friday's 9-4 win over the San Francisco Giants, Paul Goldschmidt looked like the player the St. Louis Cardinals are paying him to be. Goldschmidt drew two walks and went 1-for-3 with a home run, driving in himself and Paul DeJong.
Unfortunately for the Cardinals, days like this have been few and far between for the former Arizona Diamondbacks slugger. St. Louis entered the weekend sitting just over .500 with a record of 44-42, matching the win total of the Diamondbacks in a crowded National League Wild Card picture. Here are five reasons the Cardinals might be looking for a do-over on their trade for and extension of Paul Goldschmidt.
1. He isn't producing offensively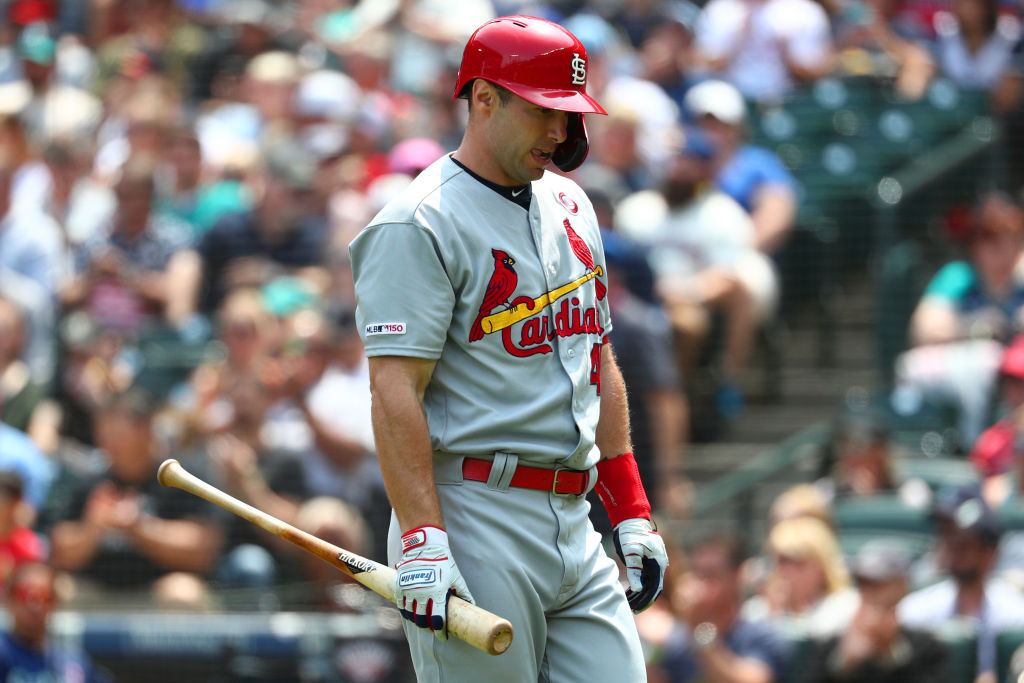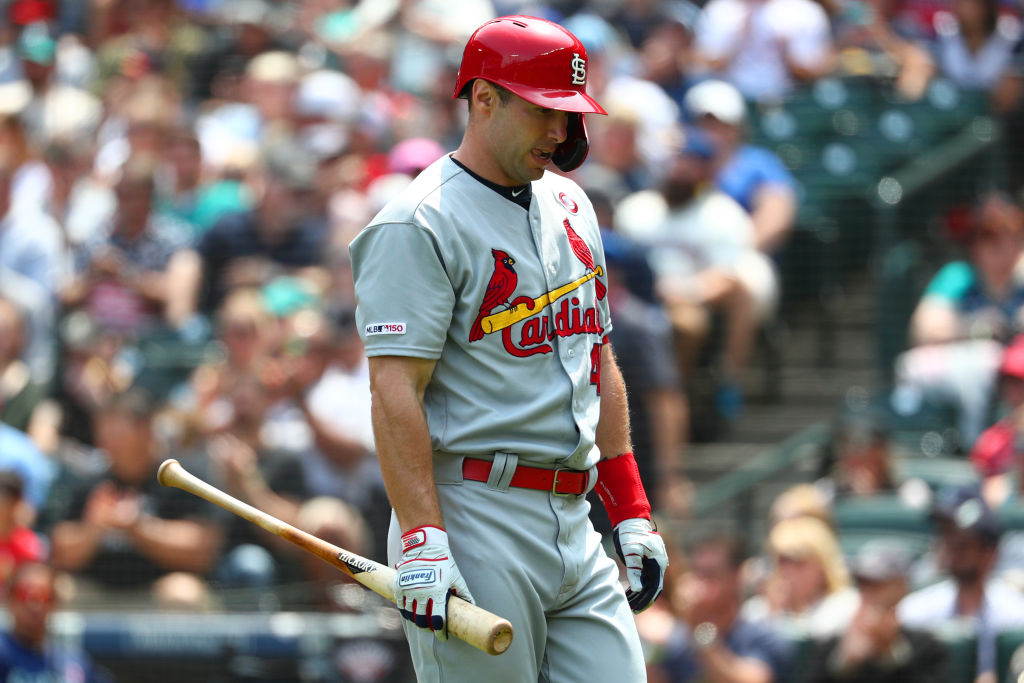 When the Cardinals traded for Goldschmidt this offseason, they added a player who has owned one of the most consistently excellent bats in the major leagues over the last decade. In six seasons from 2013 to 2018 with the Diamondbacks (including an injury-shortened season of 109 games in 2014), Goldschmidt's average season amounted to a stat line of:
99.8 runs, 30.2 home runs, 100.3 runs batted in, 95.8 walks, 17 stolen bases, .301 batting average, .406 on base percentage, .541 slugging percentage, .947 OPS and 6.1 wins above replacement.
Elite across the board. There were warning signs that Goldschmidt's speed was on the decline (as he went from 32 stolen bases in 2016 to 18 in 2017 and seven in 2018), but there was no indication that a decline in batting average or any other key stats might be incoming.
But through 86 games, everything is down. Goldschmidt is batting just .251 with 33 RBI, an OBP of .342, a slugging percentage of .418 and a WAR of just 1.0. His 15 home runs and 48 runs are at least respectable, but in a season where offense and power are up across the league, respectable isn't what you expect from an elite player.
2. The advanced stats don't point to bad luck
Looking at advanced statistics like hard-hit percentage, barrel percentage, exit velocity, strikeout rates, and walk rates can give us an indication of what a player's expected production should be. They can point to a hot start being the result of good luck or a cold start being the result of bad luck.
Unfortunately for Goldschmidt and the Cardinals, this doesn't appear to be a case of bad luck. The 31-year-old's expected batting average of .250 is right in line with his real one. His expected slugging percentage of .457 is a bit higher than his current .418, but not so much to suggest a massive correction is due.
3. The rest of the offense is suffering
It isn't all Goldschmidt's fault that the Cardinals rank 21st in the league in runs scored and batting average. But if he were producing at his previous Arizona Diamondback levels, it would have an impact on the entire lineup.
In addition to the extra production they'd be getting from Goldschmidt's bat, the players above him in the order would receive more quality pitches to hit as opposing teams would be more fearful of his upcoming at bat. This would also result in more walks as teams pitched around him, giving teammates below him in the order more RBI opportunities.
4. The Cardinals are paying for past success
While he was raking for the Diamondbacks on his last contract, Paul Goldschmidt was on a club-friendly deal making only $6.4 million per season. Now, on the wrong side of 30, Goldschmidt will make $14.5 million in the final year of his Diamondbacks contract this season and get bumped up to $26 million per season for the next five years after that.
5. The players they gave up in the trade look pretty good
Adding insult to the injury of Goldschmidt's slow start is how good the young players Arizona acquired in the trade have looked.
Before hitting the injured list at the end of May, Luke Weaver sported an excellent line through 11 starts with a 3.03 ERA, a 1.11 WHIP and 68 strikeouts in 62.1 innings.
In just 171 at bats through 61 games, catcher Carson Kelly has 10 home runs and 27 RBI. His batting average (.275), OBP (.352), SLG (.538) and WAR (1.4) are all higher than Goldschmidt's this season.
Still hope for a turnaround
An 86-game sample size doesn't prove that Goldschmidt is washed up or past his prime. The first baseman shook off a slow start in 2016 to go on to have a productive campaign that year.
St. Louis is well within striking distance of first place in the NL Central, and a big second half from Goldschmidt leading to a division title would help the Cardinals and their fans to ease off of the panic button. But if things don't get turned around, this could be a tough pill to swallow for years to come.