5 Reasons Why Ohio State Won the National Championship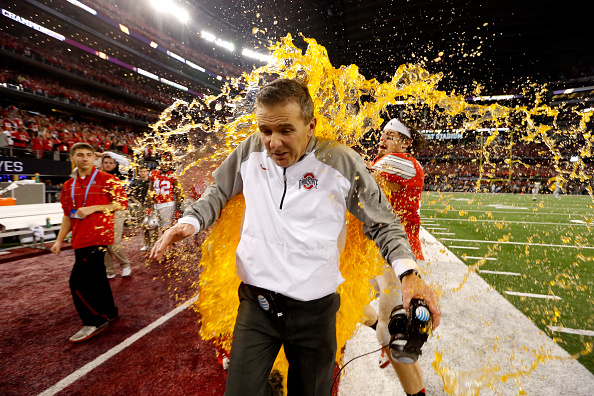 The inaugural College Football Playoff National Championship game was won by the Ohio State Buckeyes in dominant fashion, 42-20. Urban Meyer had the Big Ten champions ready to play, and they took it to the favored Ducks of Oregon, in what turned out to be a fairly one-sided affair.
There was a lot of skepticism when Ohio State was included in the first ever College Football Playoff. Many believed that the fourth spot belonged to either Baylor or TCU. However, the Buckeyes have spent this entire season overcoming adversity and beating the odds. No one is supposed to win a national championship when they lose their starting quarterback at the beginning of the season. However, Ohio State managed this feat after losing two. And, while they won by over 20 points, it really wasn't even that close.
So, the Ohio State Buckeyes have earned the right to be called champions. Here are 5 reasons they were able to climb to the top of the mountain that is NCAA football.
All statistics are courtesy of ESPN.go.com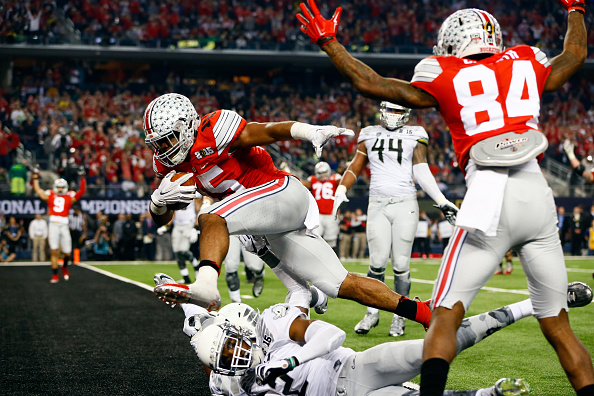 1. Unstoppable Running Game
Oregon had no answer for the Buckeyes' powerful running game. Ohio State's offensive line owned the trenches, and they created massive holes for running back Ezekiel Elliot. The sophomore was a nightmare for the unmatched Ducks defense, as he ran over them all night. Elliot finished the night with 246 rushing yards on 36 carries, and 4 touchdowns on the ground. Total annihilation.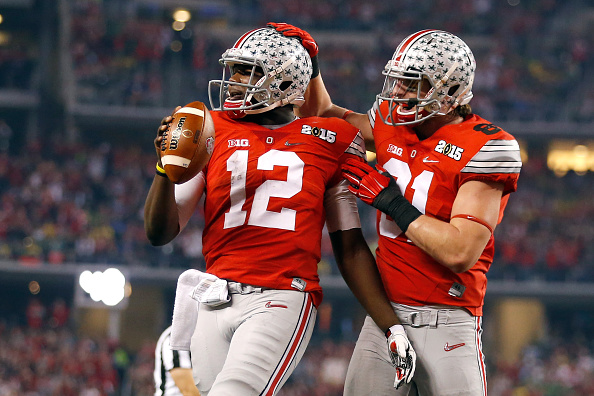 2. Cardale Jones continues collected play
Cardale Jones was making just his third start for the Buckeyes, and one had to wonder when the third-string quarterback's Cinderella story would come to an end. The answer: It wouldn't. He finished the game 16-of-23 with 242 passing yards, 1 TD, and 1 interception. He also ran for 38 yards, and added another score on the ground. This game never once appeared to0 big for Jones, who was able to evade Ducks defenders and make big plays with his arm and his legs. He also recovered like a veteran after a costly fumble looked to swing the momentum in Oregon's favor.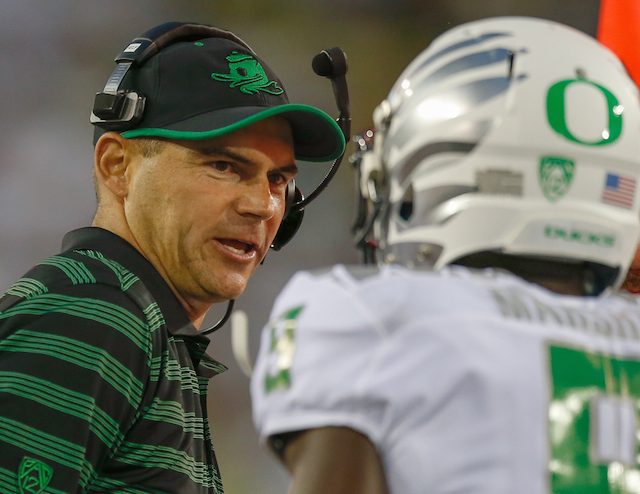 3. Ducks offense lacked luster
The Oregon offense is usually precise, efficient, and lethal. But, on this evening, they were anything but. They were a lousy 2 for 12 on third-downs, and amassed 76 penalty yards on 10 penalties. That's sloppy play. They were also bullied by a very physical Ohio State defense, and had trouble converting in the red zone, where they managed only 13 points on four trips. They never really established a rhythm on the ground, and appeared to be completely outclassed. Without any offensive explosion, the Ducks never stood a chance.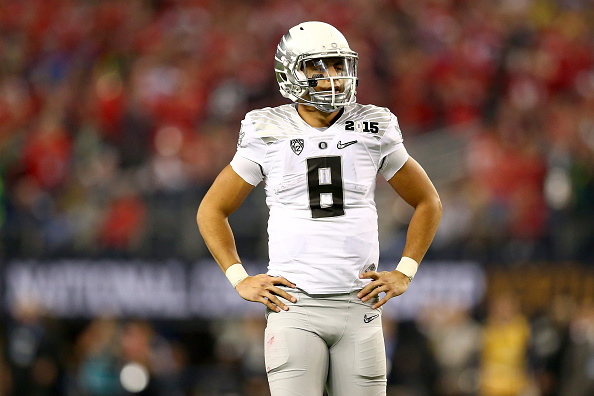 4. Oregon didn't take advantage of the OSU turnovers
Oregon managed to win the turnover battle, 4 to 1, and yet they never capitalized on this advantage. This is the exact opposite of how they performed in the Rose Bowl against Florida State. In that record-setting performance agains the defending national champs, Oregon scored 34 points off of five FSU giveaways. When the Ducks play like this, they win big. When they don't, well, just look at last night's results.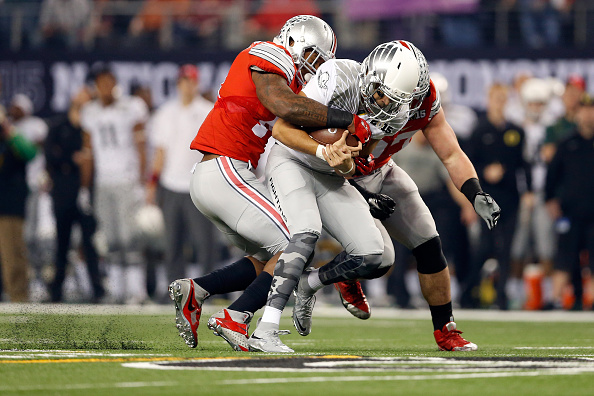 5. Buckeyes defense asserted themselves
The Oregon Ducks came into the title game with the 4th-highest scoring offense in the country. However, based on last night's results, one would've never guessed that the Ducks were averaging over 45 points-per-game. Ohio State had their way with the Ducks all night. They constantly pressured Heisman winner Marcus Mariota, they were physical with the Ducks' speedsters, and they limited the big-play opportunities. Usually Oregon is able to use their uptempo attack to wear down the defense, and attack when they sense vulnerability. That did not happen last night. And that is a major reason why Ohio State prevailed so handsomely.