5 Reasons Why the Miami Heat Are Going to Lose the NBA Finals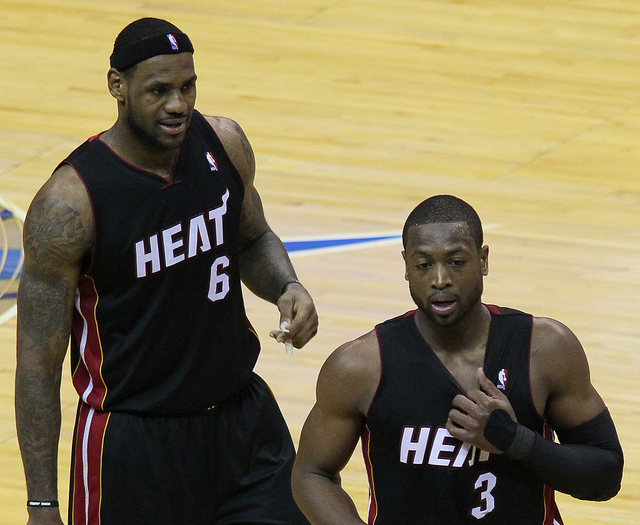 If the Heat come back from this, they will have made history. Miami are now facing a 3-1 NBA Finals deficit that has never been overcome in the history of the league. In order to win their third straight Finals and become the first team to three-peat since the Los Angeles Lakers of the early 2000s, the Heat are going to have to win three straight games, including two in San Antonio. While it's not impossible for Miami to accomplish this feat and we can't count them out completely, the numbers are both heavily against them.
LeBron James has played tremendously, sometimes. His teammates have played tremendously, sometimes. The problem has been that they haven't peaked, or even played particularly well, at the same time.  The Heat have made just as many runs with with James and Dwyane Wade on the bench as they have when their three All-Stars have been on the floor together, and that's concerning, especially against a San Antonio bench that is far and away the best in the league. While other teams give lip service to the idea of reserves, the Spurs have cultivated a bench squad who exist to do more than maintain the score while the stars get some rest.
Miami has not done that. Some of it has to do with roster construction — the Spurs have been able to build their team around Tim Duncan for the last decade and change, signing diamonds in the rough to team-friendly deals, while the Heat cleared the decks in 2011 to create a massively top-heavy squad filled out with three of the 20 best players in the league and guys who were willing to take the league minimum for a ring. This is the part where we point out that Duncan is the best power forward of all time and that the Spurs were exceptionally lucky in drafting him while still hanging on to David Robinson. Their championship methodology has been about as viable as Miami's, essentially. And, after all, the Spurs lost to the Heat last year, so there's evidence that Miami can hang with San Antonio – but here are five key reasons why 2014 will be different from 2013.
5. The Heat have no answer for Boris Diaw
While you could be forgiven for not knowing the glorious ballad of Boris Diaw in its entirety — how he was drafted to Atlanta as a potential point forward before being traded to Phoenix in a deal to Joe Johnson, where he played impromptu center and handled much of the offense that wasn't Steve Nash pick-and-rolls before an underwhelming stint as the best player on some bad Charlotte teams — but you can't ignore him now.
While Diaw was on the Spurs roster last year after being snagged off waivers by San Antonio after Charlotte decided to go headlong into a tank, a full season in Greg Popovich's system has Diaw operating as the team's most capable passing big, and his court vision has kept him effective whether he's been on the floor with Duncan, Tiago Splitter, or Kawhi Leonard. Before the series started, basketball junkies had already gone all-in on Diaw (as well as Patty Mills, who real hoopsheads know as "the best player on the 2012 Australian Olympic team") and we're in the awesome situation where we're watching everyone else catch up. Long live Boris Diaw.
4. Flash is officially dead, and even "healthy Dwyane Wade" isn't great anymore
On the other hand, this year has been the death knell for Dwyane Wade, superstar. When Miami was able to eek out a championship last year, the general observation was that Wade, bothered by chronic knee injuries, had played too many minutes during the regular season, and so by the time the Finals rolled around, he was cooked. In response, Miami Heat head coach Eric Spoelstra treated Wade like a vintage sports car this season, only bringing him out to show off when the risk was low and the weather was nice. Fast forward to the Finals, and Wade still looks cooked, even after being on such a cushioning leash. D-Wade, who was always the riskiest superstar of the class of 2003, his extraordinary athleticism tethered to a complete disregard for his own safety and well-being, is officially past his prime.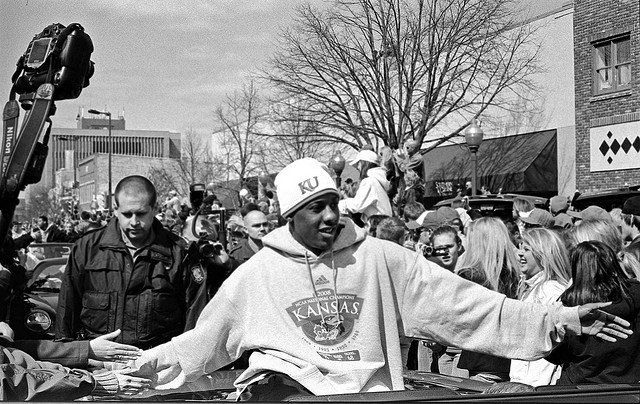 3. Mario Chalmers is 100 percent AWOL
That photo, up there, is of Mario Chalmers. You might not have seen him recently, because he's been utterly absent from the Miami Heat during this Finals series. Since Chalmers, who hit one big shot at Kansas and has treated every moment in his basketball life accordingly, is the best barometer of the Heat we have, this is a dour sign for the South Beach basketball team.
It was Chalmers, after all, who provided the constant outlet for his teammate's stress. (They yell at him all the time. Like, all the time.) There's no better summation of Chalmers' essential role in the Heat locker room as this NSFW (language) walkout, when Dwyane Wade happily cursed at  Chalmers after the point guard dropped 12 key points in Game 4 of the 2012 Finals to help bury the Oklahoma City Thunder.
2. The surprise bench production is not there
Miami's two Finals victories have followed a fairly consistent pattern: A great game or two from their stars contrasted against one or two surprising bench contributions in key moments to secure victory. Last year, it was Mike Miller. Two years ago, it was Shane Battier. This year, everyone sort of figured that it'd be Michael Beasley and Greg Oden, because, uh, well … that reads a lot more indefensible than it sounded a few weeks ago. Anyway, outside the half a helping hand Rashard Lewis gave to the team, Miami's bench has been utterly empty, devoid of the game-changing moments that the Heat rely on to force them through the bad times, when all three of their stars are playing terribly at once. It hasn't happened.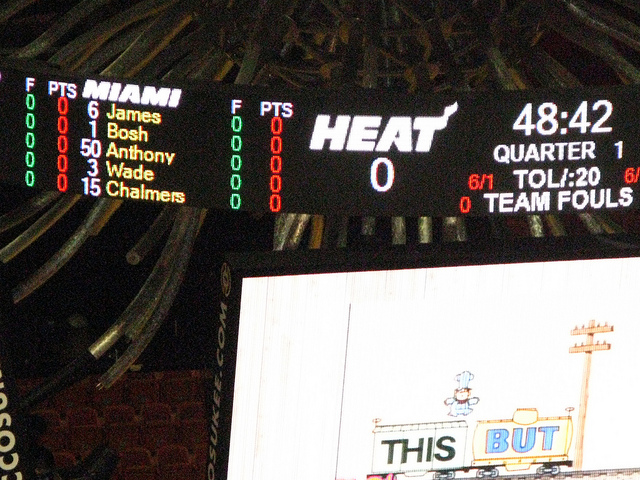 1. The games haven't been close
This is perhaps the most important takeaway, and why the Heat are probably screwed. Over the course of four games, the Miami Heat have lost by 15 points, 3 points, 21 points, and 18 points. What, exactly, does this indicate about the series as a whole?
It means that San Antonio, by virtue of their exquisite and expert ball movement, are making the Miami Heat run themselves ragged on the defensive end without actually preventing the Spurs from scoring. LeBron and Wade have always been temperature-based scorers who use transition points to slowly expand their range outward — taking away their opportunities to take the lead with any kind of thunderous dunk, alley-oop, or coast-to-coast athletics means they're significantly less likely to bury you from distance, which is why the Heat have typically surrounded their stars with guys who are knock down shooters.
With everyone misfiring at once because of the incredible effort expended on defense, though, Miami simply can't score enough points to win games. It's going to be San Antonio in six.