5 Running Backs With Favorable Fantasy Matchups in Week 12
Running backs have long been the kings of fantasy football. That may not be the case anymore with the NFL shifting to more pass-heavy offenses, but finding and starting the right running backs can still mean the difference between success and failure for fantasy owners. Week 11 was a prime example. Owners who started either Le'Veon Bell or Jonas Gray in Week 11 more than likely won even if they had minimal output from the other players on their roster. Here is a look at five running backs with favorable fantasy matchups in Week 12.
All statistics courtesy of Pro-Football-Reference and ESPN.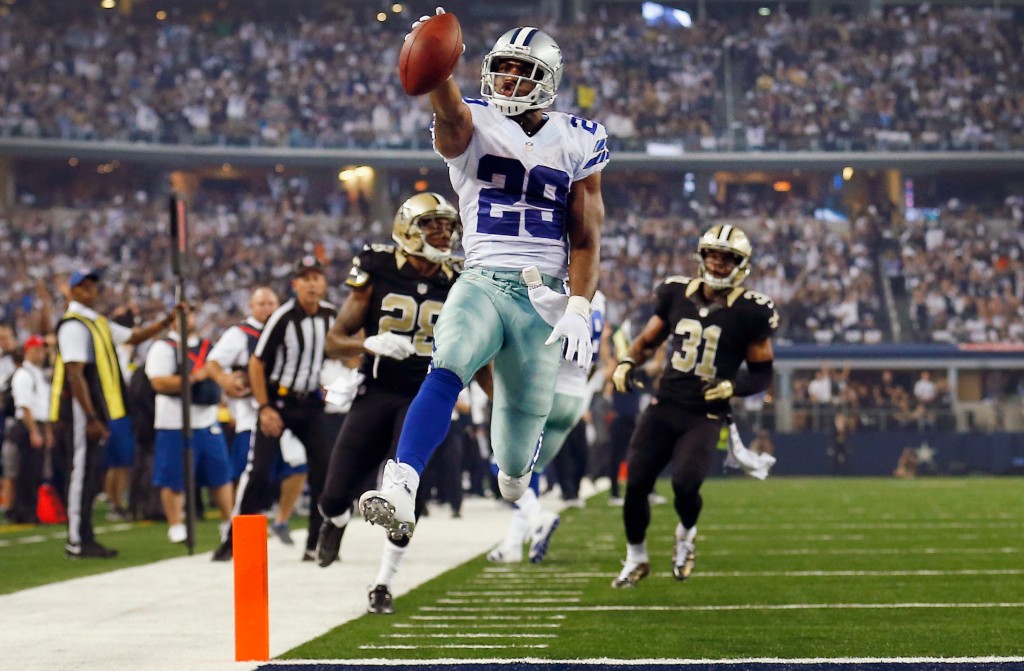 1.  DeMarco Murray, Dallas Cowboys
Murray has been the best running back in the NFL in 2014 and looks primed to put up huge fantasy numbers in Week 12 against the New York Giants on Sunday night. The Giants have been giving up an average of 21.4 fantasy points per game to running backs, which is the third worst total in the league, and rank as statistically the worst overall rushing defense – they have given up 145 yards per game, 4.9 yards per carry, 13 rushing touchdowns — in the league in 2014. Murray has the best matchup of any running back in the league this week.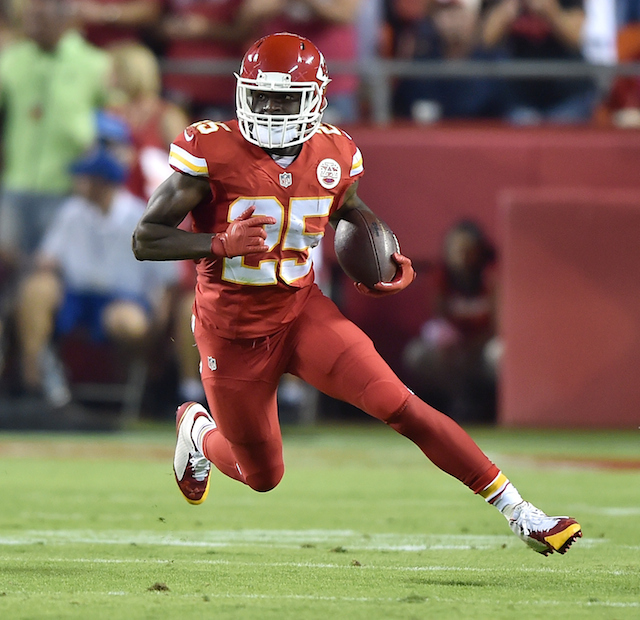 2.  Jamaal Charles, Kansas City Chiefs
Charles is one of those rare running backs that can make the best defenses in the league look below average on any given Sunday. This week, he has the chance to run wild on the Oakland Raiders, who have one of the league's worst defenses. The Raiders are giving up an average of 21.0 fantasy points per game to running backs in 2014, and Charles has a long history of success against Oakland. On paper, it appears that the only thing that could keep the Chiefs' running back from putting up huge fantasy numbers this week is the possibility that the Kansas City could jump out to a huge early lead and rest Charles late in the game.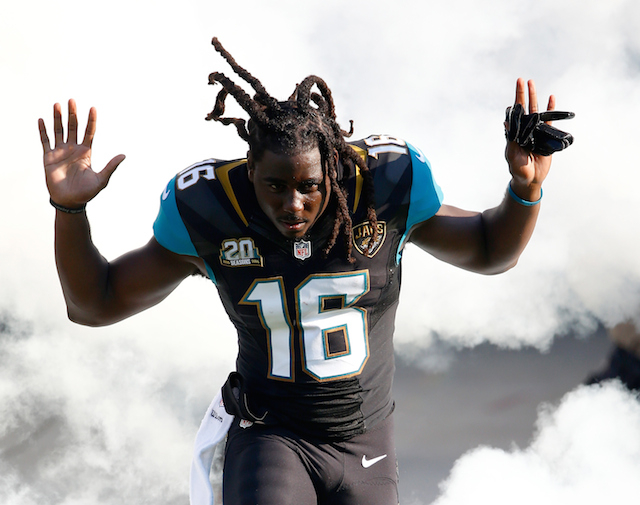 3.  Denard Robinson, Jacksonville Jaguars
Robinson has emerged as the feature running back for the Jaguars over the last month and will be facing a lackluster Indianapolis Colts defense in Week 12. The Indianapolis defense has been giving up an average of 21.1 fantasy points per game to running backs this season, the fourth worst mark in the league. That number may be slightly inflated due to the huge numbers Jonas Gray put up in Week 11, but Robinson's well-rounded game makes him fully capable of putting up 20+ fantasy points against them as well. In his last four games, Robinson has rushed for 389 yards and five touchdowns.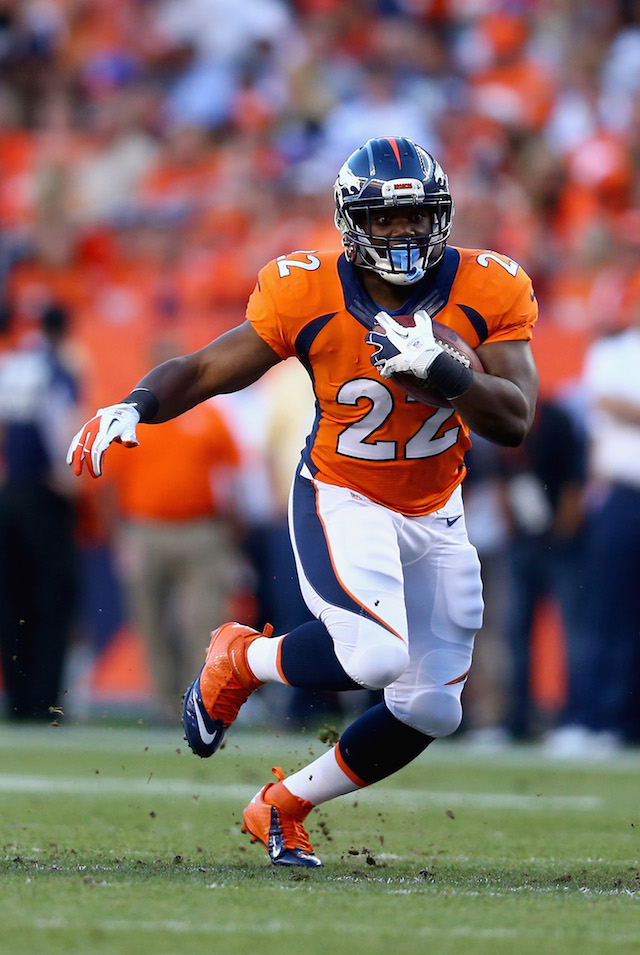 4.  C.J. Anderson, Denver Broncos
The Broncos running game was non-existent against the St. Louis Rams in Week 11, but Anderson was still able to catch eight passes for 86 yards. The Broncos will be looking to get their running game going early and often this week against the Miami Dolphins, and with Ronnie Hillman and Montee Ball out with injuries, Anderson should see a heavy workload. The Dolphins have been strong against the run all season and are allowing an average of 15.4 fantasy points per game to running backs in 2014. Additionally, the Broncos may be without wide receiver Emmanuel Sanders and tight end Julius Thomas making establishing the run an even higher priority.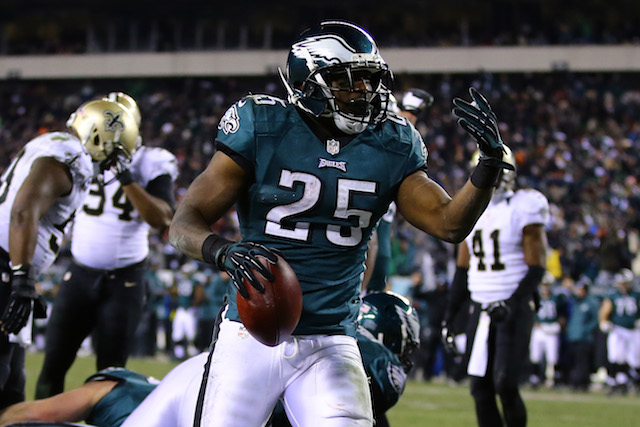 5.  LeSean McCoy, Philadelphia Eagles
McCoy was the best running back in the NFL in 2013, and while he has been effective in 2014, he hasn't put up the same type of All-Pro caliber numbers this season. Fortunately for McCoy and McCoy's fantasy owners, he will be going up against the Tennessee Titans in Week 12. The Titans are giving up an average of 21.6 fantasy points per game to running backs, which ranks as the worst average in the league, and statistically speaking, they have the 31st overall rushing defense in the league. While Darren Sproles will continue to vulture carries from McCoy, Week 12 looks like it will be a great opportunity for McCoy to pay back the fantasy owners who selected him with the top overall pick in their fantasy drafts.