5 Scoring Milestones to Watch for This NBA Season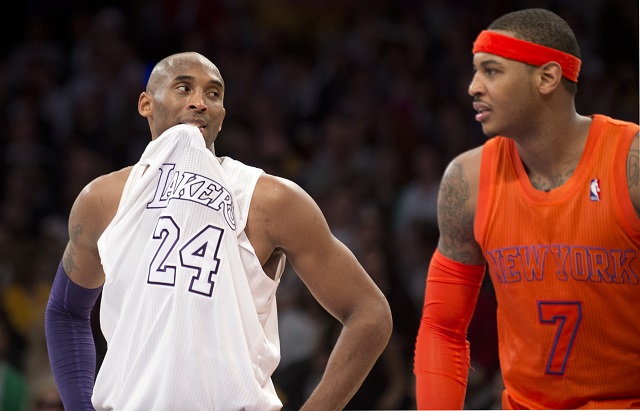 Carmelo Anthony notched his 20,000th point as an NBA player in the first week of the NBA season, scoring 28 in a win against the newly christened Charlotte Hornets. This makes Anthony, drafted in 2003, the second of his classmates to go past that mark (LeBron did it first, and is currently sitting at just over 23,000 points), and one of only 44 players to ever do so. To this point, at least — we'd put some money on Kevin Durant joining that club sooner or later, and others besides. The fact that 'Melo remains one of the best scorers in the league is not in doubt, even if he's the de facto captain on one of the most questionable squads in the league.
But Anthony is far from the only scorer who's looking to pass some memorable milestones this season, and we're willing to go through the list and point out which of the NBA's best are keeping track of their individual box scores, even if they'll never admit it. While basketball is first and foremost a team game, there's a reason why Hall of Famers are Hall of Famers, and being the world's greatest teammate isn't something that can get you voted into Springfield. It would probably be incorrect to say that every — or even any — of these players are more concerned with their own numbers than their team's successes, but it would be just as foolish to act like they weren't paying any attention at all.
So, with that in mind, let's take a look at five big milestones that are likely to be broken this NBA season, as well as some that are related by a little further out of reach. All data provided by Basketball Reference.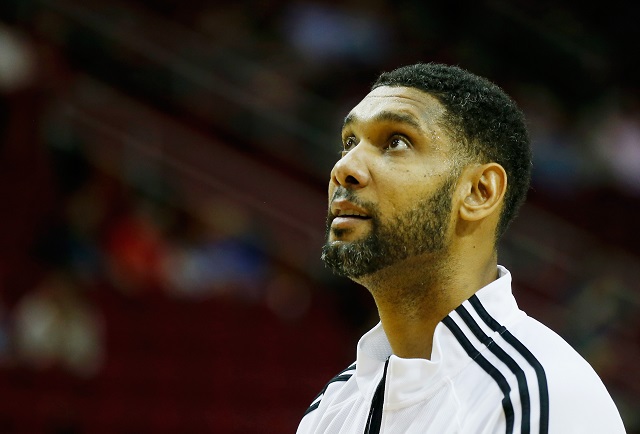 5. Tim Duncan joins the 25,000 club
The Big Fundamental is already in possession of one of the most enviable bits of NBA numbers lore imaginable — specifically, that he's had more 50-win seasons as a player than almost all of the rest of the league's franchises — but he's almost certainly set to have scored 25,000 points by the end of this year. As of this writing, Duncan is just 133 points shy of the mark, a goal that should be entirely feasible for one of the best power forwards the game has ever seen, even after being subjected to the inevitable regular season minutes restrictions and DNP-Olds that come with being a prized veteran in Gregg Popovich's San Antonio Spurs.
4. Jason Terry needs just 33 3-pointers to hit third place
The total 3-pointers made record is typically not talked about at all, unless in the same breath as Ray Allen, the current record holder with 2,973 threes made so far, or Steph Curry, the player most likely to break Allen's record. But Jason Terry is quietly headed toward the third place, just 33 makes from deep to pass former teammate Jason Kidd. The Jet, who has been cruising around the league since winning a championship with the Dallas Mavericks in 2011, would still be about 600 threes behind Reggie Miller's second place spot on the pole position.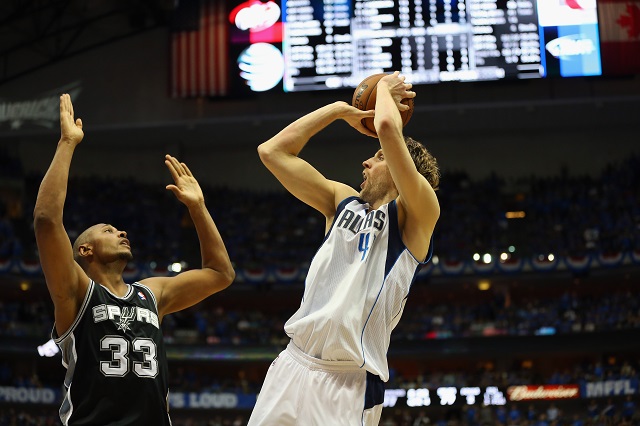 3. Dirk Nowitzki will surpass Hakeem

Speaking of Mavericks — we've covered Dirk's scoring before, but the best German NBA player in league history is even better than you thought. Admit it, you didn't really think he'd been playing that well, had you? Not well enough to upend Hakeem, the guy who was so good he got drafted before Michael Jordan and no one faults the Rockets for making that choice? OK, you can sit there and pretend like you'd even considered that before reading this blurb, but we all know the truth. With just 100 more points, Dirk will ascend to the No. 9 spot on the NBA's all time scorers list. He's currently averaging 18 points per game.
2. LeBron James will make it inside the top 25

Right now LeBron is already the 25th highest scoring player in League history, and while he's still about 2,000 points (or a full season, assuming his production remains relatively constant in Cleveland) shy of the 25,000 marker, odds are that he'll become the youngest player to hit that mark once he does. Right now the record is held by Kobe Bryant, but James has been steadily replacing Bryant in the NBA's youngest player record, something that looks to stay permanent as players can no longer enter the NBA straight out of high school.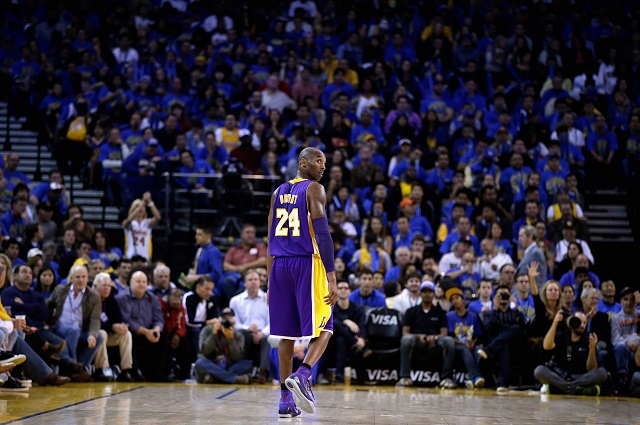 1. Kobe Bryant looks toward 32,000

But more importantly, Kobe Bryant could pass Michael Jordan on the All-Time Scorer's list, something that we're sure MJ and Kobe both think about at least once a day, every day. Bryant only needs 201 points to make it to 32,000, and with the Lakers season largely up in smoke already we're sure no one on the team is going to stand in the way of that. From there, it's only 300 more points to surpass Jordan, and Bryant could finish his career as the third most prolific scorer in NBA history. With his playoff hopes looking more and more dashed by the day, and with that his hopes for a sixth ring, we would love to see Bryant play out his career trying to do nothing but score as many points as possible.
That's not even a wish, really. We know Kobe's going to play out the remainder of his career trying to score as many points as possible. It's as dependable as the sun rising in the East.