5 Soon to Be Hot Names in College Football Coaching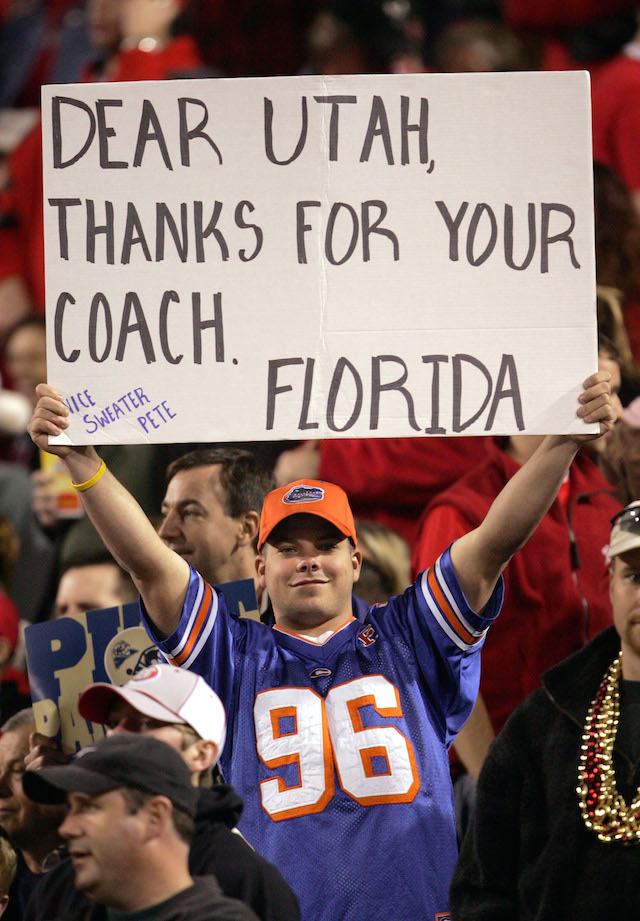 We are fast approaching the time of year when college football coaches are coaching for their jobs. For many of them, it's a win or update your resume type of situation. With that, there will be job openings and there will be schools searching for the next big name in the college football coaching world. Offensive and defensive coordinators at national championship-caliber programs and proven NFL assistants will be highly sought after, but what about guys who are currently head coaches at less prominent programs? Guys like Urban Meyer when he was at Utah. Here is a look at five current college football head coaches who are emerging as potential hot names in the college football coaching world.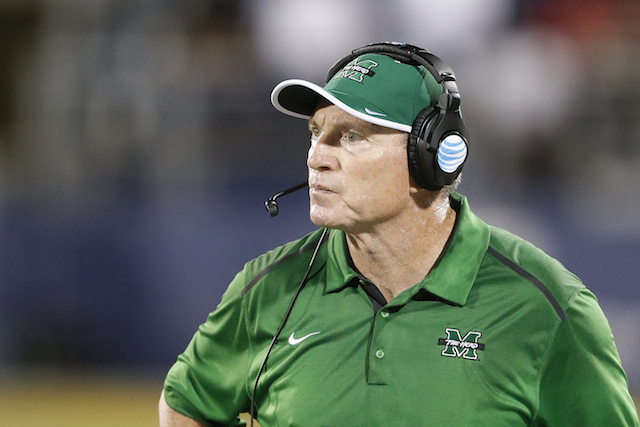 Doc Holliday, Marshall 
Holliday is in his fifth season as the head coach of the Marshall Thundering Herd where he has compiled a record of 34-24. In 2013, he led Marshall to their first 10-win season since 2002 beating Maryland in the Military Bowl. He was rewarded with a contract extension prior to the start of the 2014 season that includes a relatively modest $600,000 buyout for every school in the country other than West Virginia; his school-specific buyout for West Virginia is $3 million. Holliday has the Thundering Herd ranked 22nd in the nation in both the AP and USA Today polls and is no stranger to big-time college football having served as associate head coach under Chuck Amato at North Carolina State, Urban Meyer at Florida and Bill Stewart at West Virginia. While at Florida, he was part of the 2006 national championship team and earned a reputation as one of the best recruiters in the country.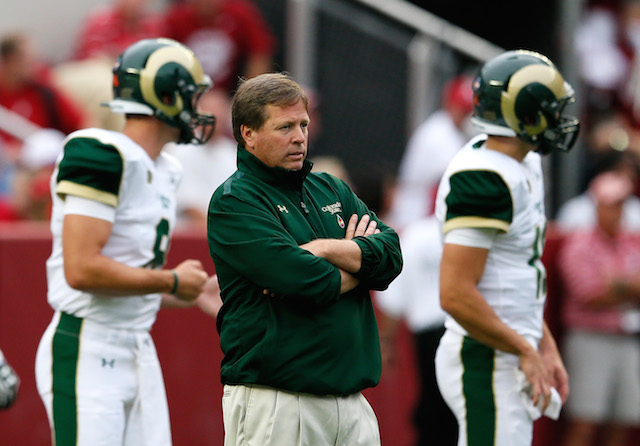 Jim McElwain, Colorado State
McElwain is in his third season as head coach at Colorado State after a four-year run as Nick Saban's offensive coordinator at Alabama. He has the Rams on the verge of cracking the Top 25 for the first time since 2003, and could very well lead the once-proud program to double-digit wins in 2014. He has an overall record of 18-15 (6-1 in 2014) including an amazing comeback win in the 2013 New Mexico Bowl. McElwain was rewarded with a hefty contract extension to the tune of $1.5 million in base salary per year prior to the 2014 season. McElwain will likely be a hot name this offseason, but his recent extension also increased his contract buyout to $7.5 million, meaning it will take a program with seemingly unlimited funds to pry him away from Colorado State.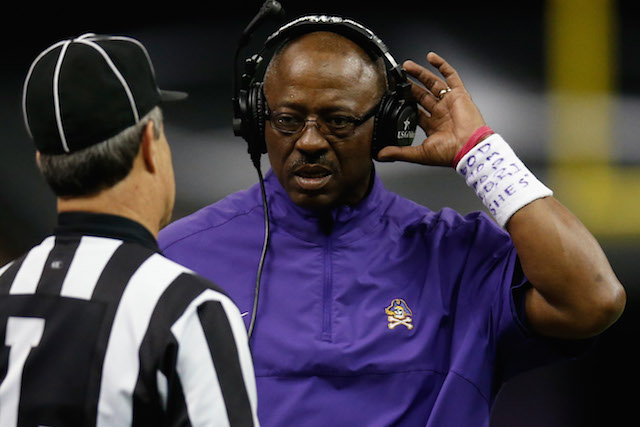 Ruffin McNeill, East Carolina
McNeill is in his fifth season as the head coach of his alma mater. He has compiled a 35-23 record including double-digit wins, a win in the Beef 'O' Brady's bowl, and wins over in-state rivals North Carolina and North Carolina State in 2013. He has led the Pirates to three bowl games in his time as head coach and is one win away from clinching another bowl berth in 2014. His team is currently ranked 18th in the AP Top 25 and 17th in the USA Today Top 25. McNeill signed a contract extension in 2013 that will keep him at ECU through the 2018 season and pays him $1.15 million annually with the opportunity for incentive bonuses. It will likely take an extremely generous contract offer to get McNeill to consider leaving his alma mater after he has built them into a Top 25 caliber program.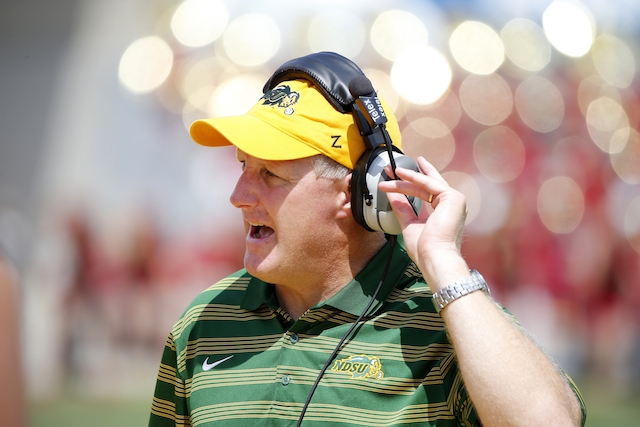 Chris Klieman, North Dakota State 
Klieman is in his first year as the head coach at North Dakota State after spending the previous two seasons as the defensive coordinator for the Bison. He has led NDSU to a 7-0 record in 2013 and a No. 1 ranking in the Football Championship Series. The Bison beat FBS opponent Iowa State 34-14 in their season opener and are beating their opponents by an average score of 32.4 to 9.7 in 2014. It's probably too early to consider Klieman a legitimate candidate for any big school jobs, but given his track record as a defensive coordinator and his impressive start to his head coaching career, it's likely NDSU won't be able to afford to keep him in Fargo for very long.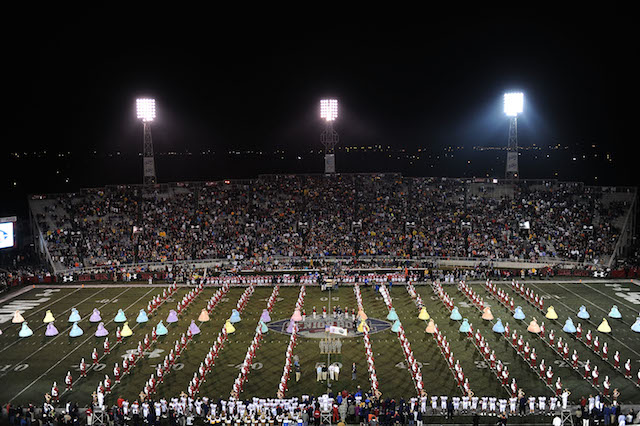 Joey Jones, South Alabama
In 2008, Jones was tasked with starting the South Alabama program from the ground up. He has been the first and only coach in program history and has guided them through the transition from being a FCS powerhouse into FBS newcomer. At the FBS level, Jones has gone 2-11 in year one, 6-6 in year two, and 4-2 so far in 2014. His career record at USA is 31-21 and the Jaguars are in prime position to make a run at receiving a bowl game invite in 2014. At 51-years-old, Jones is in the prime of his coaching career. If the right opportunity came up in a more competitive conference, Jones may be ready to make the jump.