5 Star NFL Players You Don't Want on Your Fantasy Team in Week 4
It can be difficult, but in order to be successful, there are times when fantasy football owners have to swallow their pride and make the difficult decision to bench one or more of the best players on their team. It's always a lot easier to bench a star player when they are battling a nagging injury than it is to sit a big-name player based on a less than favorable matchup. But, it's the ability to make objective decisions that separate the fantasy football winners from the fantasy football losers. Here are five big-name NFL players you don't want to have in your Week 4 fantasy football starting lineup.
1. Dez Bryant, WR, Dallas Cowboys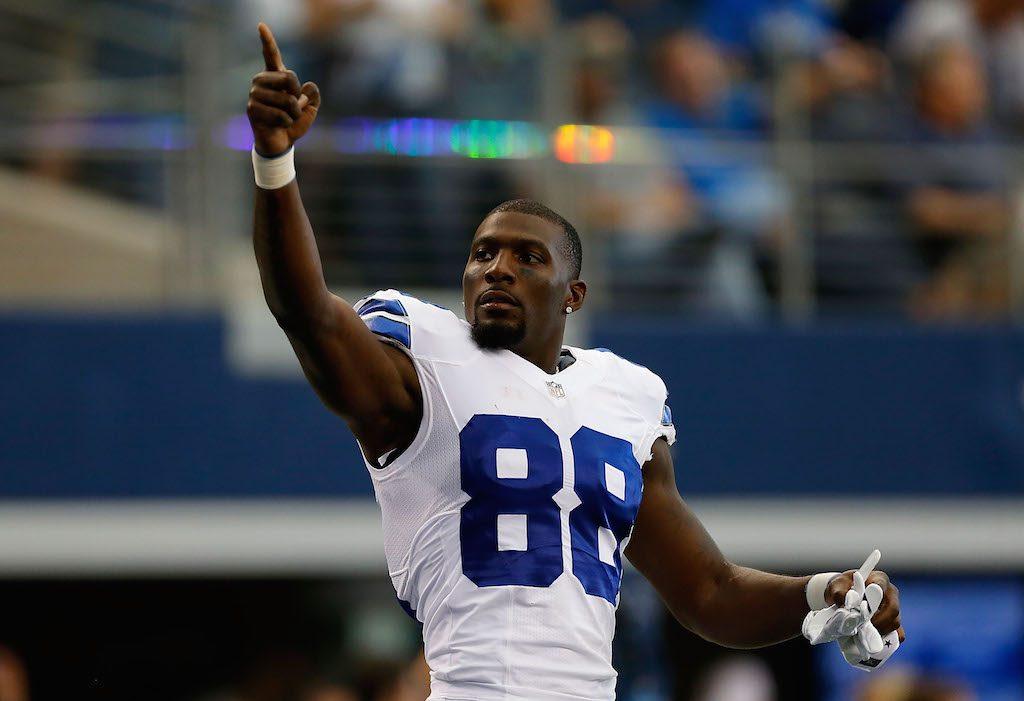 Week 4 opponent: San Francisco 49ers
On paper, this week looks like an excellent fantasy matchup for Dez Bryant. The 49ers have been mediocre against the pass in their first three games of the season. With all else being equal, they just do not have a defensive back on their roster who can consistently match up with a wide receiver that has Bryant's skill set. With that being said, Bryant has a hairline fracture in his knee that is forcing his status for Week 4 completely up in the air.
There is a real chance that Bryant won't play at all on Sunday. Even if he does, he will likely have issues creating separation from San Francisco's defenders and will lose his big-play capabilities. All said, Bryant will be nothing more than a fraction of the player he is when at full strength in Week 4. If you can, keep him out of your starting lineup.
2. Jameis Winston, QB, Tampa Bay Buccaneers
Week 4 opponent: Denver Broncos
Jameis Winston and the Bucs will play host to the Broncos in Week 4. In case you missed it, Denver is pretty good on the defensive side of the ball. Here's a quick look at what the Broncos' defense has done against the last five quarterbacks they faced. After reading this, you'll know why you have to bench Winston in Week 4:
Tom Brady (2015 AFC Championship Game): 310 yards, 1 touchdown pass, 2 interceptions, 56.4 quarterback rating
Cam Newton (Super Bowl 50): 265 passing yards, 0 touchdowns, 1 interception, 45 rushing yards, 2 fumbles lost, 55.4 quarterback rating
Cam Newton (Week 1): 194 passing yards, 1 touchdown pass, 1 interception, 54 rushing yards, 1 rushing touchdown, 69.5 quarterback rating
Andrew Luck (Week 2): 197 passing yards, 1 touchdown pass, 1 interception, 22 rushing yards, 1 fumble lost, 64.3 quarterback rating
Andy Dalton (Week 3): 206 passing yards, 0 touchdown passes, 1 interception, 40 rushing yards, 72.8 quarterback rating
3. Eli Manning, QB, New York Giants
Week 4 opponent: Minnesota Vikings
Eli Manning and the Giants will go on the road to take on the upstart (and undefeated) Vikings in Week 4. If you haven't paid attention, Minnesota has quietly built one of the top five defenses in the league.
The Vikings have been a flat-out nightmare for opposing quarterbacks in 2016. They are currently allowing just 211 passing yards per game. Minnesota is also limiting opposing quarterbacks to only three touchdown passes and an average quarterback rating of 69.5. On top of that, the Vikes have recorded five interceptions and notched 15 sacks. If you have another viable option, we recommend putting Manning on your bench in Week 4.
4. Christine Michael, RB, Seattle Seahawks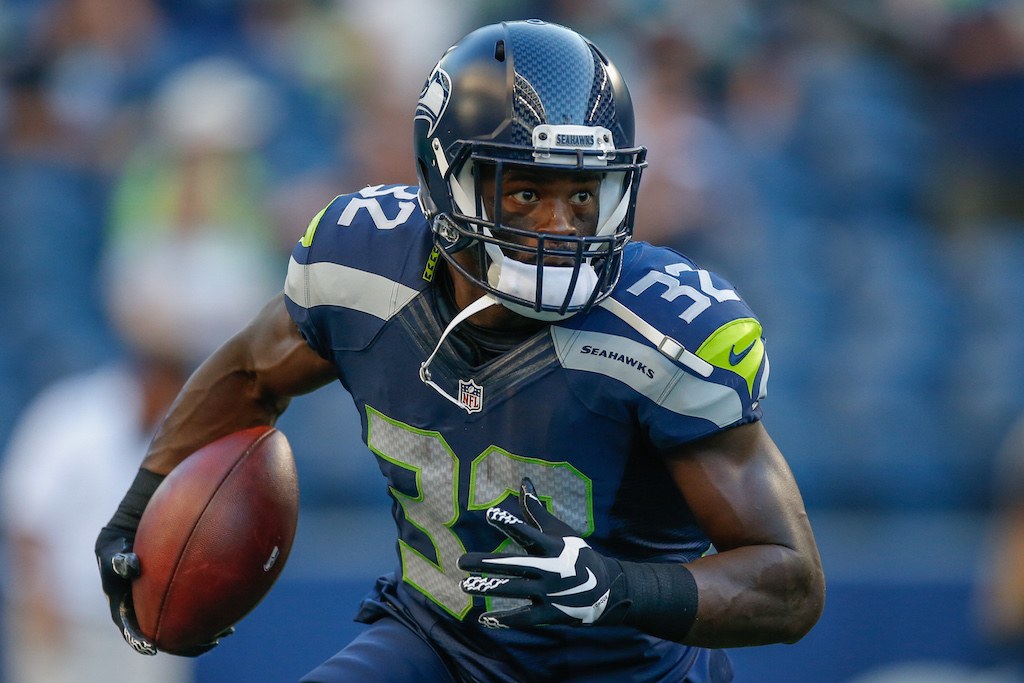 Week 4 opponent: New York Jets
Christine Michael was a pleasant surprise for the Seahawks in Week 3 while filling in for an injured Thomas Rawls. The 25-year-old running back shredded the San Francisco 49ers for 106 yards and two touchdowns on 20 carries en route to a 37-20 win for the Seahawks. His matchup in Week 4 is less than favorable, however.
The Jets are absolutely dominant against the run so far this season, allowing only 71.7 rushing yards per game and just 3.3 yards per carry. Furthermore, opposing rushers have scored just one touchdown against the Gang Green this season. We expect to see the Jets load up the box to make Seattle quarterback Russell Wilson beat them through the air — something that doesn't bode well for Michael's fantasy owners.
5. Eric Decker, WR, New York Jets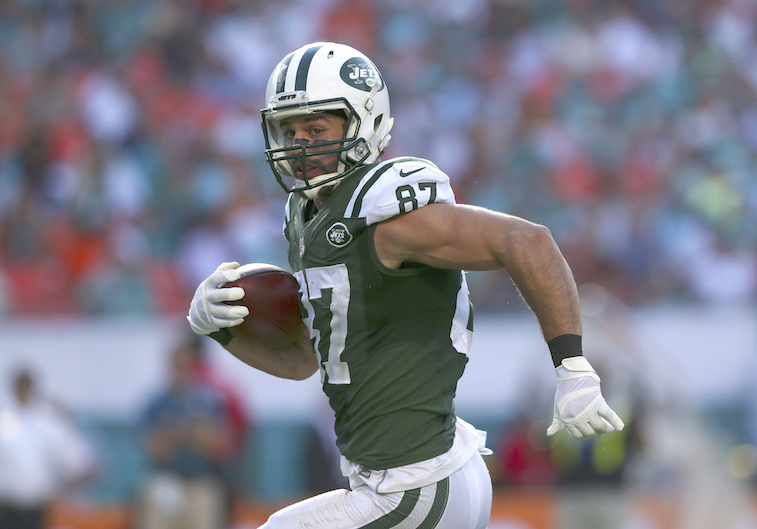 Week 4 opponent: Seattle Seahawks
The explanation here is simple. Decker is struggling with a potentially serious shoulder injury that may keep him off the field for an extended period of time. Even if he does play in Week 4, the 29-year-old wide receiver will go against the best (statistically speaking) pass defense in the league. Let's not forget what Seattle's "Legion of Boom" secondary did to Decker in Super Bowl XLVIII. This guy should not be in many starting lineups this week.
Statistics courtesy of Pro-Football-Reference and ESPN.