5 Surprise Sluggers Hitting a ton of Home Runs and Taking Baseball by Storm in 2019
Home runs have been on the rise in Major League Baseball in recent years, but it's not just the usual suspects like Mike Trout and Edwin Encarnacion who are near the top of the leaderboard. Here's a look at some of the lesser known sluggers who are making a name for themselves this season with their prolific power hitting.

Josh Bell, 1B, Pittsburgh Pirates
Josh Bell hit 26 home runs in 2017, but people may have thought that was a fluke after he hit just 12 homers last season. Now, he's proving that 2018 seems to be more of the aberration than 2017 is as he has already surpassed last year's total with 20 long balls.

But even more impressive than the number of home runs he is hitting is how he is hitting him. He is one of the hardest hitters in the majors, and he has already hit two homers out of PNC Park and into the Allegheny River this season. It's a rare feat that not many people have been able to accomplish once, let alone multiple times.

Pete Alonso, 1B, New York Mets
Pete Alonso barely made the Mets' roster out of spring training, but the rookie is proving that the Mets made the right move by having him break camp with the big league club. Not only is he is showing that he belongs in the majors, but he is turning into one of the most top power hitters in MLB.

The weekend of June 22 and 23, he hit his 27th home run of the season, which set the franchise record for most homers by a rookie — and it's not even July yet. Alonso didn't make the final vote for National League first baseman in all-star voting, but he is almost certainly going to represent the Mets as a reserve, and he may even be able to satisfy his wish of participating in July's Home Run Derby.

Tommy La Stella, 2B, Los Angeles Angels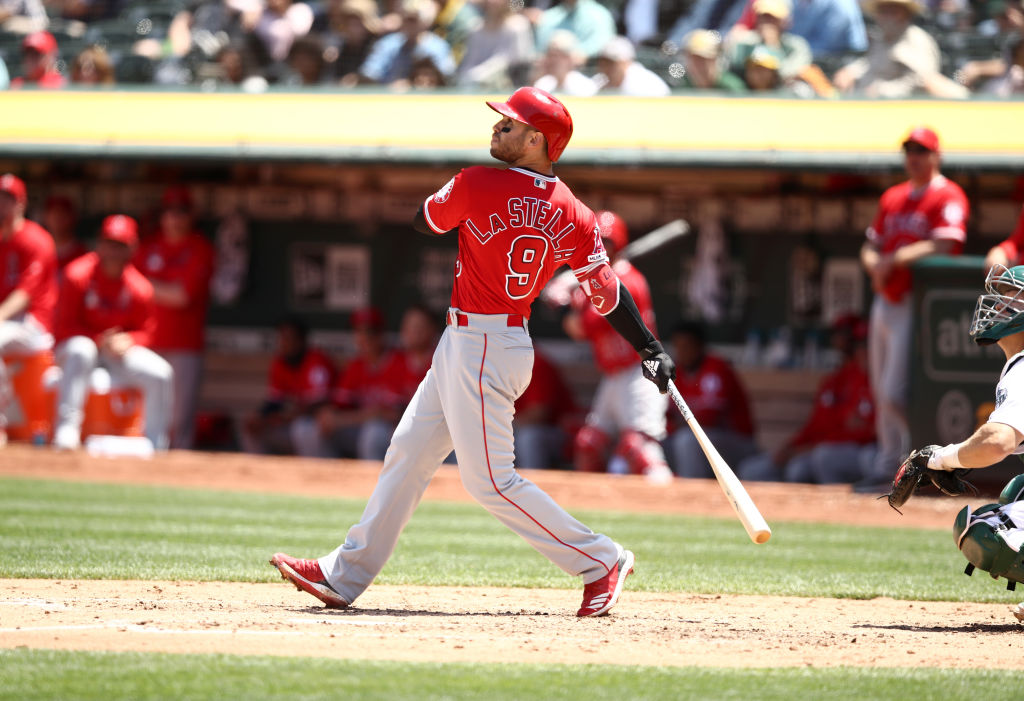 Entering this season, Tommy La Stella had 10 homers in 828 career at-bats, largely being used a bench player and pinch hitter. He's been getting regular playing time in his first season with the Angels, and it's paying off.

In his first 254 at-bats of 2019, La Stella has already hit 15 home runs to surpass his career total. But his breakout season is largely going under the radar because he is being overshadowed by teammate Trout and, playing for the Angels, he plays a lot of games during late-night hours on the East Coast, when many people are already sleeping. He's also on track to potentially play in his first All-Star game.

Ketel Marte, OF, Arizona Diamondbacks
Ketel Marte is another player who has already set a new career high for home runs. He hit 14 last season, which was his high water mark entering this season, but he has already hit 20 through 75 games this season. But he's not just hitting for power, as his .309 average is significantly above his career average of .271. That's a big improvement after we called him the worst player on the Diamondbacks last May.

Jorge Soler, OF, Kansas City Royals
Jorge Soler was a high-upside prospect when he came up with the Cubs, but injuries and poor play prevented him from becoming the star the Cubs hoped he would be when they signed him in 2012. After three disappointing seasons, the Cubs traded Soler to the Royals for closer Wade Davis.

Soler hit a total of 11 home runs in his first two seasons with the Royals, but he may finally be fulfilling some of the promise he should as a minor leaguer. He already has 21 homers in 2019, and he is on pace to hit 35-plus long balls, which would be a significant accomplishment for a player who had 38 home runs in five seasons entering 2019.