5 Teams that Screwed Up During the 2015 NBA Draft
The NBA Draft is an annual showcase in hope, where a losing franchise can land a generational talent through the lottery, like a Michael Jordan, LeBron James, or Shaquille O'Neal, and immediately turn around its fortunes into that of a real contender, while already established playoff teams often mine later spots in the draft for the missing pieces to yet another championship run.
This tends to turn the draft into a boom or bust event, where averting debilitating failure remains a large part of the drama — former L.A. Clipper GM and legend Elgin Baylor was described in the early years of this millennium as "a veteran of the lottery process." Not the kind of compliment you want to be receiving.
5. Sacramento Kings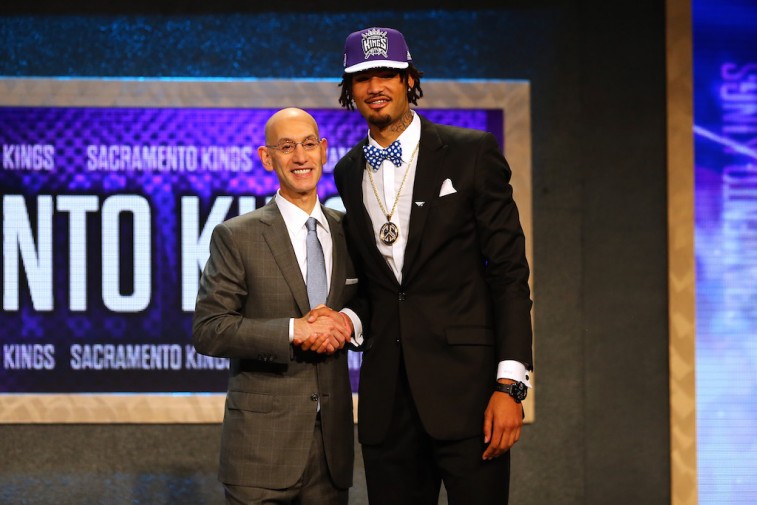 The Sacramento Kings announced that they were taking seven-footer Willie Cauley-Stein with the sixth overall pick in the draft — at Kentucky, WCS was a poor rebounder for his size and a near non-factor at the offensive end, and the Kings left both Emmanuel Mudiay and Justice Winslow on the board, as complementary players ready to contribute immediately: an important bit of information for a team with the longest playoff drought in the league right now.
DeMarcus Cousins, of course, anchored the Kings at center last season, but recent reports out of Sacramento, have exposed epic dysfunction between the mercurial Cousins, head coach George Karl, and team executives. This season will likely degenerate further into disaster, with teams ignoring Cauley-Stein to double down on Boogie in the paint. Assuming he isn't traded, of course.
4.  Cleveland Cavaliers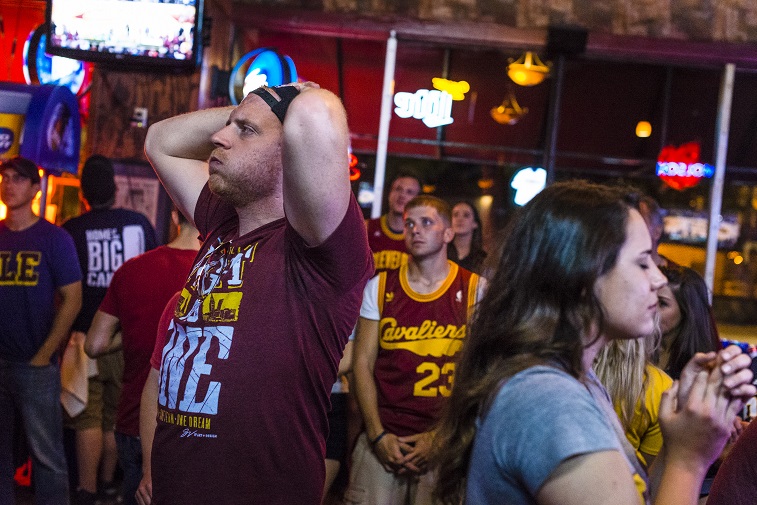 The Cleveland Cavaliers originally drafted Tyus Jones as the 24th overall pick in the 2015 NBA Draft. Tyus Jones made a name for himself at Duke, where the poised freshman point guard demanded the ball and consistently drained clutch shots through this latest Final Four run out of Durham. Jones immediately projected out to emerge as a facilitator, shot maker, and steady backup to Kyrie Irving that could help take much of the workload off LeBron James.
The Cavaliers, however, promptly announced that they were swapping Jones in exchange for two second round picks in this draft and another second round pick next year. In effect, Cleveland flipped Tyus Jones for Rakeem Christmas and Turkish wing Cedi Osman, before taking Sir'Dominic Pointer late in the second round, with the fifth overall pick.
Cedi Osman will likely not commit to making the trip over to the U.S. in time for next season, while Christmas and Pointer may struggle to even make the team and avoid the D-League. If anything, the 2015 NBA Draft was a salary dump by the Cavs, in order to clear out cap space to resign Tristan Thompson, LeBron James, and Kevin Love. From the outside looking in, it appears as if LeBron James is holding Cleveland executives hostage and at bay, with implicit demands to sign "his guys."
Cleveland now finds itself in the awkward position of being forced to win now, while also appeasing the demands of its transcendent superstar. After blowing the draft, however, the Cavaliers roster, as is, remains one injury away from being run off the floor again in the NBA Finals.
3. Boston Celtics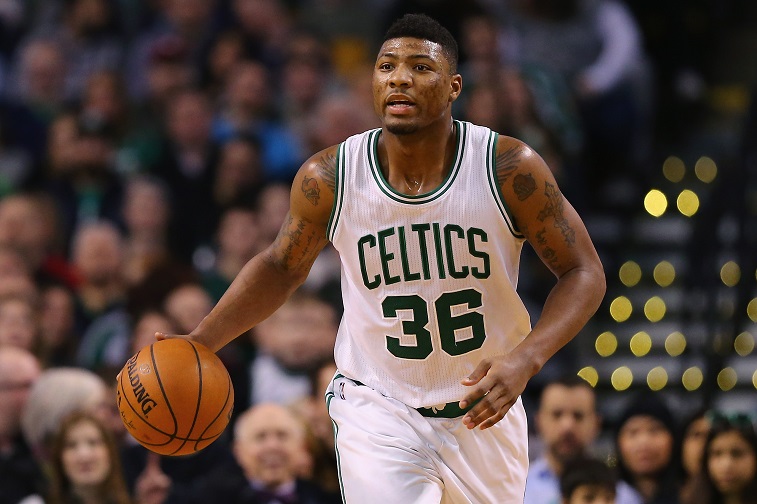 Various reports have indicated that GM Danny Ainge offered a total of six draft picks to both the Charlotte Hornets and Miami Heat in an effort to move up in the draft. From there, the Celtics were looking to take Justice Winslow — one of the more intriguing two-way prospects on the board who had been favorably compared to Jimmy Butler.
The Celtics, however, were denied, as the Hornets and Heat went on to draft Frank Kaminsky and Winslow, respectively. The C's would ultimately take guards Terry Rozier at 16, R.J. Hunter at 28, and Marcus Thornton (not to be confused with the Marcus Thornton already in the NBA) at 45 to ultimately team up with power forward Jordan Mickey (pick #33) out of LSU. In doing so, Boston managed to pass on Sam Dekker, Jerian Grant, and Rondae Hollis-Jefferson, who all would have immediately helped to plug gaping holes in this roster.
Terry Rozier and Marcus Thornton are both "tweeners" that are too small to play the two, while also lacking the playmaking ability of a natural point guard. The Celtics, of course, already have Avery Bradley and Marcus Smart as combo guards best used in small ball lineups and special situations. If anything, this could simply be another example of Ainge looking to stockpile assets in an effort to make a move on a blockbuster trade.
2. Charlotte Hornets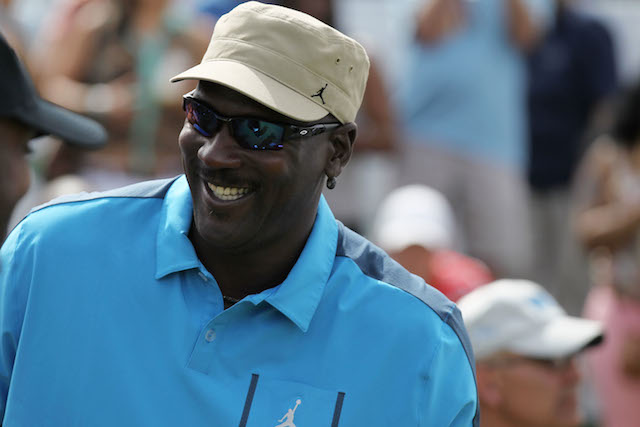 After spurning the Celtics the Charlotte Hornets went on the draft Frank Kaminski, a rail thin seven-footer, would have still been available later in the draft, and it would seem that Charlotte spent its lottery pick upon what may emerge as a situational pick-and-pop center, at best. In the second round, the Hornets drafted Juan Pablo Vaulet out of Argentina, before promptly dealing this small forward to Brooklyn, in exchange for cash and future picks.
After their 2013-2014 playoff run, the Hornets appears to be quickly regressing.  Swapping out Lance Stephenson for Matt Barnes fixes one of the worst free agent signings in recent history. Charlotte, with Michael Kidd-Gilchrest, Kemba Walker, Marvin Williams, and Gerald Henderson, already on the roster, appears to be more forcused on recreating recent NCAA Final Fours, instead of putting together a competitive, professional ballclub.
1. New York Knicks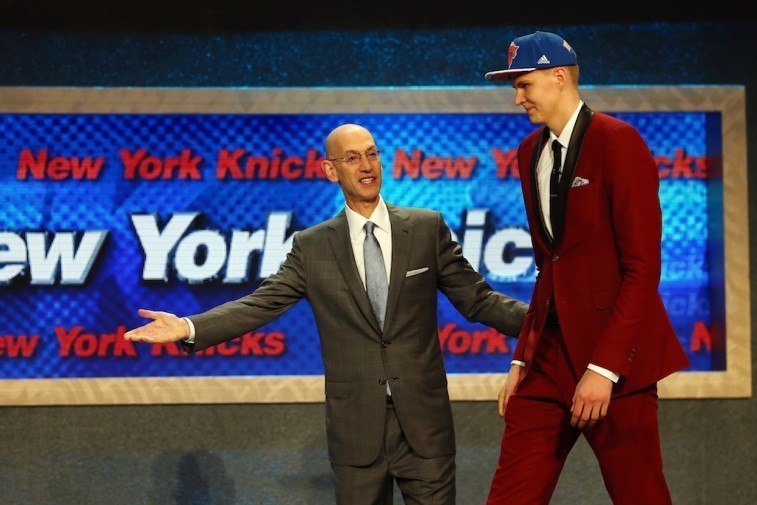 Phil Jackson and the New York Knicks shocked the world when they announced Latvian Kristaps Porzingis as the fourth overall pick in the draft. The emotive New York City crowd immediately met Porzingis with a raucous chorus of boos, chants, and taunts, before the ESPN camera crew cut away to a young fan giving the thumbs down, while screaming into his mobile phone.
The Zen Master made the call to gamble upon an unknown commodity and long-term project, and later in the first round, Phil Jackson did package Tim Hardaway, Jr. as part of a three-team deal that brought Notre Dame PG Jerian Grant to New York. Still, the damage had already been done. While Porzingis had a nice debut (five rebounds in four minutes and an eventual double-double will do that), he's hardly the fix that New York needs now.
Carmelo Anthony is now 31 and will be set to make $22.9 million next season. Anthony has four years left on his $124 million deal and the Knicks shut him down last season, as part of a grander scheme to rack up losses and get immediate help through the draft. They will not be able to repeat the process in 2016, as they do not own their first round pick.