5 Teams That Completely Lost During the 2015 NFL Draft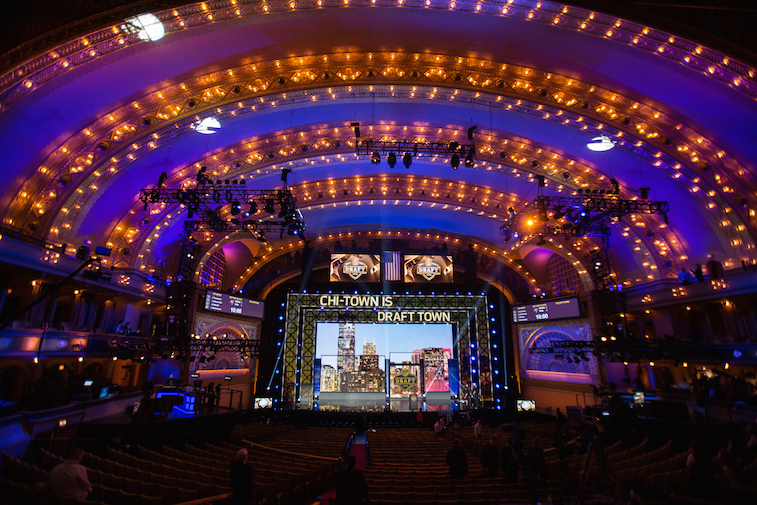 Now that the 2015 NFL Draft has come and gone, it's time to look at how each of the teams around the league fared either strengthening or rebuilding their rosters. It is important to remember that each and every one of the 256 players who were drafted this year have yet to even participate in a practice at the NFL level, which makes most of our grading and evaluation completely subjective. In fact, we hope we end up being wrong about every team that made this list.
Earlier, we took a look at the five teams that won during the 2015 NFL Draft. In this piece, we will take a look at the five teams that we believe lost. We looked at several factors in determining this list that included the perceived value of each pick, whether or not needs were addressed, and how much of an impact we see each team's rookie class having in 2015. With that being said, here is a look at the five teams that lost in the 2015 NFL Draft.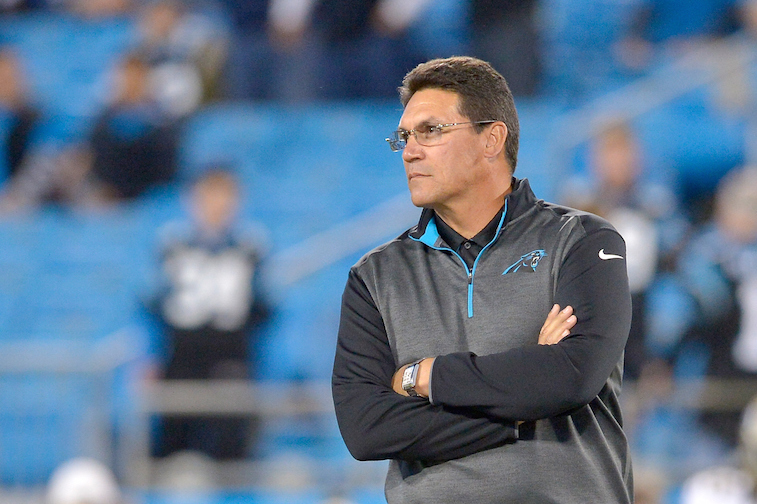 1.  Carolina Panthers
Picks:
Round 1, pick 25 – Shaq Thompson, outside linebacker, Washington
Round 2, pick 41 – Devin Funchess, wide receiver, Michigan
Round 4, pick 102 – Daryl Williams, offensive guard, Oklahoma
Round 5, pick 169 – David Mayo, linebacker, Texas State
Round 5, pick 174 – Cameron Artis-Payne, running back, Auburn
The Panthers began the Draft by reaching for former Washington outside linebacker Shaq Thompson, who is an excellent athlete, but doesn't really fill a need. Furthermore, Thompson is a position "tweener" at the NFL level. The Panthers followed that up by selecting former Michigan wide receiver/tight end Devin Funchess, who fills a need, but at best projects to be a slower version of Kelvin Benjamin. Quarterback Cam Newton desperately needs an explosive playmaking wideout to paid with Benjamin, who is a prototypical NFL possession receiver. Former Oklahoma guard Daryl Williams and former Auburn running back Cameron Artis-Payne could develop into contributors, but the team failed to address the glaring holes at offensive tackle and in the secondary.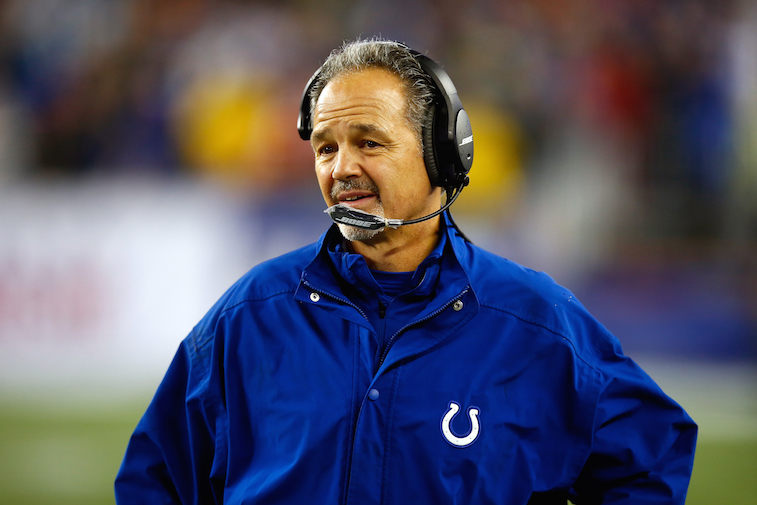 2.  Indianapolis Colts
Picks:
Round 1, pick 29 – Phillip Dorsett, wide receiver, Miami (FL)
Round 3, pick 65 – D'Joun Smith, cornerback, Florida Atlantic
Round 3, pick 93 – Henry Anderson, defensive end, Stanford
Round 4, pick 109 – Clayton Geathers, safety, Central Florida
Round 5, pick 151 – David Parry, defensive tackle, Stanford
Round 6, pick 205 – Josh Robinson, running back, Mississippi State
Round 6, pick 207 – Amarlo Herrera, inside linebacker, Georgia
Round 7, pick 255 – Denzell Goode, offensive tackle, Mars Hill
Instead of investing one of their early round picks on solidifying the offensive line in front of Andrew Luck, the Colts chose to draft a wide receiver and a couple of defensive players on the first two days of the 2015 Draft. In the first round, they chose Philip Dorsett out of Miami, who is almost a clone of T.Y. Hilton. Their two third round picks, cornerback D'Joun Smith and defensive end Henry Anderson, will provide some depth and both could develop in solid starters down the line, but it's hard to envision them having an early impact. Where we felt the Colts came up short in this Draft is not selecting a player at their two biggest positions of need – inside linebacker and offensive tackle — until the sixth and seventh rounds, respectively.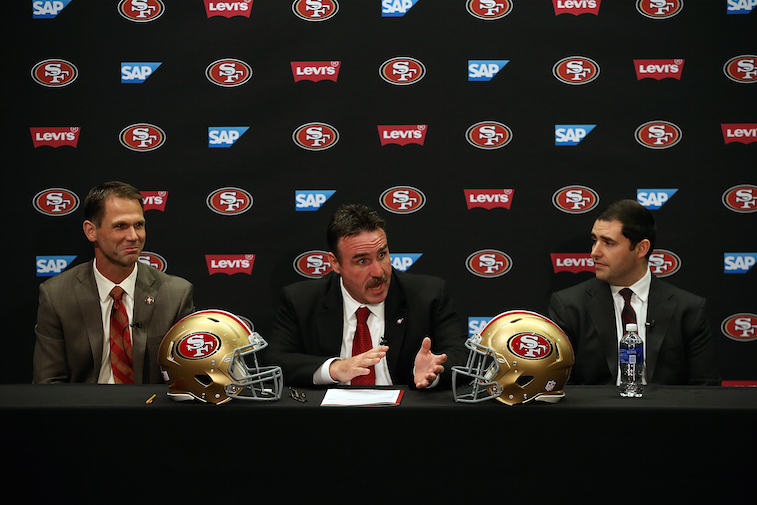 3.  San Francisco 49ers
Picks:
Round 1, pick 17 – Arik Armstead, defensive end, Oregon
Round 2, pick 46 – Jaquiski Tartt, safety, Samford
Round 3, pick 79 – Eli Harold, outside linebacker, Virginia
Round 4, pick 117 – Blake Bell, tight end, Oklahoma
Round 4, pick 126 – Mike Davis, running back, South Carolina
Round 4, pick 132 – DeAndre Smelter, wide receiver, Georgia Tech
Round 5, pick 165 – Bradley Pinion, punter, Clemson
Round 6, pick 190 – Ian Silberman, offensive guard, Boston College
Round 7, pick 244 – Trenton Brown, offensive guard, Florida
Round 7, pick 254 – Rory Anderson, tight end, South Carolina
The 49ers were able to walk away with 10 players from the 2015 NFL Draft, but they failed to address their glaring holes at inside linebacker and cornerback. Their first round pick, Arik Armstead out of Oregon, is the epitome of a boom-or-bust prospect, and second round pick, safety Jaquiski Tartt, is talented, but may have been a reach at that point in the Draft. The Niners also chose to spend a draft choice on a punter when they already have the league's best, Andy Lee, on their roster. The common theme among each of the 49ers' 10 picks is that they all have massive upside, but minimal short-term value. We wouldn't be surprised if San Francisco is pick in the top five next offseason.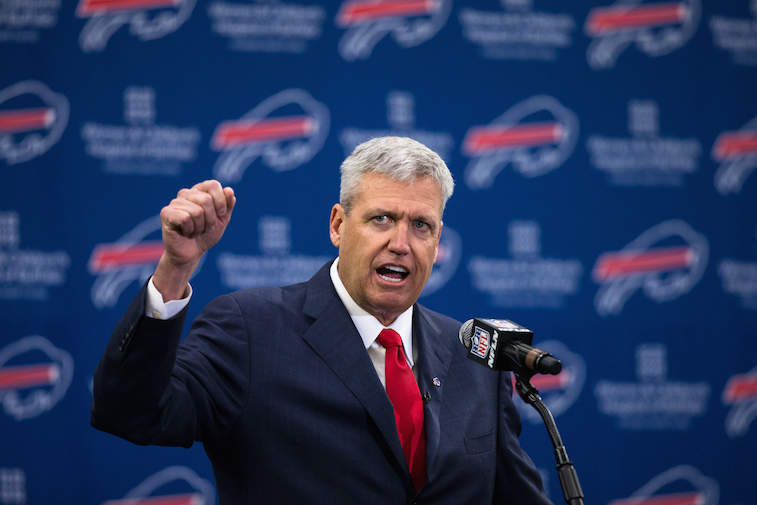 4.  Buffalo Bills
Picks:
Round 2, pick 50 – Ronald Darby, cornerback, Florida State
Round 3, pick 81 – John Miller, offensive guard, Louisville
Round 5, pick 155 – Karlos Williams, running back, Florida State
Round 6, pick 188 – Tony Steward, outside linebacker, Clemson
Round 6, pick 194 – Nick O'Leary, tight end, Florida State
Round 7, pick 234 – Dezmin Lewis, wide receiver, Central Arkansas
The Bills were without a first round pick this year after trading up in the 2014 NFL Draft to select wide receiver Sammy Watkins, and that fact is a major reason for their appearance on this list. As it turns out, the Bills could have stayed in their original position, kept their 2015 pick, and still landed either Odell Beckham Jr. or Kelvin Benjamin. Their second round pick in 2015, cornerback Ronald Darby, is a solid player, and should contribute as a rookie. After Darby, the Bills failed to pick up guys that we feel will be impactful in 2015. Tight end Nick O'Leary could end up being a steal in the sixth round, but the Bills did little address their concerns at the quarterback position, nor did they add the depth they needed to on the offensive and defensive lines.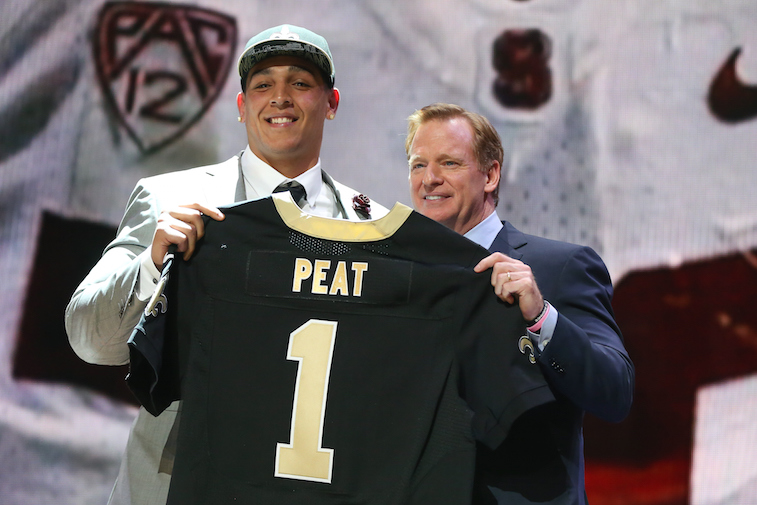 5.  New Orleans Saints
Picks:
Round 1, pick 13 – Andrus Peat, offensive tackle, Stanford
Round 1, pick 31 – Stephone Anthony, inside linebacker, Clemson
Round 2, pick 44 – Hau'oli Kikaha, outside linebacker, Washington
Round 3, pick 75 – Garrett Grayson, quarterback, Colorado State
Round 3, pick 78 – P.J. Williams, cornerback, Florida State
Round 5, pick 148 – Davis Tull, outside linebacker, Tennessee-Chattanooga
Round 5, pick 154 – Tyeler Davison, defensive tackle, Fresno State
Round 5, pick 167 – Damian Swann, cornerback, Georgia
Round 7, pick 230 – Marcus Murphy, running back, Missouri
We actually really like a lot of the picks the Saints made, but they made their way onto this list for the simple fact that they failed to address the gaping hole in their offense that was created by the departure of All-Pro tight end Jimmy Graham. Offensive tackle Andrus Peat could wind up being a good player in the NFL for a long time, but we would have rather seen the Saints add a player like DeVante Parker in that spot. Inside linebacker Stephone Anthony was one of our favorite players heading into the Draft, and he should be an excellent fit in Rob Ryan's 3-4 defense. They also may have found a potential replacement for Drew Brees down the line in Garrett Grayson, and cornerback P.J. Williams likely would have been a first or second round pick without his off-field issues. While the Saints did walk away from the 2015 Draft with some nice players, we couldn't ignore the fact that they completely ignored the wide receiver and tight end positions.