5 Teams That Won During the First Round of the NFL Draft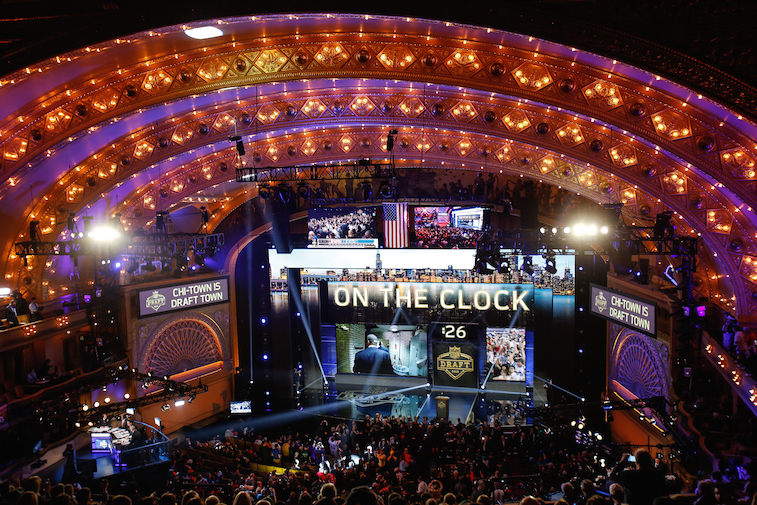 After an offseason full of hype, endless amounts of speculation, and countless rumors, the first round of the 2015 NFL Draft was relatively anticlimactic. After a lot of talk about a massive blockbuster trade revolving around former Oregon quarterback Marcus Mariota, the first trade of the night didn't occur until the San Diego Chargers traded up to No. 15 from No. 17 to select for Wisconsin running back Melvin Gordon.
The Denver Broncos pulled off the biggest move of the night when they moved up from No. 28 to No. 23 to select former Missouri outside linebacker Shane Ray. A couple of players who expected to hear their names called on Thursday night will now have to wait until Friday to find out where they will be playing in 2015. Landon Collins, Randy Gregory, and Eddie Goldman will all likely go early in the second round after being told they were first-round draft picks all offseason.
The harsh truth of the matter is that roughly half of the players selected on Thursday night will end up going down as busts, and only a small fraction of them will go on to pay back their teams by becoming All-Pro caliber players in the NFL. With that said, here is a look at the five teams we believe were winners after the first round of the 2015 NFL Draft.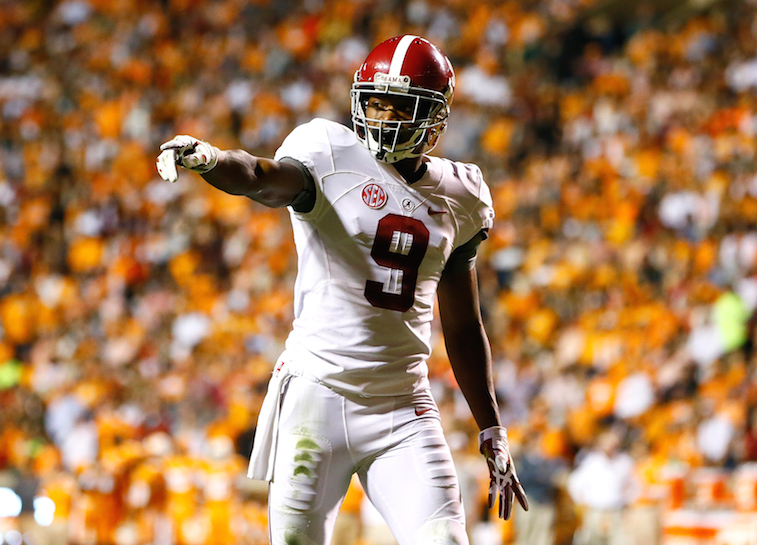 1. Oakland Raiders
Pick

: Amari Cooper, wide receiver, Alabama
For the second straight year, the draft unfolded perfectly for the Raiders. Last year, they had Khalil Mack fall into their laps, and this year, they actually had the top two players on their board — Amari Cooper and Leonard Williams — available to them when they made their pick. Oakland ended up bolstering their offense by adding Cooper, who was the most polished wide receiver available in the draft.
The 2014 Biletnikoff Award winner should be able to come in and play right away, and he has the potential to be the Raiders' first 1,000-yard wide receiver since Randy Moss in 2005. More importantly, Cooper gives second-year quarterback Derek Carr a viable target to help aid his development. If things go as planned in Oakland, Cooper and Carr could develop into a perennial Pro Bowl-caliber duo.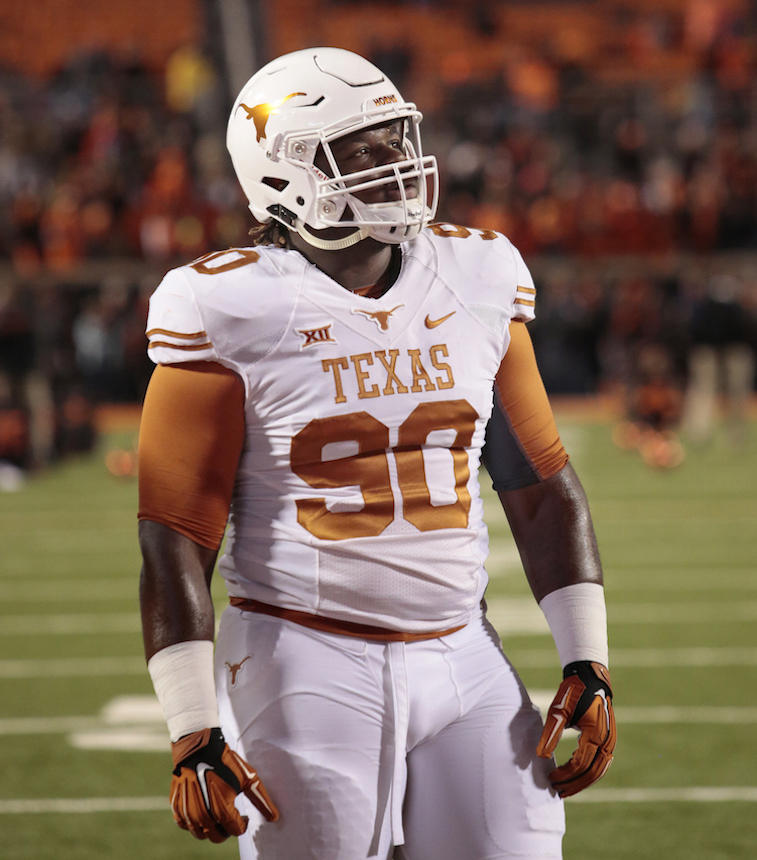 2. New England Patriots
Pick

: Malcom Brown, defensive tackle, Texas
Bill Belichick does it again. This time he had to do nothing other than let Brown fall into his lap at pick 32, but you can't deny the results. The Patriots again got one of the biggest steals of the first round, while also filling a major hole in their defense. Most experts had Brown going in the top 20, and although he should be able to contribute this season, Brown also has a lot of room to grow and develop as an NFL player. This pick was yet another win for the Patriots.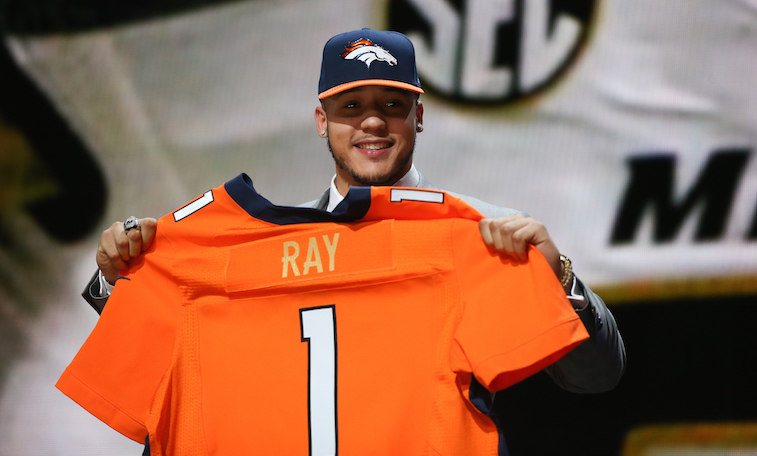 3. Denver Broncos
Pick

: Shane Ray, outside linebacker, Missouri
The Broncos were one of the teams that we expected to be aggressive on Draft Day, and they ultimately proved us right. During a relatively uneventful first round, Denver pulled off the biggest trade of the night when they moved up from No. 28 to No. 23 to select Shane Ray out of Missouri. Most experts expected the Broncos to add an offensive lineman, but when Ray, who most scouts viewed as a top five or top 10 type of talent, kept slipping, General Manager John Elway made his move.
The Broncos may have walked away with the best value pick of the first round and landed a player in Ray who, combined with Von Miller, could give Denver the best pass rush duo in the league for the next seven to eight years. The Broncos will still need to address their offensive line issues, but if Ray's interview following his selection was any indication, they will be getting a player who is determined to pay them back in a big way for taking a chance on him.
4.  Pittsburgh Steelers
Pick

: Bud Dupree, outside linebacker, Kentucky
The Steelers are out to rebuild their once dominant defense. On Thursday night, they took a massive step in the right direction by selecting Bud Dupree with the 22nd overall pick in the first round of the draft. Dupree has the ability to be an elite pass rusher: He can drop into coverage and he is excellent against the run, making him a perfect fit for the Steelers' 3-4 defensive scheme. He will need some fine-tuning, but there is a good chance that the 6-foot-4, 270-pound Dupree makes an immediate impact for the Steelers in 2015 and develops into an All-Pro candidate before it's all said and done.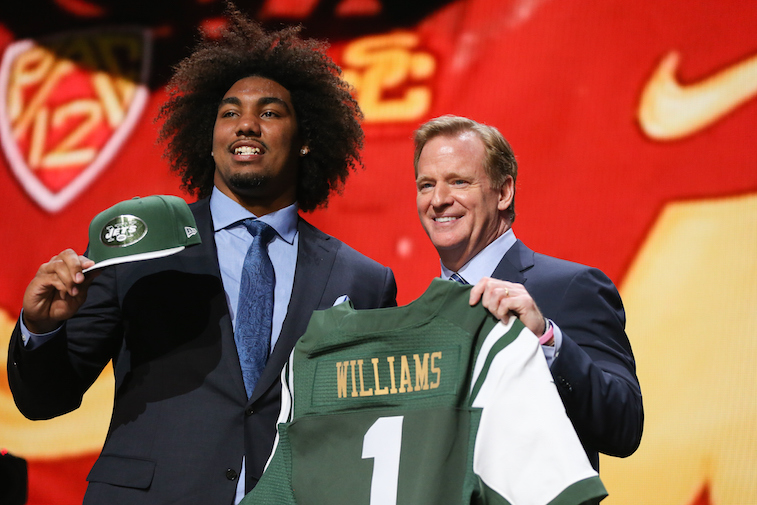 5. New York Jets
Pick

: Leonard Williams, defensive end, USC
Not many people envisioned Williams sliding out of the top five, but that's exactly what happened Thursday night. The new Jets regime, led by General Manager Mike Maccagnan and head coach Todd Bowles, wisely chose to pass on filling one of their several positions of need and selected Williams, who most experts felt was the best overall player available in the draft.
With Williams's best position being a 3-technique defensive tackle, the scheme fit between him and the Jets is not totally ideal. With that said, the former USC star is versatile enough to play just about any position along the defensive line. Going forward, the Jets will have a defensive line featuring a combination of Williams, Muhammed Wilkerson, and Sheldon Richardson, which is something that is sure to cause opposing offensive coordinators to lose sleep.