5 Things the Broncos Need to Do to Win the Super Bowl
Judging by the money being wagered on Super Bowl 50, not many people are giving the Denver Broncos much of a chance to beat the Carolina Panthers. And on paper, it's easy to see why. The Panthers, as evidenced by their 17-1 overall record, looked unstoppable for most of the season, and their quarterback, Cam Newton, is arguably the best football player on the planet. However, anyone who follows the NFL knows that anything can happen on any given Sunday. So, we broke down the matchups to come up with the five keys to the Broncos pulling off an upset win over the Panthers in Super Bowl 50.
1. Get an elite performance out of wide receiver Demaryius Thomas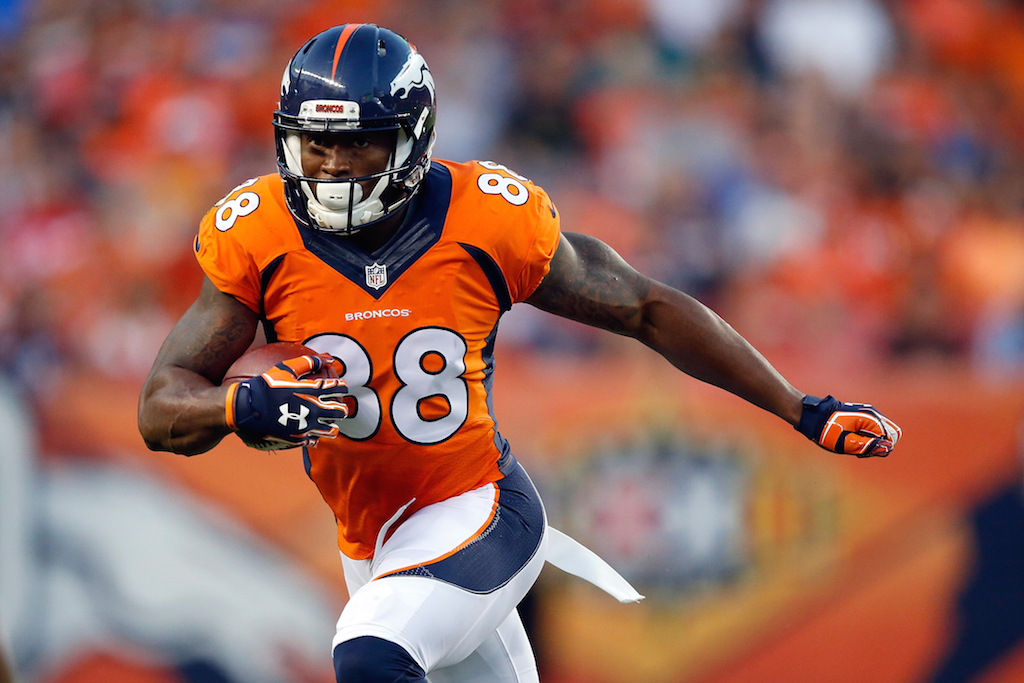 Demaryius Thomas may have caught 105 passes for 1,304 yards and six touchdowns, but it's hard for us not to say that he was a disappointment in 2015. After signing a five-year, $70 million contract this offseason, Thomas responded by struggling with dropped passes, mental awareness, and overall consistency all season. However, we'll forget all of Thomas's shortcomings if he can turn in a dominant performance in Super Bowl 50. And we like his chances to do so.
Carolina struggled mightily with another explosive, physically imposing wide receiver in the Atlanta Falcons' Julio Jones, who had 16 catches for 266 yards and a touchdown in two games against the Panthers. This may be Peyton Manning's swan song, but if the Broncos are fortunate enough to win this game, expect Thomas to be one of the frontrunners to take home the award for Super Bowl 50 MVP.
2. Neutralize Panthers' tight end Greg Olsen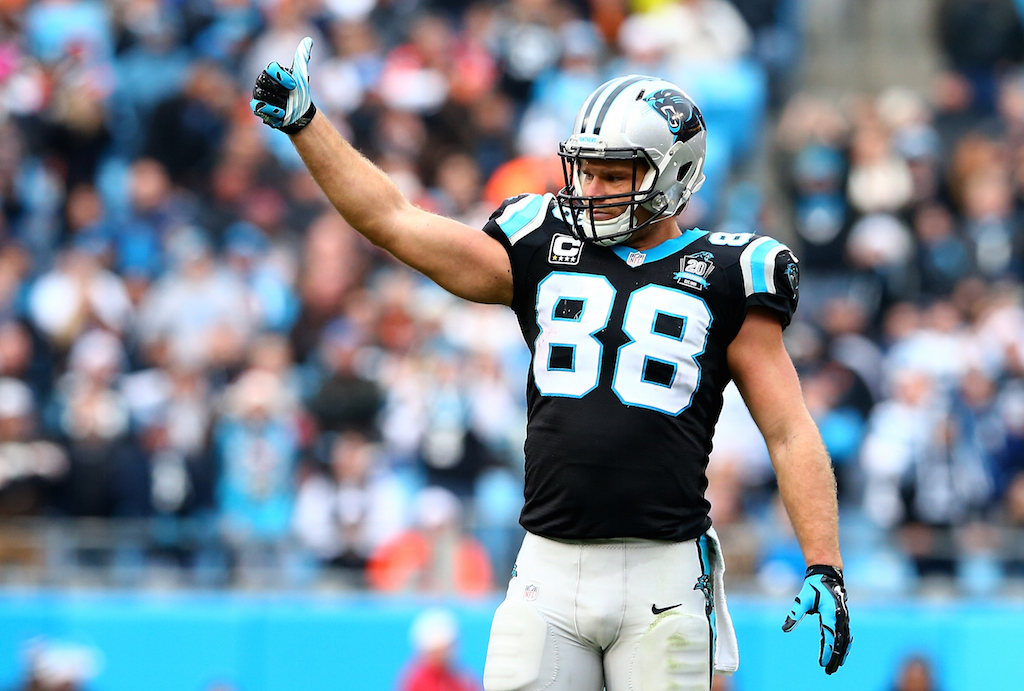 The Broncos did an excellent job (for the most part) of defending New England Patriots All-Pro tight end Rob Gronkowski in the AFC Championship Game. To come away victorious in Super Bowl 50, they will need a similar performance against Panthers tight end Greg Olsen. The 6-foot-6, 254-pounder led Carolina in both receptions (77) and receiving yards (1,104) and hauled in seven touchdowns during the regular season. Denver is clearly not taking Olsen lightly, as they added free agent tight end Nick Kasa to their practice squad last week for the sole purpose of having someone to imitate Olsen on their scout team.
3. Control the Panthers' defensive line
For the Broncos to even have a fighting chance against the Panthers, this will have to be an area of emphasis. It won't be easy, however, as Denver's offensive line — which was one of the worst overall units in the league this year — will face a Carolina defensive line, led by defensive tackles Kawann Short and Star Lotulelei, that was one of the league's best in 2015. If the Panthers defensive line dominates and controls the line of scrimmage on Sunday night, this game could easily end up being a repeat of Super Bowl XLVIII for the Broncos.
4. Win the special teams battle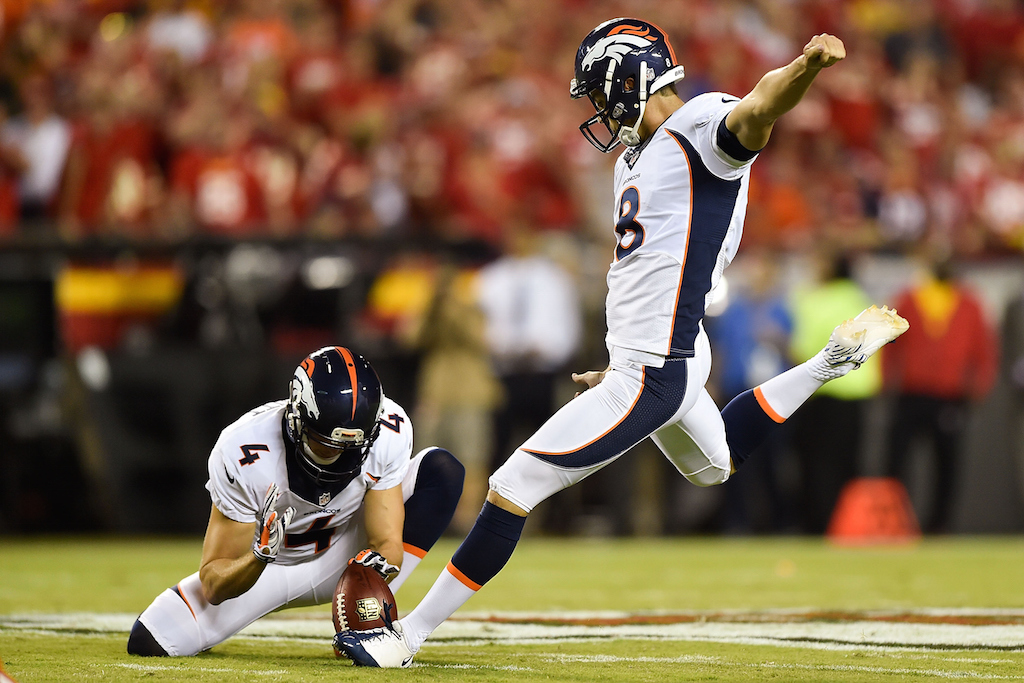 This aspect of the game gets little attention, but it has a significant affect on the outcome of nearly every NFL game. Simply put, the Broncos will need to be flawless in this phase of the game if they are going to surprise the professional sports world and upset the Panthers in Super Bowl 50. Their kicker, Brandon McManus, is one of the league's best, but it's their punter, Britton Colquitt, who may play a more pivotal role in the outcome of this game.
Colquitt will be tasked with attempting to limit the success of Carolina punt returner, Ted Ginn Jr., who is a threat to score every time he touches the ball. If the Broncos can win the field position battle on special teams, their chances of bringing the Lombardi Trophy back to Denver will increase exponentially.
5. Keep Carolina quarterback Cam Newton off balance
For the Broncos to have a fighting chance in Super Bowl 50, they cannot allow Panthers quarterback Cam Newton to beat them singlehandedly. The best way to keep that from happening would be for them to keep Newton off-balance by putting consistent pressure on the 26-year-old signal caller and throwing a wide variation of looks (defensive fronts and coverages) at the Carolina offense. If Newton gets comfortable early, it could be a long day for the Broncos.
Statistics courtesy of Pro-Football-Reference.com.