5 Things the Red Sox Need to Go Right in 2015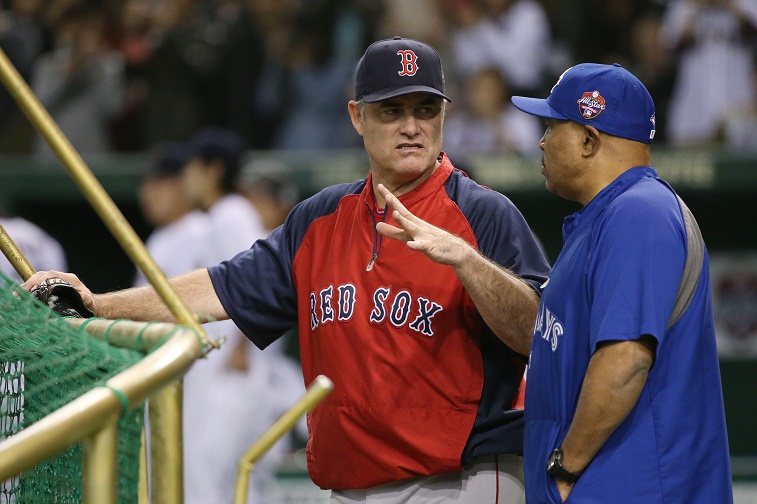 During the Red Sox's World Series run of 2013, everything went right. A rookie manager hit the ground running, veteran starters delivered throughout the season, an unexpected ace emerged from the bullpen, and several role players had career seasons for Boston.
Major League Baseball's brutal law of averages made sure things went the other way in 2014, when the club found itself in last place at the end of the season. Among the many issues with the club, an underachieving core and the failure of top prospects left the team in the AL East cellar.
Several pricey free agent signings and trades later, Boston has a new-look team that could contend for the division title. Here are five things that need to happen for a successful Red Sox season in 2015.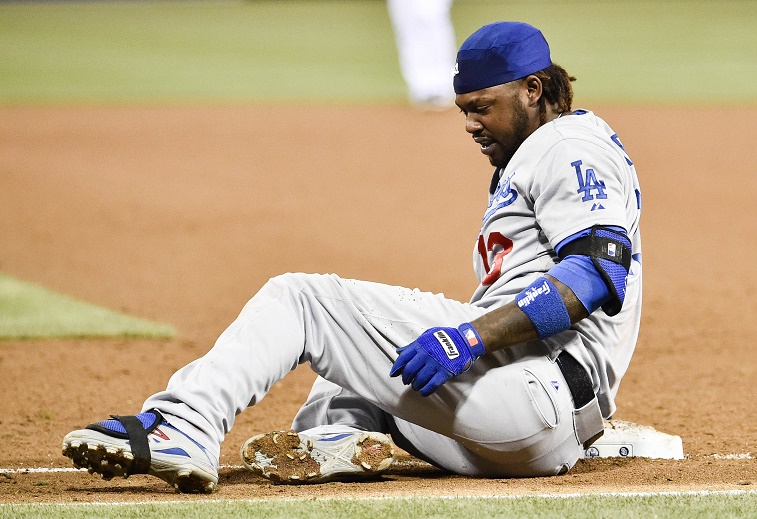 1. Hanley Ramirez learns the outfield
Sure, $88 million for four years of Hanley Ramirez is probably too much, but the contract is already in the books. Boston will hope for productive seasons out of Ramirez, who missed large chunks of 2012 and 2014 to injury. Meanwhile, Ramirez will be learning a new position after closing the book on his career at shortstop.
Though Fenway's left field is by far the shortest in baseball, there are always complexities in learning to play the Green Monster's wall. On the road at Yankee Stadium or other parks with a deeper left, the challenge is different. For a player not known for his jolly, positive presence in the clubhouse, the Red Sox will hope Ramirez's run at outfield goes smoothly or the team could face attitude problems early.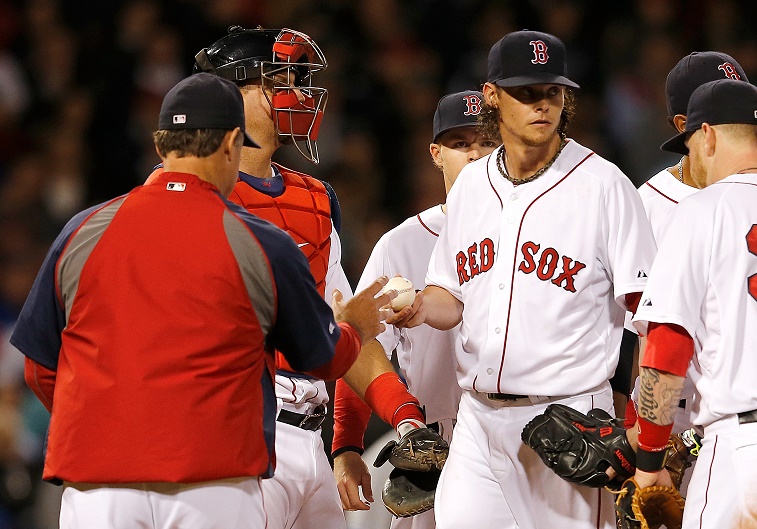 2. Clay Buchholz shines
Who is Clay Buchholz? The ace who has once threw a no-hitter or the punching bag who posted a 5.34 ERA and negative (-1.6) WAR in 2014? ESPN Boston is happy to let you know Buchholz is feeling and looking great in Spring Training, but it's all empty PR boosting until the right-hander gets on the mound and delivers in games that count. As the senior starter and Opening Day pitcher for Boston, Buchholz needs to set the tone and have a solid season. Otherwise, the rotation could quickly become a sore spot for the Red Sox.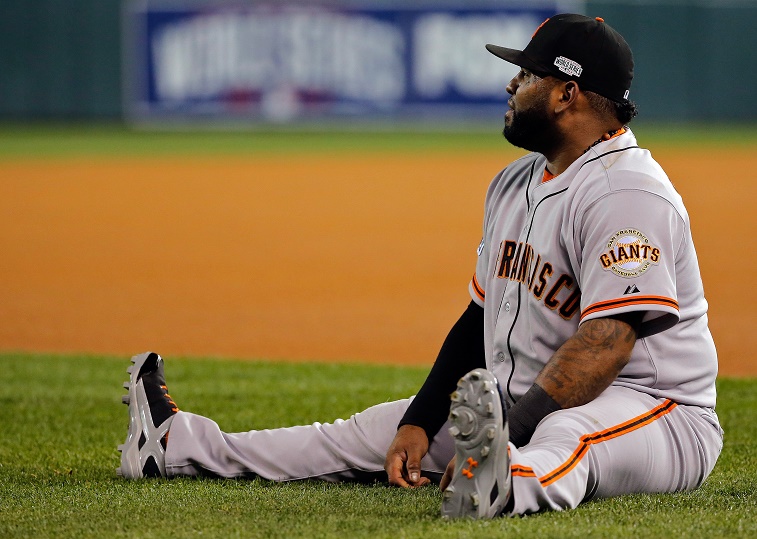 3. Pablo Sandoval keeps his playoff form
When pictures of Pablo Sandoval appearing chubby in Spring Training surfaced on Fat Tuesday, the jokes wrote themselves. The player known as "Kung Fu Panda" never had a slim figure, but the larger concern is whether he will stay in good form in the batter's box. Sandoval posted his lowest on-base percentage and second-lowest slugging percentage during his walk year in 2014. With $95 million invested in the Panda, Boston will hope he has a solid debut season at the plate.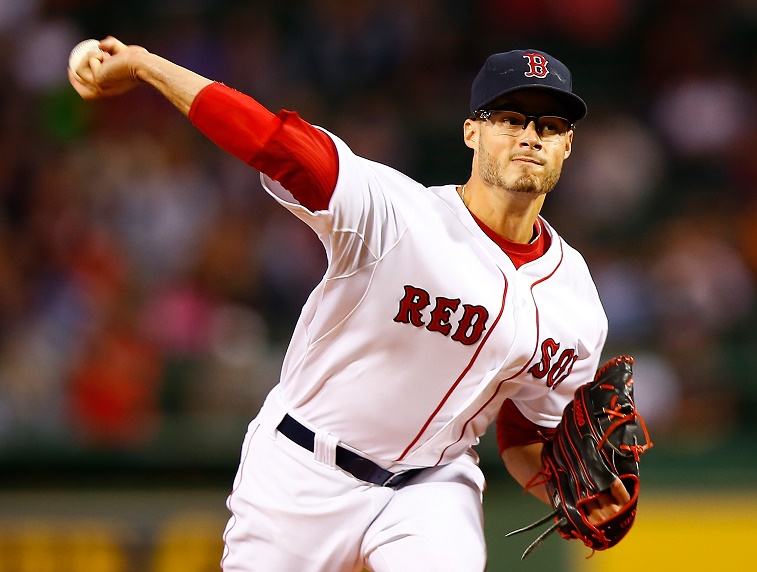 4. A leader emerges on the pitching staff
Who will be the leader of the Boston pitching staff in 2015? With Jon Lester, John Lackey, and Jake Peavy gone, the veteran presence has virtually disappeared from the rotation. In their places are Wade Miley (4.34 ERA for Arizona in 2014), Justin Masterson (5.88 ERA for Cleveland and St. Louis in 2014), and Rick Porcello (3.43 ERA for Detroit in 2014). Mix in Joe Kelly and only Masterson is older than 30 among the new additions.
Young pitching is good, but veteran leadership looms large in MLB pressure cookers like Boston. The pressure will be on Clay Buchholz to regain effectiveness while trying to be a calming presence for the young staff. For a rotation that has a big upside in 2015, the downside is frightening to consider. If the pitching slumps early, second-guessing over Jon Lester's departure will begin.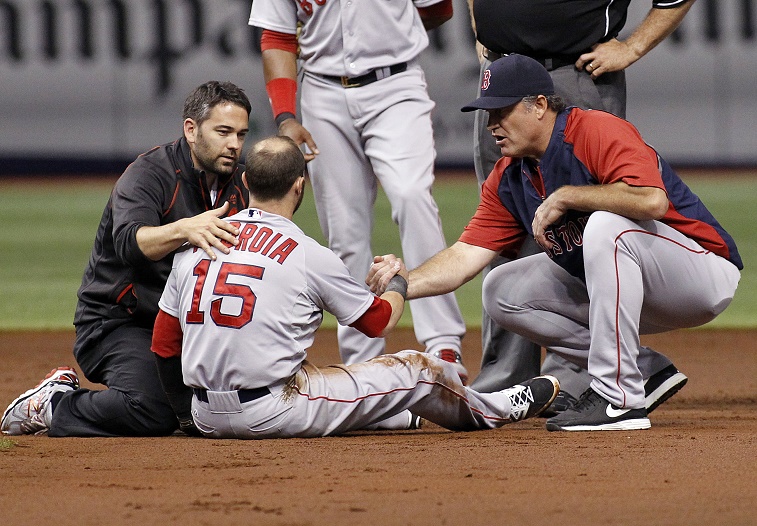 5. Pedroia soars again
With Hanley Ramirez, Pablo Sandoval, and Rusney Castillo (not to mention Yoan Moncada) added to a team that could already score runs, the Red Sox offense shouldn't have any issues in 2015. However, the key to the team is Dustin Pedroia, who is coming off career lows in home runs, batting average, slugging, and on-base percentage in 2014. These problems likely stemmed from a hand injury Pedroia suffered early in the season.
After consecutive offseasons where he had surgery on his left hand, Pedroia, 31, will look to return to form at second base and in the batter's box. With so many new additions to the team, Pedroia's presence and leadership as a position player will be critical to the team's success.