5 Things the Yankees Need to Go Right in 2015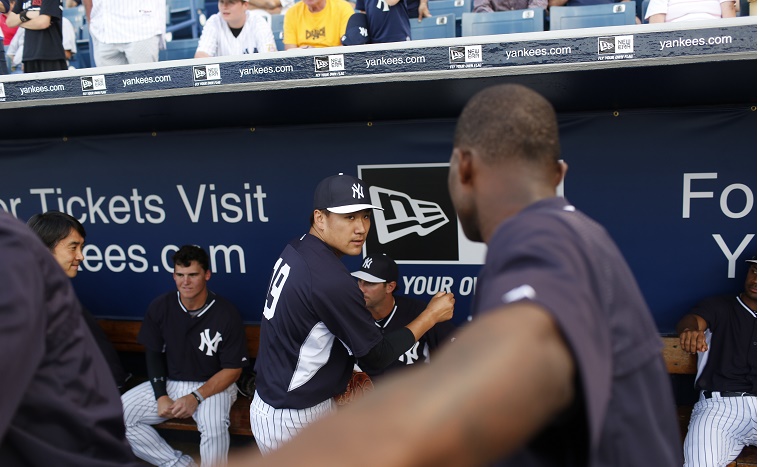 When we outlined the Yankees' biggest needs back in November, we saw a third baseman, middle relief, starting pitching depth, and defense at short topping the list. Yankees GM Brian Cashman apparently agreed. The signings of Chase Headley, Andrew Miller, and Chris Capuano, along with trades for Didi Gregorius and Nathan Eovaldi, patched up some clear holes on the team.
Those moves are the equivalent of fantasy baseball at this point. Looking at the state of the club in Spring Training, the Yankees' fate mostly is tied to the performance of big-contract players, many of whom are returning from injury in 2015. Without a rebound from them and the emergence of new role players, the Yankees could make some of the dismal forecasts come true.
Here are five things the Yankees need to go right to succeed this year.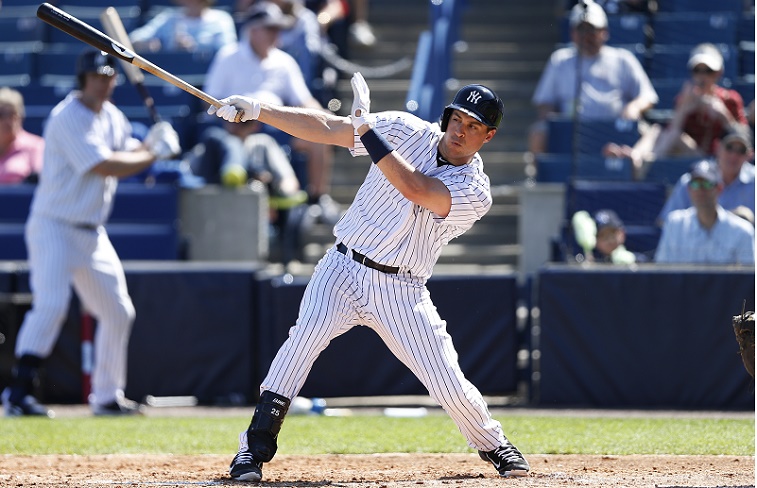 1. Teixeira and Beltran produce
Mark Teixeira, Alex Rodriguez, and Carlos Beltran will earn a combined $58.5 million in 2015, so it's safe to say the Yankees have big cash invested in aging sluggers. What's worse: They all are making comebacks from various injuries and suspensions in 2015.
To fill the leadership void left by Jeter as well as put runs on the board, it is especially important for Teixeira and Beltran to produce. Both switch hitters add length and power potential to the lineup. Their success will also allow Joe Girardi to ignore the A-Rod distraction and slot Tex or Beltran in as DH when they need a half day off.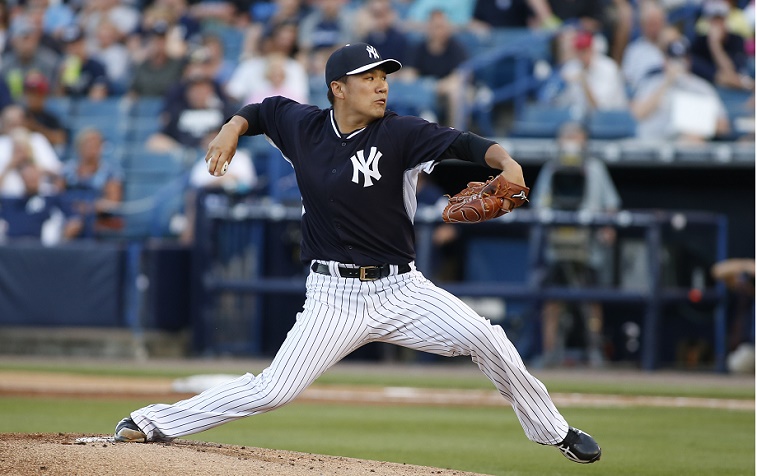 2. The rotation stays healthy
No rotation in baseball has more question marks than the Yankees' squad in 2015. Masahiro Tanaka, the undisputed heavyweight on the team, is hoping his elbow stays healthy and he won't have to undergo Tommy John surgery. If Tanaka goes down, the Yankees have little chance to contend.
C.C. Sabathia (recovering from knee surgery), Ivan Nova (recovering from Tommy John surgery), and Michael Pineda (recovering from multiple injuries), need to return to form to keep the Yankees in games. New York no longer has the luxury of depending on Hiroki Kuroda, who gave the Yankees the most innings of any starter in 2014.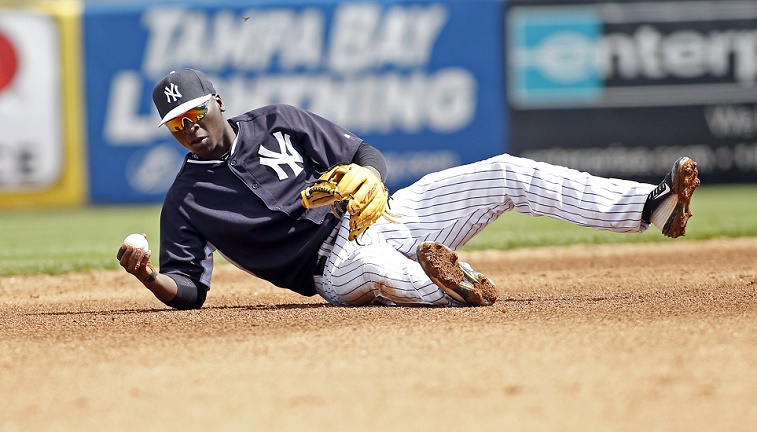 3. The youth movement pays off
While the Yankees of 2009 turned to veterans like Sabathia and Teixeira to return to the World Series, the Yankees of 2015 are turning to young players to inject life into the lineup and rotation. Nathan Eovaldi, acquired for Martin Prado and David Phelps in the offseason, threw an average fastball of 95.7 miles per hour over 199 IP in 2014. His presence will be crucial while Ivan Nova rehabilitates and Sabathia regains his confidence on the mound.
Elsewhere, Didi Gregorius has the monumental task of replacing Derek Jeter at short while Dellin Betances will attempt to take over closer duties for the Yankees after David Robertson's 39-save performance in 2014. The key positions of closer, shortstop, and No. 4 pitcher now belong to players who are 26 or younger. New York's youth movement will have to pay off immediately for the team to succeed in 2015.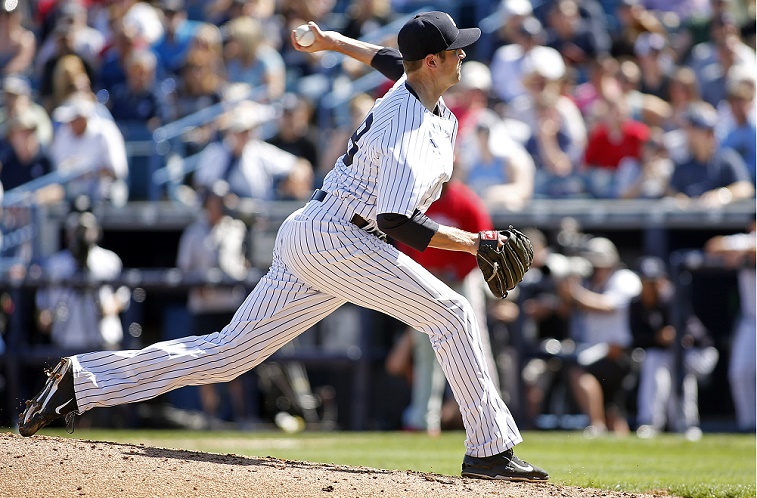 4. Andrew Miller delivers again
The front office took a big gamble by letting David Robertson, a known entity, leave to free agency. New York received a compensation draft pick for its discipline and signed Andrew Miller to serve as the middle-relief bridge to the ninth inning this season.
Miller, who had a sensational 2014 (2.02 ERA, 103 SO, 17 BB in 62.1 IP), will need to maintain his dominant form in 2015. The Yankees hung in the race last season on the strength of solid starting pitching and a lockdown bullpen. Betances and Miller have to protect any lead the offense provides.
5. A clutch hitter emerges
Outside of heroics from late-season arrivals Chris Young and Martin Prado, the Yankees were a dismal bunch hitting in the clutch throughout 2014. Only Derek Jeter (.292), Jacoby Ellsbury (.280), and Brett Gardner (.279) hit for a decent average with runners in scoring position. The Yankees need much more production from the middle of the order to contend.
That places a heavy burden on Chase Headley and Brian McCann as well as Teixeira and Beltran. Though Young is returning as a free agent in a part-time role, Prado and Jeter won't be donning the pinstripes in 2015. Their replacements will need to deliver in the clutch for New York to stay in the AL East race.