5 Things Wrong With the Cleveland Cavaliers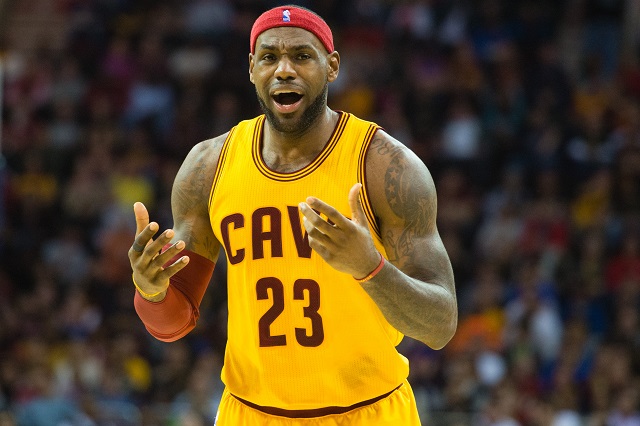 On July 11, 2014, LeBron James shocked and captivated the sporting world with his "I'm Coming Home" treatise for Sports Illustrated. Shortly thereafter, the Cavaliers organization announced that they would be trading first overall pick Andrew Wiggins to Minnesota, in exchange for the services of All-Star forward Kevin Love. In all, Cleveland's total haul was to include the likes of James Jones, Shawn Marion, Mike Miller, and Brendan Haywood, with LeBron James as chief recruiter.
From there, Vegas odd-makers promptly declared the Cleveland Cavaliers as 4:1 favorites to take the 2015 NBA Championship. At the very least, prominent talking heads all seemed to agree that the Cavaliers would emerge as an offensive juggernaut, with Kevin Love snapping off outlet passes, Kyrie Irving running the point, shooters at the ready on the wings, and LeBron James filling the lane for tomahawk jams. In reality, however, Cleveland has sputtered to a 5-5 record, through the first three weeks of the regular season.
If anything, Cleveland is setting itself up as cannon fodder, a team that will get routed in the postseason by a more complete ballclub. To date, this latest version of fantasy basketball may have proven to be another mistake by the lake, for several reasons.
5. Rock star mentality
Prior to the October 30 opening tip-off, a jubilant LeBron James talked up the looming 2014-2015 regular season as "one of the biggest spectacles in the history of sports." For their part, media stalwarts ESPN and TNT had camped out outside of Quicken Loans Arena to further energize the college game day atmosphere throughout downtown Cleveland. The Cleveland Rocks celebration included the likes of Kendrick Lamar, Justin Bieber, and Usher. The game, however, was apparently secondary to the 24-7-365 social media news cycle of the day.
The Cleveland Cavaliers actually went on to lose 95-90 to the New York Knicks. Surprisingly, a listless LeBron James put in a mere 17 points on 5 for 15 shooting, and sleepwalked into 8 turnovers. As a sign of things to come, James blamed his lack of assertiveness upon the enormity of the moment, miscommunications with his teammates, and various off-the-court obligations. Fittingly, Nike went on to blare its "Together" commercial against this backdrop.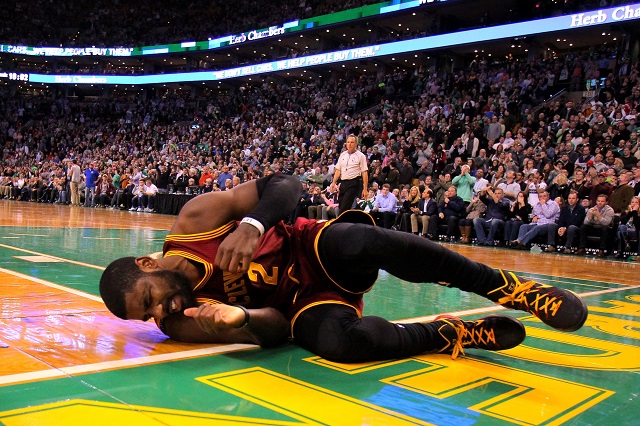 4. Lack of experience

Again, the Cleveland Big Three includes Kevin Love and Kyrie Irving, alongside LeBron James. Love and Irving have never advanced to the NBA Playoffs. If anything, critics of these two have made claims that their All-Star careers were the result of racking up stats for awful teams. Last season, Kevin Love put up 26 points, 13 rebounds, and 4 assists per game for a Minnesota ballclub that went 40-42. Meanwhile, Kyrie Irving was dropping in 22 points and dishing out 5 assists per game, for a Cleveland Cavaliers franchise that went 33-49, and finished third within the Central division. For now, the jury is still out, as to whether James' sidekicks have the mojo to come through in the clutch.
Above it all, has been head coach David Blatt, who is an NBA rookie in his own right. Prior to Cleveland, Blatt made a name for himself in Europe, as a player and coach in Russia, Italy, and Israel. Most recently, Dave Blatt won the Euroleague Championship and Coach of the Year award, as the leading man for Maccabi Tel Aviv. In the NBA ranks, Blatt is an unproven commodity that must earn the respect of multimillion dollar athletes, while also installing his complicated Princeton-based offense.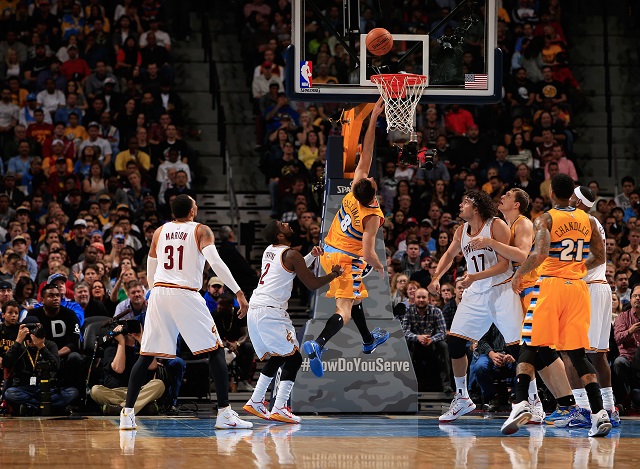 3. Bad defense
As defenders, LeBron James and Anderson Verajao are the only members of the Cleveland rotation that may hope to strike any semblance of fear into the hearts of the opposition. Dion Waiters, Kyrie Irving, and Kevin Love may be described as marginal defenders, at best. At worst, the talented Irving and Love may both be neutralized offensively, by giving up points in bunches at the other end of the floor. The Cavaliers are especially weak in the paint, where 34-year old Brendan Haywood is the only real shot blocker on the roster.
A porous defense will be exposed further in the playoffs against top competition. Without solid help defense, James may also tire himself out on the wing, in one-on-one match-ups. Solid team defense is necessary to grant James the freedom to roam passing lanes for timely steals and fast break leak-outs for highlight reel dunks. At the time of this writing, Cleveland is giving up 104.3 points per game defensively, which ranks as 24th in the NBA.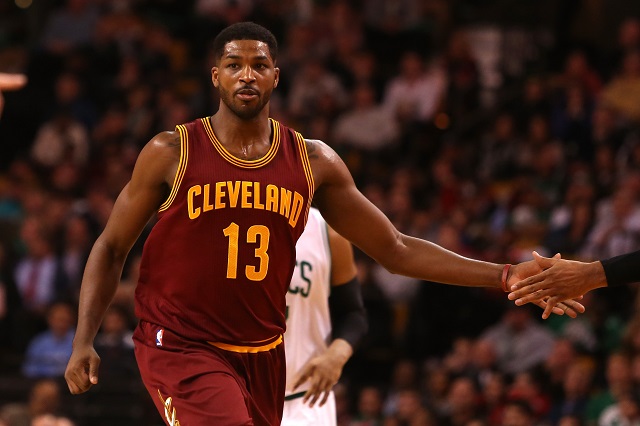 2. Lack of depth
LeBron James, Kyrie Irving, and Kevin Love, were a respective third, fourth, and fifth, in minutes per game played, through the tenth game of this regular season. James has been averaging roughly 40 minutes per game, after apparently returning to Cleveland to ease his own workload. After a recent practice, LeBron James did complain that the heavy minutes for the big three have come at the expense of developing reliable bench productivity. For his part, head coach David Blatt fired back that he was modeling substitution patterns after James' earlier career stints.
In any event, the 2014-2015 Cleveland Cavaliers lack any semblance of balance, with James, Love, and Irving taking up the majority of the minutes and literally being forced to produce. Outside of the big three, Dion Waiters has been the only wing player on the roster capable of providing a spark and creating his own offense. Interestingly, veterans Mike Miller, James Jones, and Brendan Haywood have failed to crack the rotation, and languish at the far end of the bench.
On November 19, James's nemesis, the San Antonio Spurs, put together another clinic on how to beat the Cleveland Cavaliers. For their 92-90 victory, the Spurs collapsed upon James and swung the pressure over to his supporting cast. James responded with 15 points upon 6 for 17 shooting and 9 assists. Anderson Verajao was actually the leading scorer in this game, with 23 points.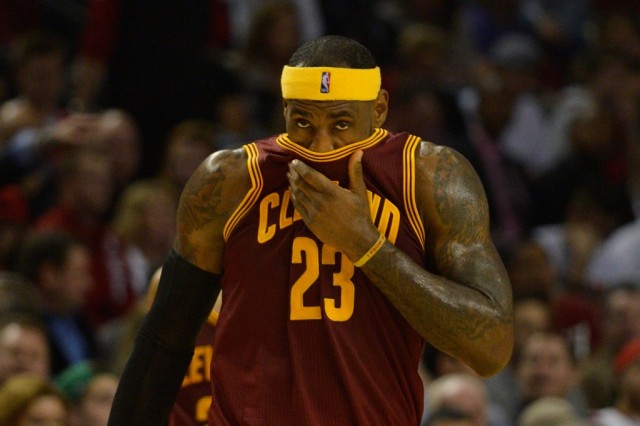 1. An unassertive LeBron James
Diehard hoops fans will never be totally satisfied with LeBron James, until the man apparently flips on the light switch, and works to dominate all phases of the game at all times. As a physical specimen, LeBron James combines Karl Malone's body, Michael Jordan's agility, and Magic Johnson's vision, within one imposing package. With two NBA titles already to his name, James obviously returned to Cleveland with the intent of bringing a championship back home to Northeast Ohio, and further burnishing his legacy as one of the greatest competitors of all-time.
Despite this storybook narrative, LeBron James has literally disappeared for maddening stretches of time in Cleveland. Again, on opening day, a complacent James racked up 8 turnovers against the New York Knicks. The following week, on November 5, Cleveland fell 102-100 to Utah, in a game that featured Kyrie Irving dropping in 34 points and 0 assists, as a point guard.
Rather than floating out into space, an assertive LeBron James must take the reins and assume command of this ship. The Cleveland Cavaliers will only go as far as LeBron James takes them.