5 MLB Players Who Will Be Remembered for Drug Scandals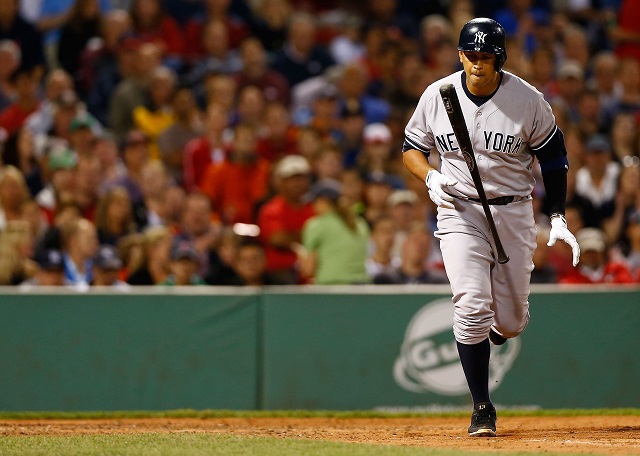 Do you miss Alex Rodriguez? It was easy to forget, particularly when anyone talking about the Yankees was talking about Derek Jeter, but the New York Yankees third baseman was suspended for the entirety of the 2014 season due to his involvement in the Biogenesis performance-enhancing drugs scandal. While A-Rod came back for an impressive 2015 campaign before retiring last year, it's clear the league cannot control doping in the sport, even with harsh penalties against its players.
This problem has highlighted the dishonesty of athletes who want to have an upper hand on their competitors and cheat the game for better statistics and bigger contracts. There's been a tough debate about how these cases should be handled. For now, the MLB is hitting its players where it hurts: with long suspensions, which also affect them financially.
A-Rod isn't the first person to be the focus of this type of media storm (although he is probably the only player to come back to an organization that reviled him and actively contribute to their most recent playoff run). There have been many PED controversies in recent years, but these five high-profile players linked to the scandals have given some much-needed attention to the issue. Here, we remember the seedier side of America's pastime. The following list is not ranked in any way.
1. Barry Bonds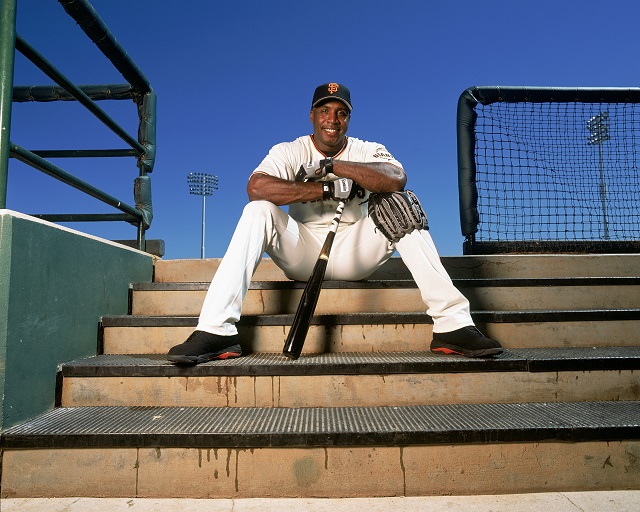 Former San Francisco Giants slugger Barry Bonds was riding high after he broke two previously unbeatable MLB records: most career home runs (762) and most home runs in a single season (73). But when his personal strength trainer from BALCO (Bay Area Laboratory Co-operative) was indicted by a federal grand jury for supplying steroids to several baseball players, Bonds was forced to testify during the investigation in 2003.
After he repeatedly denied knowing that he took illegal supplements, prosecutors indicted him in 2007 with obstruction of justice and making false statements. Bonds was convicted in 2011 on the obstruction charge, which was upheld in 2013. As a result, he was sentenced to 30 days of house arrest and two years of probation. Meanwhile, Bonds did not get elected to the MLB Hall of Fame in his first year of eligibility.
2. Roger Clemens
Seven-time Cy Young Award winner Roger Clemens got into deep trouble when his former trainer Brian McNamee testified that he had regularly injected the pitcher with steroids. The testimony was given in the Mitchell Report, an MLB-commissioned inquiry into the use of the illegal drugs in professional baseball.
Clemens denied the allegations under oath before Congress in 2008, saying he never took PEDs. This led a federal grand jury to charge him with six felony counts in 2010, involving obstruction of justice, perjury, and making false statements. He pled not guilty. The former player was eventually acquitted in 2012 due to misconduct by the prosecutor, who showed inadmissible evidence to the jury.
3. Mark McGwire
Before Barry Bonds won the single-season home run title, St. Louis Cardinals slugger Mark McGwire broke Roger Maris' old record in 1998 with 70. When he accomplished the feat, it fueled public rumors about his alleged steroid use and spawned questions about how he got so big and strong.
McGwire denied the allegations but did admit to using Androstenedione, a testosterone-boosting pill that was not banned in the MLB at the time. He maintained his position on illegal PEDs for several years and even avoided questions about it during a 2005 congressional hearing on the matter.
It wasn't until 2010 that the former player admitted in a statement that he did in fact use steroids while he chased the home run record.
4. Manny Ramirez
Manny Ramirez had a great ride with the Boston Red Sox and was the 2004 World Series MVP. He was also a 12-time All-Star, but his MLB career didn't end under the best circumstances. During his short tenure with the Los Angeles Dodgers in 2009, Ramirez was suspended for 50 games for taking the women's fertility drug human chorionic gonadotropin, or hGC, which is used to restart the normal production of testosterone following a steroid cycle.
Then, in 2011, he faced a 100-game suspension while with the Tampa Bay Rays for violating MLB drug policy for a second time, but instead decided to retire. Ramirez eventually came back to baseball in 2012 for a very brief run with the Oakland Athletics, but had to serve a reduced 50-game suspension before he even saw the field.
5. Andy Pettitte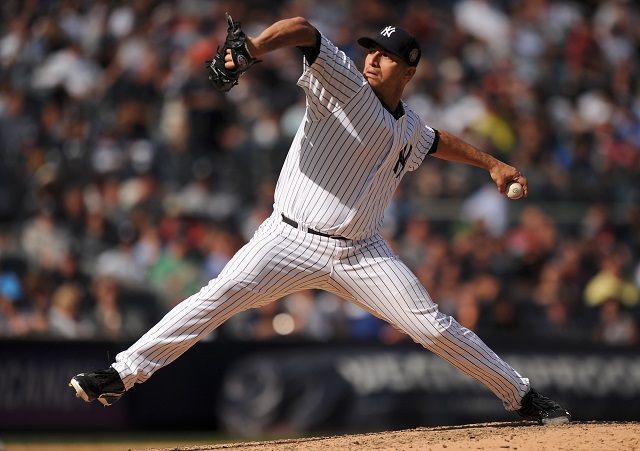 Former New York Yankees and Houston Astros pitcher Andy Pettitte was another casualty of the Mitchell Report, as he shared the services of trainer McNamee with Clemens. But he claims that he used human growth hormone in 2002 and 2004, a substance that wasn't banned by professional baseball until 2005.
Pettitte was a significant part of baseball's PED controversy because he testified that his former Yankees teammate Clemens told him he had also received injections of HGH, a detail that McNamee corroborated. Clemens ducked those allegations by saying Pettitte "misremembered" their conversation. Nevertheless, this aspect played a big factor in the Clemens trial. Pettitte played baseball until officially retiring in 2013.