5 Waiver Wire Pickups For Your Fantasy Football Team in Week 7
Another week of the 2019 season has wrapped up, which has made the picture a little clearer for the playoff picture in fantasy football that featured several standout performances. As always, there are several players available on the waiver wire that could help your team get that extra boost towards the postseason. Here are a few that you need to target ahead of Week 7.
5. Demaryius Thomas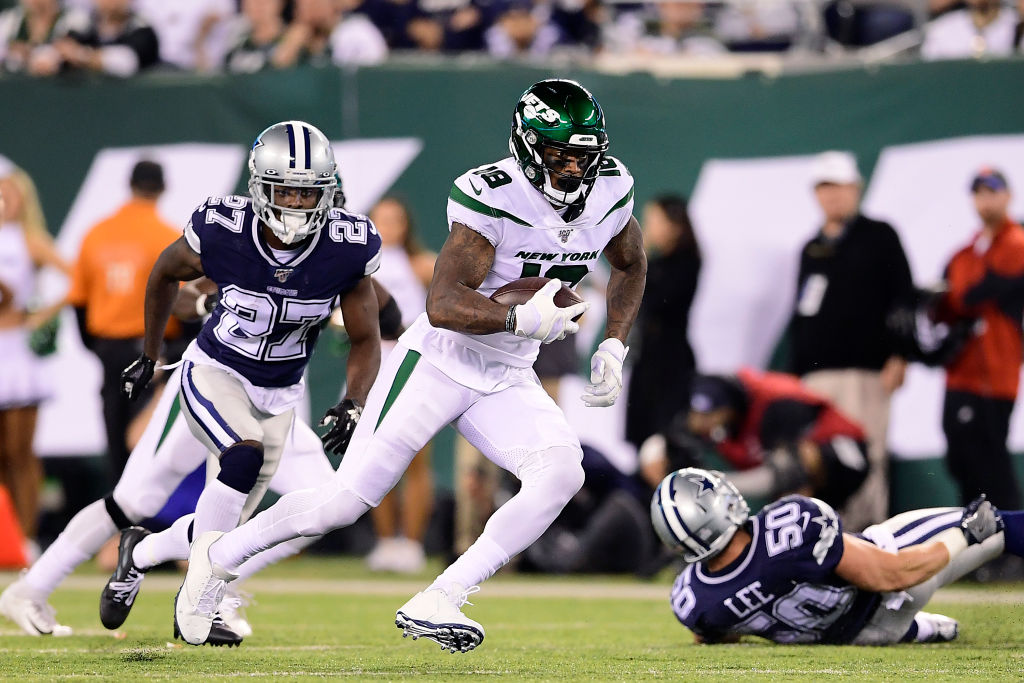 ESPN: 3.6% OWNED

It has been a struggle to depend on any pass-catching option with the Jets this season, but the return of Sam Darnold has given that group some viability. The former Pro Bowler falls into that category as he finally looks to be healthy as he posted back-to-back productive games with a total of eight catches on 14 targets for 109 receiving yards over that span.
This isn't to say that Thomas will immediately become a huge fantasy asset, but he could quickly step in as a reliable option in the Jets' passing game that may put up consistent numbers from this point forward. If anything, the veteran wideout is certainly worth taking a flyer on even with a tough Week 7 matchup at home against the New England Patriots ahead.
4. Sam Darnold
ESPN: 8.0% OWNED
 
Following a four-week absence due to mono, Darnold made his return to the field in a big way by putting up a strong performance as he completed 23-of-32 passes for 338 yards with two touchdowns for 19.6 fantasy points. It was a solid outing against the Cowboys, who have one of the better defenses in the league that he was able to make plays down the field.
Although Darnold was out four a month, it's quite surprising to see him not at least stashed more on fantasy owners bench. If you need more depth at the quarterback position, he fits the bill to provide just that. At the same time, it's hard to recommend starting him against a Patriots defense that just put up 28 fantasy points against Daniel Jones and the New York Giants.
3. Kirk Cousins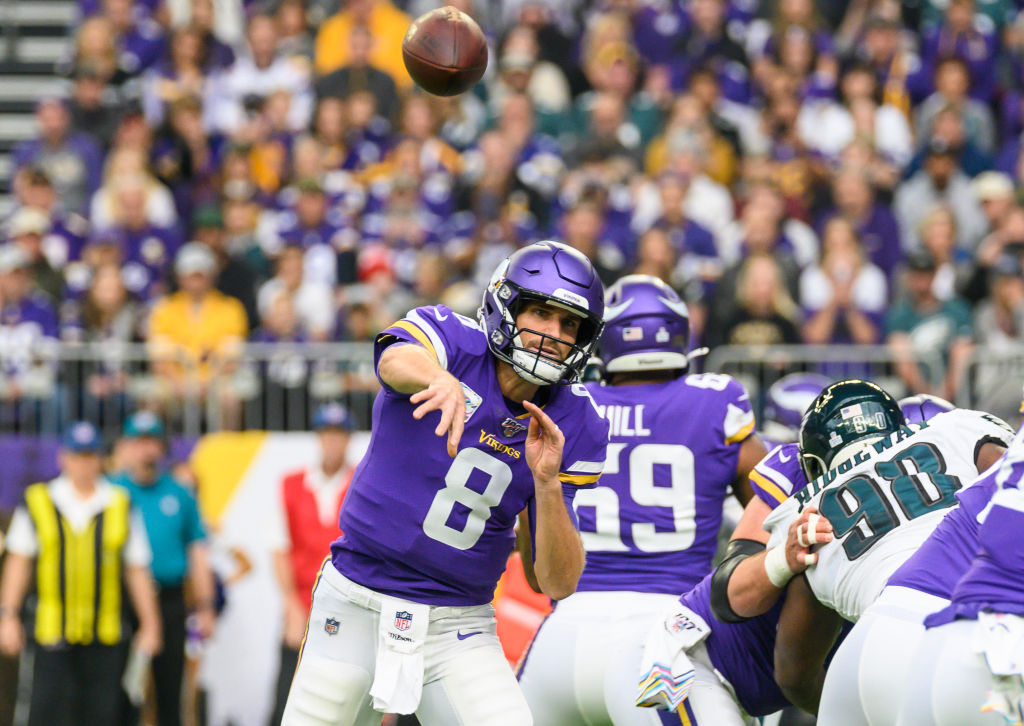 ESPN: 26.4% OWNED

It has been a roller-coaster-type season for Cousins, to say the least, as he has struggled to find any consistency throwing the ball. He appears to have found that over the last two weeks, becoming one of the most productive quarterbacks in the league during that span as he has tallied back-to-back 20-point fantasy outings.
Cousins looks to have taken the criticism to heart as he has put together a pair of games with more than 300 passing yards with six total touchdowns over that stretch. There was never a question that he couldn't produce; it was a matter of him taking more throws down the field utilizing his elite receiving talent in Stefon Diggs and Adam Thielen. Cousins won't put these types of numbers every week, but he's without a doubt a player you should go nab if he's available in your fantasy league.
2. Auden Tate
ESPN: 21.4% OWNED

The Cincinnati Bengals have become a train wreck over the first six weeks of the season as one of two winless teams. It hasn't been a total wasteland for the Bengals as the team has some offensive bright spots that fantasy owners can utilize.
Tate falls directly into that category as he has benefitted from an increased role with A.J. Green out as he has put up back-to-back double-digit fantasy point outputs. He has eight catches on 18 targets for 117 yards and a touchdown over the last two games.
Tate is coming off his best performance of the season, posting five catches on 12 targets with 91 receiving yards. Cincinnati may be an offensive mess, but it's clear that the second-year wideout has a considerable role.
1. Hunter Henry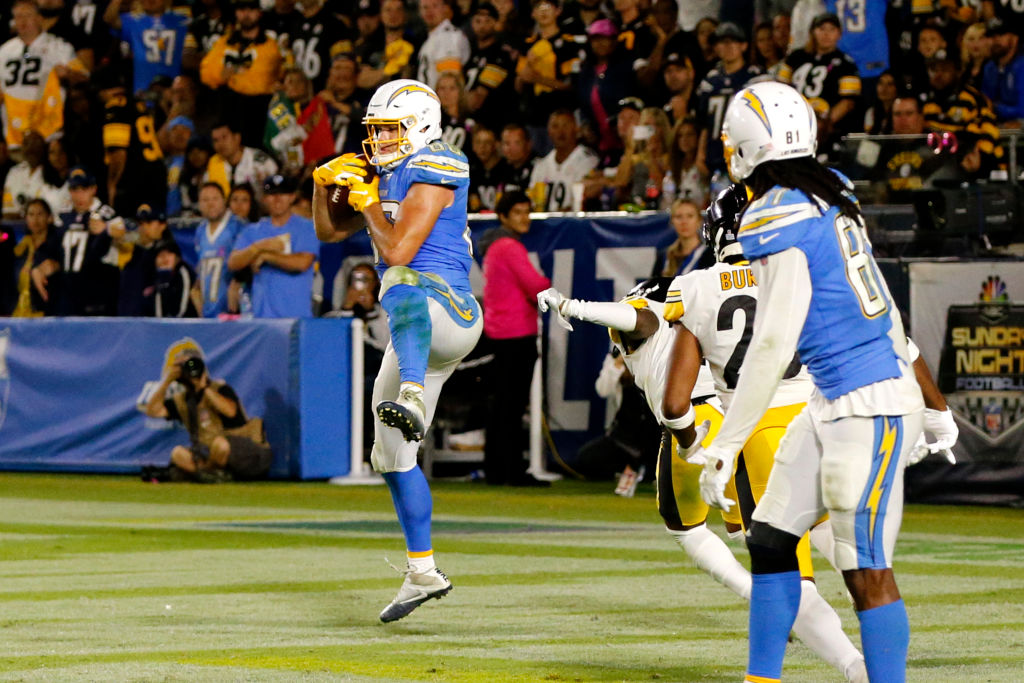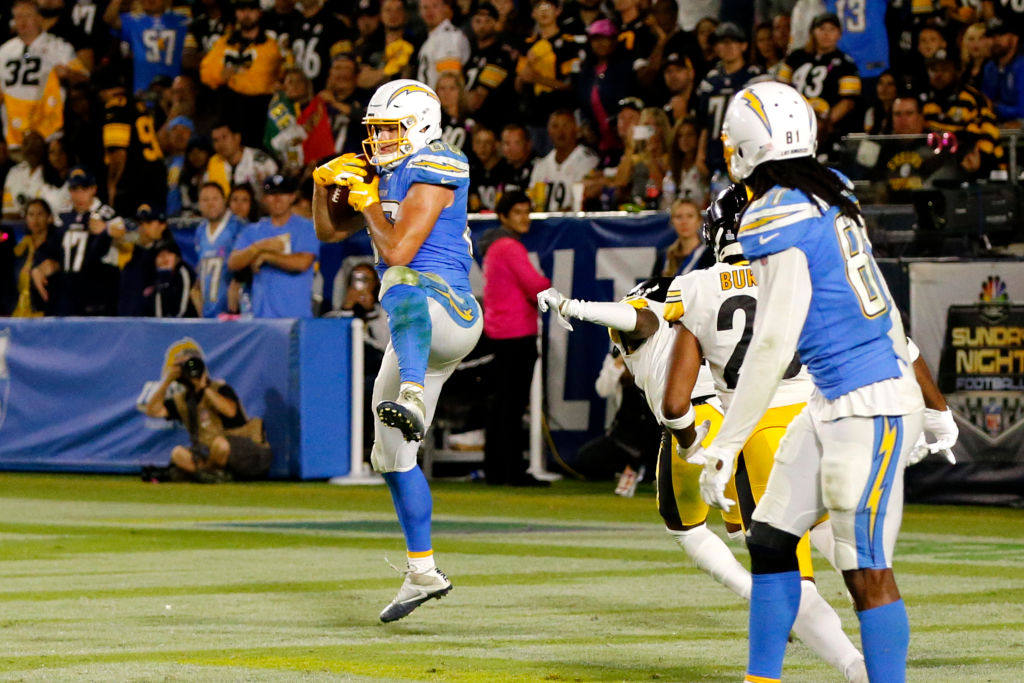 ESPN: 54.3% OWNED
Among the players on the list, this is the most puzzling as Henry is one of the most productive tight ends in the league when healthy. Granted, he had missed the last four games due to injury; it was expected that he would make his return at some point early in the season.
Henry showcased his ability in a significant way against the Pittsburgh Steelers, putting up eight catches for 100 receiving yards and a pair of touchdowns. If somehow Henry is available on the waiver wire, quickly snag him as he has the potential to be a major fantasy factor from this point forward.