5 Ways A-Rod Could Win Back Yankees Fans in 2015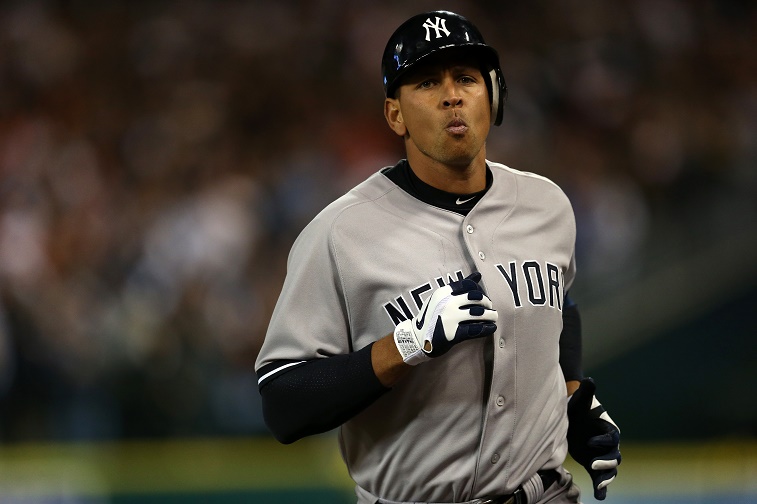 Ahead of his attempted comeback to Major League Baseball in 2015, Alex Rodriguez released a handwritten apology letter to Yankees fans. In five paragraphs of relatively neat penmanship, A-Rod addressed both his past actions and how he imagined fans would take the note:
I accept the fact that many of you will not believe my apology or anything that I say at this point. I understand why and that's on me. It was gracious of the Yankees to offer me the use of Yankee Stadium for this apology, but I decided that next time I am in Yankee Stadium, I should be in pinstripes doing my job.
There is nothing A-Rod can say to win back Yankees fans. However, there are some things he can do to win something approaching respect from a fan base that soured on him years ago. Here five ways Rodriguez could get Yankees fans on his side in 2015.
1. Stop talking
Rodriguez was spot-on when he said fans would not believe anything he said, but he could have gone a step further. Yankees fans — along with most everyone else in baseball — are tired of hearing A-Rod speak on any subject. In contrast to the famously unquotable Derek Jeter, Rodriguez's meetings with the press usually end badly. His only option is to cease talking to the press unless he is providing mundane comments on the action between the lines. Coupled with a positive demeanor and decent on-field performance, this approach could win him back fans.
2. Hit for power
In the A-Rod comeback of 2015, singles aren't going to win the former slugger any fans, even if he manages to hit for a high batting average. A-Rod's only hope to bring cheers on the field is a rash of power hitting, especially in the clutch, because that's what $20 million players do. Coming back from a lengthy suspension at age 39, the chances are low he can pull off such a performance, but that is the situation in which he has placed himself. Choosing to return to baseball at his age, physical condition, and level of standing in the league, A-Rod has to perform or disappear from the game.
3. Be the first at the ballpark
A-rod's off-the-field antics have annoyed fans for years. It would be a smart move to see him at the ballpark first thing every day, signing autographs and generally staying out of the spotlight, where he has led himself astray in the past. It may go against everything that makes A-Rod who he is, but being a selfless player who puts the Yankees first will get people cheering again, especially casual fans who go to the ballpark once or twice a year with their families. Being a player famous for publicity efforts, Rodriguez could consider it a word-of-mouth campaign.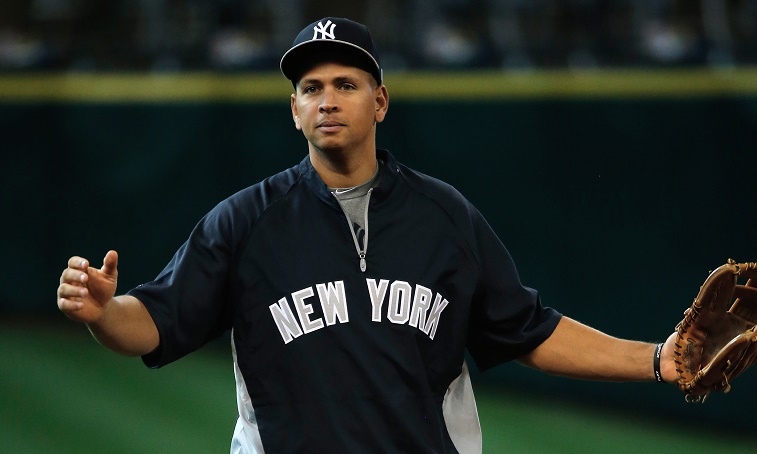 4. Tone down the body language
A-Rod is famous for his exaggerated body language on the field. He can be seen mugging throughout the course of the game, reacting in the extreme to each and every event. Though fans tolerated these shenanigans during his great years, Rodriguez has become akin to the relative whose obnoxious behavior is no longer welcome at family parties. It may be difficult to make this change, but A-Rod should go out of his way to tone down the body language and act like, say, a 39-year-old designated hitter who hit .244 in his last season on the field.
5. Retire early
Yankees fans join much of the world in believing A-Rod is an egomaniac who only cares about his image and bank account. Should his comeback fail, the only way Rodriguez could change this perception would be retiring early. A-Rod's standing would skyrocket from such a classy, team-first move. After watching more respected greats wear out their welcome at the end of their careers, Yankees fans would truly appreciate the gesture and see its tangible effects in a freed roster space, as well as an extra $20 million to spend on payroll. Though the odds are impossibly long, A-Rod's story could very well end on a positive note.