5 Worst NFL Injuries This Season
The long road to the Super Bowl has finally been paved, and on February 2, we'll see the finale. But it hasn't come without consequences: NFL players have collectively sustained more than 1,300 injuries in the 2013-2014 season, and only time will tell if that tab will increase this Sunday when the Seattle Seahawks and Denver Broncos face off for the title. Here's a breakdown of some of this season's worst injuries, as tallied by SimpleTherapy.
1. Knee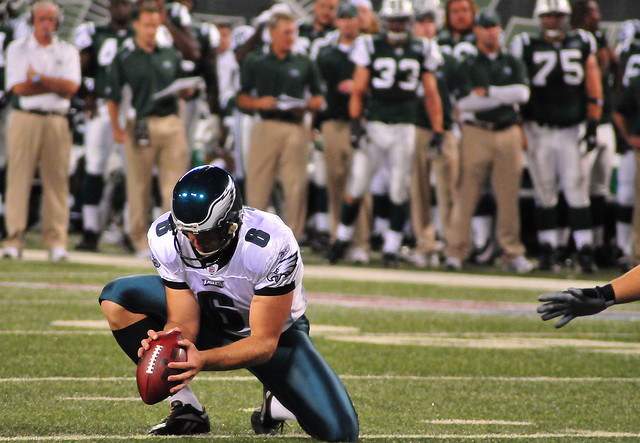 At approximately 300 injuries thus far, knee injuries were the most common in the 2013-2014 season; accounting for 22.3 percent of all injuries. This statistic isn't limited to this season, though: knee injuries are some of the most common ailments in the NFL due to the variety of starts, stops and pivots that the average football player does over the course of his lifetime. As with most knee injuries, damage to the medial cruciate ligament, posterior cruciate ligament, and anterior cruciate ligament — the primary ligaments injured during football — require concerted efforts in rehabilitation and conditioning to bring a player back to competitive strength.
2. Ankle
Like injuries to the knee, ankle injuries can range from minor to severe. Though sprains are common in the NFL — and some might say, minor — they can recur and be a great source of aggravation to a player. Indeed, with more than 205 ankle injuries this season, they are one of the NFL's more "commonplace" injuries due to, among other things, the physics of tackling and falling.
3. Upper leg
At 155 this season, injuries to the upper leg accounted for 11.5 percent of all NFL injuries. Broken down, the "upper leg" is defined as follows: hamstring, thigh, quadriceps, and "other." Hamstring injuries make up 96 of these injuries — the clear majority — but the complete statistic goes to show how many injuries are sustained below the waist. Most commonly, these injuries arise from tackles or falls.
4. Shoulder
In a sport with a variety of arm motions, and where throwing and catching have a significant role, it's no wonder that there were some 116 shoulder injuries this NFL season. Since shoulder health is essential for the range of motions required by an NFL player, injuries to this part of the body can cause severe setbacks for any player, regardless of position.
5. Head
One of the most highly contested issues surrounding football remains the issue of head injuries, and numbers don't lie. Despite wearing highly protective gear, NFL players sustained 96 head injuries to the head this season — a whopping 87 of them concussions, or "minor trauma caused to the brain caused by a blow to the head." Still, the NFL has made efforts to improve their response to head injuries, and players now have to pass a variety of coordination tests in order to return to playing status post-concussion.