The 7 Worst Team Names in NBA History
While the NBA is loaded with cool team nicknames, there's also plenty of names that are just flat-out bad; names that should never have been, names that still shouldn't be, and some that were recently changed will all make this of worst team names.
Unfortunately, even one of the most well-known and talked about teams in the NBA finds themselves on this list. With that said, let's look at the seven worst team names in NBA history, starting it off with a team who made a move just a few seasons ago.
1. Brooklyn Nets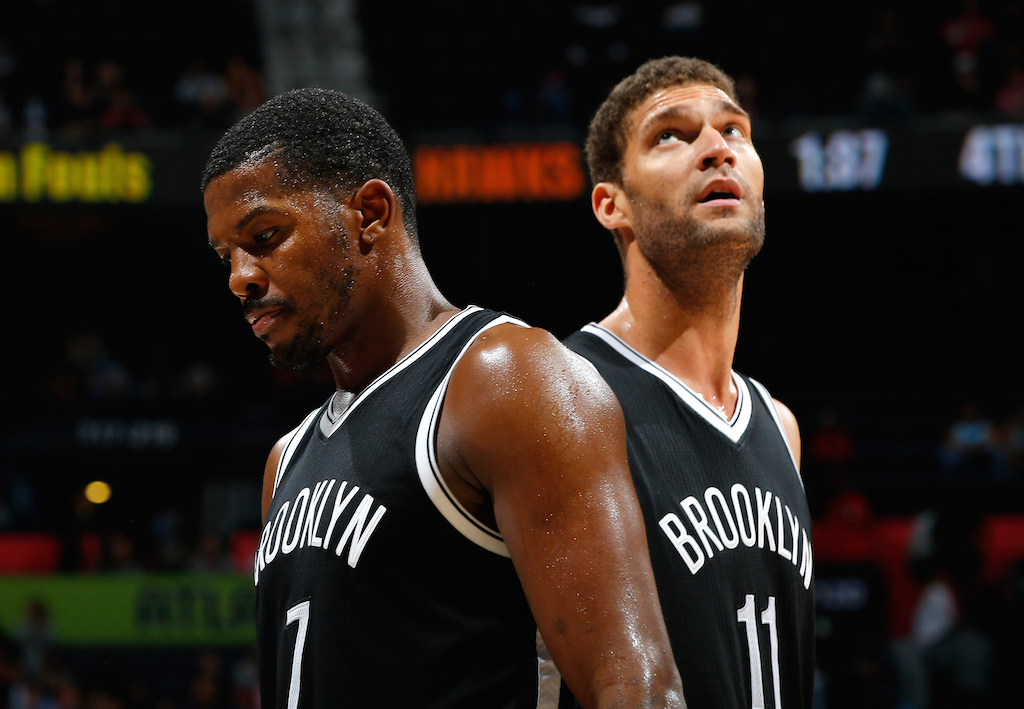 Or New York Nets, or New Jersey Nets, if you'd like. No matter the version, the Nets just don't work for us as the name of an NBA team. It's almost like someone was walking around a basketball court, couldn't think of a team name, looked up, saw a net, and made the decision.
But really, the Nets could use a new name, and when they made the move to Brooklyn, we had our fingers crossed that it would involve a name change, but of course the name stayed the same. The Nets are still the Nets, and it's probably something that won't change anytime soon. Hey, At least they never became the Swamp Dragons.
2. Los Angeles Lakers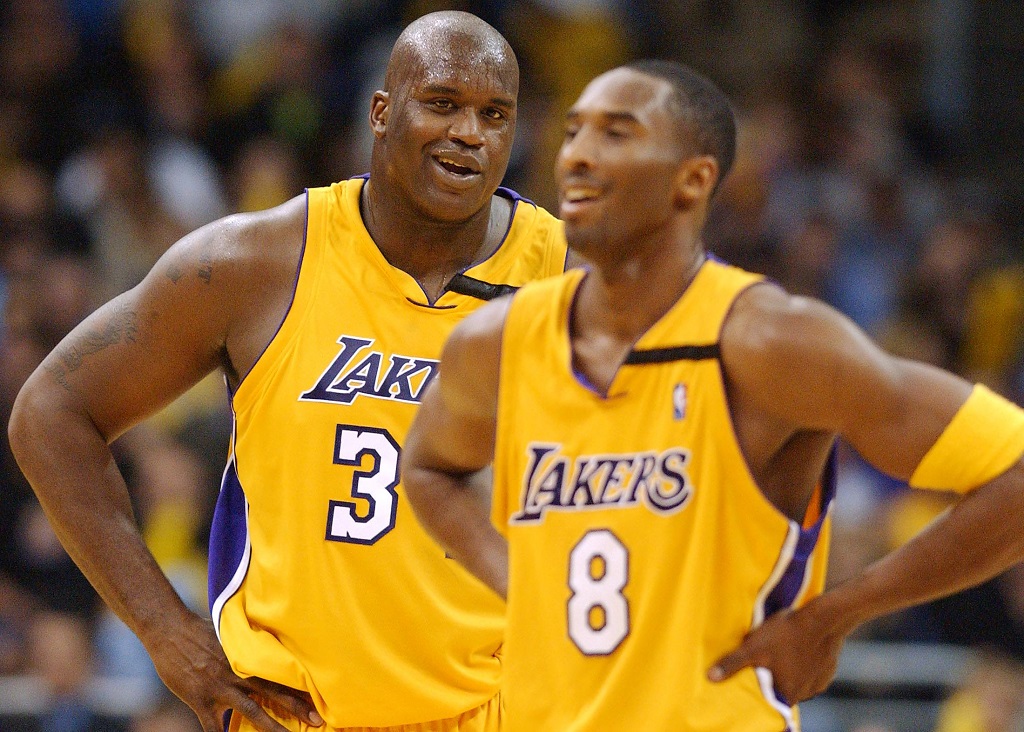 Don't get us wrong, if this were still the "Minnesota Lakers" it would be one thing, but the team moved from Minnesota before the 1960 season. Los Angeles decided to hold on to the Lakers nickname though, which doesn't make a lot of sense.
There are so many things you could associate a team name with in Los Angeles — all work better than the "Lakers." At this point, it's never going to (and probably never should) change, but that doesn't mean the name fits the area at all.
3. Providence Steamrollers
The Steamrollers were one of the original 11 NBA teams. Not that it really matters, because the name is literally ridiculous. Obviously, the Steamrollers are no more, but that doesn't mean we can't look back at them during their three NBA seasons and give them the Dikembe Mutombo finger wag.
It's hard to be a fan of a team who's named after heavy machinery that flattens things. We get the whole idea of "steamrolling" opponents, but they were actually pretty terrible during their three NBA seasons.
4. New Orleans Pelicans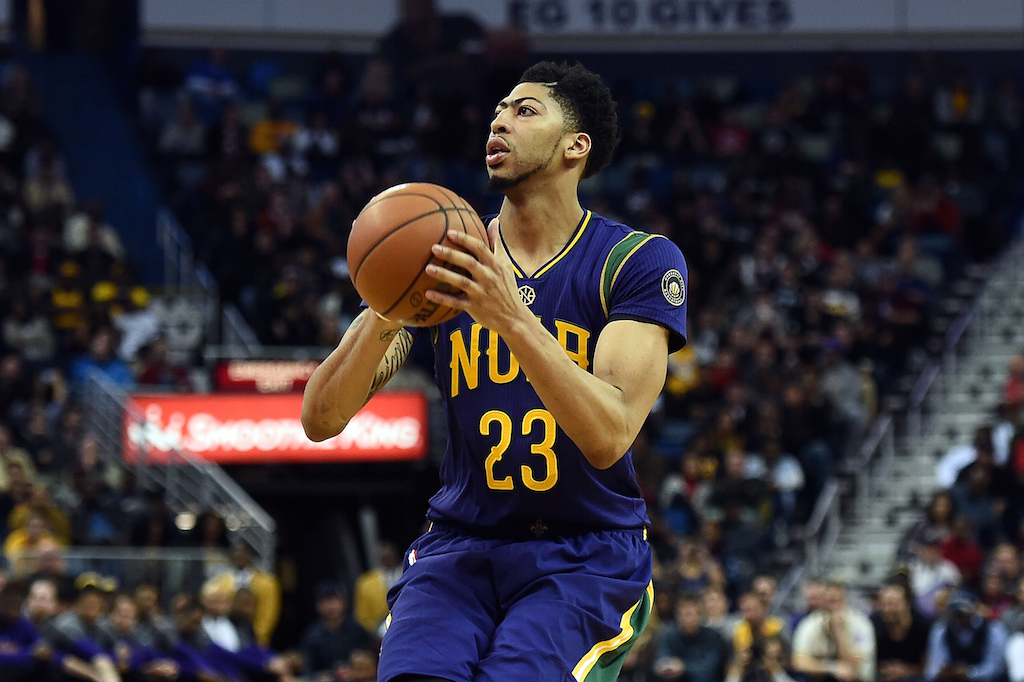 Speaking of New Orleans… But seriously, this name is a bad one. When it was first released back in 2013, it was hard to believe the actual winning vote went to "Pelicans." It may make for a pretty cool looking hat, but not so much for a team name in general.
New Orleans is known for a lot of things, but Pelicans aren't one of them (as far as we know). It's too bad the "Ragin' Cajuns" is already a college basketball team name, because the New Orleans Ragin' Cajuns would feature some gear that fans of any NBA team would jump at the opportunity to buy.
5. Utah Jazz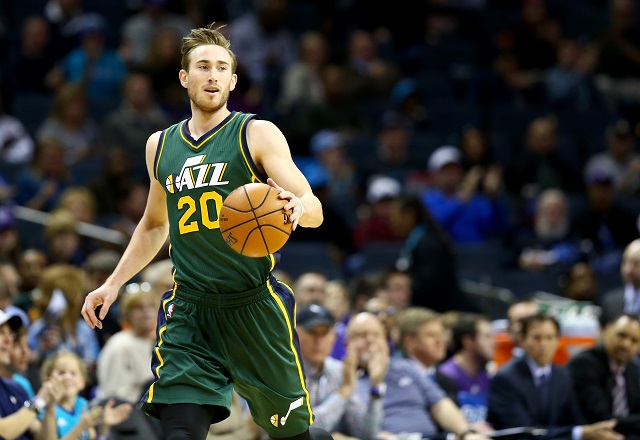 If the team was still in New Orleans, where they were founded back in 1974, this would be a great name. Unfortunately, they aren't, as they moved to Utah in 1979. When the team moved there, they should have left the name behind, because the "New Orleans Pelicans" would be much better as "New Orleans Jazz" once again.
While we remain hopeful that this will still happen, it seems pretty unlikely. We don't have many recommendations for a new name, but something has to change here.
6. Washington Wizards
Maybe we're one of the few people out there who actually liked the name "Washington Bullets," but apparently quite a few other people didn't. Now, the team is the Wizards, and it's not good.
This makes us think of a youth sports team, like a peewee football team. While the team has done a great job of making it as far from childish as possible (and not putting an image of an actual wizard on their jerseys), it doesn't change the fact that this name isn't good.
7. Charlotte Bobcats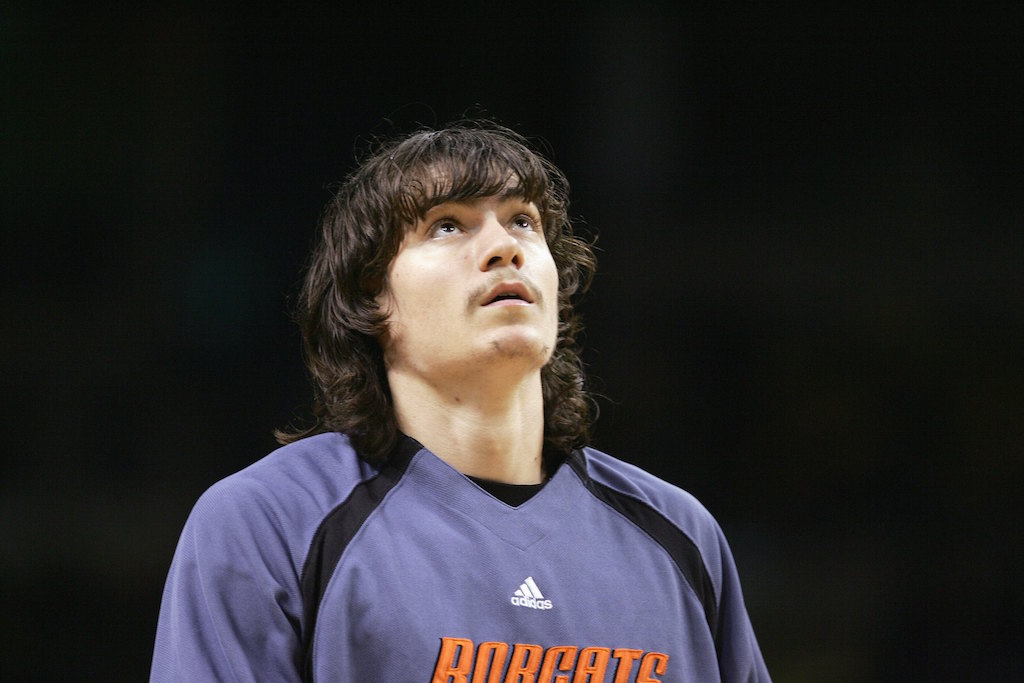 When basketball was returning to Charlotte and the vote went out to name the new team, the fans chose "Bobcats." Charlotte could have gone so many routes, such as Dragons and Flight (also odd). Instead they chose an indigenous cat.
Fortunately, things worked out for the best as New Orleans changed their name to Pelicans, meaning that the name "Hornets" was available again. As we know, Charlotte jumped at that opportunity, thanks to Michael Jordan, and the team is now known as "Buzz City" once again. All is right in Charlotte for their NBA team.
Statistics courtesy of ESPN and Basketball-Reference.