5 Young NBA Players Primed For Stardom
For NBA franchises, acquiring premium young talent is a must and the key to building a winning team that can compete for a long time. There are plenty of impressive top young players that have entered the league over the past few years that have performed quite well to start off their young careers. We're here to point out five young, up-and-coming pro players that have a strong chance to improve and reach All-Star or/and Star status once they put all the pieces together in their game. Apologies to Bradley Beal, Jabari Parker, Rudy Gobert, and Eric Bledsoe, who are also players to watch out for.
(Note: The list of players doesn't include up-and-coming rookies entering the 2015-2016 season that have not played a game yet – only players that have played in the league so far.)
1. Andre Drummond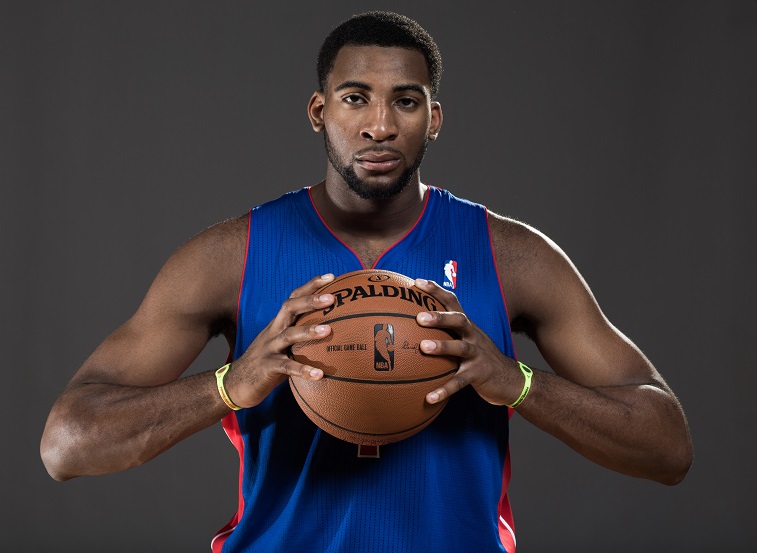 The 6-foot-9 center has only played three pro seasons, but he's already proved himself to be one of the most athletic, quick, and productive big men in basketball. The 21-year-old Drummond, has demonstrated that he's already one of the league's top glass cleaners in the game (he's had four 20-point, 20 rebound games through his first three seasons and collected a career-high 26 boards during the 2014 season). He's a solid shot-blocker who can still improve in that area and an adept pick-and-roll finisher at the rim. The former Connecticut Huskie also runs the floor well, especially for his size.
If there's one area Drummond needs to improve on in order to be a consistent All-Star (which he's more than capable of doing in the Eastern Conference) then it's his pedestrian post-up game and poor free-throw shooting. He's lacking touch, some go-to moves, and just the overall presence of being a dangerous scoring threat. Yet, the potential to blossom into an All-Star center for Detroit is there for Drummond,all he has to do is reach out and take it.
2. Giannis Antetokoumpo
This guy's potential is, simply, off the charts. The Greek Freak (what a nickname) is easily one of the NBA's top young prospects and a player who has a chance at being a top-10 player in the near future. I kid you not. This 20-year-old possesses excellent athleticism, crazy length, enormous wingspan, and a je ne sais quoi about him that will bring out the kid in you.
Antetokoumpo (man that name is difficult to pronouce) can slash to the hole, finish in transition and accelerates well to the basket for a player of his size. If you've seen him play, you know that it takes him three or four dribbles with a full stride from one side of the court to the next to finish with a layup or dunk. If this kid develops a reliable outside shot, then he's got a chance to be the scariest offensive player in the league.
Only two seasons in, Antetokoumpo has already drawn comparisons defensively to Scottie Pippen. Obviously he's not there yet, but he could get there. And if he becomes a better playmaker – think a point forward – then the league is really in trouble. All told, his ceiling is super-high, and there's a reason he's one of the prized players from the 2013 draft class. Don't be surprised if the kid is an MVP candidate within the next five years.
3. Kawhi Leonard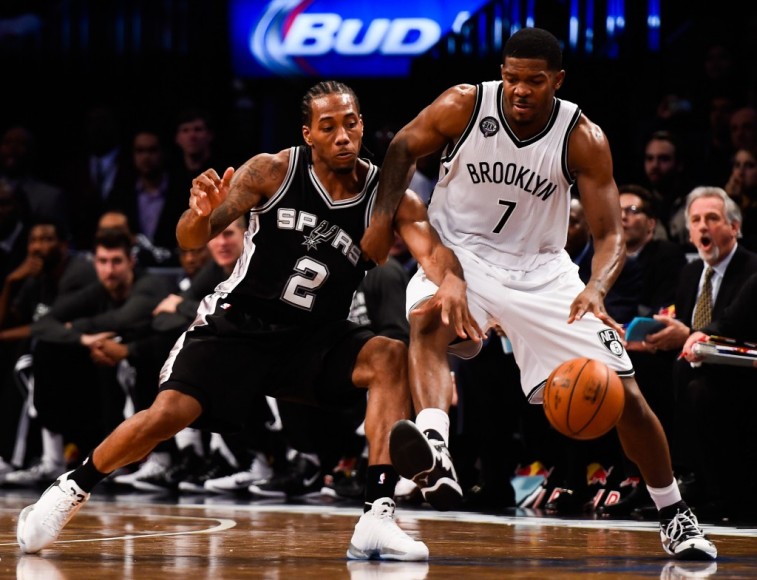 The 2014 NBA Finals MVP put the basketball world on notice when he played an integral role in bringing the San Antonio Spurs their 5th title in franchise history, but the 6-foot-7 stud has improved every season and last year was awarded 2015 Defensive Player of the Year honors. Leonard's defense has been so good the last three seasons that former ESPN columnist/personality Bill Simmons said Leonard was the best perimeter defender since Scottie Pippen. High praise there.
The 24-year-old Leonard right now is the Spurs present and future. With aging stars Tim Duncan, Manu Ginobili, and Tony Parker bracing for retirement, the Spurs are gradually pushing Leonard into taking more responsibility and command of the team. While he has yet to make an All-Star team, at least one appearance is certainly within reach for Kawhi. The Spurs are definitely counting on it.
4. Andrew Wiggins
Coming off a stellar rookie season where he took home the 2015 Rookie of the Year award, Wiggins showed fans, media pundits, and opposing players he was worth his salt as the most hyped high school prospect since LeBron James. It would have been normal to see the pressure get to the young Canadian, but while Wiggins may not have been a constant highlight reel, he was quietly turning in a quality first year in the NBA.
Famously drafted by Cleveland as the No.1 pick and almost immediately traded to Minnesota, Wiggins has shown everyone how special of a player he is now and what he could become down the line. The size is there (6-foot-8), his athleticism is unreal, he's long and lean, and is extremely effective on both sides of the ball. His offensive game is a real threat right now but he still hasn't scratch the surface of what he really can be and he actually brings it on defense and gives full effort on that side of the ball – unlike other star players.
James Harden is the best two-guard in the league right now but Andrew Wiggins is coming up on his heels. He might have a legitimate claim to that title in a few more years. Heck, maybe even next year. Hey, I'm shooting high with the phenom. Your soon know why.
5. Anthony Davis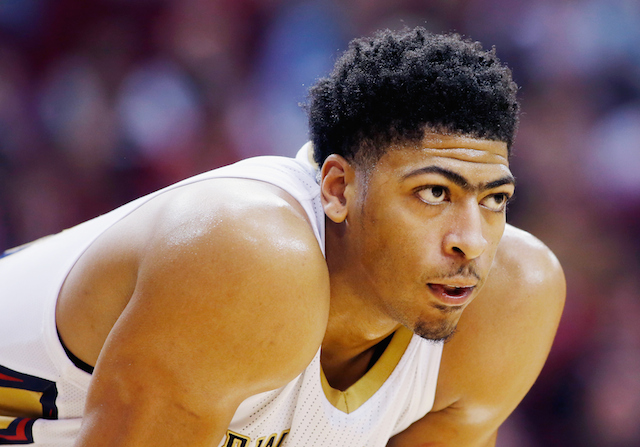 How can you be a rising star if you're a top-10 player in the league? The Answer: it's easy to forget how young Anthony Davis is, and how much more he can improve, given that the former No.1 pick and College National Player of the Year winner has already raised his game to the level of many of the current greats like LeBron, Durant, Harden, Curry, CP3, and Westbrook.
Three seasons in, The Brow has solidified himself as a constant 20-10 guy, an elite shot blocker and a defensive anchor; a swift, light-moving 6-foot-11 athlete that scatters around the court with ease to cause problems for opponents on both sides of the floor.
Last season, Davis put up his best season averaging 24.4 points, 10.2 rebounds, and 2.9 blocks per game while making his first All-NBA First Team, his second All-Star Game appearance. He also finished 5th in the MVP voting, 4th in Defensive Player of the Year voting, and led the Pelicans to their first playoff appearance since 2011. Finally, he led the NBA in PER (Player Efficiency Rating) at 30.8 and became the first player in 40 years to average 30 points and 10 rebounds in a player's first playoff series, putting his name up with greats like Wilt Chamberlain, Kareem Abdul-Jabbar, and Bob McAdoo as the only players in NBA history to accomplish that feat.