6 Best Four-Round Performances in Masters History
Augusta National Golf Club is home to one of the most challenging golf courses in the world. It also happens to be the setting for the most prestigious and exclusive tournament in all of professional golf: the Masters. And throughout the 80-year history of the Masters, Augusta National has given fits to the best players the game has ever seen.
Through the years we have seen several legendary performances at the first major championship tournament of the calendar year, but some simply stand out above the rest. With that being said, here is a look at the 12 best four-round performances in Masters history.
6. (tie) Ben Hogan (1953)
6. (tie) Ben Crenshaw (1995)
6. (tie) David Duval (2001)
6. (tie) Charles Schwartzel (2011)
6. (tie) Phil Mickelson (2010)
6. (tie) Justin Rose (2015)
5. (tie) Tiger Woods (2001)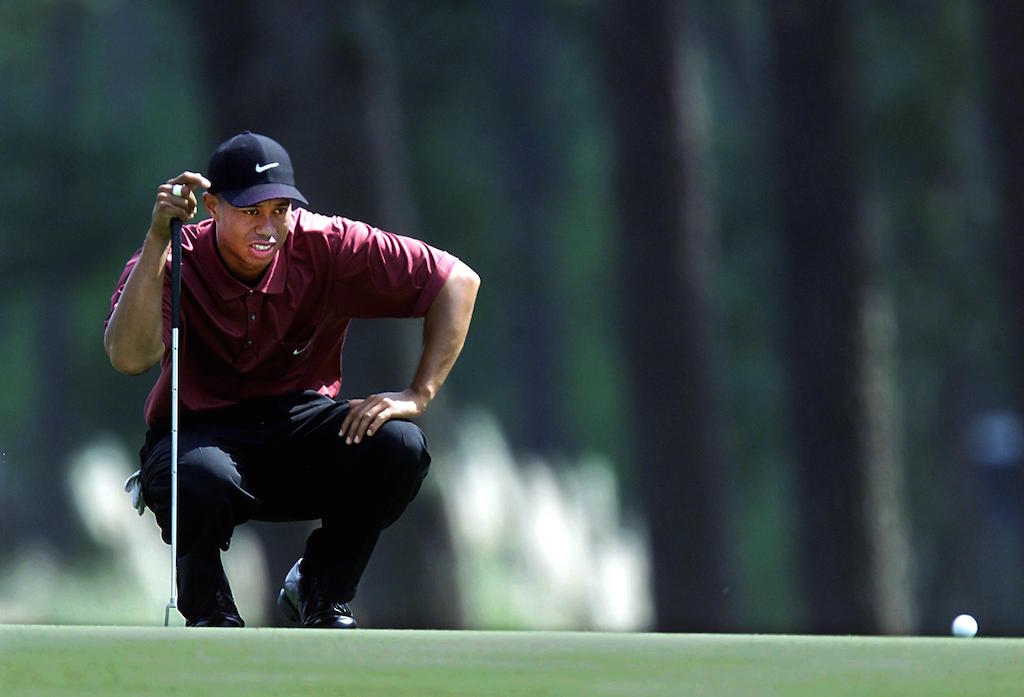 Round 1: 70
Round 2: 66
Round 3: 68
Round 4: 68
Total Score: 272
Tiger Woods' triumph at the 2001 Masters was historic for multiple reasons. First and foremost, he turned in one of the lowest four-round scores in tournament history, en route to defeating David Duval by two strokes. More importantly, though, Woods' win at Augusta sealed his completion of the "Tiger Slam," in which he held all four major championship titles at the same time after winning the U.S. Open, the Open Championship, and the PGA Championship in 2000.
5. (tie) Phil Mickelson (2010)
Round 1: 67
Round 2: 71
Round 3: 67
Round 4: 67
Total Score: 272
In his most recent win at Augusta National, Phil Mickelson turned in a performance for the ages by shooting a 16-under par 272 for the tournament. "Lefty" never held a lead until the final round of the tournament, yet he ended up defeating Lee Westwood by three strokes to claim his third green jacket.
3. (tie) Jack Nicklaus (1965)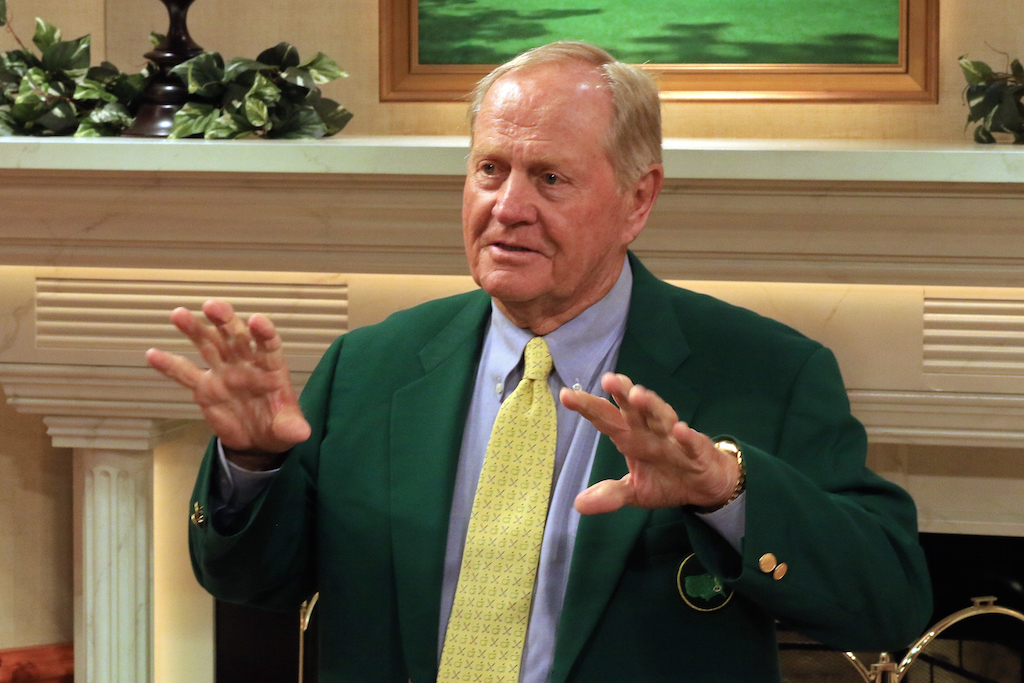 Round 1: 67
Round 2: 71
Round 3: 64
Round 4: 69
Total Score: 271
In 1965, the greatest player in Masters history carded one of the greatest four-round performances in tournament history. Jack Nicklaus's 17-under par 271 was nine strokes better than that year's runner-up, Arnold Palmer, and for his efforts, Nicklaus won the second of his six career green jackets and a whopping $20,000.
3. (tie) Raymond Floyd (1976)
Round 1: 65
Round 2: 66
Round 3: 70
Round 4: 70
Total Score: 271
In his only Masters victory of his Hall of Fame career, Raymond Floyd led from wire-to-wire and blew out the rest of the tournament field. At the time, his 17-under, 271 was tied for the lowest four-round total in Masters history, and also gave him an eight-stroke victory of runner-up Ben Crenshaw.
1. (tie) Jordan Spieth (2015)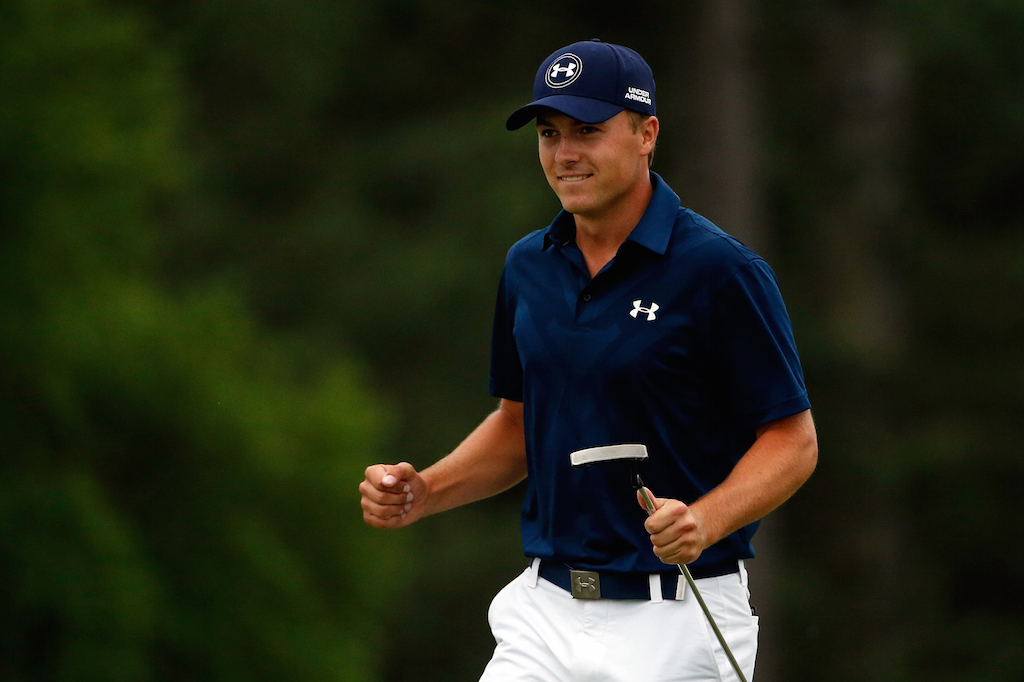 Round 1: 64
Round 2: 66
Round 3: 70
Round 4: 70
Total Score: 270
Like Floyd in 1976, Jordan Spieth led the 2015 Masters from start to finish, and his 18-under, 270 gave him a four-stroke win over Phil Mickelson and Justin Rose. More notably, though, his dominating win at Augusta National served as a springboard for Spieth's 2015 season in which he became a global icon after also winning the U.S. Open and being named the PGA Tour Player of the Year.
1. (tie) Tiger Woods (1997)
Round 1: 70
Round 2: 66
Round 3: 65
Round 4: 69
Total Score: 270
Woods' record-breaking 18-under, 270 in 1997 gave him a 12-stroke win (which is the tournament record for largest margin of victory) over Tom Kite, and it was the first major championship title of his illustrious career.
At 21 years, three months, and 14 days old, the 14-time major winner also became the youngest player to ever win at Augusta National. On top of that, many people insist that Woods' performance at the 1997 Masters revived and saved the game of golf.
Statistics courtesy of Masters.com.