6 Cities That Deserve MLB Expansion Teams
No matter what sport, fans love to talk about their favorite leagues adding new teams. Major League Baseball is once again discussing possible expansion. Whenever the topic comes up, fans begin to dream of scenarios involving new cities and franchises. Here are the six cities that would make great destinations for MLB expansion teams (Note: All population figures are courtesy of Worldwide Population Review):

Las Vegas
Population: 664,304

Vegas is often mentioned as a potential expansion city in almost every sport, with baseball being no different. The success of the NHL's Golden Knights provides a decent example that it can be done, and the NFL's Raiders are headed for Sin City next season.

One reason why Vegas makes sense for any major sport is the prevalence of sports gambling. Vegas is known for its legalized gambling, but a Supreme Court ruling in the last year cleared the way for states to legalize it as well. As it grows in access, stadiums will optimize their setup to accommodate gamblers. As more teams adopt this, it makes sense to have a team pop up in a place where gambling is not only allowed, but encouraged.

Charlotte, North Carolina
Population: 889,019

Charlotte has been bandied about as an MLB destination since the early 1990s. It's a logical fit: for one, it's one of the nation's fastest-growing urban areas. According to Baseball America, the city grew by 13% between 2010 and 2017.
Another reason why Charlotte makes sense as a destination? Lack of competition. Right now, excluding Florida, the southeast only has one baseball team: the Atlanta Braves. Adding a team in Charlotte could garner support from the Carolinas, southern Virginia, and Tennessee.

Nashville, Tennessee
Population: 679,318

Much like Charlotte, Nashville is another bustling southeastern city with a growing population. The NHL's Nashville Predators may serve as an example of why this city is great for big-time sports franchises. The city hosts the NFL's Tennessee Titans, too. Nashville can clearly support big-time sports, and it stands to reason that they would be able to support MLB expansion as well.

Mexico City
Population: 21,671,908

Mexico City has been discussed before as a possible landing spot for an MLB team. It would be an inspired choice. Mexico's capital city could become the third MLB expansion team located internationally, behind the Toronto Blue Jays and Montreal Expos. It would also represent the first American major league sports franchise established in Mexico in the fifth largest city in the world.

Buffalo, New York
Population: 252,555
Sure, New York state may have two baseball teams already. But upstate New York is far enough away from New York City that it could sustain its own team in an MLB expansion scenario. Buffalo built a baseball stadium more than three decades ago, in hopes of luring an MLB team. They weren't able to, and the stadium went to the city's AAA team the Buffalo Bisons.

The rivalries would be too enticing to pass up. Obviously, the Yankees and Mets would make for great in-state rivals, but the Toronto Blue Jays being located right across the border could also make for some intense fan interactions.
London
Population: 9,176,530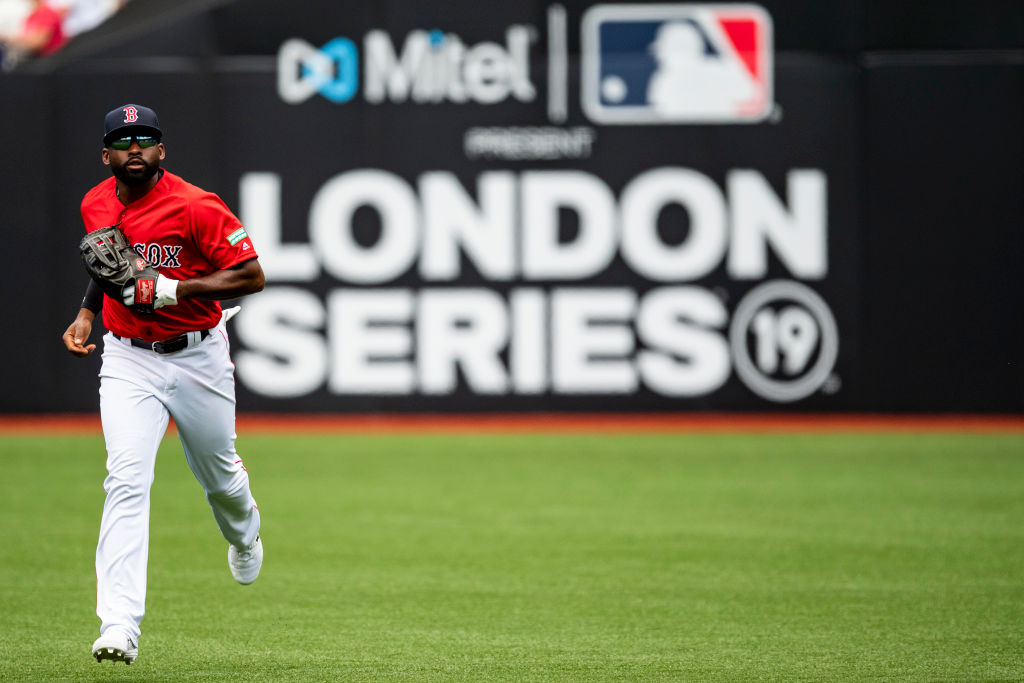 This one isn't likely to happen anytime soon, and it represents something of a logistical nightmare. Travel and scheduling would both be complex issues. But London is one of the world's premier cities and could 100% support an MLB team.

Two factors point towards London being a great place for a baseball team:
The NFL's annual foray into London. What started as an experiment with a single game has transitioned to become multiple teams playing there every year. Now, the Jacksonville Jaguars have a regular agreement to play there, causing some to speculate they may become the NFL's first international franchise.
The London series. On June 29 and 30, 2019, the Yankees and Red Sox played a sold-out two-game series in front of a capacity crowd at London Stadium. The series was a smashing success and as a proof-of-concept case clearly shows that there's an appetite for professional baseball in London.