6 Early Candidates for the Raiders Head Coaching Job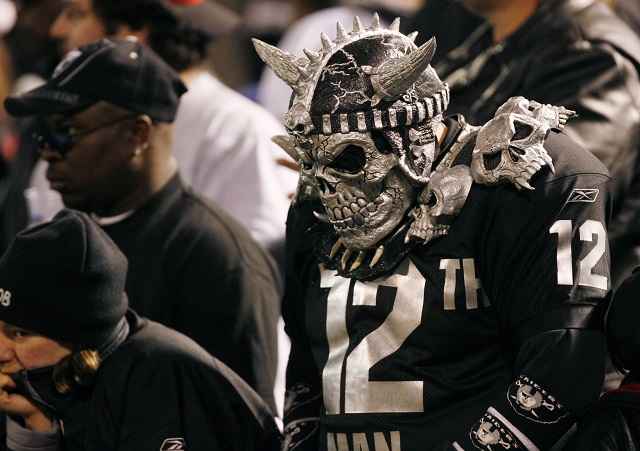 The Oakland Raiders are officially in the market for the 19th head coach in franchise history and their seventh head coach since 2004. Rumors about Dennis Allen's job security had been circulating for weeks, and his firing became official Monday night. Tony Sparano, who was previously serving at the team's assistant head coach and offensive line coach, has been named the team's interim head coach. Raiders' owner Mark Davis has said that Sparano will be given every opportunity to prove he is worthy of keeping the job permanently, but is he a realistic candidate for the job? Probably not.
Here is a look at six early candidates that have emerged for the Oakland Raiders head coaching job.
Darrell Bevell, Offensive Coordinator, Seattle Seahawks
Bevell has been a highly successful play caller and proven to be an innovative offensive mind in his time with the Seahawks. He has helped Russell Wilson develop into one of the best young quarterbacks in the NFL, which could be highly appealing to a franchise like the Raiders who have invested heavily into Derek Carr, another young, up-and-coming quarterback.
Bevell is sure to be a hot name this offseason as far as head coaching vacancies go, and it is entirely possible that he receives a job offer that is more appealing to him than the Raiders.
Jack Del Rio, Defensive Coordinator, Denver Broncos
Del Rio has been a successful head coach in the NFL with the Jacksonville Jaguars and is a native of the Bay Area. He was in the running for the USC head coaching job last year and has never ruled out taking another head coaching job. Del Rio won't be as hot of a commodity as some of the other candidates, but another Super Bowl run for the Broncos will surely spark some interest. However, the Raiders may not want to hire another Broncos' defensive coordinator as their next head coach.
Adam Gase, Offensive Coordinator, Denver Broncos
Like Bevell, Gase's name will be brought up with nearly every NFL head coaching vacancy this offseason. Gase is the architect of the greatest offense in NFL history, is well-liked by his players, and is highly respected by his peers. His job has certainly been made a lot easier by having Peyton Manning as his quarterback and a slew of Pro Bowl caliber offensive weapons at his disposal, but there is no denying Gase's place amongst the top offensive minds in the NFL. Again, like Bevell, Gase will likely be one of the more sought after head coaching candidates this offseason and may receive an offer from another team that he feels is a better situation.
Dirk Koetter, Offensive Coordinator, Atlanta Falcons
Koetter has already been linked to the Raiders job by numerous sources. He is an offensive guru who has guided Matt Ryan into playing arguably the best football of his professional career. He is imaginative in his play calling and play design and has a knack for scheming to his players' strengths. By all indications, Koetter will likely be on the Raiders' interview list at the end of the season.
David Shaw, Head Coach, Stanford University
Shaw's connections to the Bay Area and the Raiders run deep. He was raised in the Bay Area, spent four years on the Raiders' staff under Jon Gruden and his father served as the Raiders' defensive coordinator under Gruden. Shaw has led Stanford's continuing emergence into a national power (37-8 record and two Pac-12 titles since 2011), and has great relationships with his players. He has turned down numerous job opportunities in the past and has shot down any notion of him leaving Stanford for the Raiders. The Raiders, however, may be prepared to make Shaw an offer he cannot refuse.
Jon Gruden, NFL Analyst, ESPN 
Gruden has been the hot name in Oakland for quite some time now. He is the clear-cut choice among fans, and many people believe he is Mark Davis' top choice as well. Several questions must be answered before this becomes a reality, though. What will it take to pry Gruden away from his cushy job with ESPN? Will Gruden demand full personnel control? Do the Raiders have a talented enough roster to even spark Gruden's interest in returning to the sidelines? These issues may prevent this move from even developing past an initial conversation. With that being said, rumors of a massive offer in the $10 million per year range have been floating around, and that may be too much for Gruden to pass up.