6 Favorites to Win the 2014 Heisman Trophy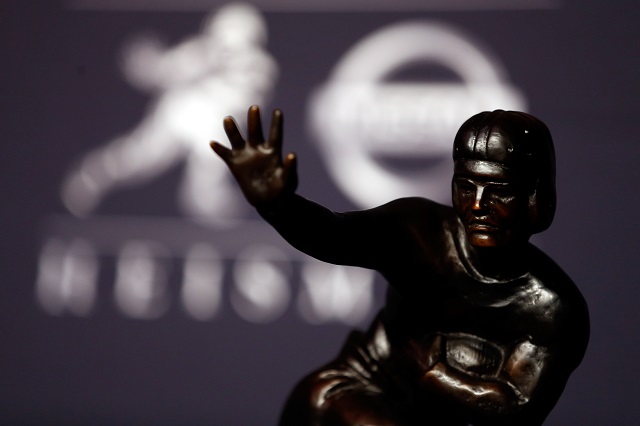 The Heisman is the most important feather in a college football player's hat, and the winner is virtually guaranteed a future in the NFL — the unspoken goal of anyone playing collegiate ball in the highest levels of the NCAA. Because Las Vegas, as an entity, will allow those prone to gambling to place bets on pretty much anything, the odds for the prospective 2014 Heisman winners have been posted. We took a look at the lines, courtesy of Bovada, and pared down the top six. Interestingly, they're almost all quarterbacks.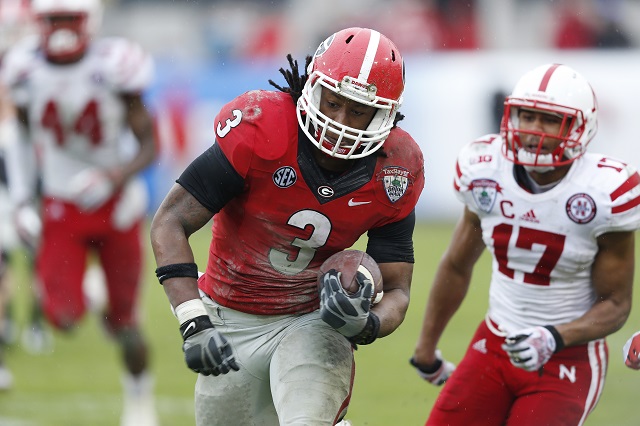 6. Todd Gurley, RB, Georgia, 14:1 odds
The only player on the Heisman shortlist that's not a signal caller, Todd Gurley has averaged at least six yards per carry in his two years toiling away in the SEC. He also shares a last name with Mike Gurley, who was the subject of a song called "Gurley's Cell Phone Number" by the late, lamented Darkbuster, although we're fairly sure there's no connection between the two. And, no, we don't have Todd Gurley's cell phone number. Sorry.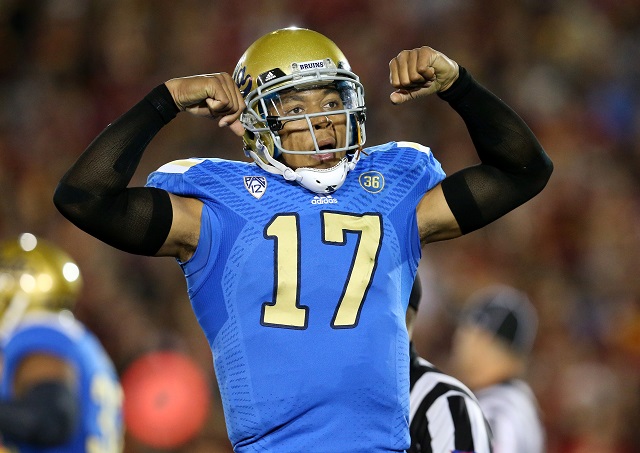 5. Brett Hundley, QB, UCLA, 14:1 odds
We're givng Hundley the nod over Gurley since quarterbacks are more likely to win the award than running backs — since 2000, quarterbacks have won the Heisman nearly every time: Reggie Bush and Mark Ingram are the two exceptions. Hundley was a redshirt for UCLA in 2012 but went on to show dramatic improvement in 2013.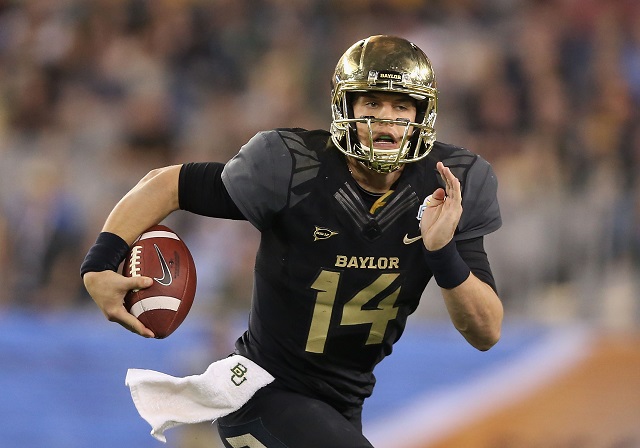 4. Bryce Petty, QB, Baylor, 12:1 odds
Recently listed at the seventh spot in ESPN's top 100 College Football Players of 2014, senior Bryce Petty, who was the head of Baylor's Big 12 Championship-winning offense, and also nabbed the conference's Offensive player of the year honors last year (his first as a starter), would love to grab a Heisman, graduate, and then be plucked to sit on an NFL bench. He was the highest ranked Big 12 player on ESPN's list.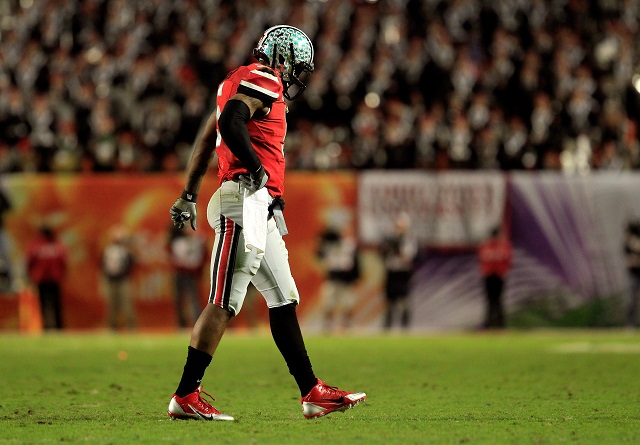 3. Braxton Miller, QB, Ohio State, 15:2 odds
Miller is a two-time Big Ten offensive player, and while he came up empty in the Orange Bowl last season, he did help the Buckeyes win six games with touchdowns in the fourth quarter and overtime. On the bright side, Urban Meyer's signal caller of choice threw for over 2,000 yards last year, and only coughed up seven interceptions to sully his 24 touchdowns. Miller will be a senior this season.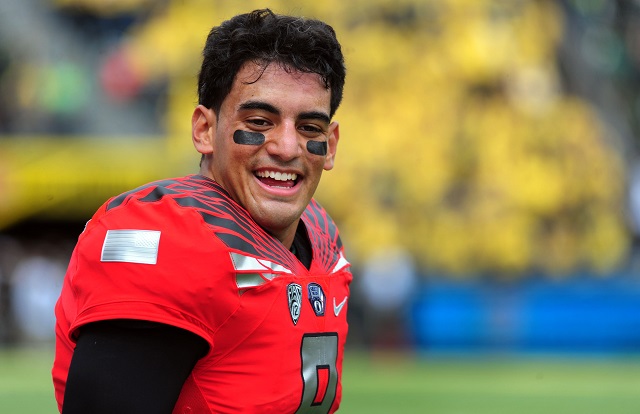 2.
Marcus Mariota

, QB, Oregon , 6:1 odds

Chip Kelly who? Mariota, who played under the Eagles head coach right before Oregon found itself losing their offensive guru to Philadelphia, threw for over 2,600 yards and 32 touchdowns with Kelly at the reins in 2012. Under new head coach Mark Helfrich, Mariota went for over 3,600 yards and just one fewer touchdown. That's the kind of acumen that Heisman voters notice.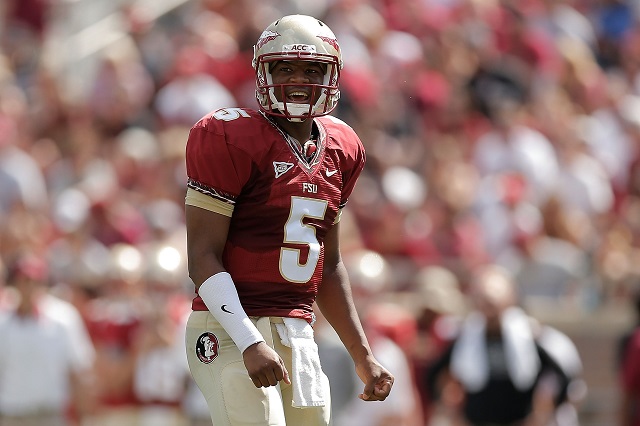 1. Jameis Winston, QB, Florida State, 9:2 odds
The safest bet to make is that Jameis Winston will win the 2014 Heisman, becoming the first player to grab the award in back-to-back years since Archie Griffin in 1974 and 1975. That would be pretty impressive, and might be a hint that the odds are trying to entice you into making a bet that's unlikely to pay off.