6 Highest-Paid Soccer Players at the 2014 World Cup
While not every soccer player who pulls down a ton of cash made it to the World Cup — Colombia's Radamel Falcao missed the tournament with an injury; Welsh winger Gareth Bale plays for, go figure, Wales, which didn't qualify; that same fate befell Sweden's Zlatan Ibrahimovi? — most of the sport's top earners were present and accounted for during the group stages.
These players, by the way, could make everyone but baseball players blush with how much cash they're pulling in, and because of things like transfer fees and buyout clauses, procuring some of these guys could end up costing a club more than a billion euros (which, incidentally,  is also more than a billion dollars). With a B. All income cited is courtesy of Celebrity Net Worth.
6. Yaya Touré, Ivory Coast: $21 million

Yaya Touré, one of the lone bright spots on the Ivory Coast team, pulls down a cool $18 million in salary while bringing in another $3 million in endorsements. His biggest personal sponsor relationship is with Puma.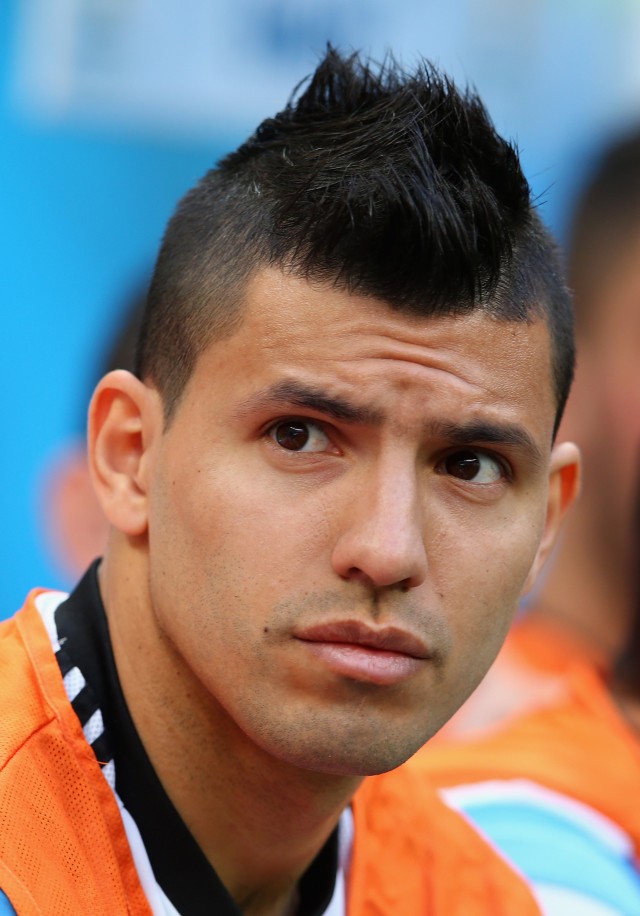 5. Sergio Aguero, Argentina: $21 million

While Aguero makes $1 million less in salary than Toure, he makes up the difference in sponsor money. We gave him the nod for No. 5 on this list since Argentina made it further than the Ivory Coast in Brazil this year.
4. Wayne Rooney, England: $22 million

Rooney, who may or may not have doomed America with this tweet, plays for Manchester United when he's not joining in England's obligatory token appearances at the World Cup.
3. Neymar Jr., Brazil: $28 million

While his fractured vertebra kept him out of the disastrous match that Brazil put up against Germany, Neymar's yearly earnings — and, hopefully, strong sedatives — should help him get over the physical and mental suffering he had to endure at this year's tournament.
2. Lionel Messi, Argentina: $65 million

While there were questions about the authenticity of Messi's Argentine spirit heading into the World Cup, he's lead the Albiceleste all the way to the semifinals. Plus, you know, he's making a metric ton of money, so he doesn't have to sustain himself solely on his country's hopes and dreams.
1. Cristiano Ronaldo, Portugal: $73 million

He might be head and shoulders (and haircuts) above the rest of his teammates, but Ronaldo's also the best-compensated soccer star in the entire tournament, pulling in $43 million from Real Madrid and another $30 million from his deals with Nike, Samsung, and others.