6 MLB Stars Struggling Badly in 2014
When proven Major League Baseball players suddenly lose their edge, the phenomenon baffles coaches and fans alike. Even when there are mechanical flaws that can be identified, adjusting mid-season often proves impossible. Before long, a name-brand player is having a season worthy of a rookie or unknown substitute.
In 2014, some of the game's most accomplished superstars have hit what they hope is rock bottom. Batting champions, MVPs, and Cy Young Award winners have not been spared the realities of debilitating baseball slumps this year. Here are six players who hope it will end soon.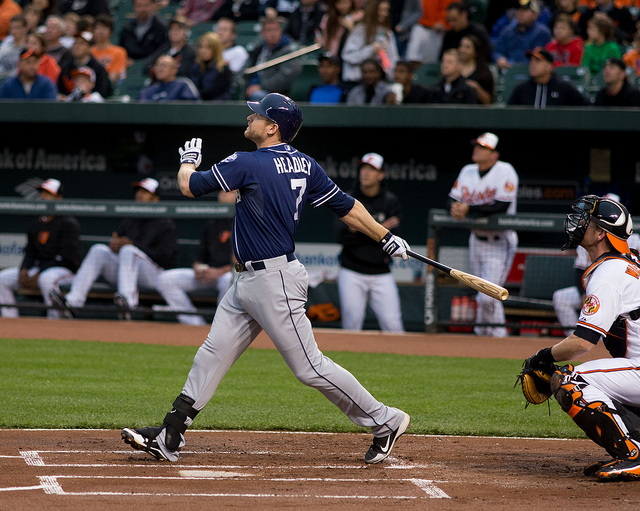 1. Chase Headley, San Diego Padres
In 2012, Chase Headley appeared to reach his full potential with 31 home runs, 115 RBI, and a .376 on base percentage (OBP). Flash forward two years and Headley is hitting .200 with 6 home runs and his OBP at a dismal .283 near the halfway point of the season. Because of the dropoff, many expect Headley to be traded before the July 31 deadline, though the market for such poor offensive production may not be appealing enough for San Diego to trade him.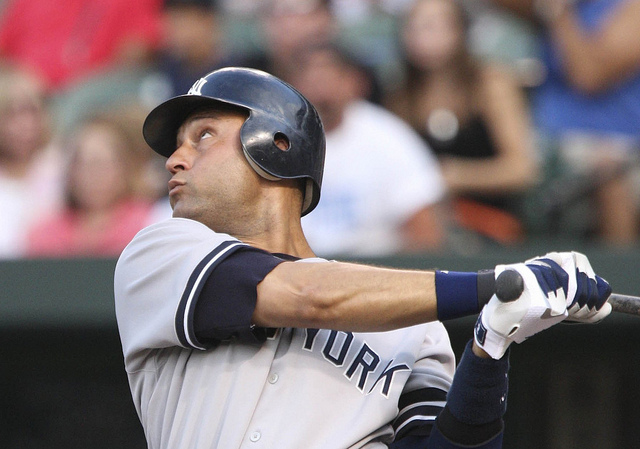 2. Derek Jeter, New York Yankees 
With a .276 batting average over 250 at-bats, it may seem as if Derek Jeter had found a way out of his early season doldrums. A closer look at the stats shows his offense has remained at an anemic level, unless you believe singles are enough. Jeter has a .328 slugging percentage in 2014, which slots him at sixth worst in the American League and far worse than his career mark of .444. That slugging drops to .267 with runners in scoring position.
In other words, power is in extremely short supply for Jeter, who has 8 doubles, 1 triple, 1 home run, and 16 RBI hitting second for the Yankees. If this type of production continues, Joe Girardi will have to consider a change. Sabremetricians dislike batting averages for this very reason — they have the ability to mask weak offensive production.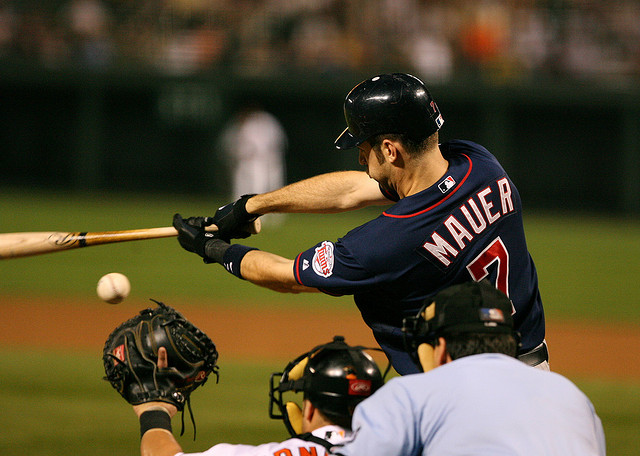 3. Joe Mauer, Minnesota Twins
Three-time AL batting champion Joe Mauer is not just having the worst year in his career: It's not even close. Through 65 games in 2014, Mauer is hitting .258 (compared to .319 career BA) with an OBP of .334 (career .401). Most distressing of all is Mauer's slugging percentage of .335, which puts him just above Yankees second baseman Brian Roberts — hardly a comparable player in Mauer's prime. The overwhelming majority of Mauer's hits have been singles (he has 2 HR on the year), and even those have been coming infrequently. In any event, Mauer is hardly earning his $23 million salary in 2014.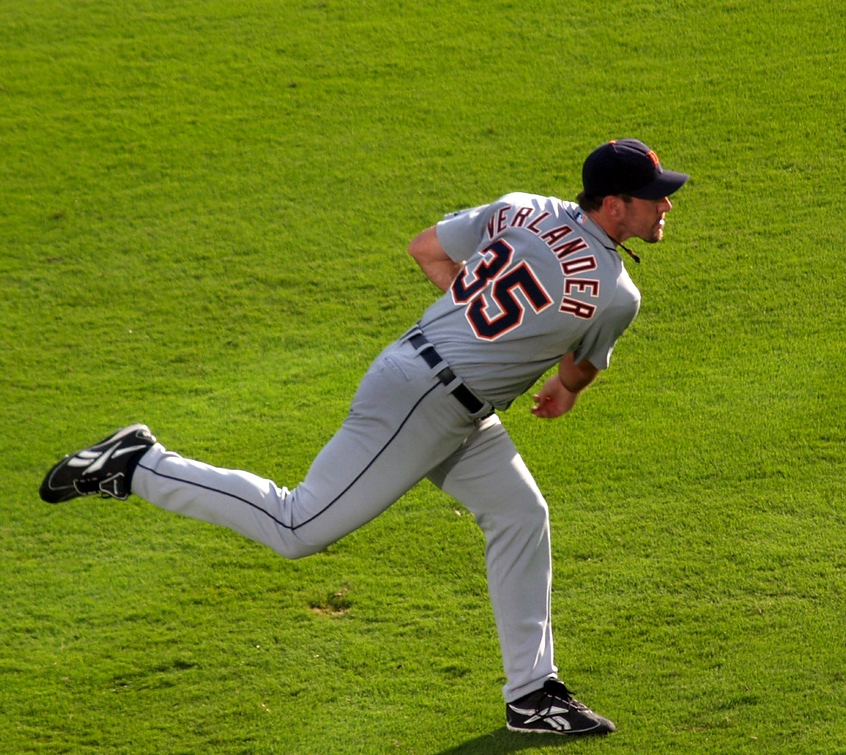 4. Justin Verlander, Detroit Tigers
Of all qualifying AL pitchers, Justin Verlander ranks third worst with his bloated 4.98 ERA. Batters are hitting .286 off Verlander in a year when there have been two no-hitters and batting averages are way down in both leagues. How is one of the game's best pitchers giving up an average of 5 runs per game? Tigers staff and fans must be scratching their heads about the 2011 AL MVP and Cy Young at this point in the season. If the playoffs started today, an objective manager (granted, no such thing exists) would start Verlander fourth, if at all, for the Tigers.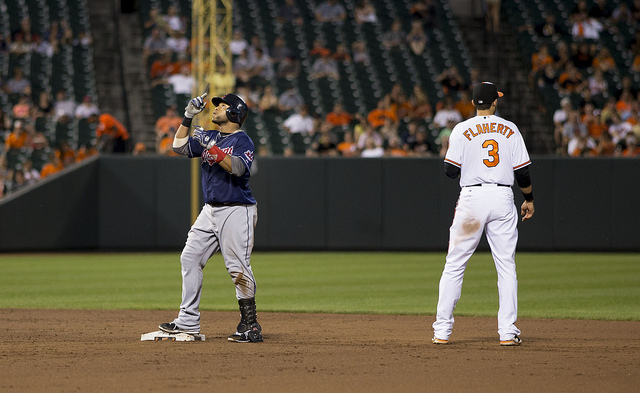 5. Carlos Santana, Cleveland Indians
There is a Mendoza Line hitters try to avoid at all costs, but that mark of hitting ineptitude might need a new name in 2014. Call it the Santana Line. Carlos Santana is hitting .191 after 220 at-bats in 2014, but the story doesn't end there. His .355 SLG (versus a career .436) puts him in the company of the sport's light-hitting infielders and center fielders. At the power position of first base, Santana has 27 RBI, or close to the pace of 60 RBI for the season. That's not going to get the job done for Cleveland.
6. Brian McCann, New York Yankees
As far as handling a pitching staff goes, Brian McCann's job as Yankees catcher has been tough as can be in 2014. Injuries to three of the team's five starters (all of whom are new for the catcher) have made him work overtime in preparation and general mental output. It's fair to say that can affect a man's offense, but outside of a few bright spots from the Toronto sweep the Yankees completed June 19, McCann has had a nightmare year at the plate.
The statistics are frightening. McCann is hitting .223 with 8 home runs and on OBP of .288 (seventh worst in the AL) and SLG of .367 (100 points off his career mark). If the Yankees want to make something of their season, they will need McCann as well as Alfonso Soriano and Carlos Beltran to hit like the back of their baseball cards.