6 MLB Teams That Should Stop Challenging Umpires
Major League Baseball's expanded review system is having mixed results in 2014. Nearly everyone thinks the review process (at MLB headquarters in New York City) could go faster, yet most people love the fact they're getting more calls on the field right.
One issue is in the challenge process. Instead of coming out of the dugout Lou Piniella-style, MLB managers now take a leisurely stroll to inquire whether an umpire was sure about a call. Meanwhile, team video technicians review  the play behind the scenes while the bench coach waits for the verdict. If they think it's worth challenging, a coach gives the manager the thumbs up and the umpires begin the formal challenge.
It turns out some teams are better than others at this process. Actually, some are a ton better than others. Dayn Perry of CBS Sports pointed out that the gap between the top club and the bottom in successful challenges is nearly 50 percent. Managers are either getting a bum steer from video departments or losing challenges on their own — challenges they could have used later in the game. In other words, they are potentially hurting their team's chances of winning ballgames.
Here are the six teams that are the worst at challenging umpires and should either revamp their review process or quit altogether. Stats are courtesy of BaseballReference.com and are current as of August 29, 2014.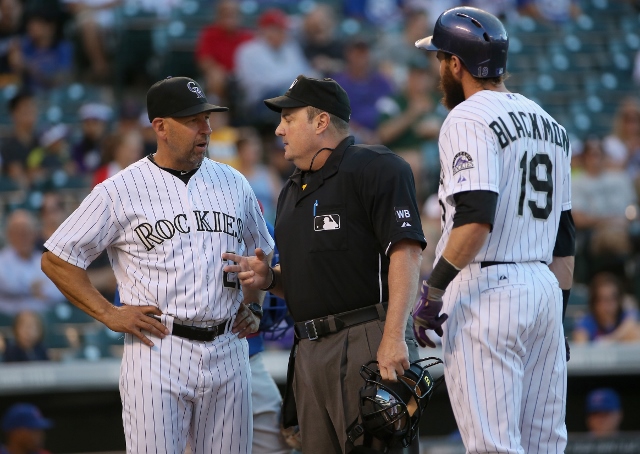 6. Colorado Rockies
Rockies manager Walt Weiss has had his hands full in 2014, with injuries to star players and a total meltdown of the Colorado pitching staff. The team hasn't helped itself on challenges, either. Of 33 calls Weiss and his staff disputed, they only got 14 challenges right (42 percent). Either someone is missing a sign or they need a new review process in Colorado.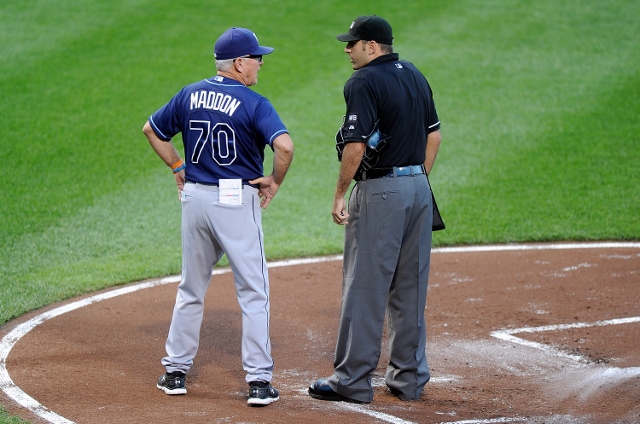 5. Tampa Bay Rays
Tampa manager Joe Maddon is awesome at everything from handling players to executing strategy and setting style themes for team road trips. However, the Rays as an organization are whiffing in the challenge department. Maddon et. al have challenged 39 calls in 2014, the second most in baseball, but have only won 16 of those challenges. That comes out to 41 percent, which is one of the worst clips in the league. For fans who think games at Tropicana Field are horrible, here's one correction the team could manage.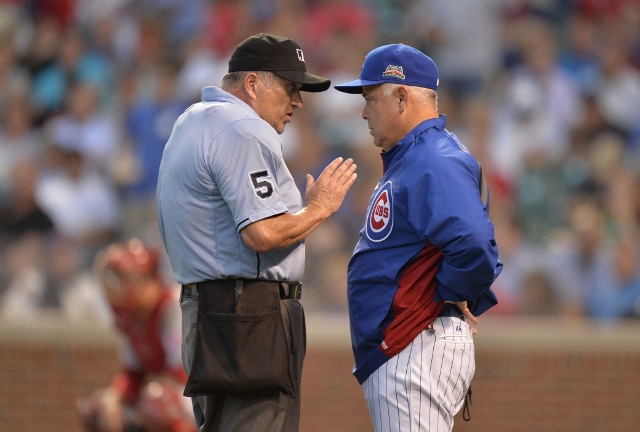 4. Chicago Cubs
The Cubs have been out of the pennant race for months, but that hasn't stopped Chicago manager Rick Renteria and his staff from challenging umpires more than any other team in baseball. In fact, the Cubs coaching staff has racked up 49 challenges as of press time, an absurd figure at 10 more than the nearest offender. Whether out of desperation or old-fashioned incompetence, the Cubs have gotten 29 of their 49 challenges wrong (40.8 percent success rate). To put that in perspective, most MLB teams haven't even made 29 challenges. Time for Renteria and co. to rethink their methods.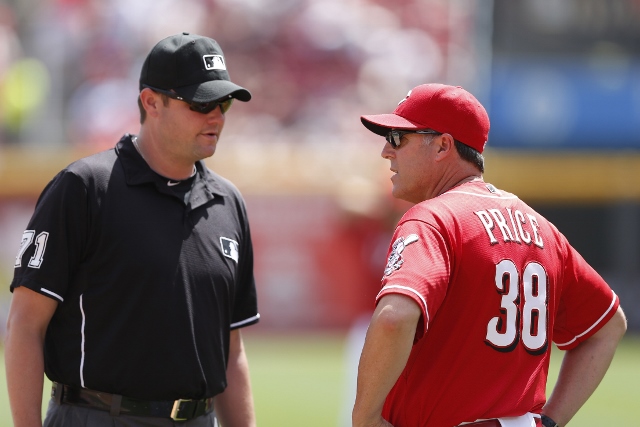 3. Cincinnati Reds
They may be bad at challenges in overall percentage, but at least Bryan Price and his Cincinnati staff are not wasting too much time with bad challenges. The Reds' 20 challenges are the lowest total in baseball. Unfortunately, their 35 percent success rate (7 of 20 correct) make them among the worst. In this case, more challenges would be all right if the Cincinnati staff can figure out a better way of making the call. It's not the only problem for the Reds, who currently sit in fourth place in the NL Central in Price's rookie season as a manager.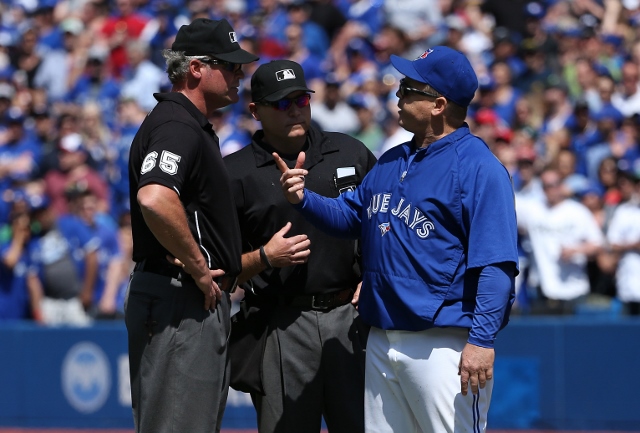 2. Toronto Blue Jays
John Gibbons isn't often discussed as one of the game's best managers, but he is known as one of the most active in terms of pinch-hitting and pitching changes. For better or worse, he's out there making moves on the diamond. Gibbons and his Blue Jays staff are also among the most prolific challengers of umpires, tied for second place in baseball at 39 challenges to date. Gibby and his staff are terrible at picking their spots in this regard. Of the 39 challenges, they have gotten just 12 correct, a success rate of 30.7 percent.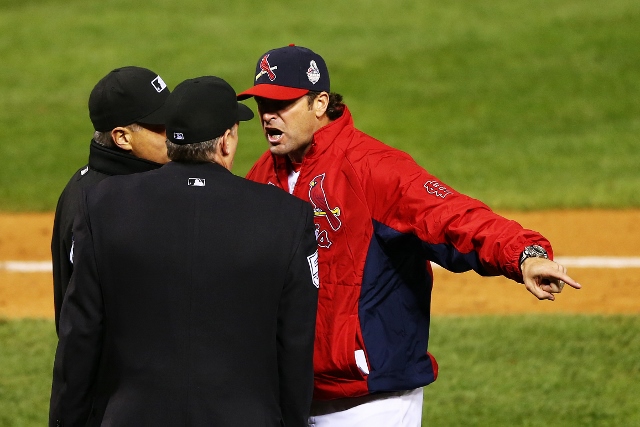 1. St. Louis Cardinals
Cardinals manager Mike Matheny has shown skills as the St. Louis skipper, but he and his staff have some work to do in the challenges department. To their credit, they haven't wasted too much time with their 23 challenges in 2014 (third lowest in MLB). To the team's discredit, they have only gotten 7 challenges right for a 30.4 percent success rate.
How bad is that compared to the MLB's best coaching staffs? Yankees manager Joe Girardi and his staff have gotten 79 percent of their challenges right, nailing 19 out of a conservative 24 tries. Miami's Mike Redmond and his staff were almost as good, winning 17 of 23 challenges for a 73 percent success rate. Everyone else is well below the 70th percentile.