6 NFL Teams That Need to Draft a QB in 2016
Deciding when an NFL team needs to draft a quarterback is easy for some teams, while far, far more difficult for others. For many teams, it's obvious when a quarterback change is needed, but for others, they may just be looking for their future at the key position. Either way, making sure that you're set at quarterback is one of the most important things that an NFL team needs to do each and every offseason. If they aren't, well, we all know what happens at that point.
The Dallas Cowboys showed us what happens in that situation in 2015.
Anyways, while it seems pretty obvious that this year's quarterback class isn't as strong as previous years, there is still plenty of talent to be found. Players like Jared Goff from California, Paxton Lynch from Memphis and Carson Wentz from North Dakota State all jump off the page right away. While evaluating those players is one thing, let's first take a look at which NFL teams badly need to draft a quarterback this offseason. We'll kick it off with our Super Bowl champions.
6. Denver Broncos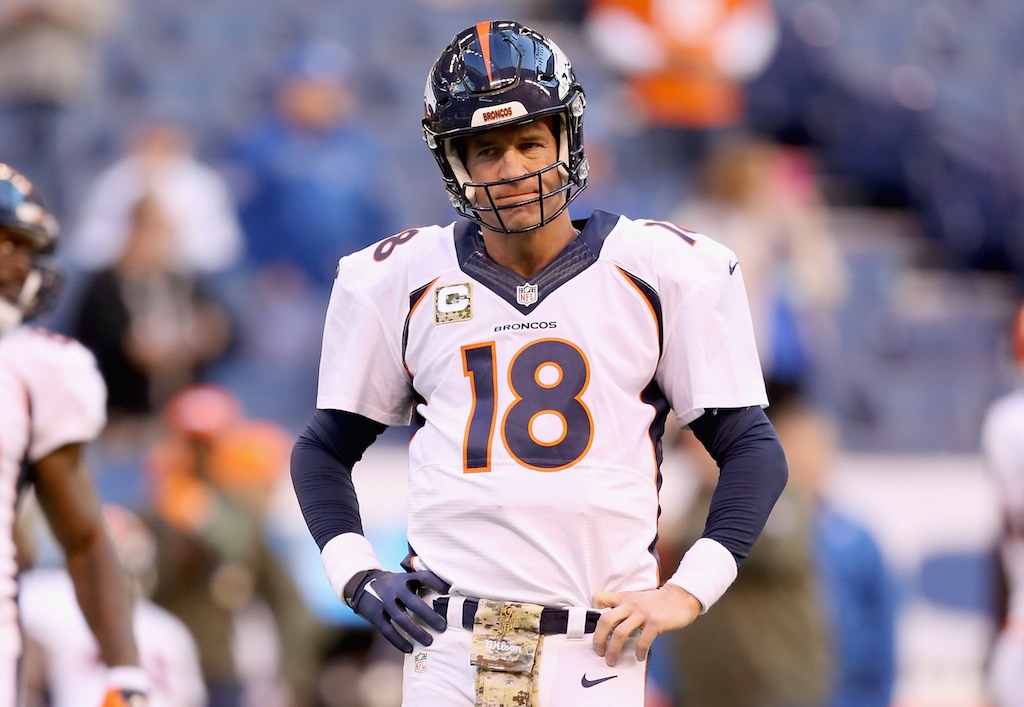 Peyton Manning may or may not be done, but regardless, he's not the same player we saw a few years ago. That's no disrespect to Manning, it's just the facts. On top of that, Manning should absolutely go out on top and retire, at least in the eyes of many. So, that leaves the Broncos with Brock Osweiler, who isn't bad, but he also isn't under contract anymore, and the Broncos are much more likely to franchise tag Von Miller than Osweiler.
Did the Super Bowl champs just leave themselves without a quarterback in 2016 and beyond potentially? Yes, yes they did. Obviously it's still completely up in the air what will happen with this situation during the offseason, but even if they re-sign Osweiler, they need to find their backup, which they could do through the draft.
5. Dallas Cowboys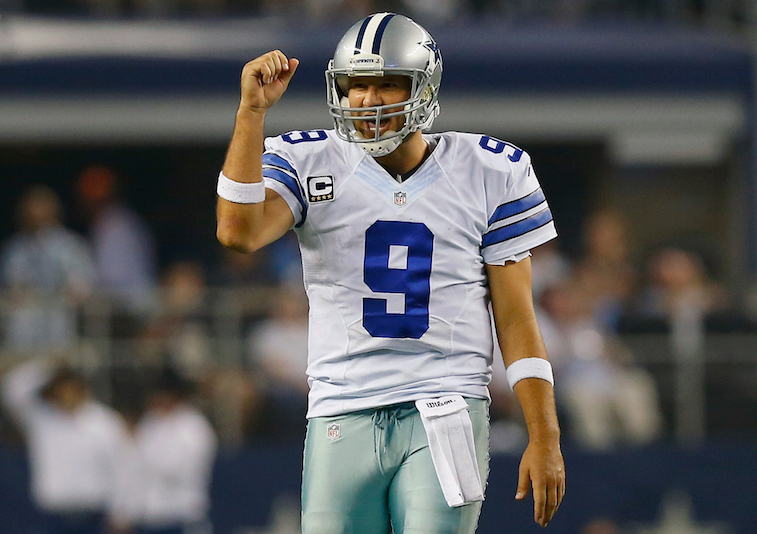 The situation for the Cowboys isn't as bad as the teams below them on this list. Unfortunately, when they didn't have a quarterback to back up Tony Romo in 2015, it literally left their season to fall apart in front of their face, and it was brutal to watch. Dallas needs to find their future signal caller, and they need to do it now. Whether it's just to replace Romo if he gets hurt, or to mold for the future, it has to happen.
An interesting side note here, though, is that Dallas could absolutely sign Robert Griffin III and see if he could wind up being their future. That's a big question still at this point, but it's worth monitoring at the very least. If Dallas winds up signing RGIII, don't be surprised in the slightest to see them choose to pass on an early-round quarterback like the three names listed above.
Griffin in Dallas would make for great offseason fun, just like Johnny Manziel would have, but we'll play the wait-and-see game on that whole situation before believing anything we hear in the media. Don't put it past Jerry Jones to draft an early quarterback.
4. Los Angeles Rams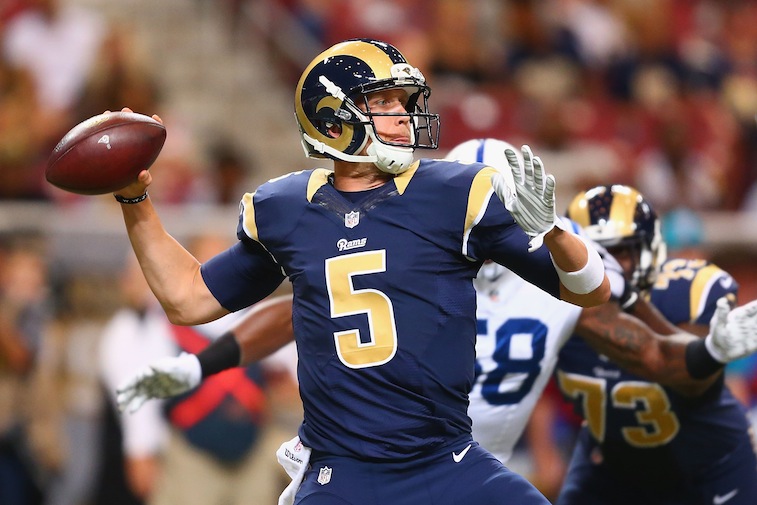 It's strange writing "Los Angeles" in front of the Rams, but hey, that's the way things are now. Anyways, the move to Los Angeles may bring a young, exciting quarterback along with it. In all honesty though, it's pretty impossible to imagine what the higher ups are thinking for the Rams at this exact moment. They have Nick Foles under contract in 2016, but Case Keenum, who took over their offense is a free agent. To top it off, they also have second-year quarterback Sean Mannion.
So, what's the plan? We have no idea. One thing that's certain is that if the Rams feel as though they aren't set at a position, they're going to do something about it. After spending a third rounder on Mannion, I'd be shocked to see them use a first-round pick on a quarterback. It's not completely out of the question, but don't bet on it. With that said, the Rams seemed to have a solid running back group two seasons ago, but chose to draft Todd Gurley in round one in 2015, which paid off. Watch the Rams and their quarterback situation this offseason.
3. Houston Texans
The Texans fortunately still have Brian Hoyer under contract for one more year. For Hoyer, he actually wasn't all that bad when he was able to stay healthy. Unfortunately, he couldn't do that very often, as he struggled with concussions in 2015. Hoyer also isn't likely to be considered the future in Houston unless he can put together a stellar 2016 campaign.
It'll be worth monitoring what the Texans choose to do this offseason at quarterback, but drafting one would make a lot of sense for them. For a team with such a strong defense, it's hard to bet against them almost immediately trying to address the quarterback situation.
2. Cleveland Browns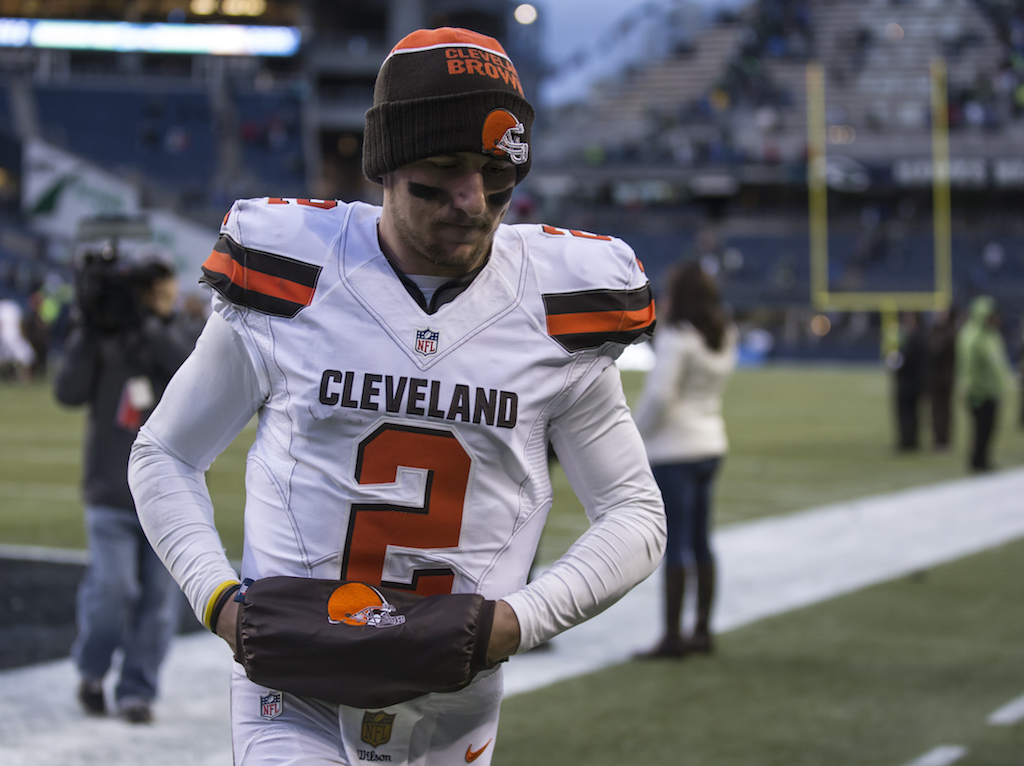 Yes, Manziel is gone, so don't worry, that's not even being factored in here. It's fully expected that he won't be back in Cleveland in 2016. This leaves Josh McCown to run the show, who surprisingly wasn't bad in 2015. No, the 36-year-old quarterback is not the future of the Browns, or any franchise for that matter, but he can at least lead the offense until a young signal caller is ready to take things over.
That was obviously the original plan with Manziel when he was behind Hoyer and then McCown, but things didn't work out. Expect Cleveland to use an early pick to land either Goff, Lynch or Wentz during the 2016 NFL draft. For McCown, it'll likely be another year of starting, unless one of these three quarterbacks blows coaches away right away.
1. Philadelphia Eagles
Alright, the Eagles are actually ahead of the Browns in terms of their need for a quarterback. Why? Because we're more of a fan of McCown than Mark Sanchez. There, it's been said. Sanchez just doesn't seem to be ready to take over control of an NFL offense right now, and Sam Bradford isn't going to get the franchise tag from the Eagles more than likely. While Philadelphia may choose to re-sign Bradford, that seems like a pretty bad idea.
Bradford threw for 3,725 yards, 19 touchdowns and 14 interceptions while fumbling six times in Chip Kelly's "quarterback-friendly" offense. He also had a quarterback rating of just 86.4, showing exactly how mediocre he really is. It's time for Philadelphia to look to the future, and it's just not Bradford. It's probably a pretty safe bet that many Eagles fans are on board with that, and would much rather have a young quarterback with upside than Bradford or Sanchez.
All statistics courtesy of ESPN