6 NFL Teams With the Most Money To Spend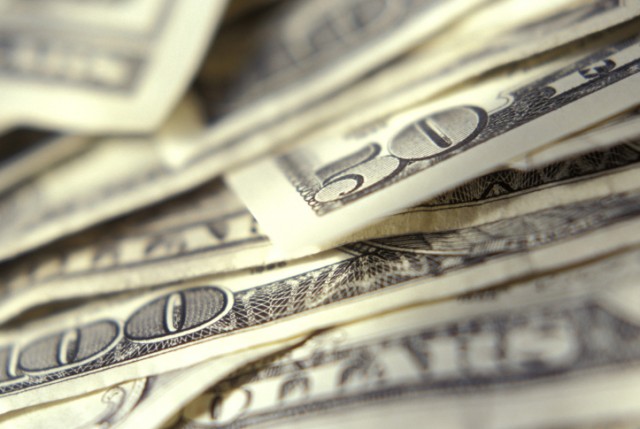 What is cap space? Fans of any professional sport with a salary cap are aware of what that means — it's the amount of money a team can spend on players before they hit a limit. Whether they can go over depends on the kind of cap it is (a soft cap is more flexible than a hard cap, as one might infer), but the space exists to be filled with players' contracts. To ensure that teams are at least nominally on the same page, most leagues institute a salary floor, or a minimum amount of money that must be spent on player salaries each year.
For 2014, the NFL's cap is roughly $133 million, and teams are required to spend 89 percent of the cap (that'd be the floor part of the equation). Since the National Football League has a hard cap, every franchise is required to float between $118 and 133 million. While the actual language behind the cap, like the salary contracts themselves, is positively Byzantine, the general rules of thumb are not: More cap space equals more room to get more help; less cap room means less room to do the same thing.
So which teams are still holding on to the most space? Certainly not the Pittsburg Steelers, according to the NFL Player Association's public report, which is updated daily. As of this writing, the Steelers have a little more than $300,000 before they hit the cap. The Redskins are also not on the list, having only $2.5 million to work with.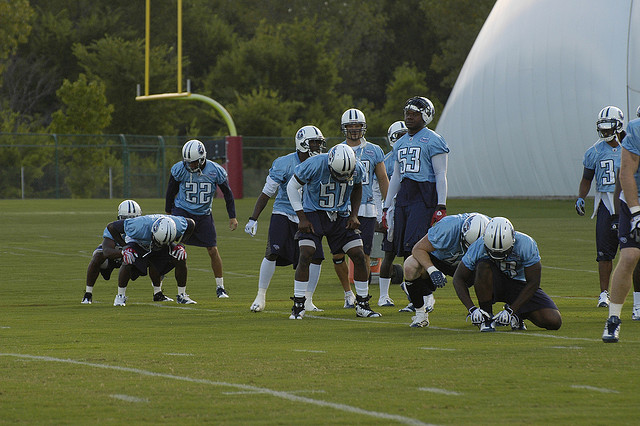 6. Tennessee Titans, $19.4 million
After parting ways with the fastest running back in the league, the Tennessee Titans freed up much of the $8 million that was going to be owed to Chris Johnson, aka CJ2k, aka CJ2YPC. The Titans, who missed the playoffs after going 7-9 last year, are looking to rebuild with the 11th pick in the draft as well as the promising talents of Jake Locker, who played well last season before suffering a foot injury in November.
With the free agent market looking dry (Johnson eventually signed a two-year, $8 million dollar deal with the New York Jets over the weekend), Tennessee will look to conserve cap space in order to fill holes in its offense as the need arises — players get cut, waived, and otherwise disassociated from teams all the time, and the Titans need to carefully evaluate the upcoming free agency market, when the cap-friendly rookie deals of the newest CBA expire and players drafted after the 2011 season can have vast piles of money thrown at them.
Until then, let's pour one out for Johnson's career with the Titans, because he wasn't as bad as people often thought, even if he wasn't as good as people thought, either:
Correction: While Chris Johnson was a free agent when this article was written, he has since signed with the New York Jets. This article has been updated to include that information.
5. Philadelphia Eagles, $20.2 million
No Michael Vick. No DeSean Jackson. The Philadelphia Eagles quietly snagged a free safety in the offseason in Malcolm Jenkins, re-signed Riley Cooper and Jeremy Maclin, and brought in speedy pass catcher Darren Sproles to help with Chip Kelly's uptempo offense, but otherwise the team has been relatively sedate on the free agency front.. The team is obviously leaving ample room to operate when newfound wunderkind quarterback Nick Foles is in line for a big payday.
For now, linebacker Trent Cole and running back LeSean McCoy make up the largest dents in the Eagles' cap space, taking up $11.3 million and $11.9 million, respectively. One player that won't be appearing on the Philly squad this season? The infamous Tim Tebow, who was recently shunted aside by LeSean McCoy. The running back, far and away the most successful player at his position last season, said that he would take his 2-year old son over Tebow. Harsh words, LeSean. Words hurt. Tebow is currently a college football analyst for ESPN, the network that contributed heavily to his popularity.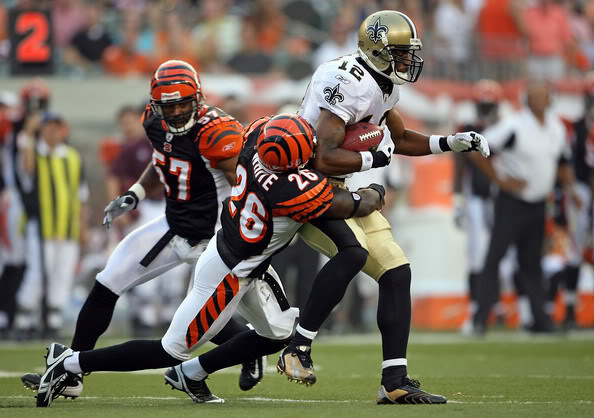 4. Cincinnati Bengals, $24.2 million
Do the Bengals want help? Of course. Have they ever been major free agency players? Not really. The Ohio team has always been content to acquire talent through the draft and making sure those players are well-paid when the time is right. So what's that going to look like? Well, Andy Dalton and A.J. Green, the two bright spots for the team, are both going to be snagging new deals in 2015, if not sooner, and the Bengals would be loath to have to part ways with either of them — Green is already arguably the best receiver in the league who isn't named Calvin Johnson.
As for the rest of the team, they're decidedly all right. HeOfManyCapitals, BenJarvus Green-Ellis, aka the Law Firm, has been passable, and sophomore Giovani Bernard has been downright exciting. After suffering a first-round exit at the hands of the San Diego Chargers in last year's playoffs, the Bengals will look to make it further this year with their young core.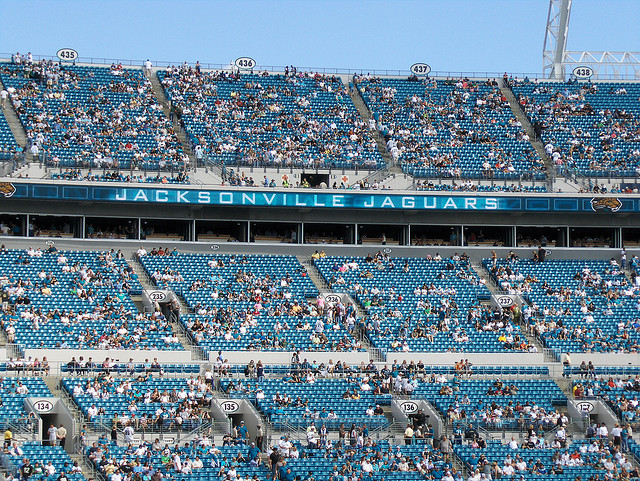 3. Jacksonville Jaguars, $25.1 million
The Jacksonville Jaguars are bad. Real bad. They were on pace to be historically bad last year, and after letting Maurice Jones-Drew walk in free agency, they don't look to be much better. They're starting Chad Henne until they grab a quarterback in this year's draft, but at least they're not still starting Blaine Gabbert, who, if you're reading this article, needs no further comment (he's not great). They're so bad that they forced Madden to remove realistic crowd sizes from their games.
But that's all right. The Jags are going to hold on to their cap space and, in the near future, make someone an offer he can't refuse. In the meantime, they'll still have players who mistake old white guys for former presidents. They're not in any danger of relocating to London. In celebration of that fact, here's Gabbert's highlights from 2013 (he finished with 1 TD, 7 INT, and 481 passing yards).
Correction: Originally, this article failed to note that Blaine Gabbert had been traded to the San Francisco 49ers — he has.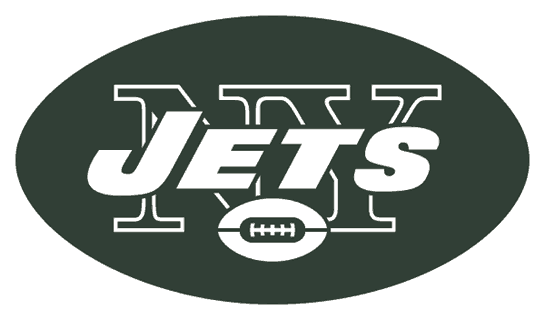 2. New York Jets, $26 million
The Jets have long been the laughingstock of the NFL, from Rex Ryan's tattoo of his wife in former QB Mark Sanchez's jersey to Sanchez's buttfumble and beyond. Even when they're good, they're goofy. It is what it is. In the AFC , the Patriots are faceless automatons, the Bills are forgotten, the Dolphins are always bad, and the Jets are goofy.
What's not so goofy about the Jets are their free agency acquisitions. They picked up Eric Decker from Denver, and they just picked up Chris Johnson for two years off waivers while this piece was being written. With quarterback Geno Smith having his starting status contested by new arrival Michael Vick, the Jets look poised to be entertaining, if still not entirely successful. Their season will hinge on Smith's development, how much CJ2K has in the tank, and what Ryan can do to avoid being fired this time next year. Good luck, Mr. Ryan.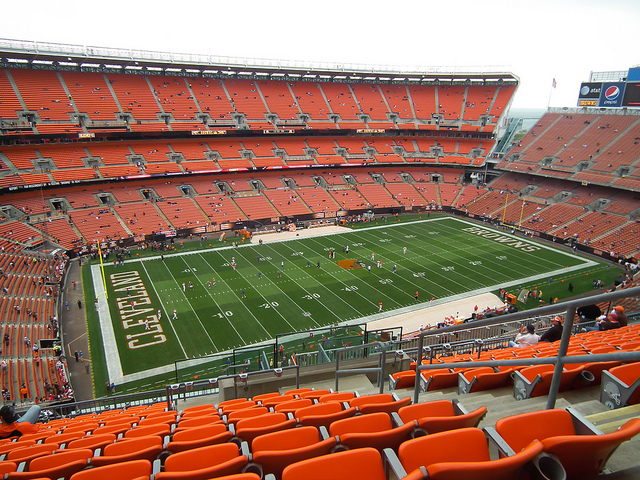 1. Cleveland Browns, $29.4 million
After starting free agency with a metric ton of cap space, the Cleveland Browns still have the most in the league, even after dishing out "over $55.8 million in guaranteed money," per ESPN. That's after signing safety Donte Whitner, matching Jacksonville's offer on Alex Mack, and signing Karlos Dansby (Correction: the spelling of Dansby has been fixed). So the Browns are spending, augmenting their found money in sophomore tight end Jordan Cameron, even if they haven't made overtures toward fixing their quarterback problem yet.
The problem, of course, is relative. Brian Hoyer, the hometown quarterback who brought the Browns three consecutive victories before promptly tearing his ACL because Cleveland sports are sad and depressing, was a solid starter for the team in his too-short 2013 campaign, and the franchise feels good about him under center, at least in the short term. For more salary cap information, the NFL Player's Union updates their info four times a day, and a report can be generated here.
Editor's Note: This article has been updated to reflect some corrections and previous omissions. We apologize for the errors and thank our readers for pointing these out to us.